We're bringing you the dish on some of Cincinnati's hottest new restaurant openings. Read on to find some new favorites!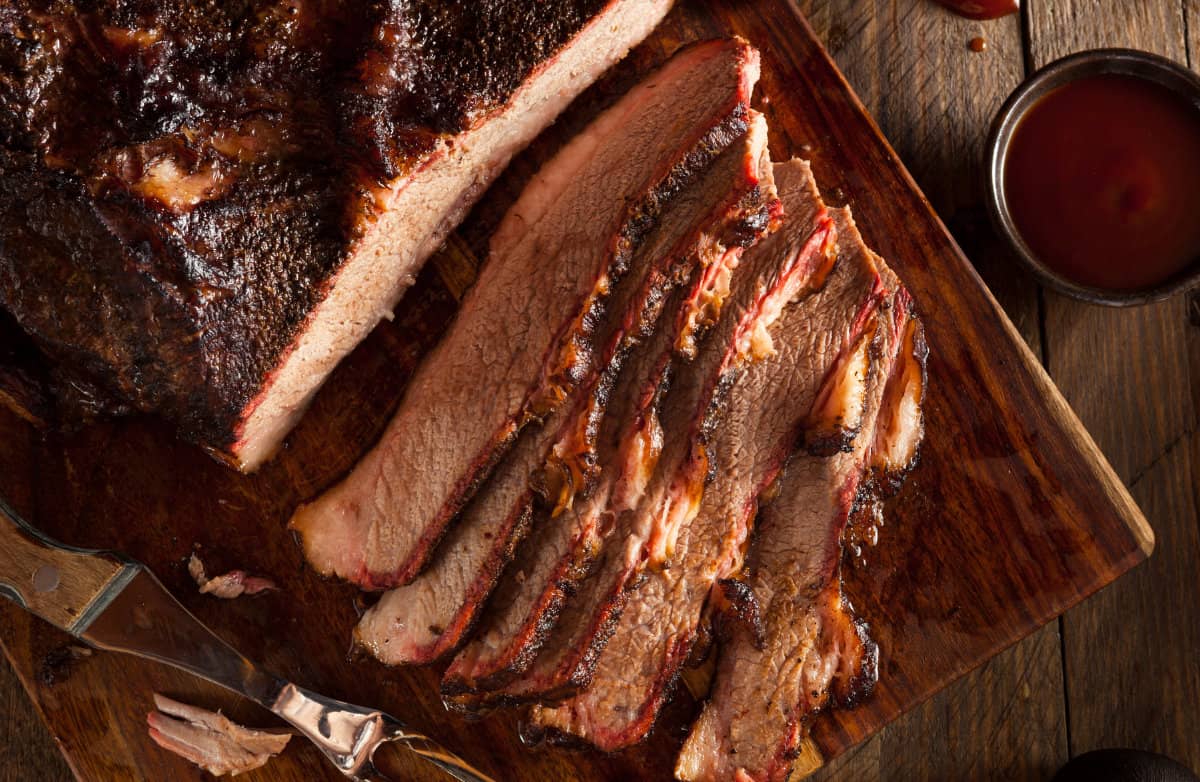 ---
Know of any new restaurants or breweries coming to Cincinnati? Share the news with us by tagging us on Instagram (@365Cincinnati) or shoot us the info via email.
Phat Bahn Mi (Norwood)
We get to welcome a new concept to Factory 52's food hall (The Gatherall) this month!
Factory 52 and the Gatherall is quickly becoming a favorite hangout for many. The food hall has a large variety of great options and the selection is always expanding.
Phat Bahn Mi offers traditional Vietnamese cuisine with an emphasis on… you guessed it! Bahn Mi!
The space opened on November 5, 2023.
Location: The Gatherall at Factory 52, 4590 Beech St, Norwood, 45212
---
Atwood Oyster House (Over-the-Rhine)
Atwood Oyster House will feature a wide selection of fresh seafood and oysters. The Executive Chef (Seth Ridgill) comes to us with seafood driven experience garnered in renowned Charleston restaurants. He will bring a Southern spin to a menu rooted in French technique.
According to G.M. Brandon Moore, Atwood will have the feel of an upscale, fine-dining experience infused with the vibrant atmosphere of a bustling bistro and wine bar. The restaurant showcases fine art from OTR artist Alex Frank's extensive personal collection, spanning from the late 19th century to the 1930s, with paintings and sculptures rotated seasonally. The interior features an art deco design and a color scheme full of various golds and mirrored accents.
As the weather warms, Atwood plans to have a full service patio. Moore and Frank plan to create a lush art garden with a full-service bar and a French pétanque court, providing the perfect setting for afternoons of rosé and relaxation.
Atwood Oyster House will celebrate its grand opening on Wednesday, Nov. 15, 2023.
Location: 1220 Vine Street, Cincinnati 45202
Website
Shango's Urban Taqueria (Norwood)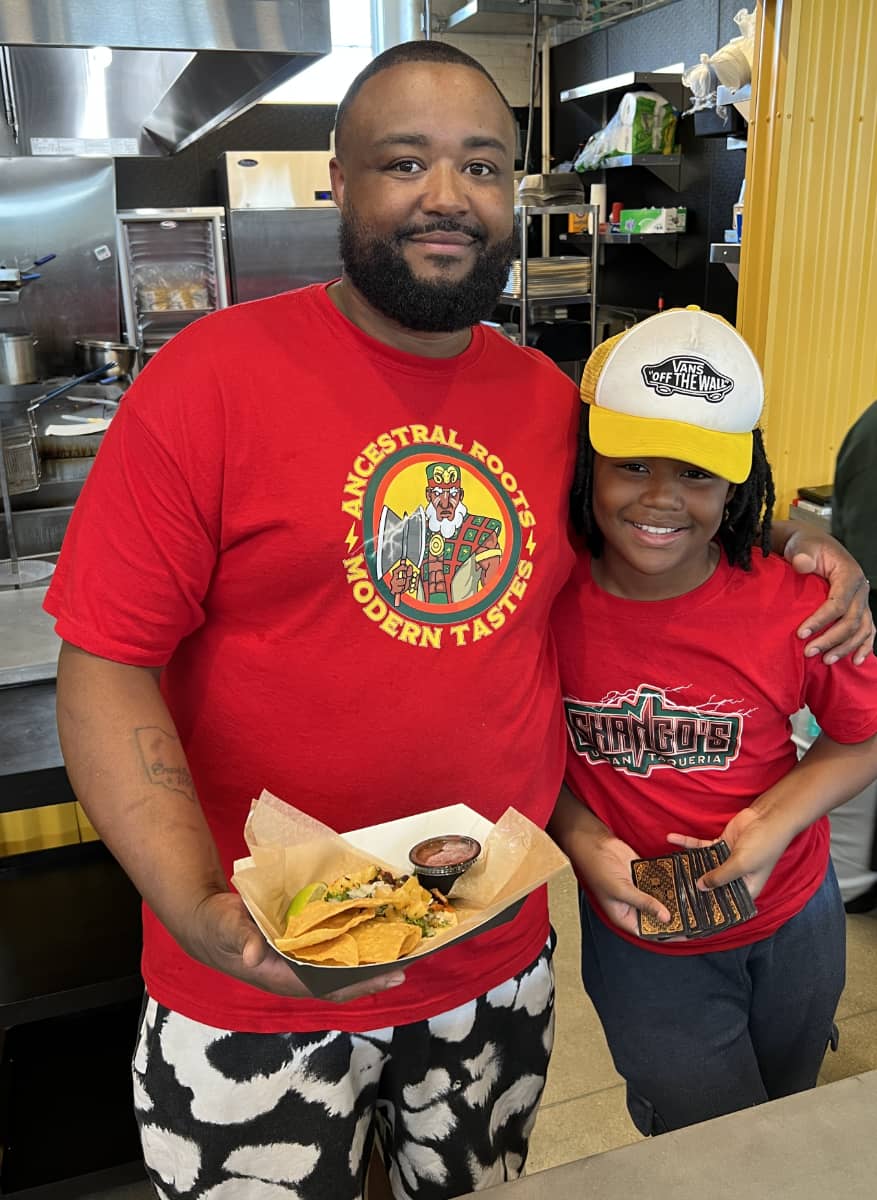 I will cut to the chase on this one and just tell you to head on over to experience Shango's Tacos. You won't be disappointed! If you can happen to get his Braised Oxtail before he sells out for the day, count yourself lucky and dig right in! It's DELISH!
Located at The Gatherall, a food hall concept at Norwood's Factory 52, this spot is one that I will visit again and again.
Their menu includes fire-roasted elote dip, yuca fries, shrimp and crawfish nachos, all sorts of tacos, kid options, desserts, and more.
Location: The Gatherall at Factory 52, 2750 Beech St, Norwood, 45212
Website
---
Tweedy's Deli and Grill (Norwood)
Another new addition to The Gatherall! Tweedy's is a new location for the Deer Park deli and grill.
Deer Park folks, Tweedy's says that location will remain open but is going to be a deli (source: see comments here).
Tweedy's serves up burgers and fried chicken sandwiches. They say: "Not fast food we're good food!!"
Location: The Gatherall at Factory 52, 2750 Beech St, Norwood, 45212
Facebook Page
---
The Galley on the Levee (Newport, Ky)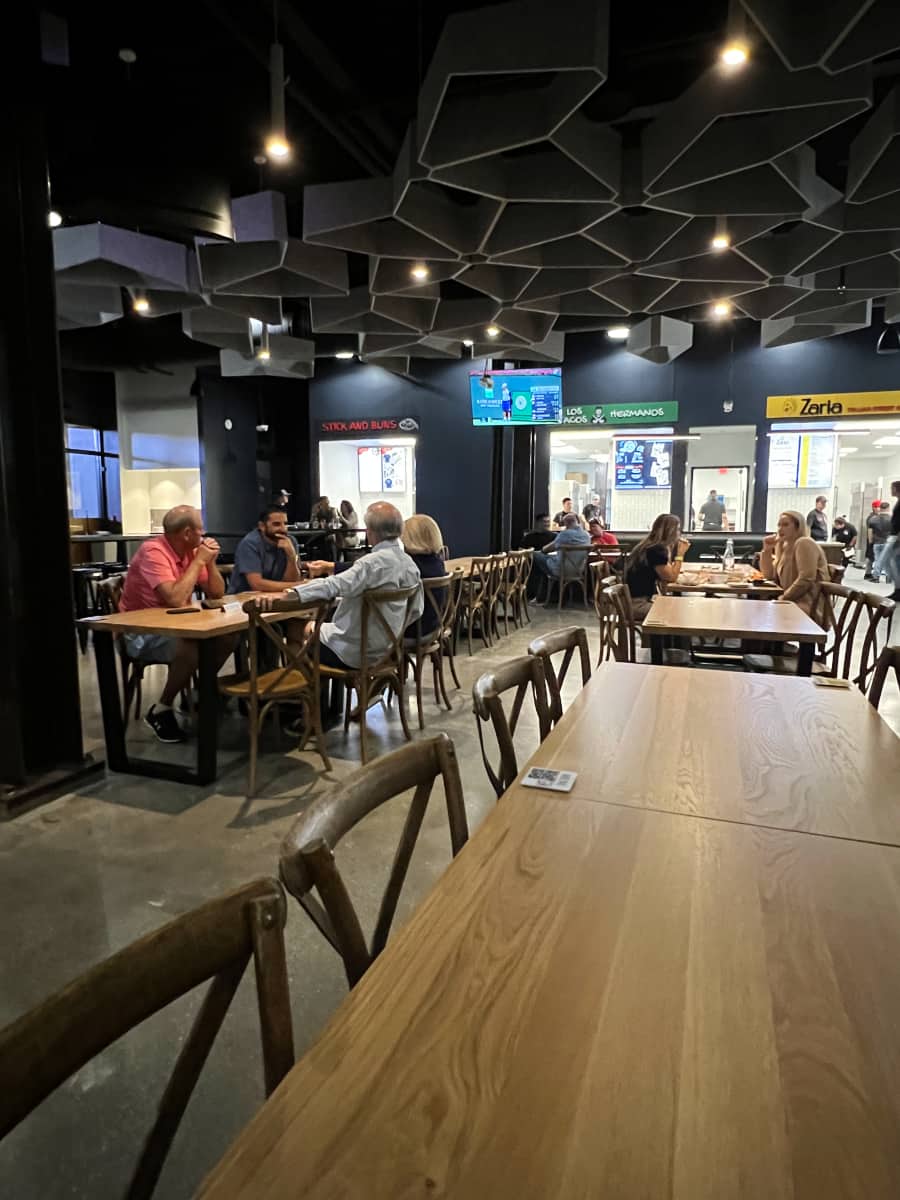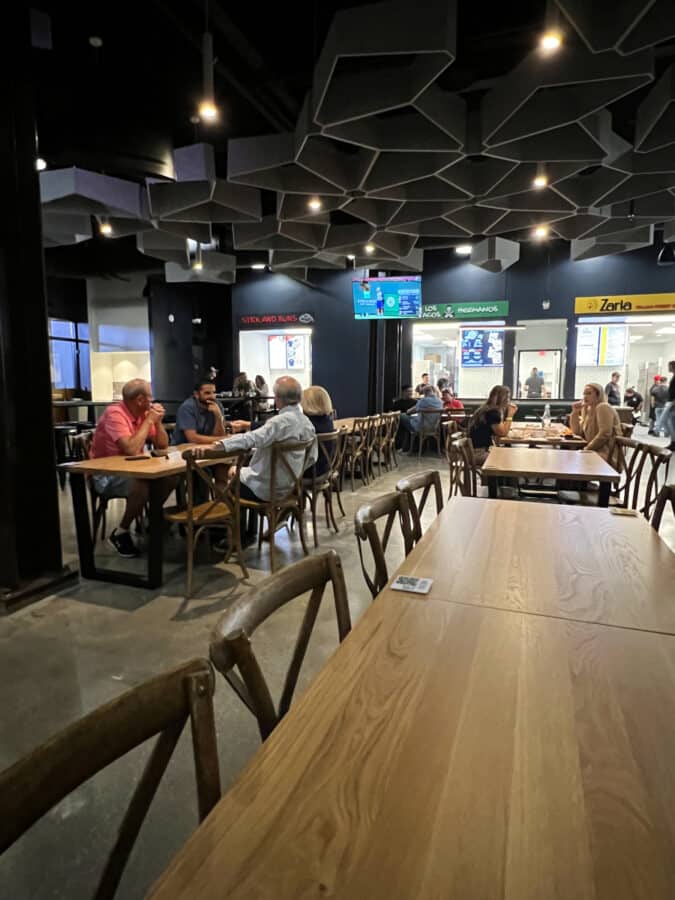 The Galley on the Levee is the latest food hall concept to enter the Greater Cincinnati area. It's located right along the Ohio River at Newport on the Levee.
The Galley includes four food concepts plus a large bar with indoor seating and outdoor seating when the weather is warm.
The space has lots of room for groups and also have individual tables for smaller groups.
The beauty of a food hall is every person can choose his/her own type of cuisine. Choices include:
Los Tacos Hermanos: Mexican street food
Stick and Buns: Asian street food
Four Mile Pig: small batch BBQ, smoked meats, Southern sides
Zaria: Italian
Find out more and see the individual menus at the link below
Location: One Levee Way, Newport, Ky 41071
Website

Red Leprechaun Irish Pub (downtown at The Banks)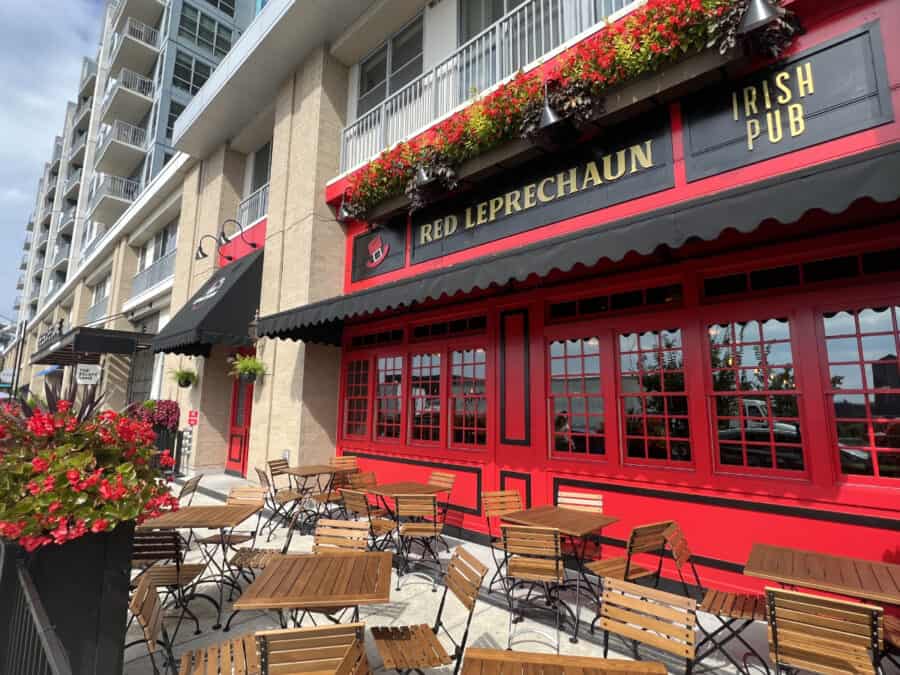 Red Leprechaun has been on the watch list for sooooo long… and it seems they've finally opened… a little. Their Grand Opening Week will officially start October 2, 2023 but if you'd like to get a peek at the new space, it appears the bar is already open.
Their menu is not up yet but they will serve food.
Location: 20 West Freedom Way, Cincinnati, 45202
Website
---
King Pigeon (Walnut Hills)
King Pigeon just opened in September. There vibe is "coffee shop by day, small plates and cocktails by night".
From their social feeds, it appears they are open but not fully up to capacity yet. As of 9-21-23, they are serving pastries, tea, and coffee with mostly morning and afternoon hours (closed Mondays).
More to come!

Location: 2436 Gilbert Ave., Cincinnati 45206
Website
---
Bee's Barbecue OTR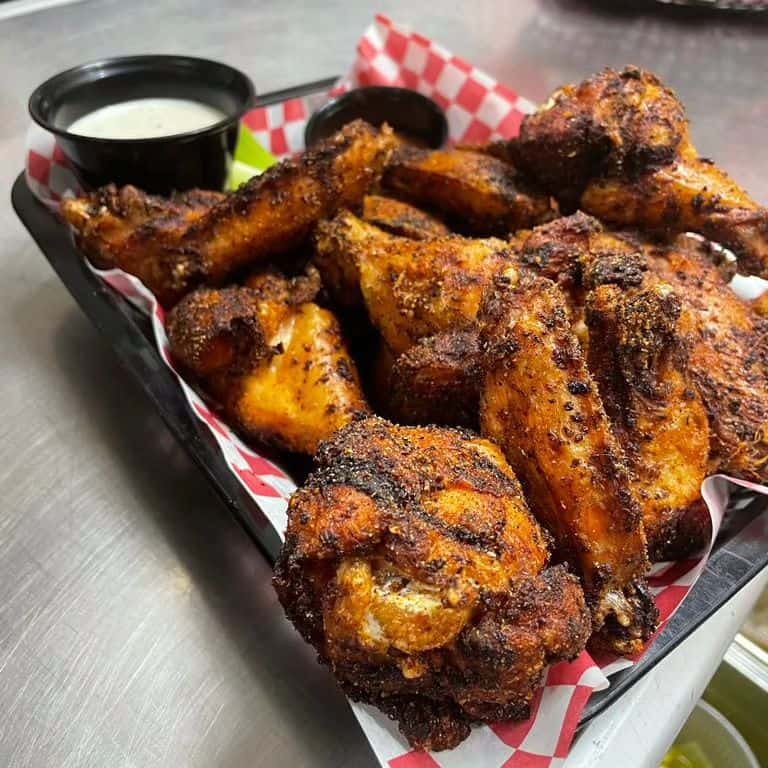 Enjoy some great craft barbecue in the heart of Over-the-Rhine with the opening of the second location for Bee's Barbecue.
Bee is Brendan Hague, proprietor and pitmaster at Bee's Barbecue. After years and years of smoking meats for family and friends, Bee started doing pop-ups all around town. You might remember him from Dutch's Larder? He knew he had something special when folks would line up out to the door to get some of his barbecue.
From there he went on to open Bee's Barbecue in Madisonville. Brendan's second location just opened in Over-the-Rhine where you can find him serving up brisket, pulled pork, Cincinnati Hot Link, turkey breast, wings, and so much more.
Location: 1403 Vine Street, Cincinnati 45202
Website
March First Cincinnati (downtown / Fountain Square)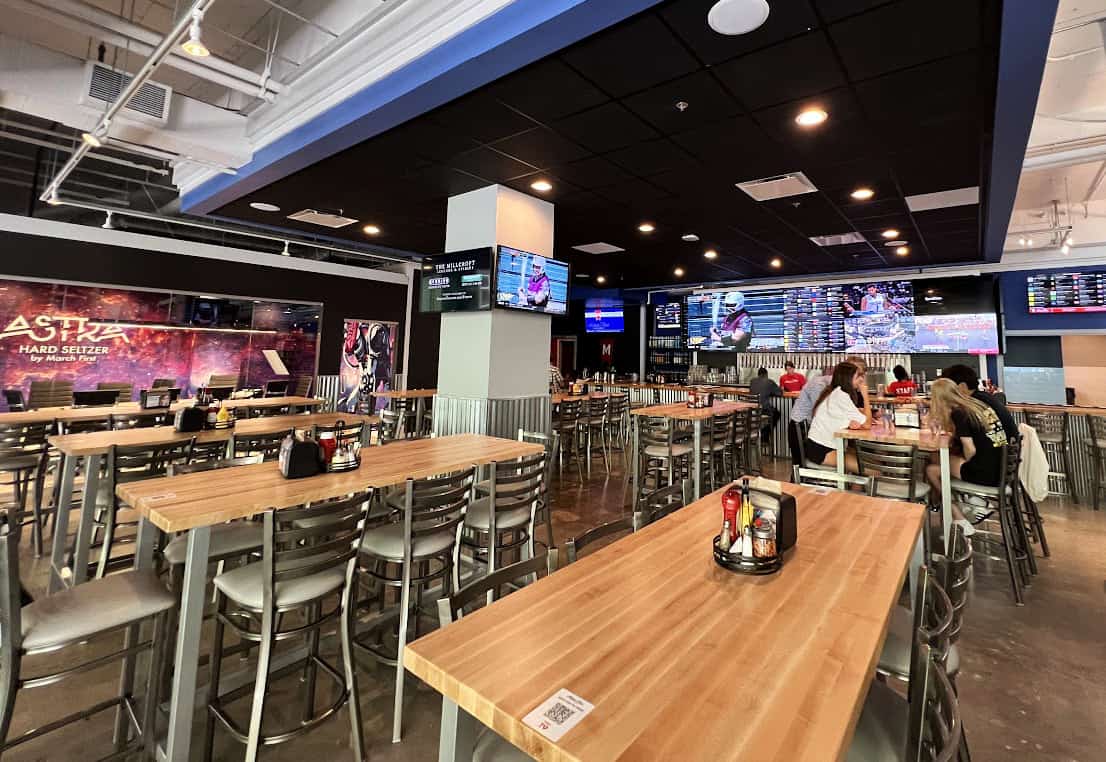 March First Brewing officially opened their newest location at Fountain Square on August 10, 2023.
They're serving up an extensive tap list (from all of their brands including March First, FigLeaf and Woodburn Brewing) along with their hard seltzers (Astra) and their Cincinnati Distilling spirits (bourbon, whiskey, vodka, and more).
The space includes an outdoor patio along the edge of Fountain Square (seasonal), lots of tables and chairs, booth space, and a large bar. They have private space available in their Astra room. This will be a fun spot for games as they have 30 TV's across the space and one HUGE one behind the bar.
Come hungry! They have a full menu (from their in-house kitchen) including appetizers, salads, sandwiches, pizza, burgers, and much more.
Convenient parking is available at the Fountain Square Parking Garage. Ride the elevator up to ground level, stop to admire the fountain, and you're right there!
Location: 10 Fountain Square Plaza, Cincinnati 45202
Website
---
Voodoo Brewing Co. – Cincinnati (downtown)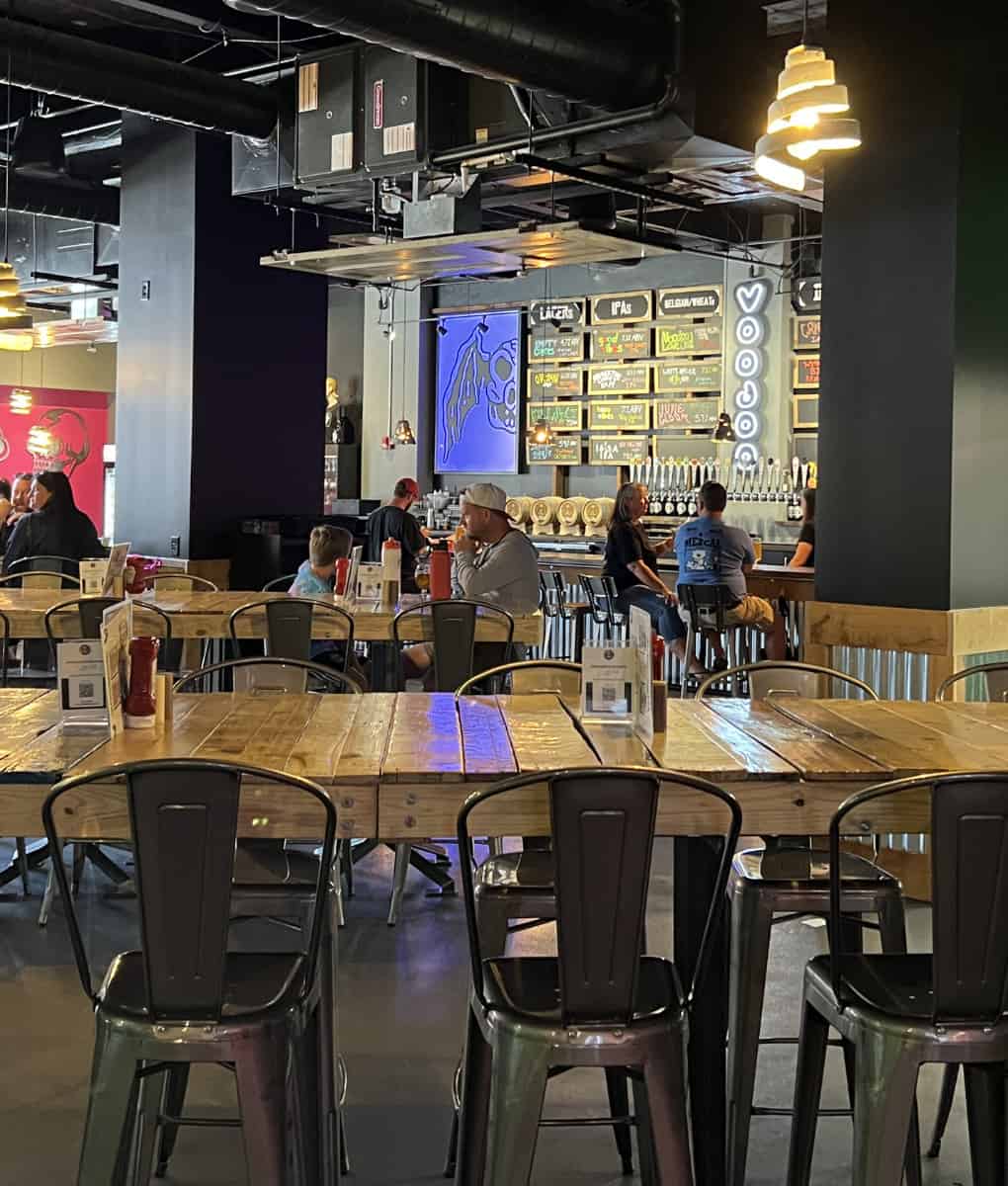 Downtown Cincinnati welcomes its second new taproom in August with the opening of Voodoo Brewing Cincy.
Located on 8th Street (close to the Aronoff Center if you'd like a landmark), this new spot offers Voodoo brews and has a full menu that features lots of Cincinnati spins on bar food. They have everything from Beer Mussels to Porkopolis Wings to pizzas and burgers. They even have a kids menu!
Location: 120 E. 8th Street, Cincinnati 45202
Facebook page for the Cincy location
---
Gabriela: Filipina Kantina (Norwood)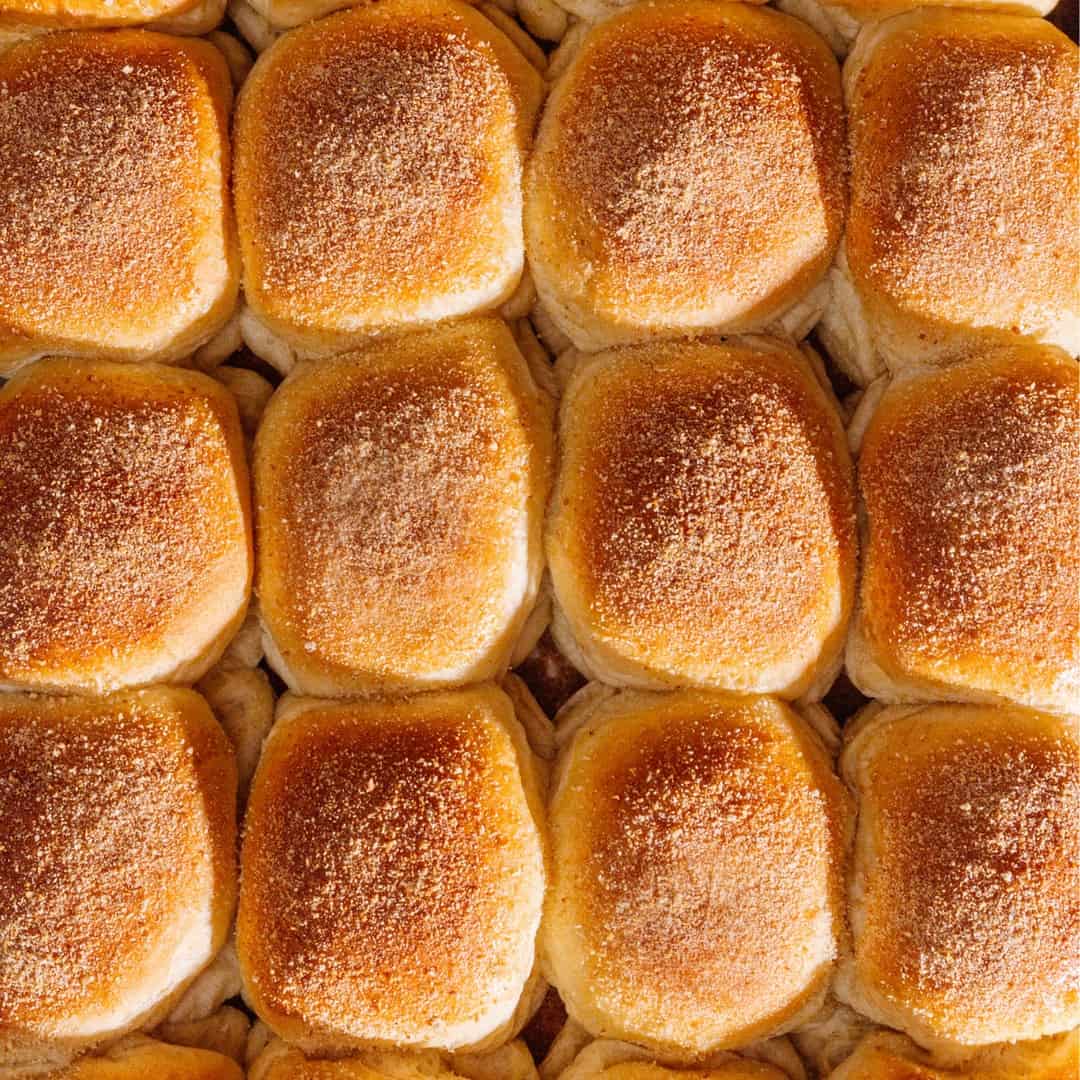 Having just opened at the end of August, Gabriela: Filipina Kantina is a unique addition to The Gatherall at Factory 52. They're serving up a fusion of Filipino and Spanish cuisines that are sure to be like nothing else you'll find in the area.
Main dishes include Brisket Kaldereta, Lechon, Adobo with sides including Mais, Ensalada, and Roasted Potatoes. Don't miss their baked offerings: Pandesal, Empanadas, and Ensaymada.
Location: The Gatherall, 2728 Park Ave. in Norwood
Website
Southern Grace Eats (Norwood)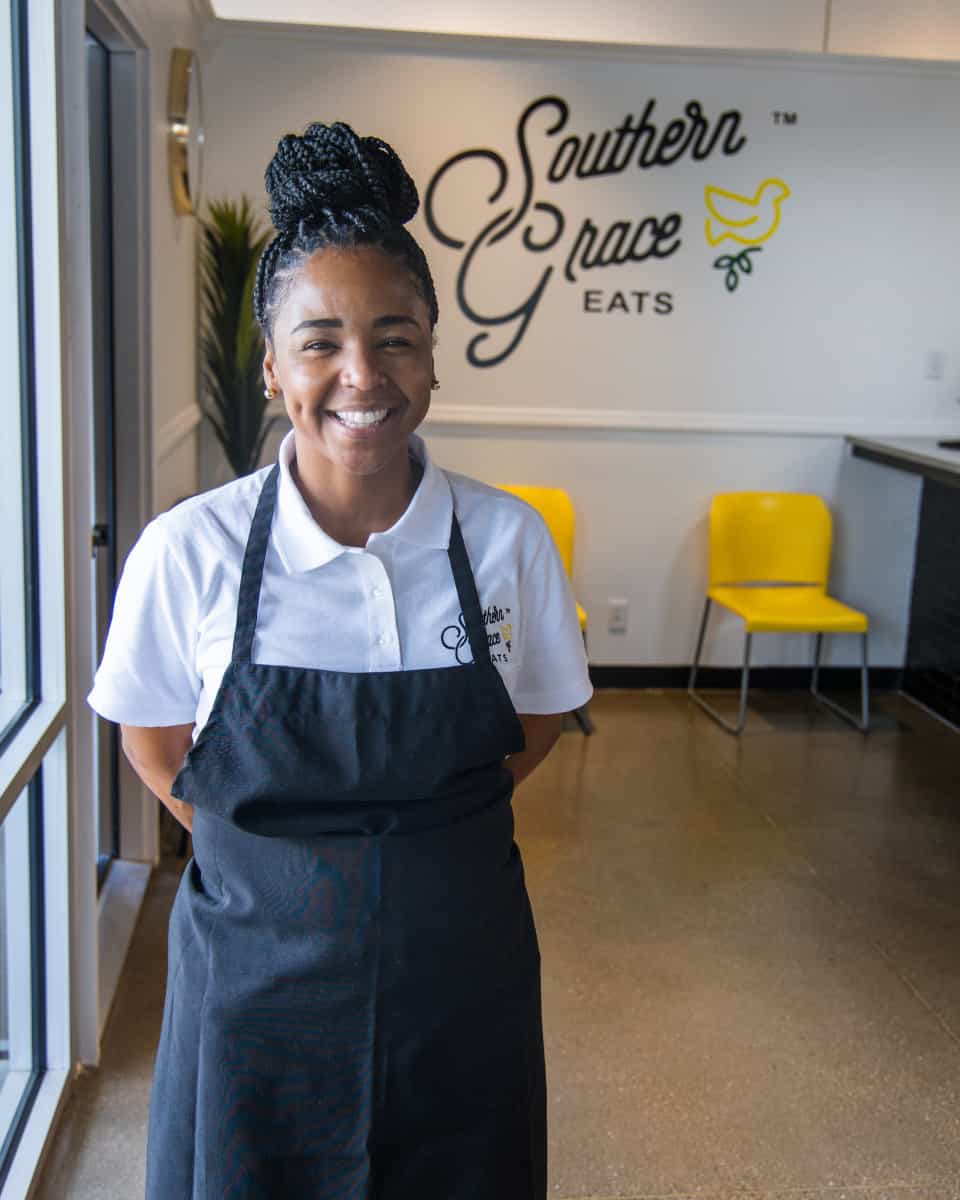 Another successful eatery to get its start at the Findlay Kitchen, owner Nickey Stevenson will be opening Southern Grace Eats on the Xavier University Campus on August 5.
They serve up hot entrees, salads, sandwiches, burgers, desserts and more.

In addition to the new brick and mortar restaurant, Southern Grace also caters for corporate events, parties, weddings, pop-ups, and more.

Location: 3751 Montgomery Rd., Cincinnati, Ohio 45212
Website
---
Swensons Drive-In Restaurants (Oakley)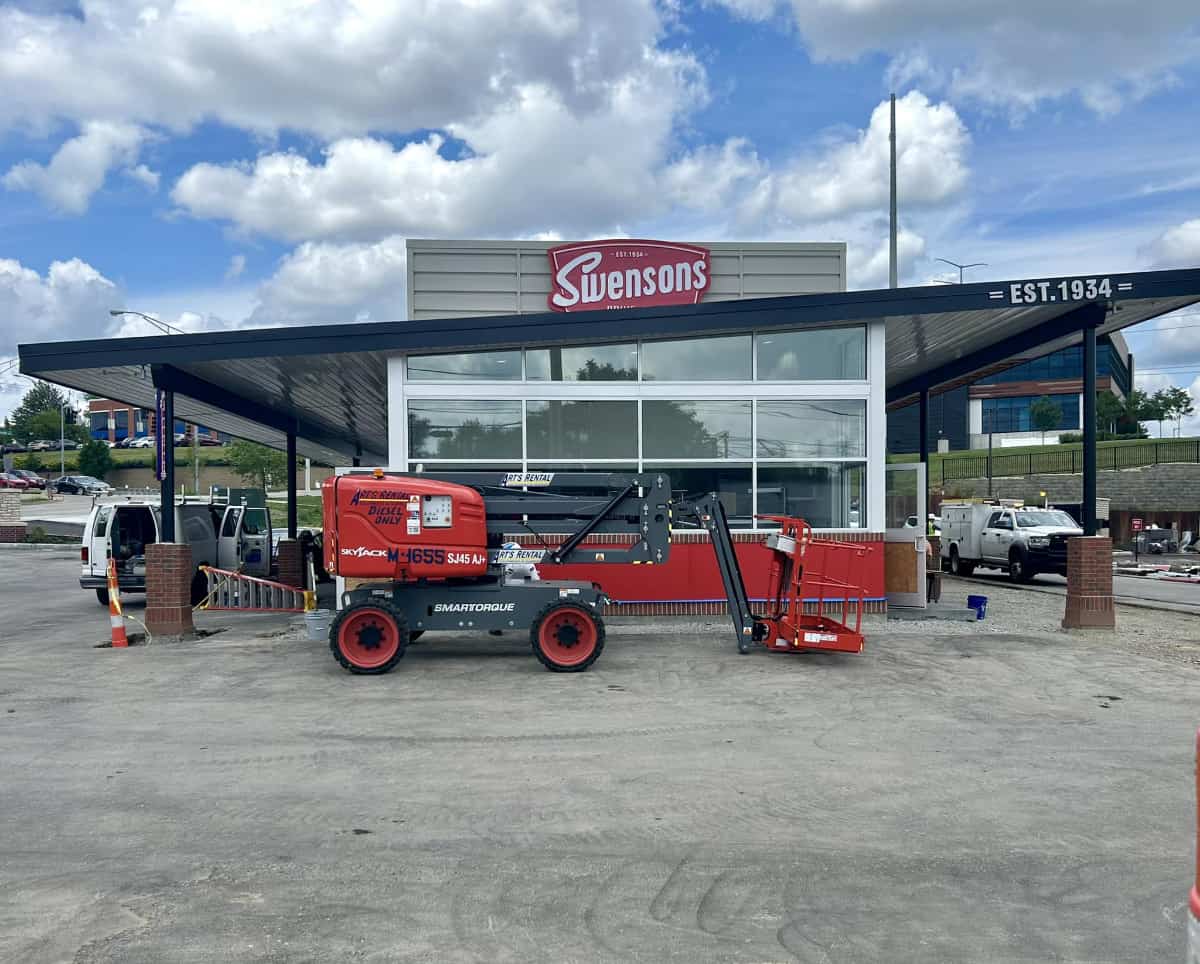 Swensons Drive-In will add an Oakley location to the mix, opening their doors on August 14. This is the second Cincinnati area location. You can also find Swensons in Anderson.
Enjoy fresh burgers (never frozen), 18 different flavored milkshakes, fries, and much more at this restaurant that was founded in Akron in 1934.
Location: 3628 Madison Rd.
Website
---
Keystone's Mac Shack (Clifton)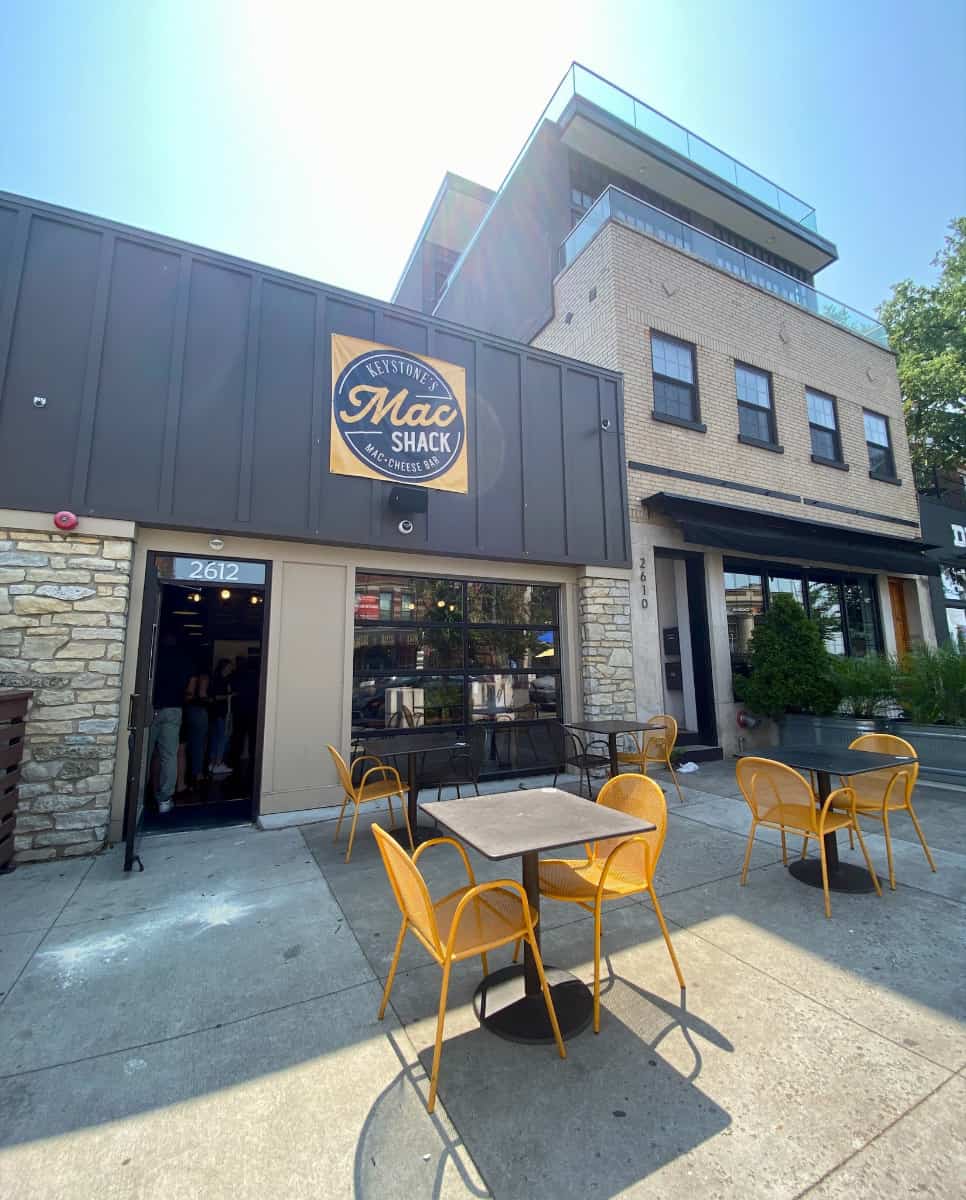 Technically , they snuck in on us in June but we missed the news and we're adding them on in August so you don't miss it!
A mac and cheese concept from the owners of Keystone Bar and Grill, this spot on Short Vine offers indoor and outdoor seating.
Enjoy all kinds of Mac & Cheese combos such as the B.B. King (with chicken, bacon, and BBQ sauce) or Black Sabbath (with brisket and mushrooms). In addition the mac and cheese combos, they have a few desserts, chips, and drinks.
Location: 2612 Short Vine, Cincinnati, Ohio 45219
Website
Jeni's Ice Creams (Norwood)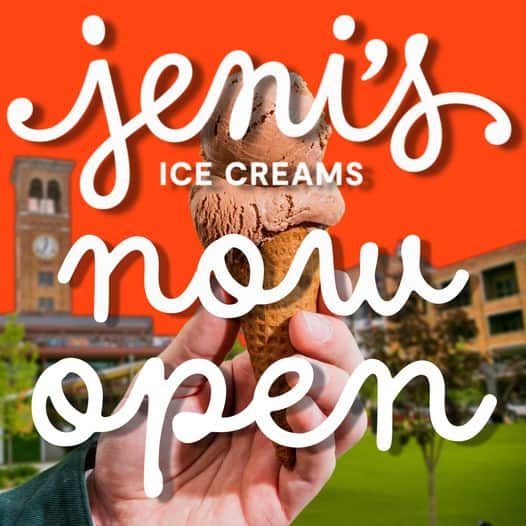 According to the Factory 52 Facebook post: The long wait is over and Jeni's Ice Creams has opened their first Greater Cincinnati location at Factory 52 in Norwood! This is welcomed news for those of us who are big fans of this Columbus, Ohio brand. Now I'm off to see if I can snag some Wedding Cake ice cream….

Jeni's Ice Creams, Location: 2755 Park Ave., Norwood, Ohio
Website
---
Wandering Monsters Brewing (Anderson)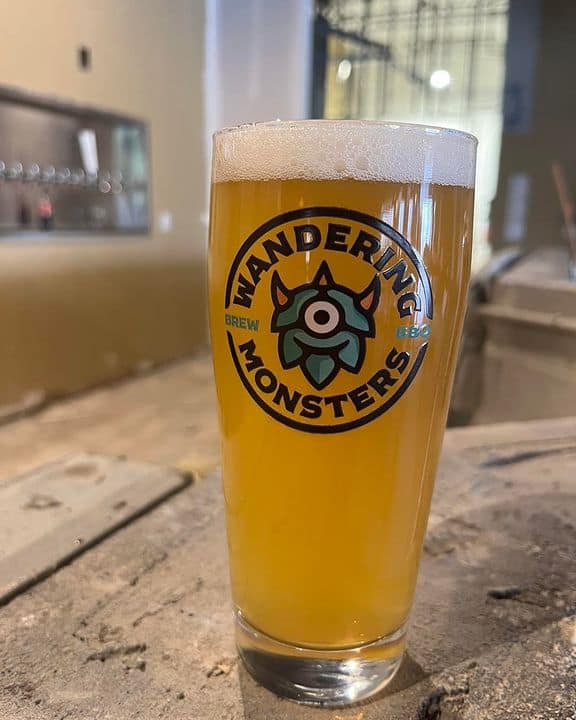 Making its debut on July 6, Wandering Monsters Brewing space includes a brewery and a taproom plus six lanes of duckpin bowling. They'll have their own kitchen and will serve up a BBQ-centric menu.

Location: 8251 Beechmont Ave., Cincinnati, Ohio 45255
Website
---
French Toast Heaven (West Chester)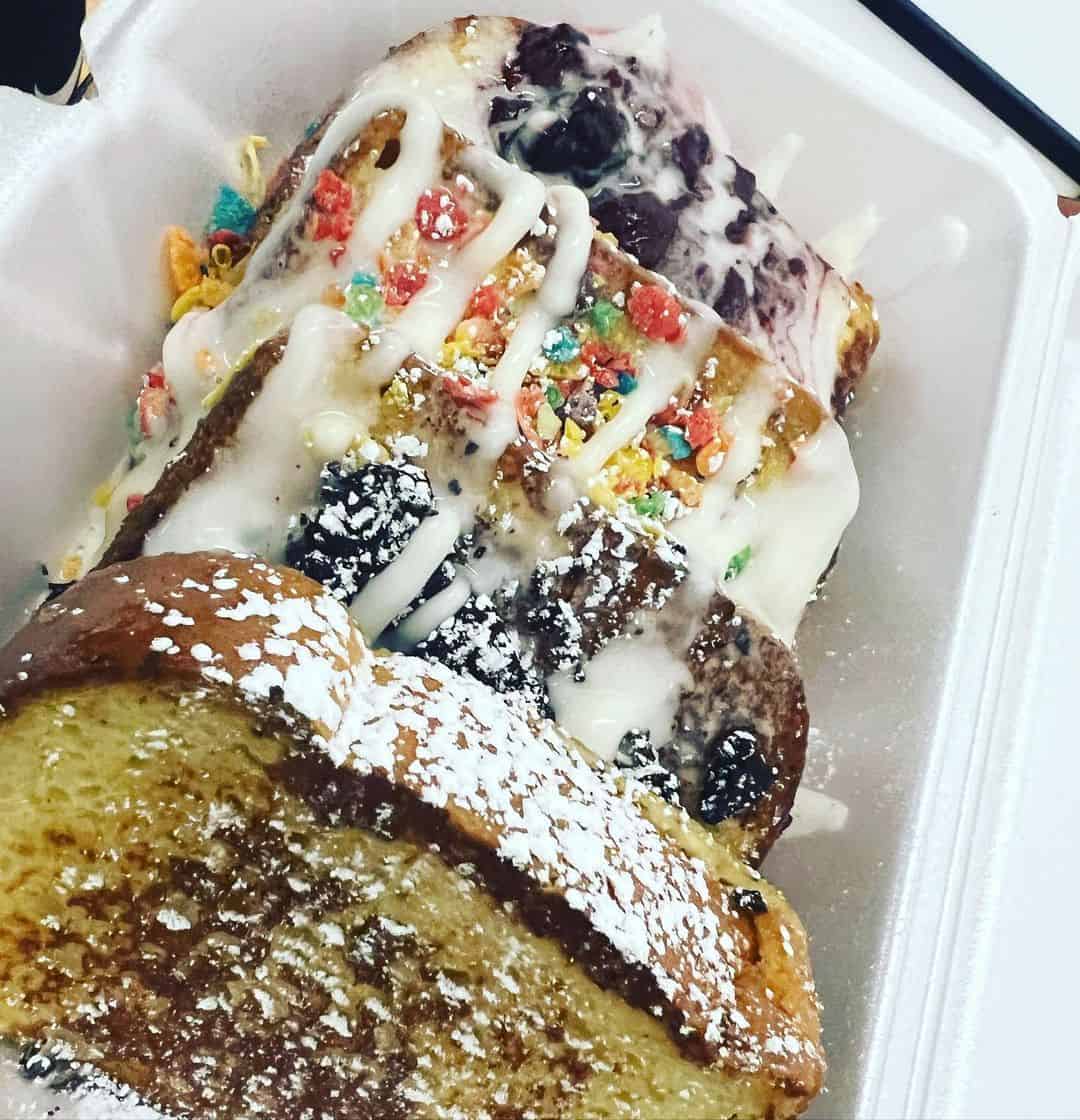 For those of you who didn't know you were missing a French Toast Flight… enter French Toast Heaven! You pick your four favorites for the flight. And it's not all French Toast. The menu includes breakfast favorites like Chicken and Waffles, Jerk Chicken and Grits, and more. Don't miss their "French Toast of the Week"! Eat in or carry out.

Location: 4877 Smith Rd., West Chester, Ohio 45069
Website
---
Fretboard Brewing Company (Norwood)
Fretboard Brewing Company just opened their new taproom in the Gatherall at Factory 52, a new development that is located at the old U.S. Playing Card factory in Norwood. The taproom opened its doors on June 30. They'll be open seven days a week (Mon-Thurs.: noon-10pm, Fri&Sat: noon to midnight, Sunday: 12-8pm).

Location: Factory 52, 2750 Park Ave., Suite O, Norwood, Ohio 45212
Website
---
Solstice (East Walnut Hills)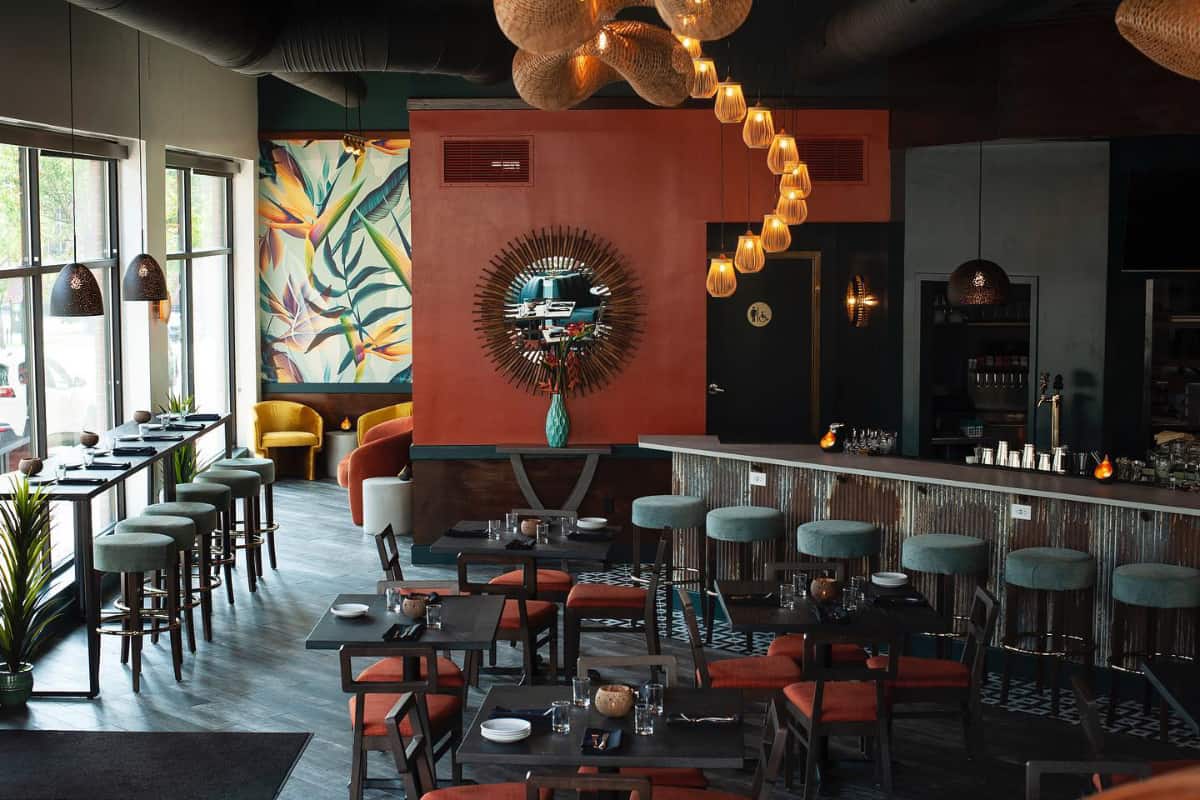 Solstice is another one to sneak in right at the end of June. Solstice is a celebration of the tropics. Their menu will feature dishes that are inspired by the cuisine and flavors found in tropical regions across the globe.

Location: 1544 Madison Rd., Cincinnati, Ohio 45206
Website
Onolicious HI (downtown)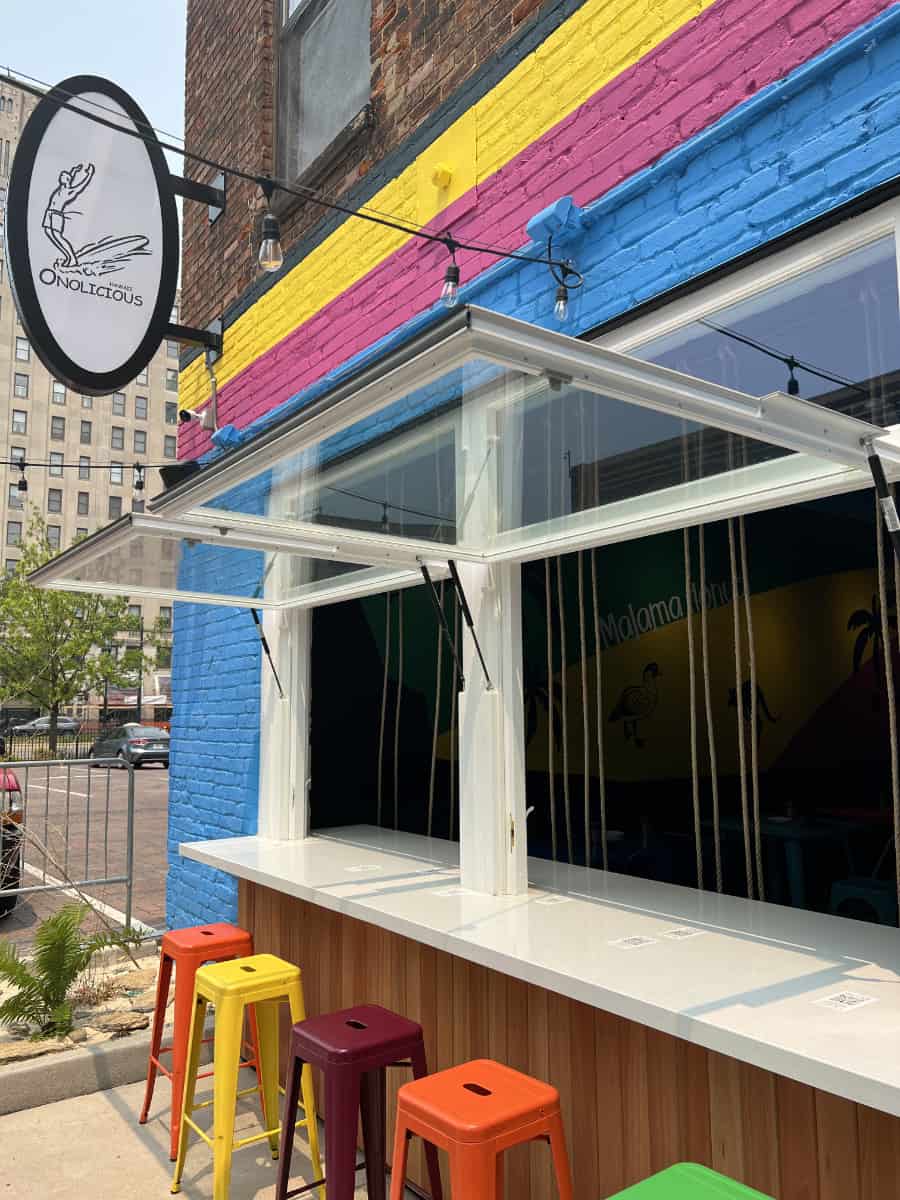 Bringing the "soul food of the Pacific" to Cincinnati, Onolicious HI actually snuck in on us at the end of May. Located downtown just off Court Street, they have an outdoor patio, a large window with a two-sided bar, seats outside and swings inside. They have a number of tables inside for your dining pleasure. They offer a full menu (including adult beverages), have daily specials, and recent reviewers are reporting that the portions are very generous. YUM!
Location: 1005 Walnut Street, Cincinnati, Ohio 45202
Website
---
Fabled Brew Works (Erlanger, KY)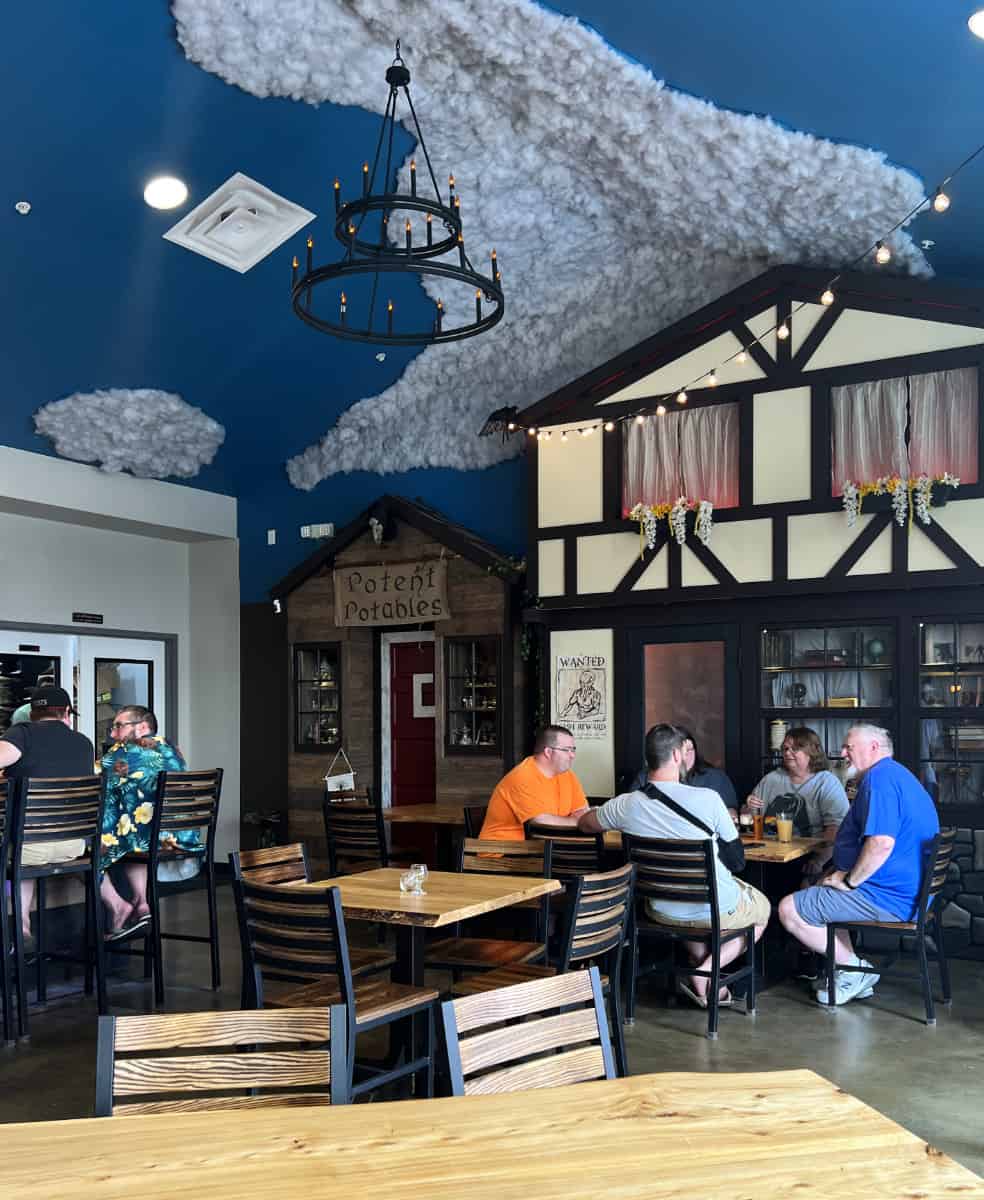 Fabled Brew Works is a brewery scene addition for June. This brewery and meadery opened June 1 in Northern Kentucky. As hinted by the name, Fabled Brew Works has a fantasy theme going with various nods to fables and tales. In addition to the taproom, they have an outdoor patio and will have food trucks on site periodically.
Location: 331 Kenton Lands Road, Erlanger, Kentucky
Website
---
Chacabanas Cuban Sandwiches (downtown)
Chacabanas, a Cuban sandwich shop, is set to open on June 2. Located across from the Findlay Market house, their menu includes a variety of Cuban sandwiches, Empanada, Yuca Fries, Tres Leche, and more.
Location:1809 Elm Street, Cincinnati, OH 45202
Website
Amador Cuban (Newport)
Amador Cuban is set to open at Newport on the Levee on May 3. Go on a tropical vacation without leaving the greater Cincinnati area! They'll immerse you in Cuban cultural with their atmosphere, food, drinks, coffees, and desserts. Choose from numerous menu items such as a Cubano Sandwich, Ropa Vieja, and Lechon Asado. Enjoy a Cuban-inspired cocktail. And don't miss the dessert! How about Tres Leches with a delicious Cuban coffee? Yum!
Location: 1 Levee Way #122a, Newport, Ky 41071
Website
---
Five Iron Golf (downtown)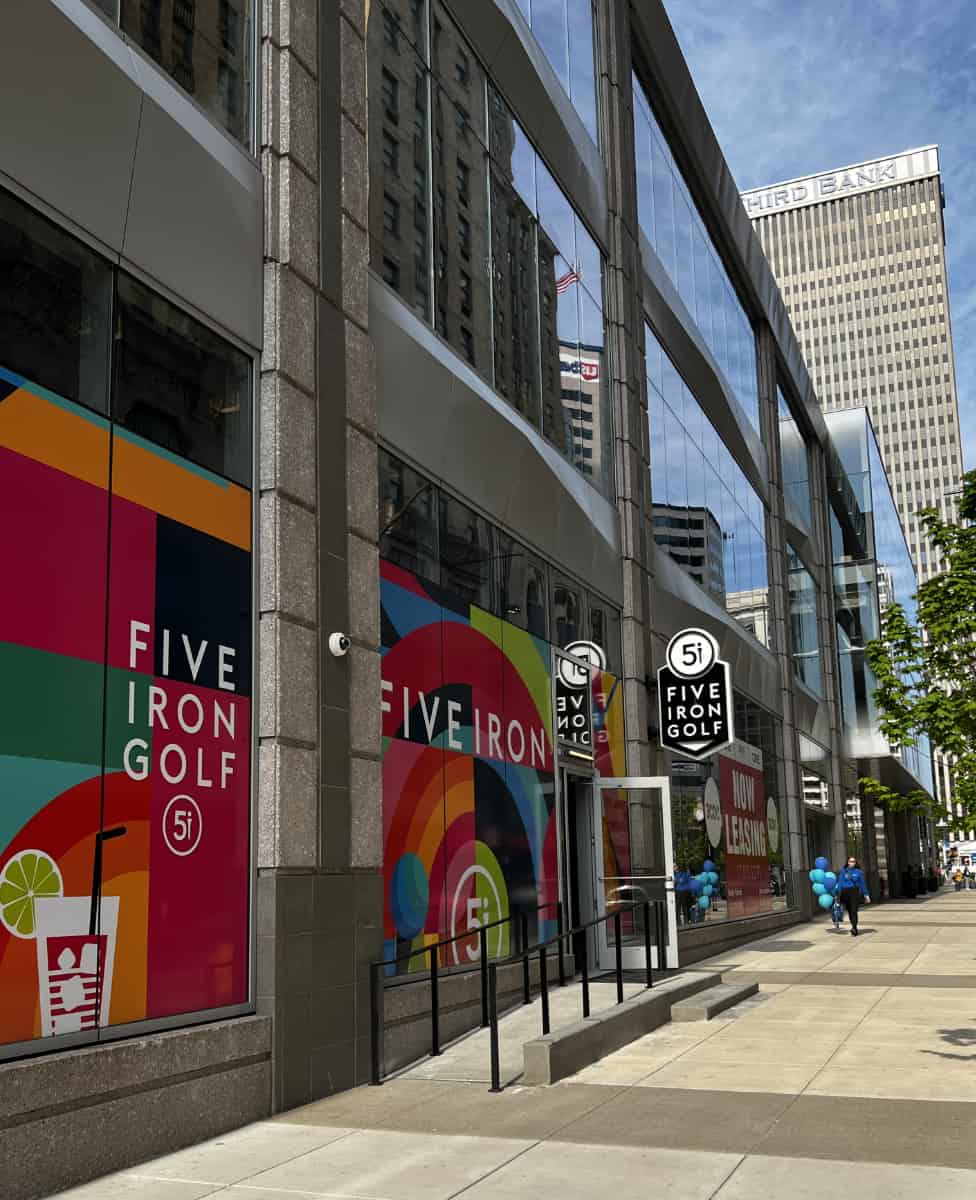 Five Iron Golf is set to open on May 5. Get ready for a golf experience like no other! Five Iron Golf will be downtown's only indoor golfing experience. Beginners and experienced golfers can have some fun playing at their 13 golf simulators. Bring your own clubs or use theirs. They have a full bar with a full food menu AND you can order it right from your golf simulator.
Location: 80 W. 5th Street, Cincinnati, Ohio 45202
Website
---
Toast & Berry (Liberty Center)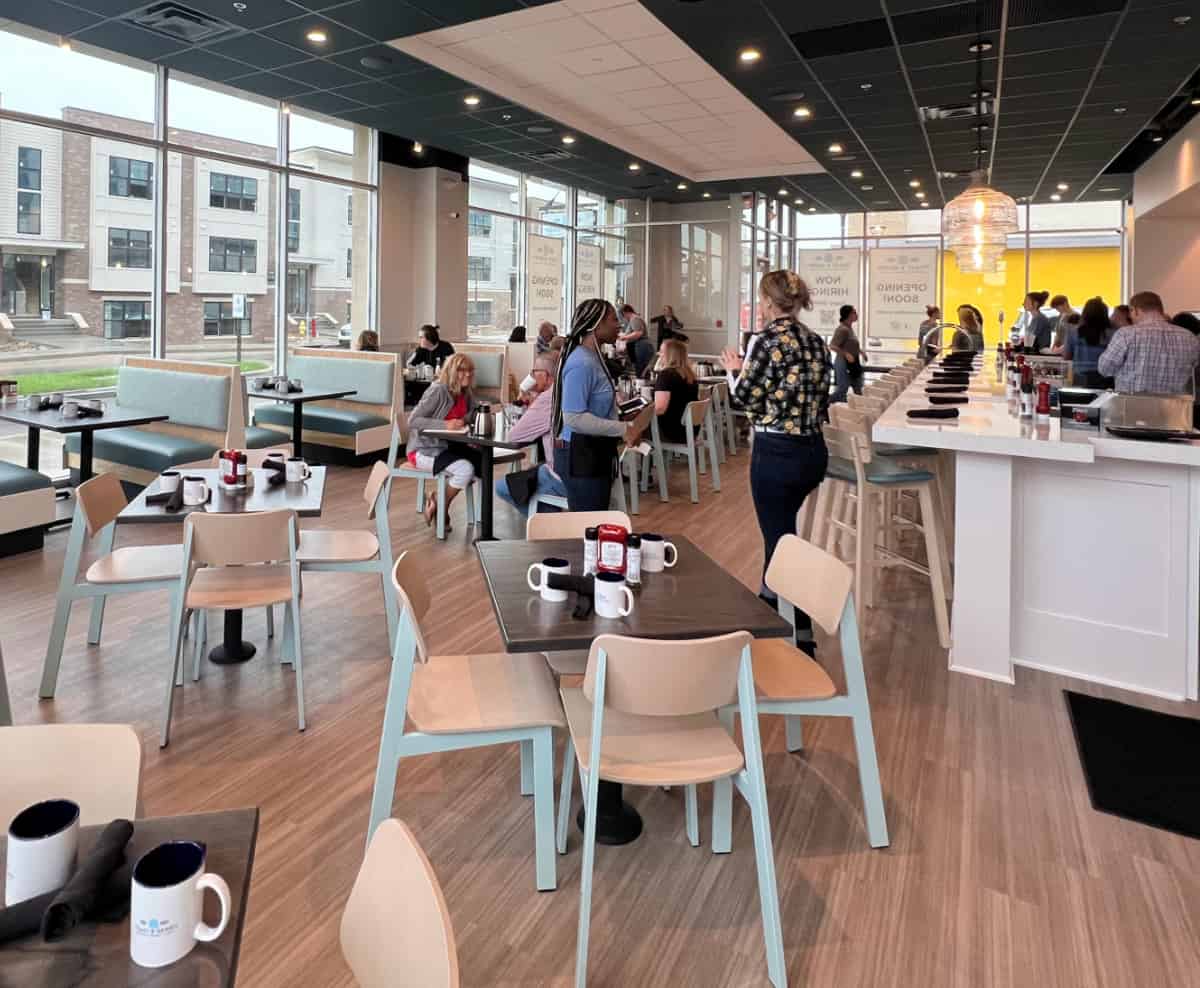 Toast and Berry will open their second location on May 15. This breakfast, brunch, and lunch spot features more traditional menu items such as French Toast (house-made Cinnamon Roll French Toast? yes, please!), omelets, and bowls. Their lunch menu progresses into soups and salads, burgers, chicken salad, and much more. They have a kids menu and offer gluten-free (not a gluten-free kitchen, however) and vegan options as well. They'll be located at street level at the AC Hotel in Liberty Center.
Location: 7485 Gibson St., Liberty Twp., Ohio
Website
---
16 Lots Southern Outpost (Newport)
Set to open May 19 at Newport on the Levee, the fine folks from Mason's 16 Lots Brewing Company are opening their second location – Southern Outpost. Enjoy a wide variety of their flagship and seasonal beers plus food from their in-house gastropub. And a cigar lounge too? Check them out soon!
Location: 1 Levee Way, Newport, Ky
Website
---
VV The Italian Experience (Mt. Lookout)
Coming to Mt. Lookout Square on May 6, VV The Italian will serve breakfast and lunch. They'll host aperitivo in the early evening hours (an Italian cultural ritual consisting of drinks and tasty italian snacks before dinner).
Location: 1026 Delta Ave., Cincinnati
Website
---
Second Story Bar (Covington)
According to their Instagram feed, Second Story opened on April 27. Second Story is a unique cocktail bar located in Covington, Ky. The space is open and airy yet warm and inviting. From the paintings and murals to the furniture choices to the little nooks here and there, this is one spot you want to experience for yourself! They serve beer, wine, cocktails, and even have a few NA cocktails. Be sure to take a few minutes to admire their one-of-a-kind tree installation at the bar.
Location: 100 W. 6th Street, Covington, Ky
Website
---
Hi-Wire Brewing (Norwood)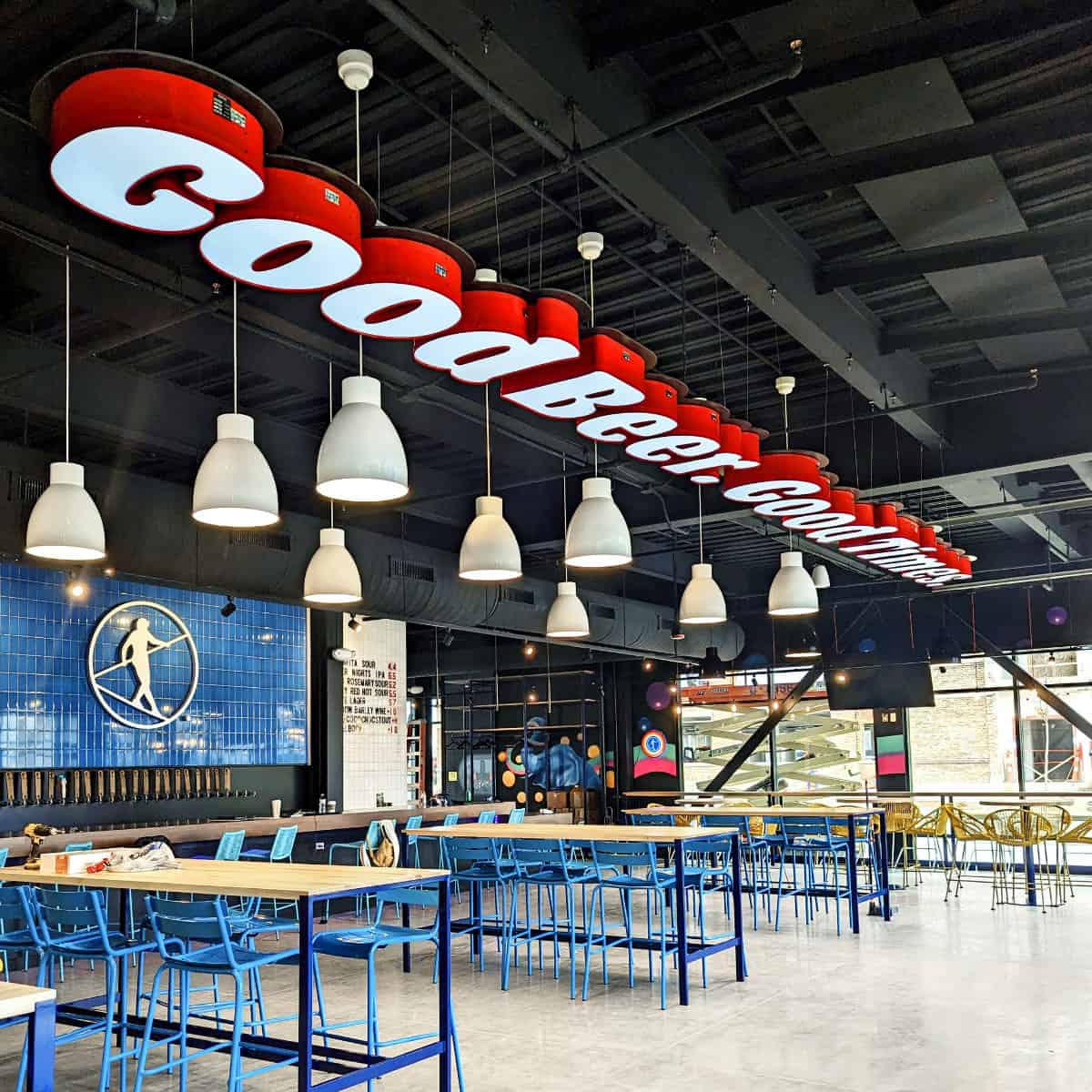 Hi-Wire Brewing will open on April 1, 2023 at Factory 52, the new "entertainment district" that's coming to Norwood. They'll have a 24-tap bar, a large outdoor covered patio on the ground level, and a rooftop deck. In addition to beer, they'll serve non-alcoholic options, wine, cider, and more. They do not serve food but you're welcome to bring it in (no drinks, please). You'll find great options at the (soon to open) Gatherall space which will feature eats from Jeni's Ice Cream, Decibel Korean Fried Chicken, Lucius Q, and 10+ other spots.
Location: 4600 Beech Street, Suites 100 & 300, Norwood, OH 45212
Website
---
Rusk Kitchen + Bar (E. Walnut Hills)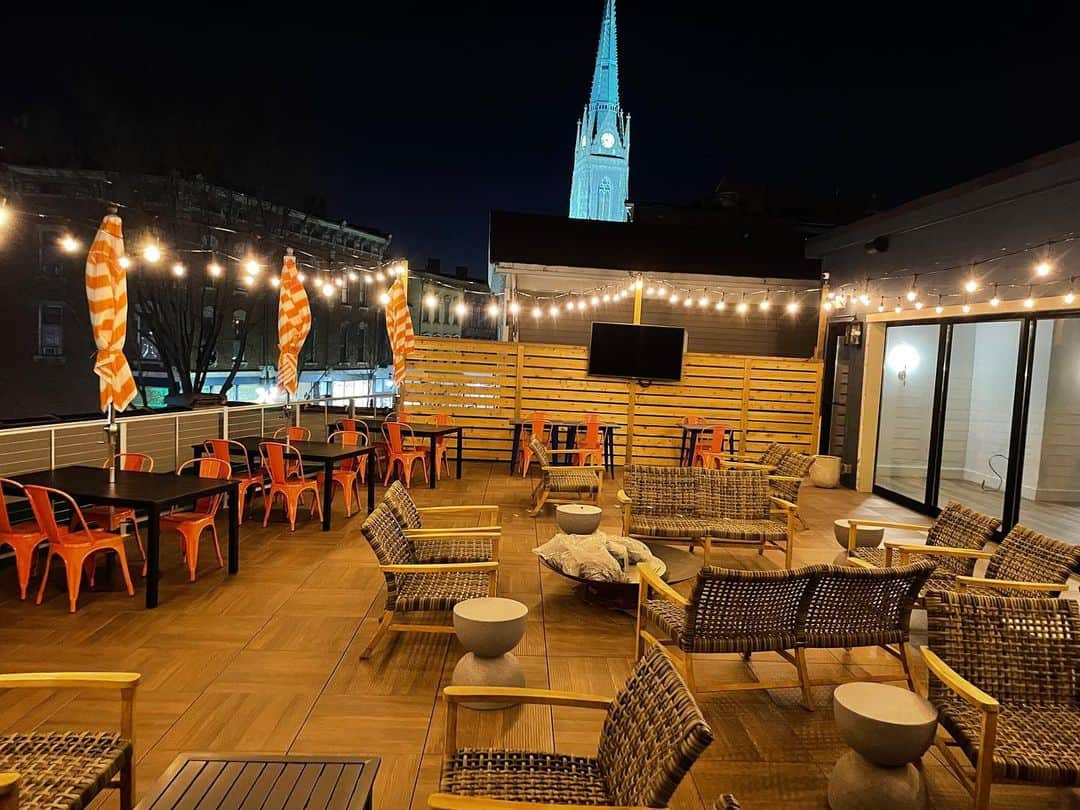 Rusk Kitchen and Bar is the newest spot to open in the East Walnut Hills area. Named after the previous Woodburn Avenue moniker – Rusk Road (and its namesake Joseph Rusk Peebles) – this is a full service restaurant. They have "elevated bar food" and 16 beer taps, one being a specialty tap just for Guinness. They will serve brunch on the weekends, they have a kids menu, and their daily specials are sure to please! I think you'll agree that the opening of their rooftop bar makes for some perfect timing with summer right around the corner!

Location: 2724 Woodburn Ave., Cincinnati, Ohio 45206
Website
---
Pike Street (Covington)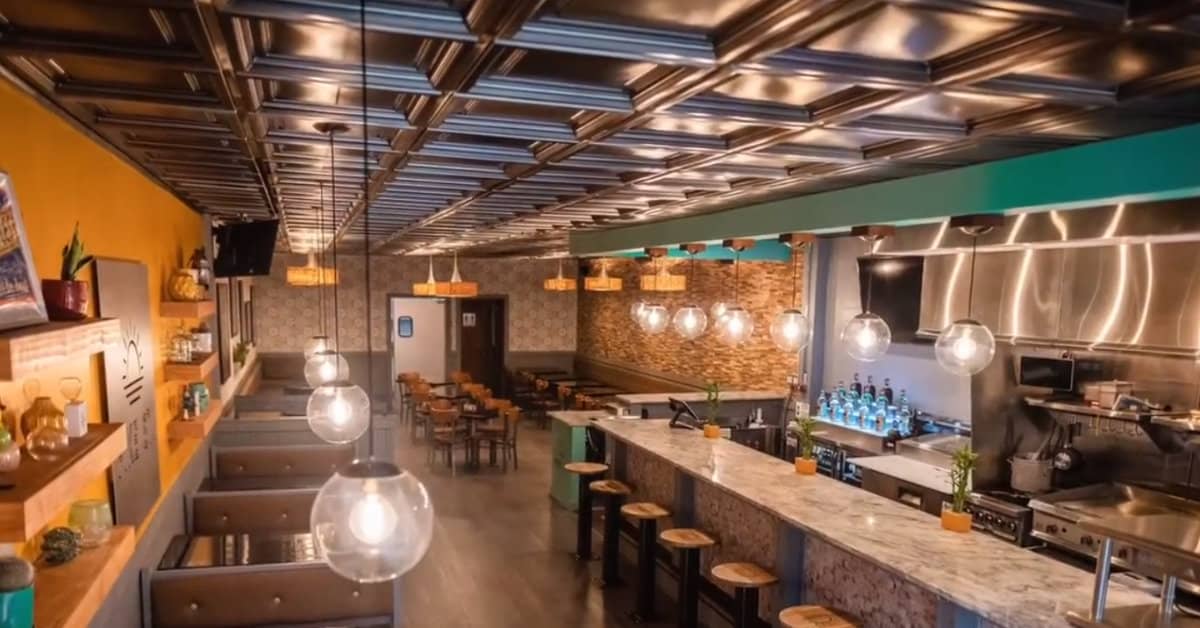 Set to open on April 4, 2023, Pike Street will feature an elevated diner experience in a fun and energetic environment. This Covington spot comes to us as the latest culinary adventure from the northern Kentucky based Faeth family / Cedar Culinary Inc. and is the third opening for the group. Sister restaurants include Cedar (Covington's Mainstrasse Village) and Yuca (Bellevue, KY).
Location: 9 West Pike St., Covington, KY
Website
---
Maple Street Biscuit Company (Florence)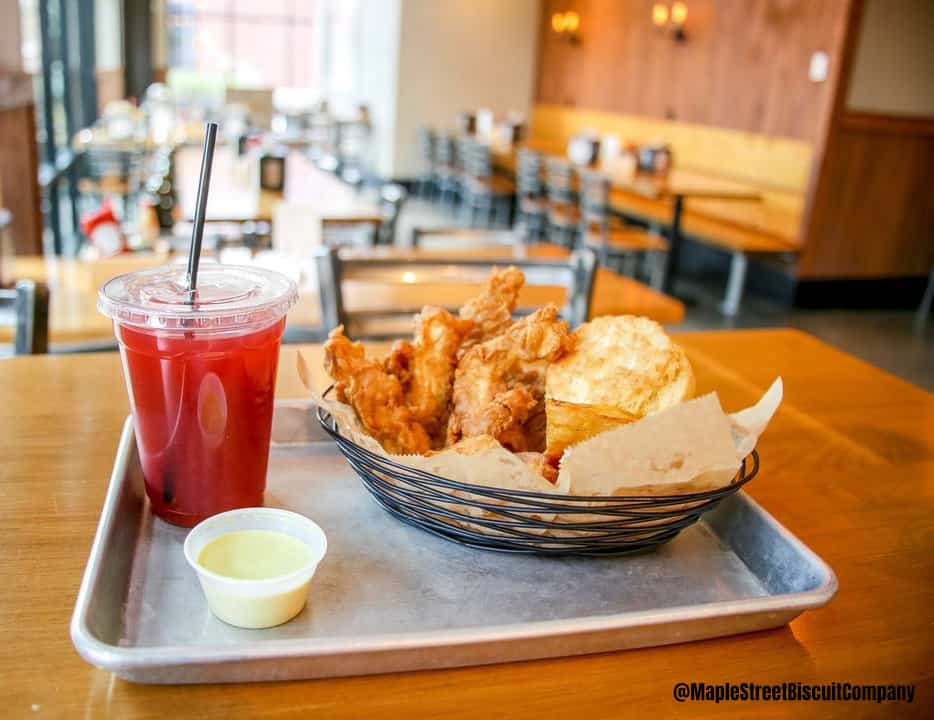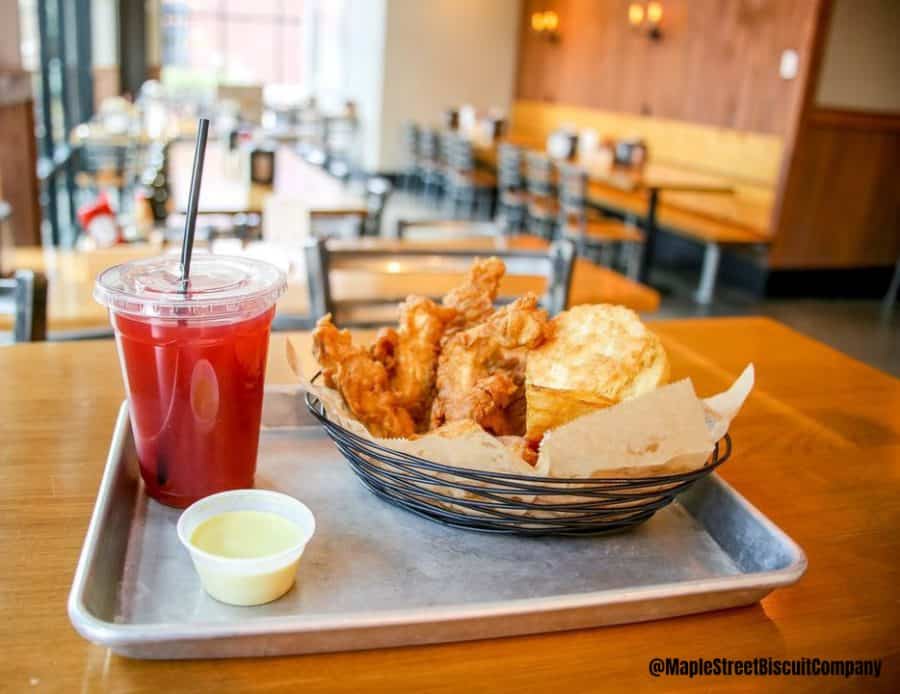 Coming to Florence on April 3, 2023, Maple Street Biscuit Company is a restaurant focusing on scratch-made comfort food with a modern twist.
Location: 6785 Houston Rd., Suite 400, Florence, KY 41042
Website
---
Taco John's (West Chester)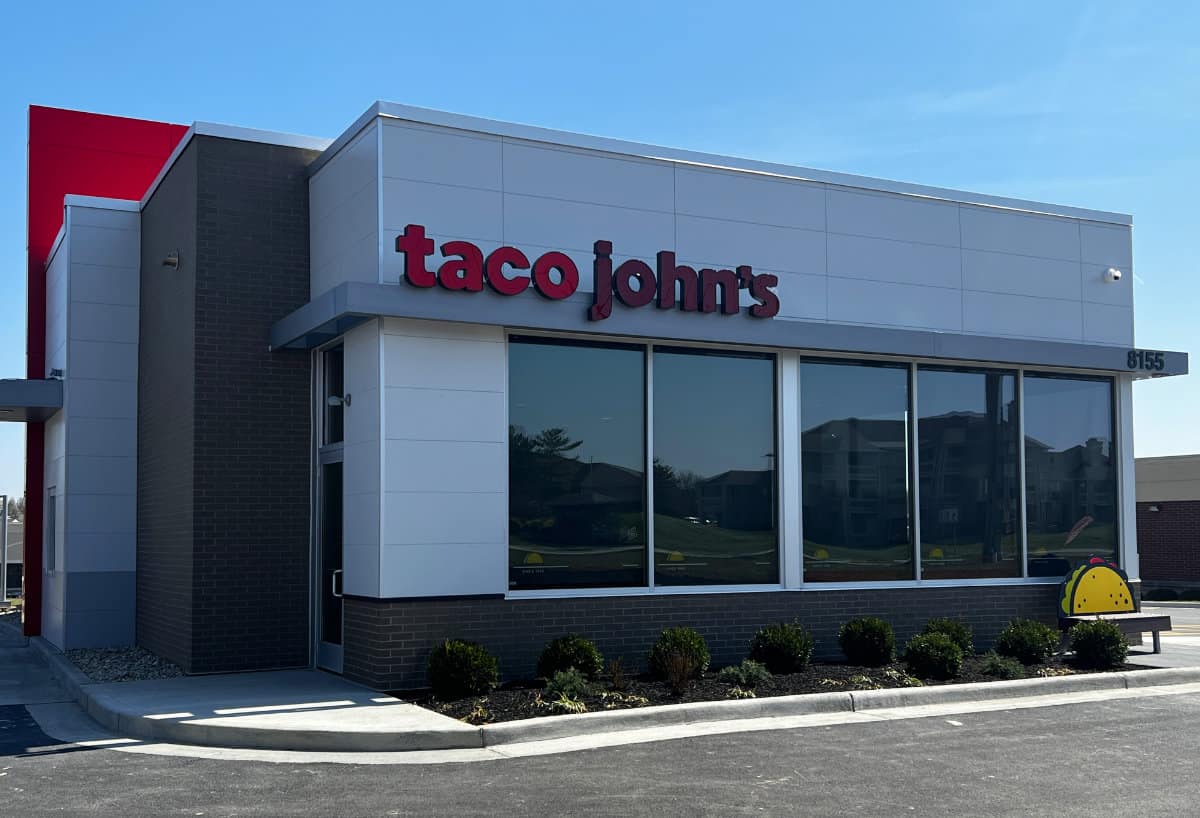 Set to open on April 17 (source), Taco John's will be opening its first restaurant in the greater Cincinnati area with its location in West Chester. This quick service Mexican restaurant uses premium ingredients to make their menu items; favorites include their made-to-order tacos, handmade salsas, Potato Oles®, and more.
Location: 8155 Highland Point Dr., West Chester, OH 45069
Website
---