We're bringing you the dish on some of Cincinnati's hottest new restaurant openings. Read on to find some new favorites!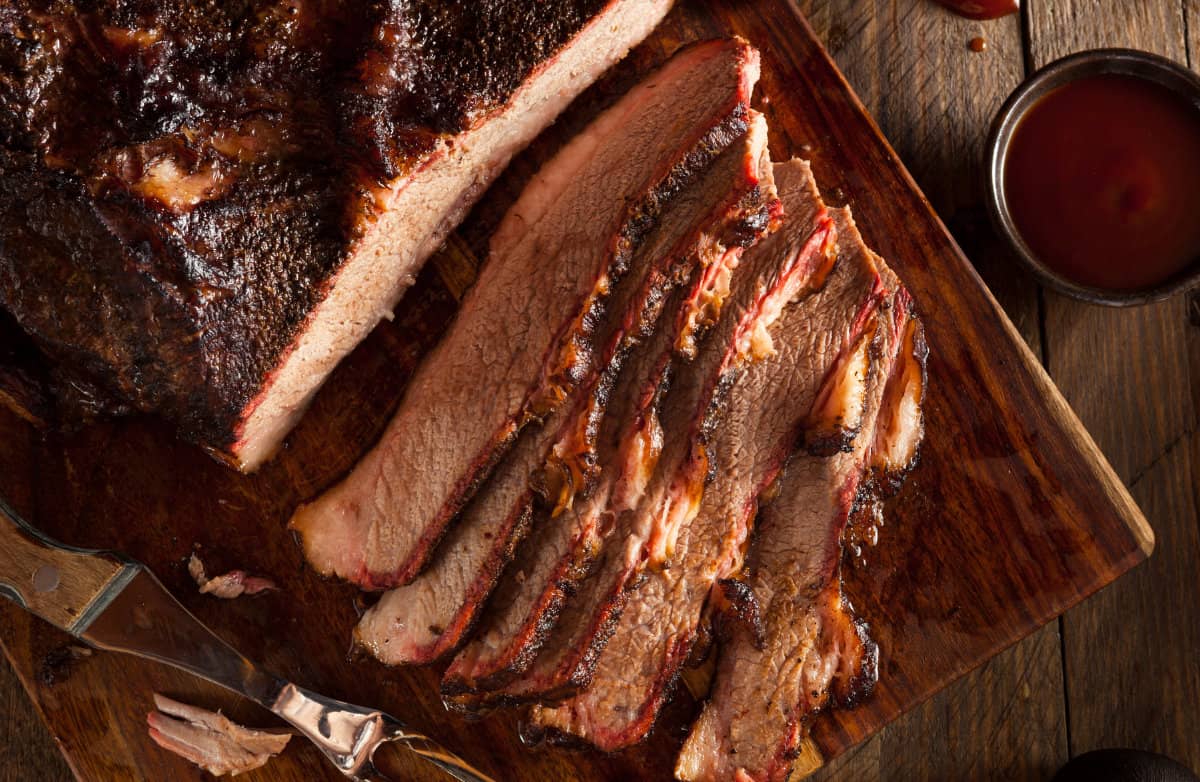 ---
Know of any new restaurants or breweries coming to Cincinnati? Share the news with us by tagging us on Instagram (@365Cincinnati) or shoot us the info via email.
Onolicious HI (downtown)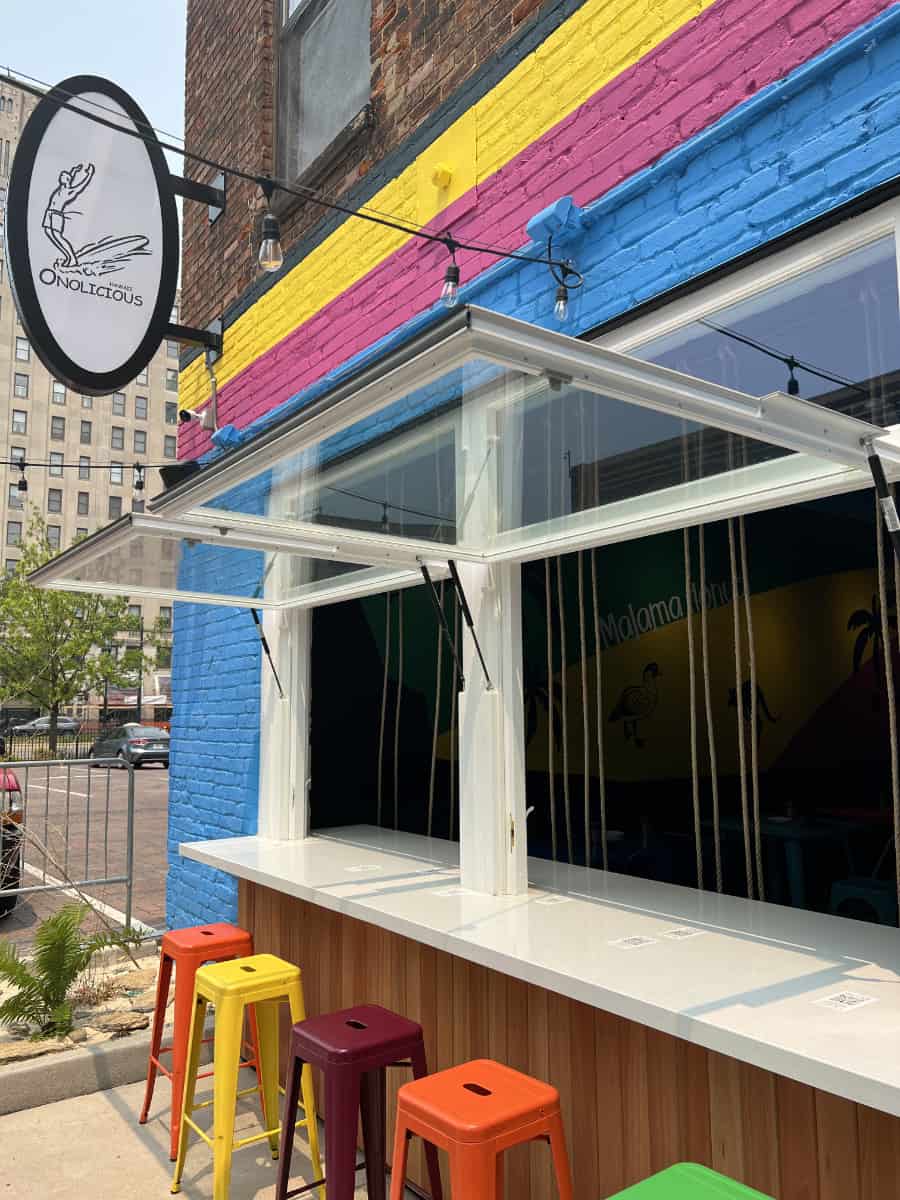 Bringing the "soul food of the Pacific" to Cincinnati, Onolicious HI actually snuck in on us at the end of May. Located downtown just off Court Street, they have an outdoor patio, a large window with a two-sided bar, seats outside and swings inside. They have a number of tables inside for your dining pleasure. They offer a full menu (including adult beverages), have daily specials, and recent reviewers are reporting that the portions are very generous. YUM!
Location: 1005 Walnut Street, Cincinnati, Ohio 45202
Website
---
Fabled Brew Works (Erlanger, KY)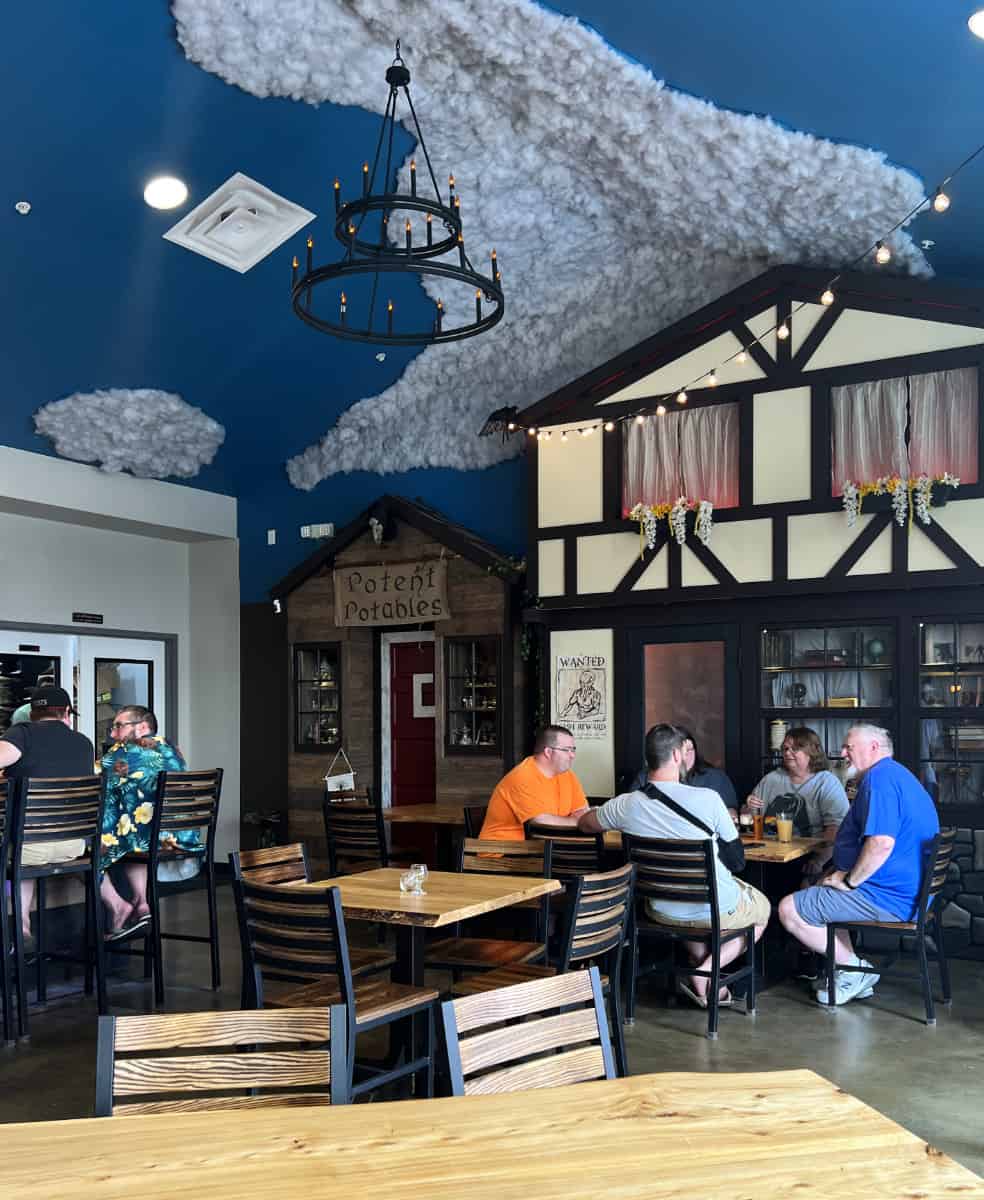 Fabled Brew Works is a brewery scene addition for June. This brewery and meadery opened June 1 in Northern Kentucky. As hinted by the name, Fabled Brew Works has a fantasy theme going with various nods to fables and tales. In addition to the taproom, they have an outdoor patio and will have food trucks on site periodically.
Location: 331 Kenton Lands Road, Erlanger, Kentucky
Website
---
Chacabanas Cuban Sandwiches (downtown)
Chacabanas, a Cuban sandwich shop, is set to open on June 2. Located across from the Findlay Market house, their menu includes a variety of Cuban sandwiches, Empanada, Yuca Fries, Tres Leche, and more.
Location:1809 Elm Street, Cincinnati, OH 45202
Website
Amador Cuban (Newport)
Amador Cuban is set to open at Newport on the Levee on May 3. Go on a tropical vacation without leaving the greater Cincinnati area! They'll immerse you in Cuban cultural with their atmosphere, food, drinks, coffees, and desserts. Choose from numerous menu items such as a Cubano Sandwich, Ropa Vieja, and Lechon Asado. Enjoy a Cuban-inspired cocktail. And don't miss the dessert! How about Tres Leches with a delicious Cuban coffee? Yum!
Location: 1 Levee Way #122a, Newport, Ky 41071
Website
---
Five Iron Golf (downtown)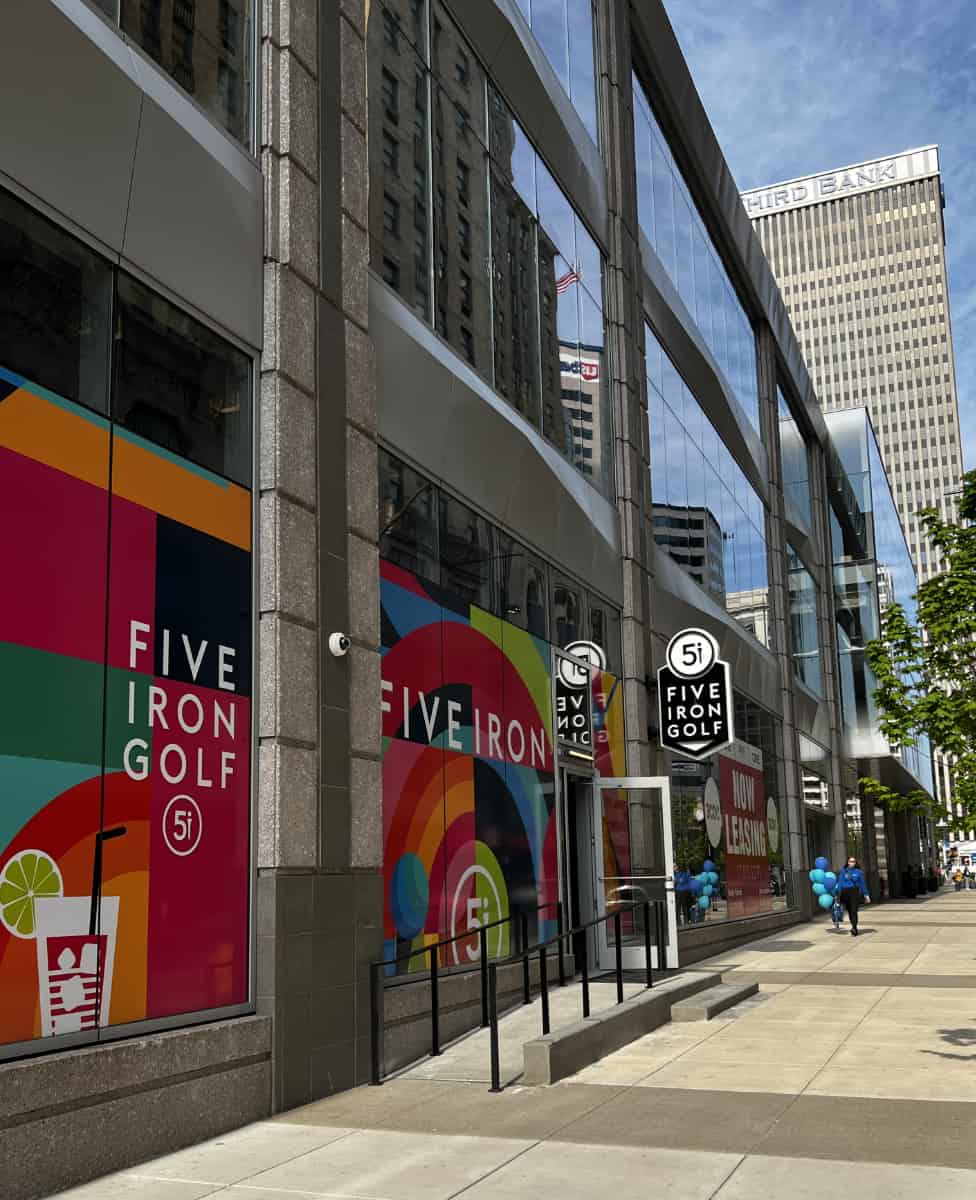 Five Iron Golf is set to open on May 5. Get ready for a golf experience like no other! Five Iron Golf will be downtown's only indoor golfing experience. Beginners and experienced golfers can have some fun playing at their 13 golf simulators. Bring your own clubs or use theirs. They have a full bar with a full food menu AND you can order it right from your golf simulator.
Location: 80 W. 5th Street, Cincinnati, Ohio 45202
Website
---
Toast & Berry (Liberty Center)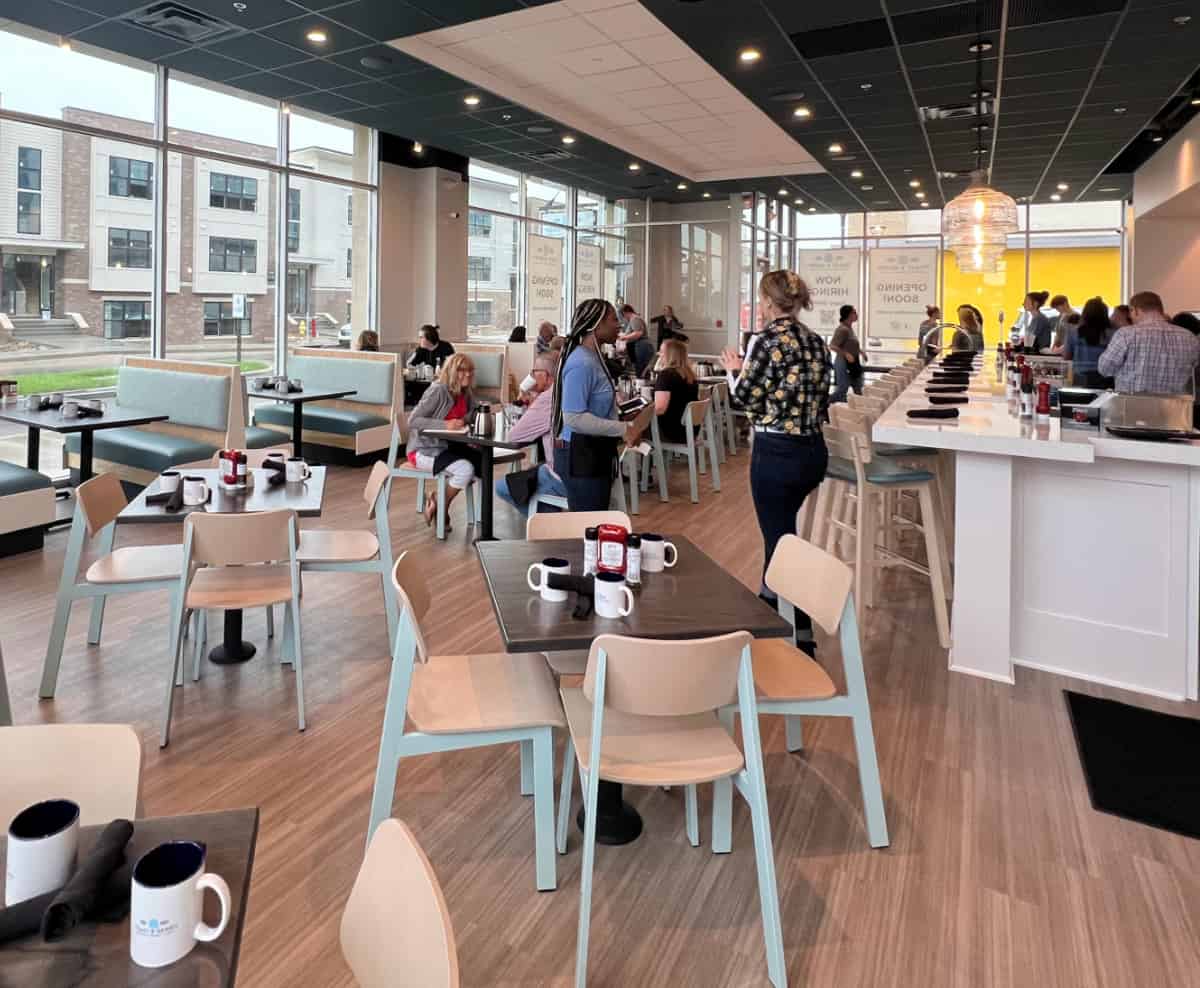 Toast and Berry will open their second location on May 15. This breakfast, brunch, and lunch spot features more traditional menu items such as French Toast (house-made Cinnamon Roll French Toast? yes, please!), omelets, and bowls. Their lunch menu progresses into soups and salads, burgers, chicken salad, and much more. They have a kids menu and offer gluten-free (not a gluten-free kitchen, however) and vegan options as well. They'll be located at street level at the AC Hotel in Liberty Center.
Location: 7485 Gibson St., Liberty Twp., Ohio
Website
---
16 Lots Southern Outpost (Newport)
Set to open May 19 at Newport on the Levee, the fine folks from Mason's 16 Lots Brewing Company are opening their second location – Southern Outpost. Enjoy a wide variety of their flagship and seasonal beers plus food from their in-house gastropub. And a cigar lounge too? Check them out soon!
Location: 1 Levee Way, Newport, Ky
Website
---
VV The Italian Experience (Mt. Lookout)
Coming to Mt. Lookout Square on May 6, VV The Italian will serve breakfast and lunch. They'll host aperitivo in the early evening hours (an Italian cultural ritual consisting of drinks and tasty italian snacks before dinner).
Location: 1026 Delta Ave., Cincinnati
Website
---
Second Story Bar (Covington)
According to their Instagram feed, Second Story opened on April 27. Second Story is a unique cocktail bar located in Covington, Ky. The space is open and airy yet warm and inviting. From the paintings and murals to the furniture choices to the little nooks here and there, this is one spot you want to experience for yourself! They serve beer, wine, cocktails, and even have a few NA cocktails. Be sure to take a few minutes to admire their one-of-a-kind tree installation at the bar.
Location: 100 W. 6th Street, Covington, Ky
Website
---
Hi-Wire Brewing (Norwood)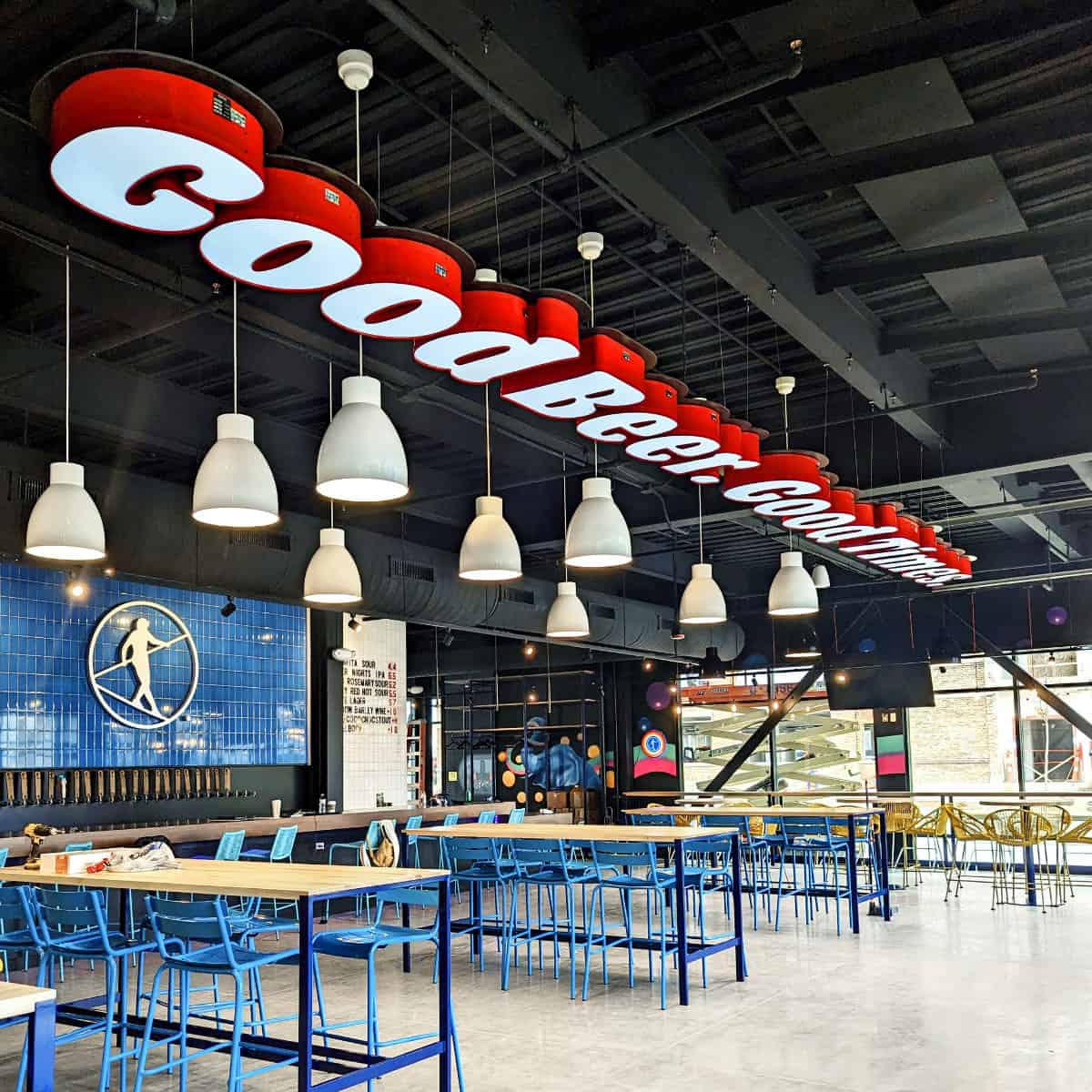 Hi-Wire Brewing will open on April 1, 2023 at Factory 52, the new "entertainment district" that's coming to Norwood. They'll have a 24-tap bar, a large outdoor covered patio on the ground level, and a rooftop deck. In addition to beer, they'll serve non-alcoholic options, wine, cider, and more. They do not serve food but you're welcome to bring it in (no drinks, please). You'll find great options at the (soon to open) Gatherall space which will feature eats from Jeni's Ice Cream, Decibel Korean Fried Chicken, Lucius Q, and 10+ other spots.
Location: 4600 Beech Street, Suites 100 & 300, Norwood, OH 45212
Website
---
Rusk Kitchen + Bar (E. Walnut Hills)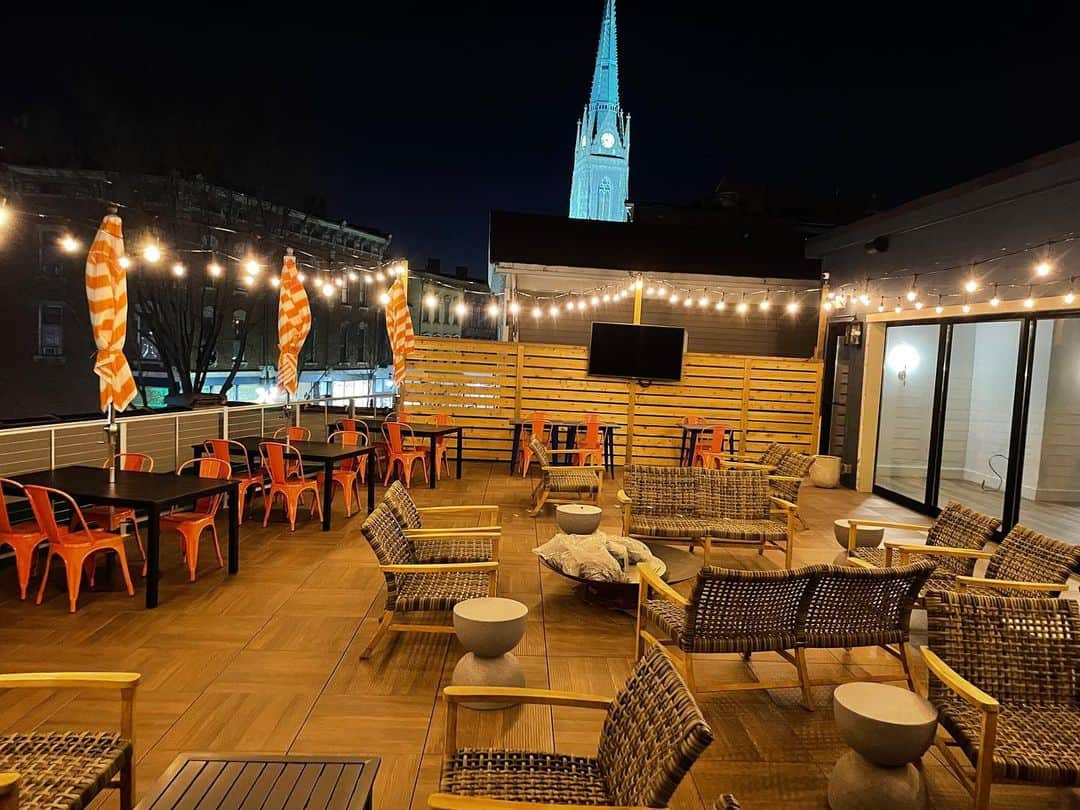 Rusk Kitchen and Bar is the newest spot to open in the East Walnut Hills area. Named after the previous Woodburn Avenue moniker – Rusk Road (and its namesake Joseph Rusk Peebles) – this is a full service restaurant. They have "elevated bar food" and 16 beer taps, one being a specialty tap just for Guinness. They will serve brunch on the weekends, they have a kids menu, and their daily specials are sure to please! I think you'll agree that the opening of their rooftop bar makes for some perfect timing with summer right around the corner!

Location: 2724 Woodburn Ave., Cincinnati, Ohio 45206
Website
---
Pike Street (Covington)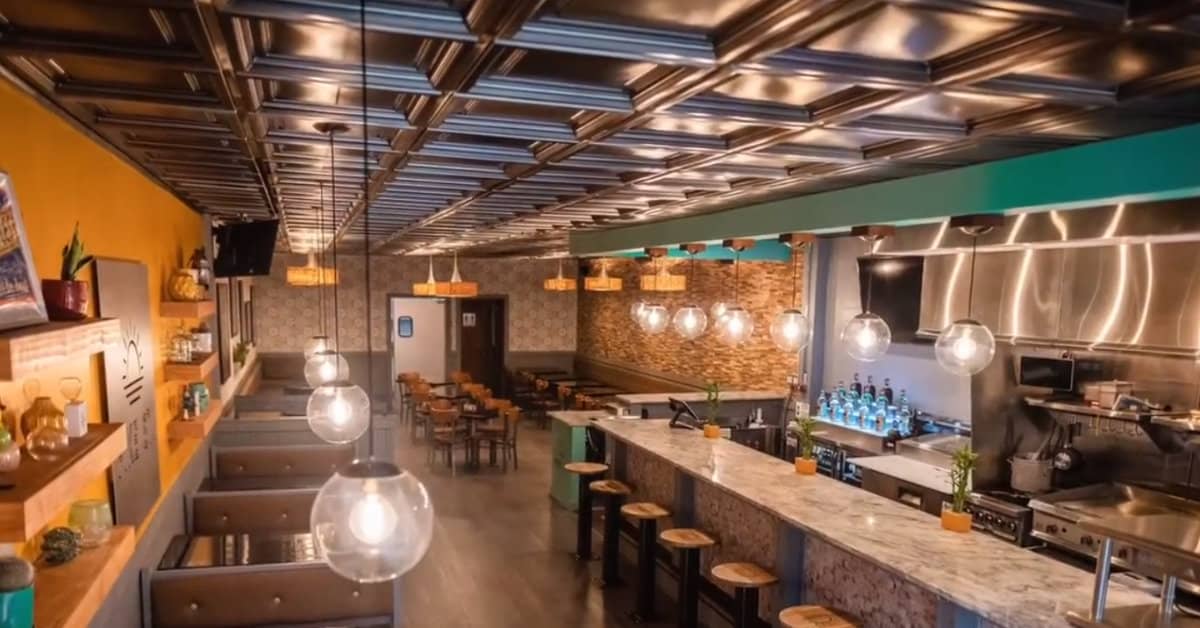 Set to open on April 4, 2023, Pike Street will feature an elevated diner experience in a fun and energetic environment. This Covington spot comes to us as the latest culinary adventure from the northern Kentucky based Faeth family / Cedar Culinary Inc. and is the third opening for the group. Sister restaurants include Cedar (Covington's Mainstrasse Village) and Yuca (Bellevue, KY).
Location: 9 West Pike St., Covington, KY
Website
---
Maple Street Biscuit Company (Florence)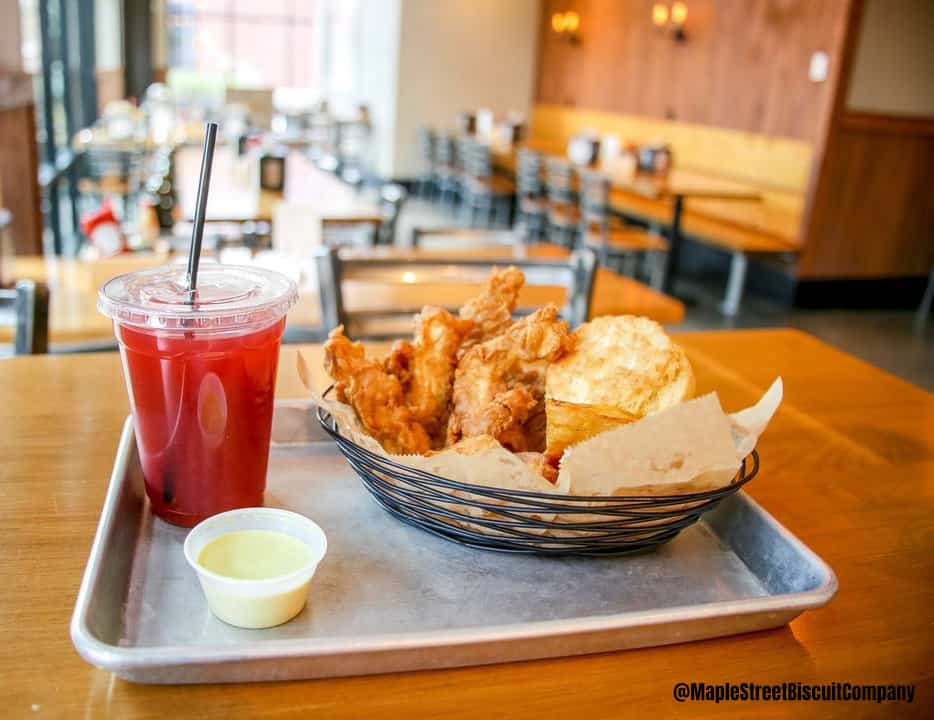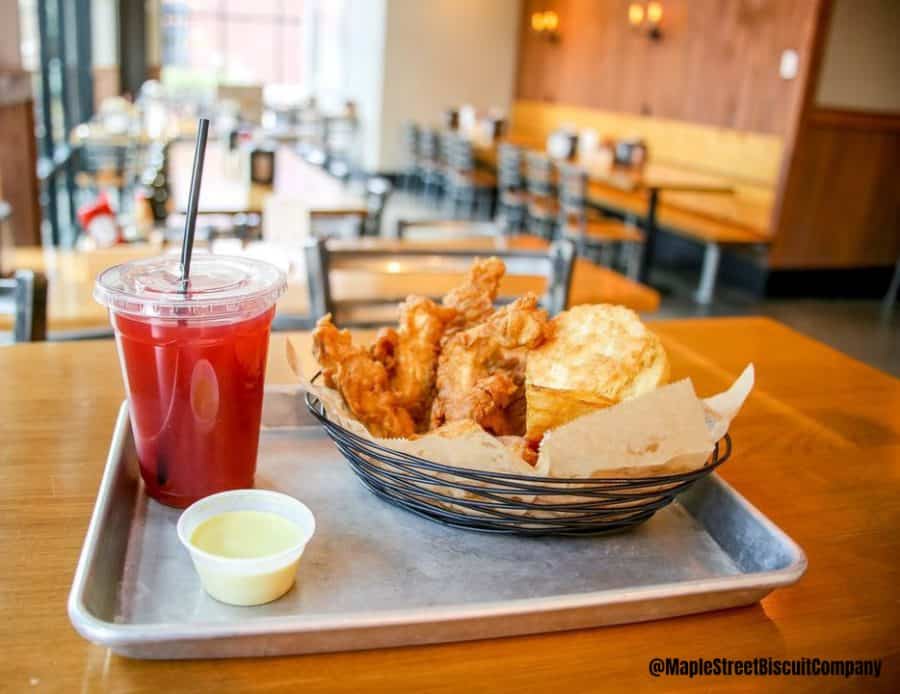 Coming to Florence on April 3, 2023, Maple Street Biscuit Company is a restaurant focusing on scratch-made comfort food with a modern twist.
Location: 6785 Houston Rd., Suite 400, Florence, KY 41042
Website
---
Taco John's (West Chester)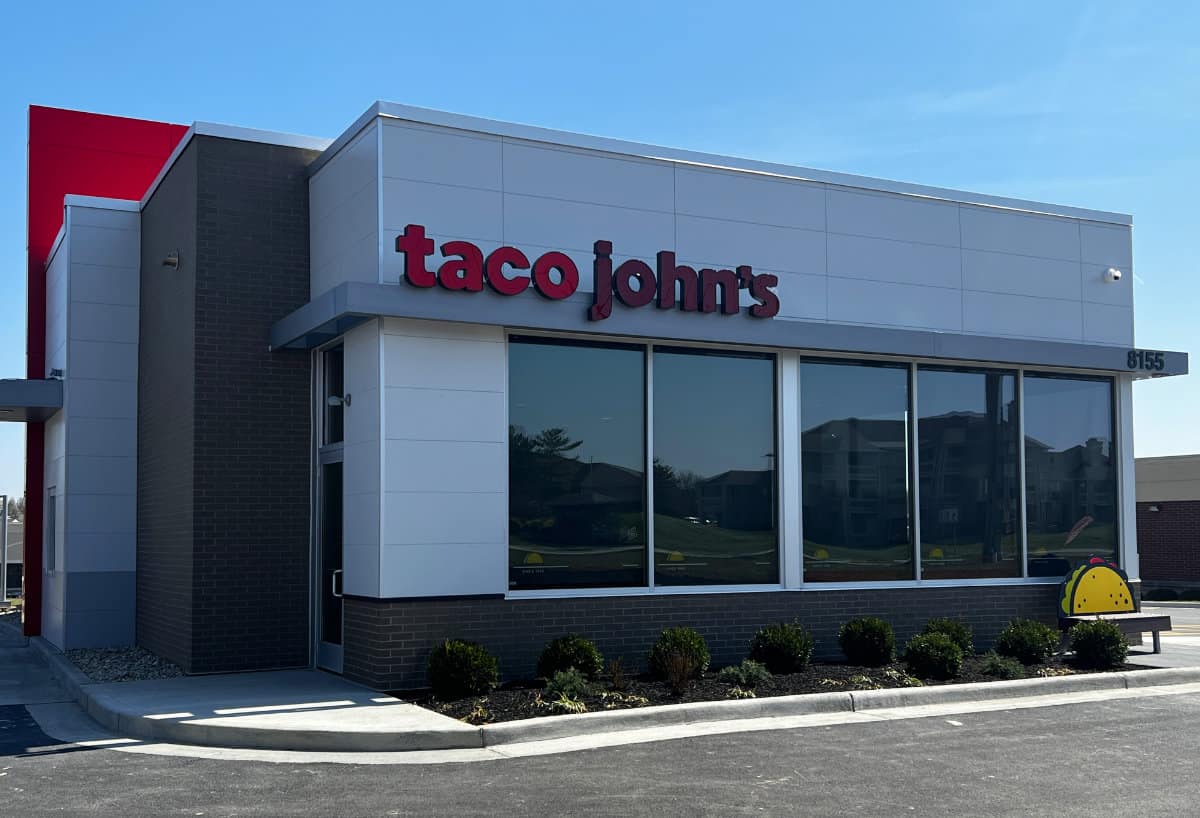 Set to open on April 17 (source), Taco John's will be opening its first restaurant in the greater Cincinnati area with its location in West Chester. This quick service Mexican restaurant uses premium ingredients to make their menu items; favorites include their made-to-order tacos, handmade salsas, Potato Oles®, and more.
Location: 8155 Highland Point Dr., West Chester, OH 45069
Website
---