Today is Day 105 of "365 Things to do in Cincinnati" and today we're at Ault Park, one of the wonderful Cincinnati Park System parks.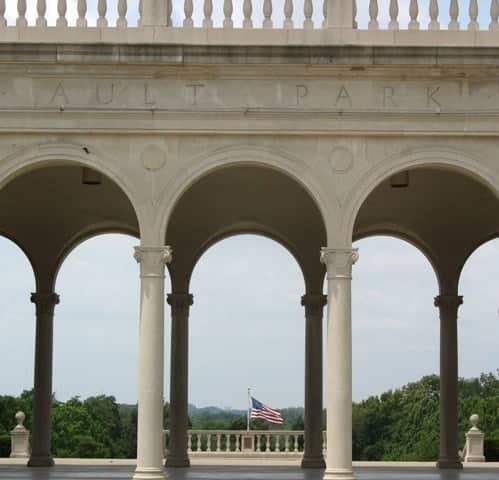 Ault Park is an absolutely gorgeous park – with tremendous stone buildings, massive staircases and a cascading water feature.  Just look at this beauty…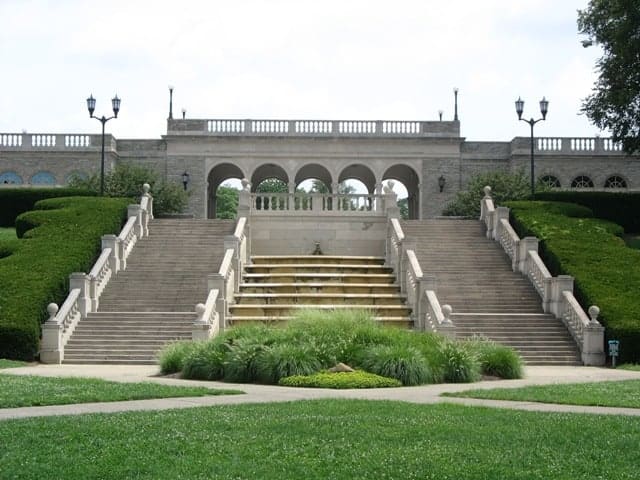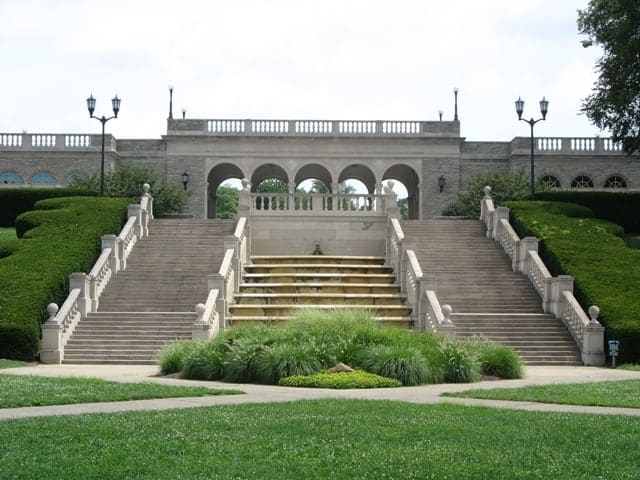 The Pavilion, as seen at the top of the picture above, was dedicated in 1930. I didn't realize it while I was there but evidently it's possible to go up to the top of the Pavilion where you can enjoy a 360 degree view of the incredible land that surrounds the area.  I would love to do that… does anyone happen to know when/if they allow that?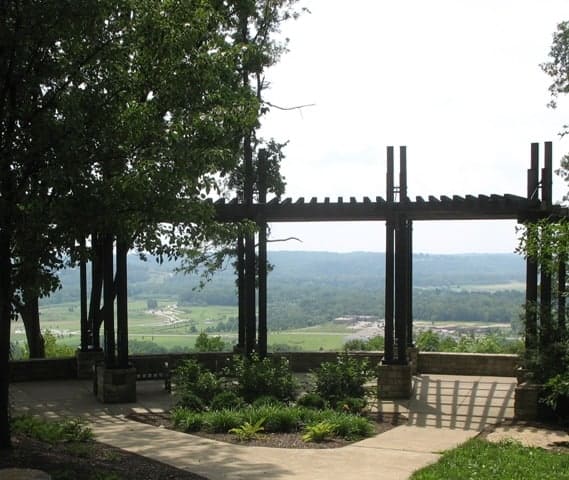 Just imagine how breathtaking the view from the top of the Pavilion must be if this is the view from the edge of the park (above)!  Above you'll see the view from the edge of an Ault Park picnic grove.  When you're under the terrace you can see Lunken Airport and its landing strips off to the right.  It's an absolutely gorgeous view.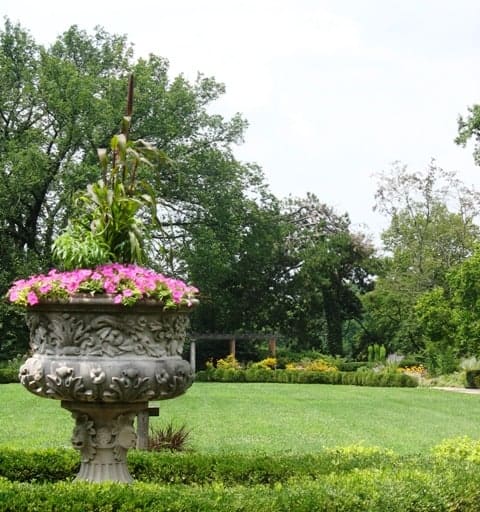 The architecture and the view are not the only stars of the show at Ault Park.  Ault Park has an "Adopt a Plot" program that allows gardeners to plant sections along the edges of the field shown above.  The formal garden areas at Ault Park are blooming and gorgeous in the summer.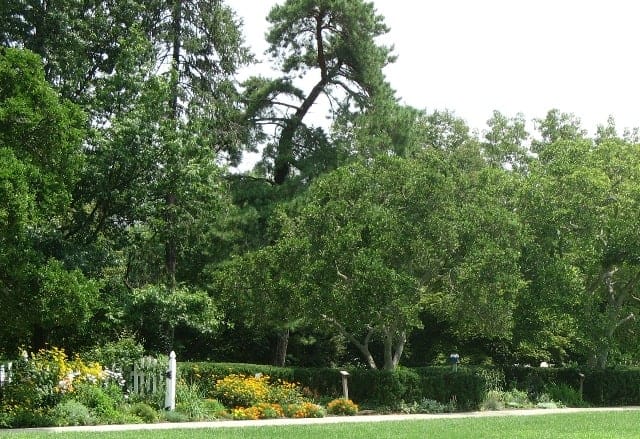 The land that is now Ault Park used to be a vineyard area.  Ault Park was named in memory of Ida May Ault and Levi Addison Ault, her husband.  The original 142-acre piece  of land was donated to the city in 1911.  9 additional lots were later gifted by the Aults to the City of Cincinnati. Ault Park has lots of space for picnicing under the shade of their gorgeous tree specimens.  Take a walk on the trails or walk the fields to enjoy the gardens.  They have numerous picnic tables and child play areas as well. Ault Park is located at 5090 Observatory Avenue Connect with Ault Park on Facebook