You know it's Christmas in Cincinnati when the Duke Energy Trains open for the season!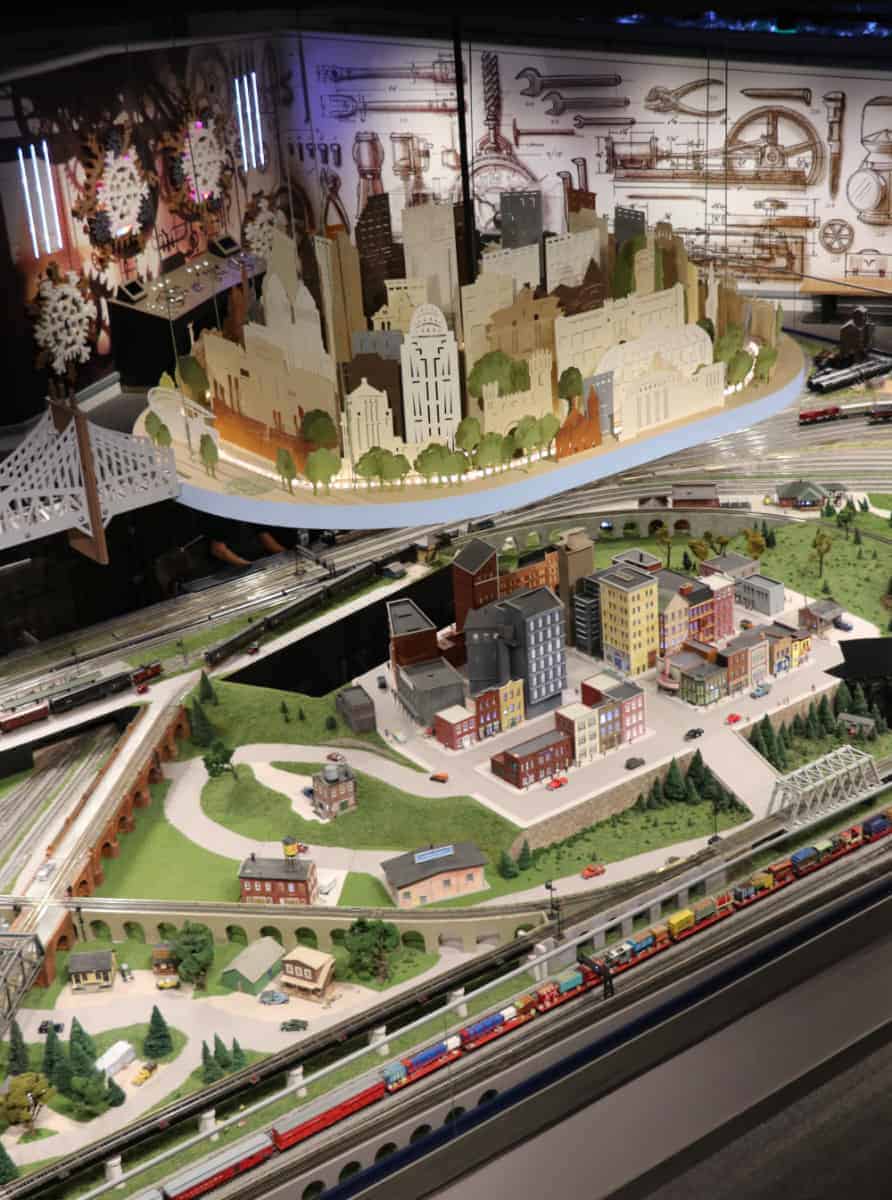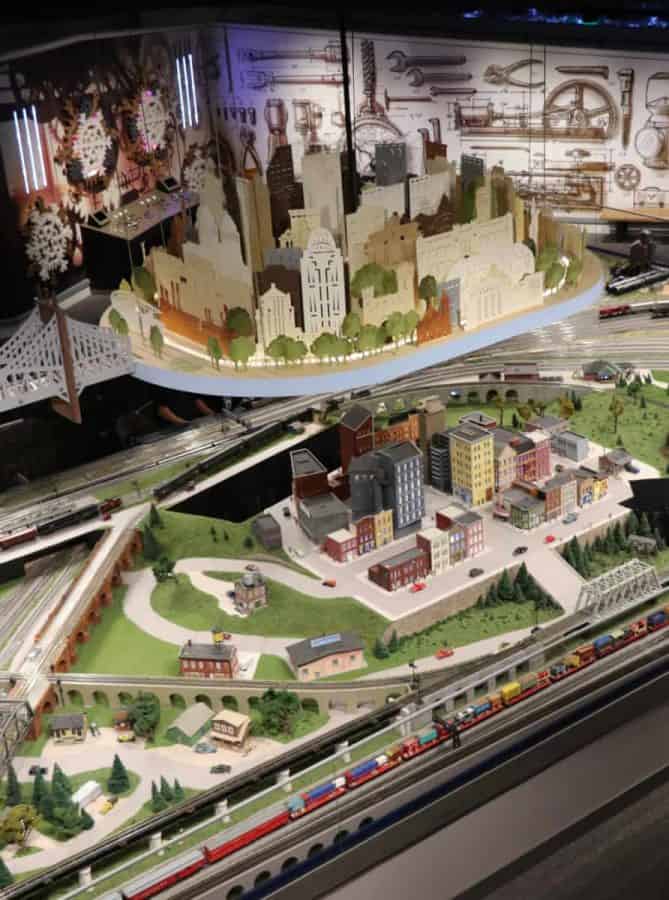 The Duke Energy trains have been a Cincinnati Christmas tradition since 1946. There are many among us who can remember heading downtown to see these same trains and tracks at CG&E!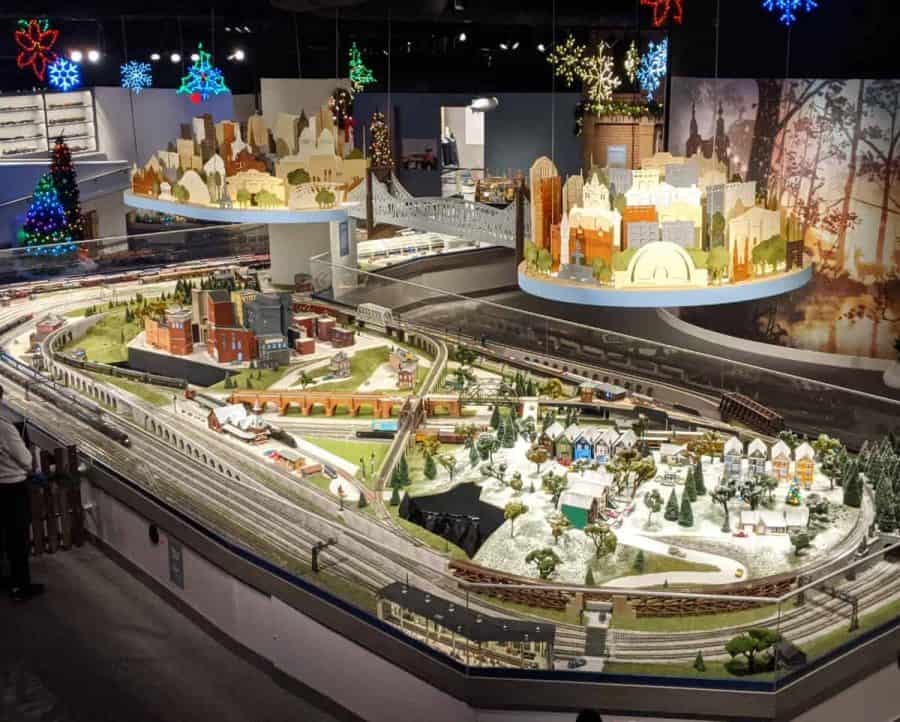 With more than 300 rail cars and 60 locomotives, this train display is massive. You can watch the trains from the walkway above (great views!) or you can stand right beside the set as the trains traverse 1,000+ feet of track.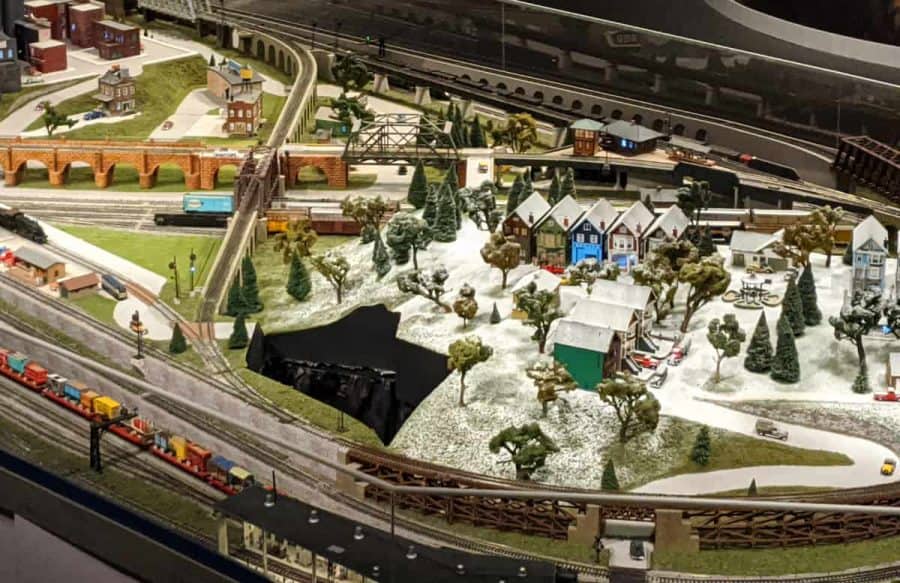 The trains and tracks have been lovingly cleaned, inspected, and repaired over the years and now benefit from a permanent home at Union Terminal (where they no longer have to be taken apart for storage in the off season).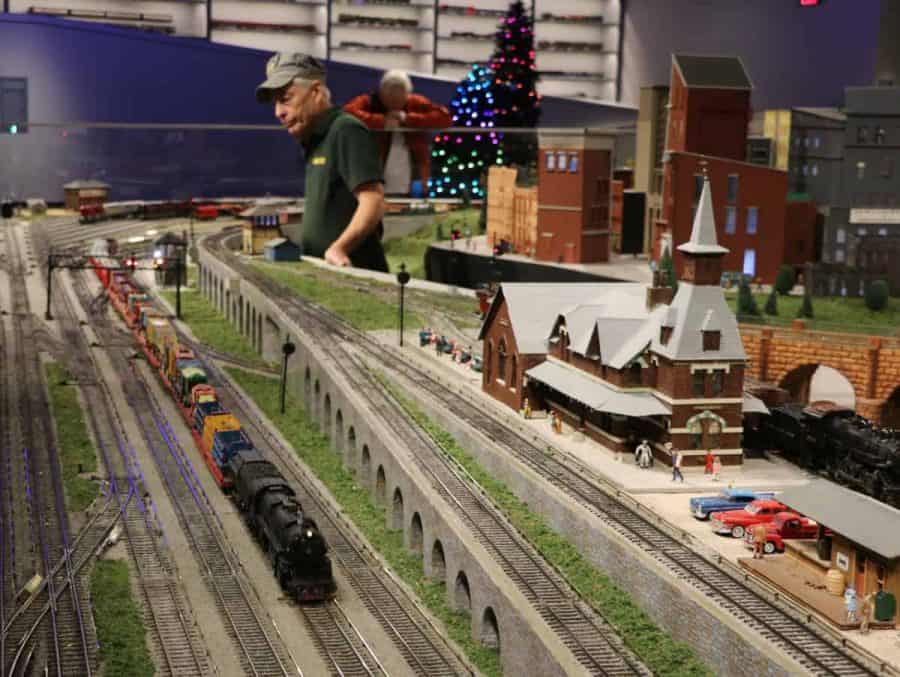 You might notice that the surroundings have been changed and updated; the set has been redesigned for the next generation. Custom cut Cincinnati and Northern Kentucky skylines have been assembled to create a scenic overview for the trains, complete with a Roebling Bridge connector.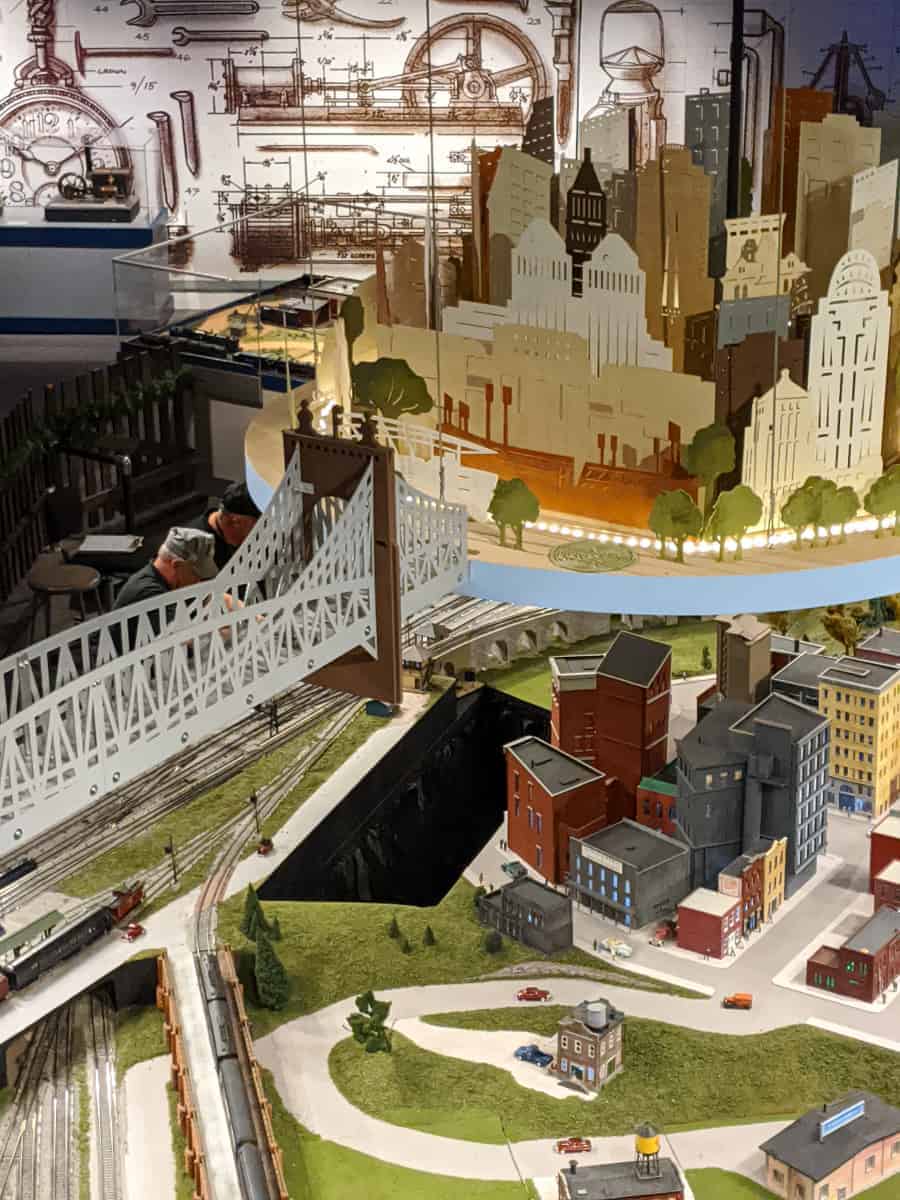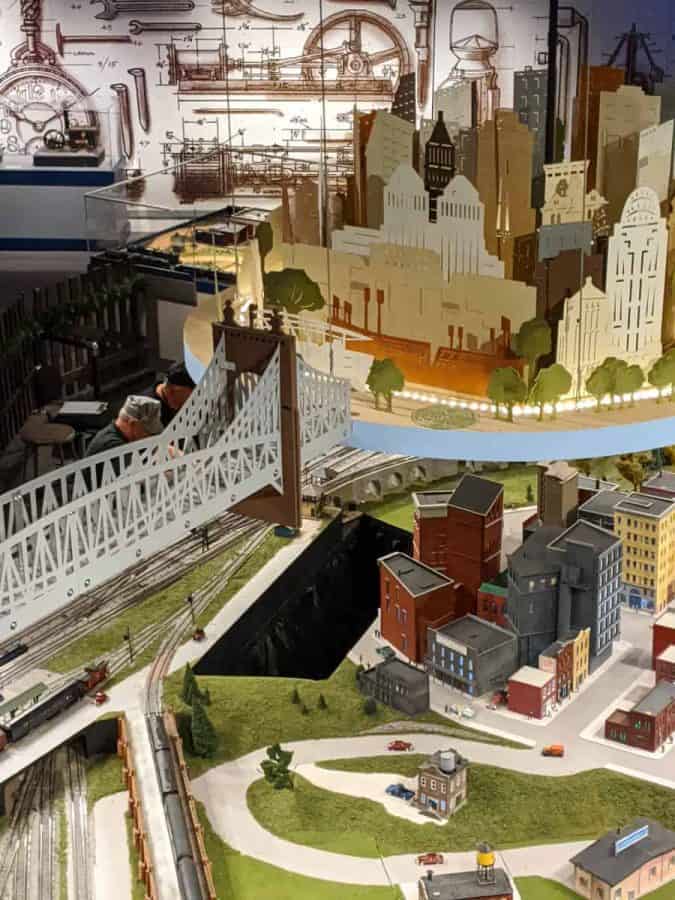 There's something for kids of all ages at Holiday Junction
In addition to the Duke Energy Trains, you'll get to enjoy Holiday Junction.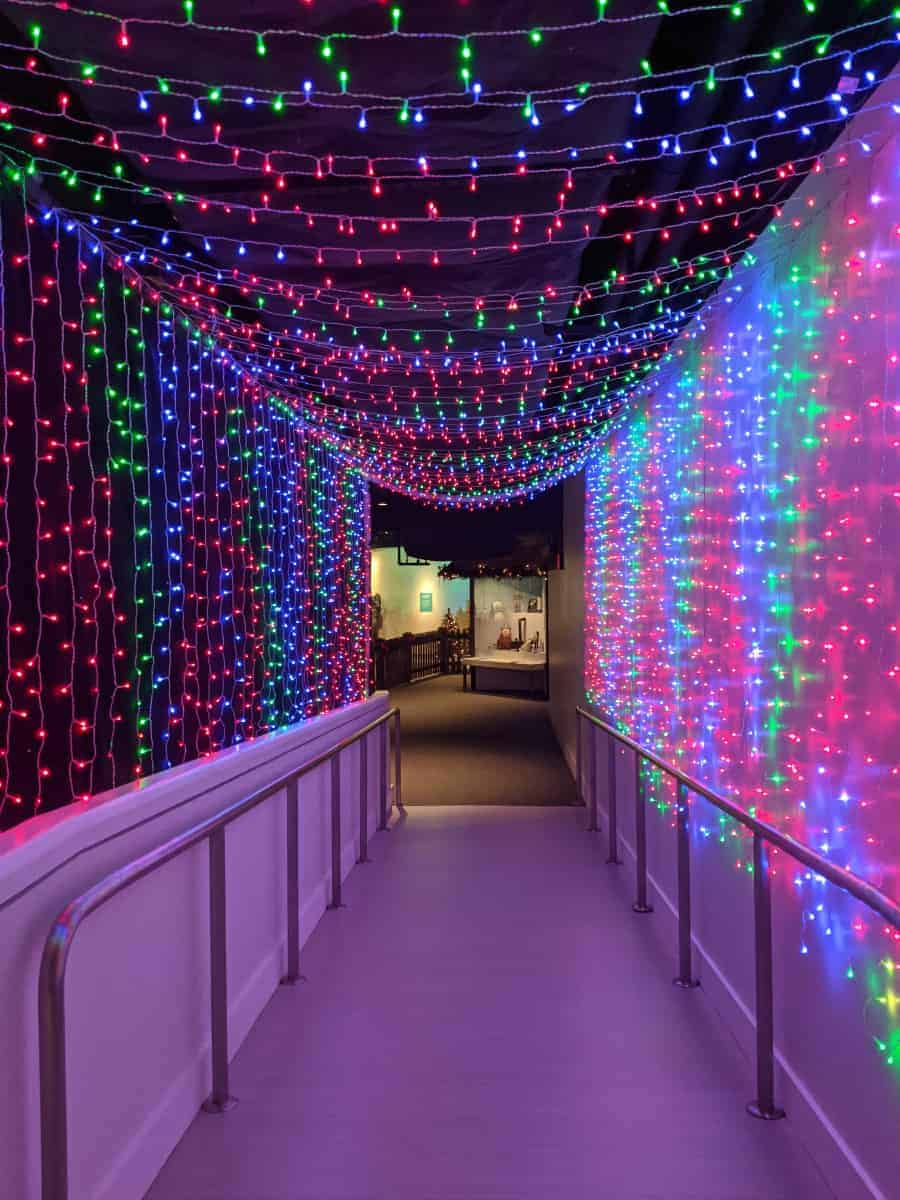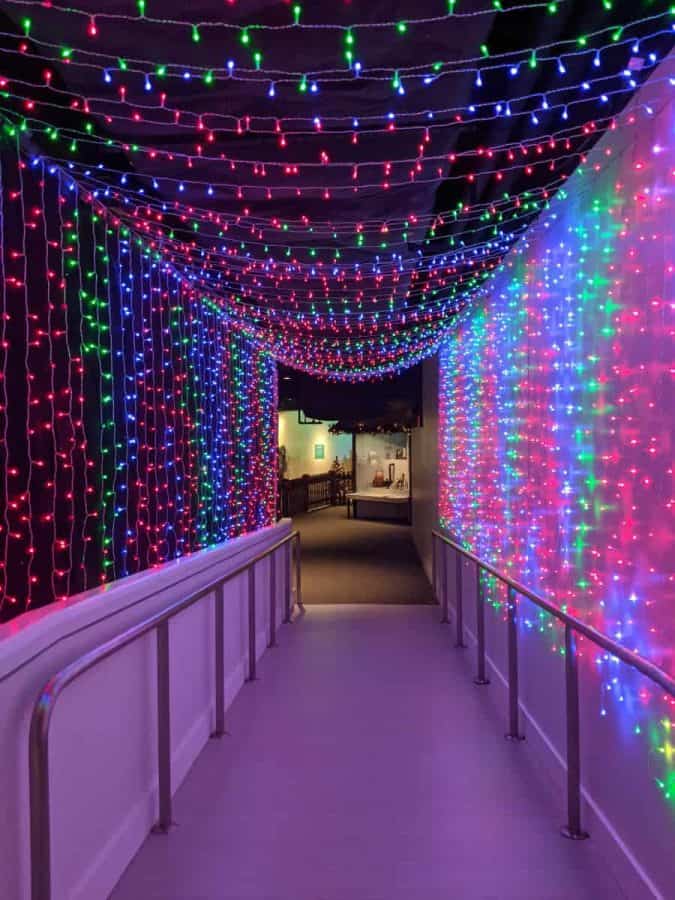 Holiday Junction includes a variety of train layouts, including Thomas the Train set amongst a snowy hillside. You'll find slow moving trains, fast moving trains, old trains, and newer trains. You'll even find a train the kids can climb aboard for a ride around the snowy mountains.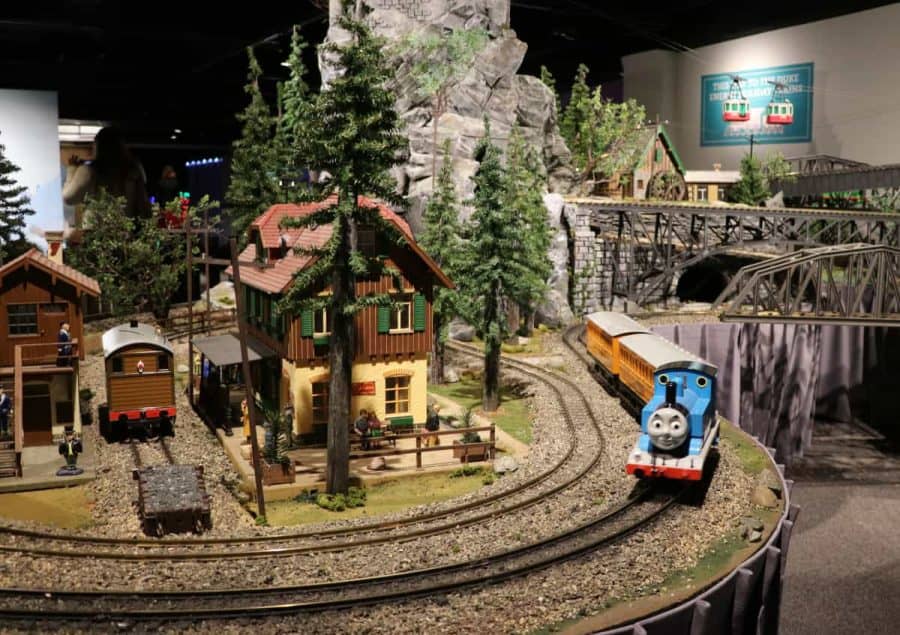 There are a number of "hands on" spots for the kids including a winter wonderland where you can build your own snowman and leave your footprints in the snow.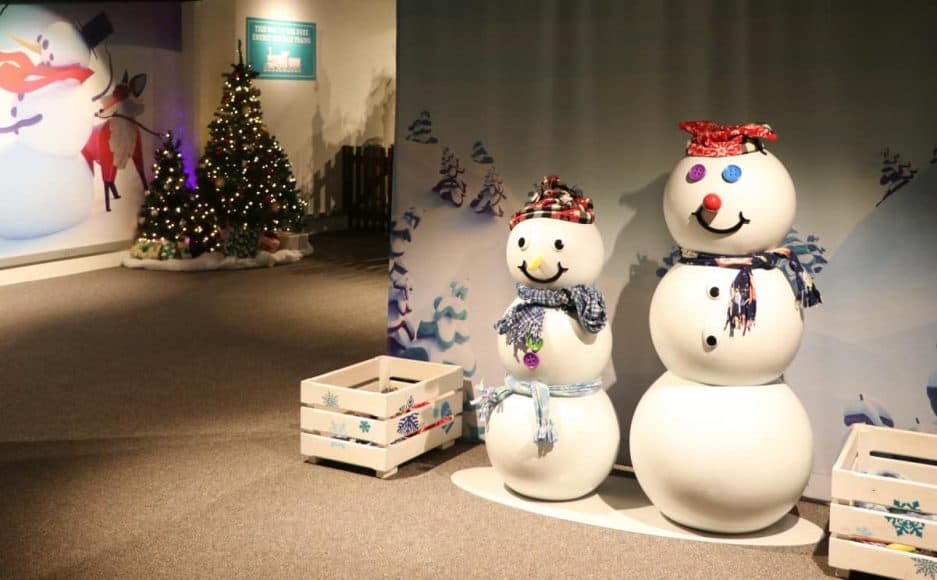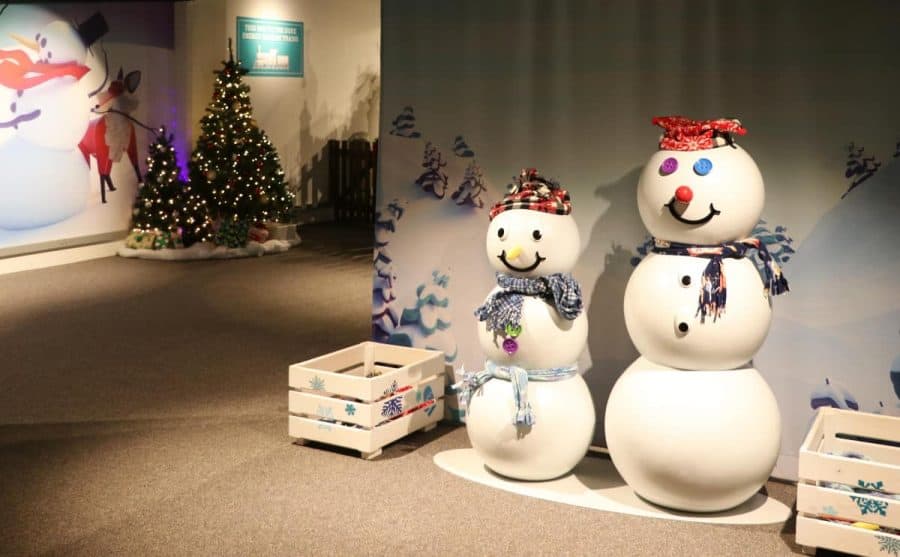 Don't Miss the Lionel Christmas Trains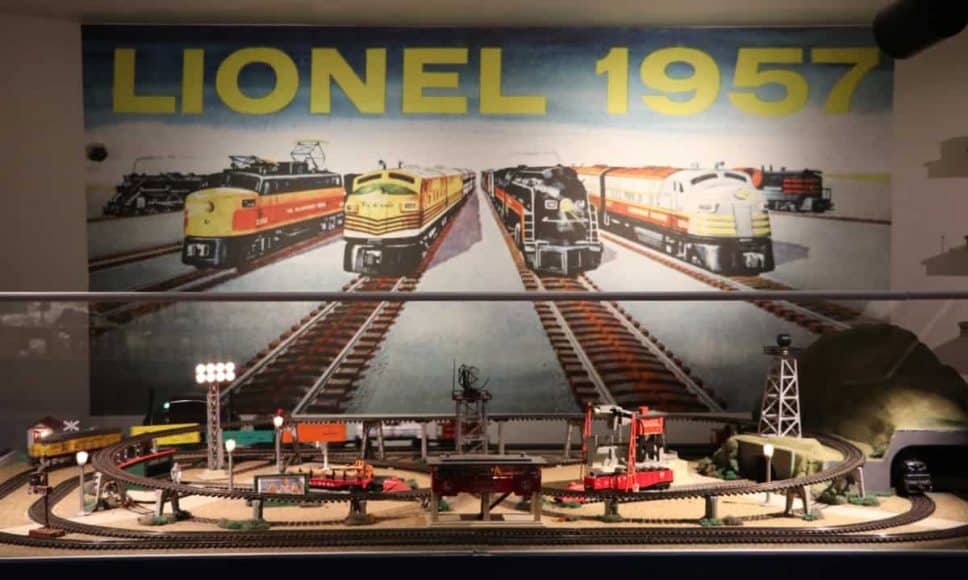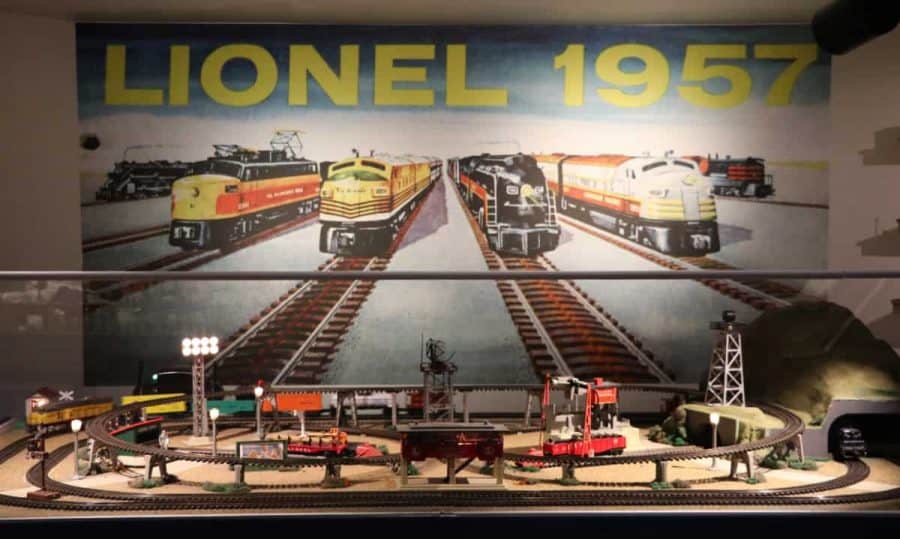 In addition to the Duke Energy Trains, Holiday Junction has a number of great train layouts including a pre-World War II Lionel layout (see it in the video) and a Lionel Super O layout from the 1950s (above).
All aboard the LEGO® Christmas Train!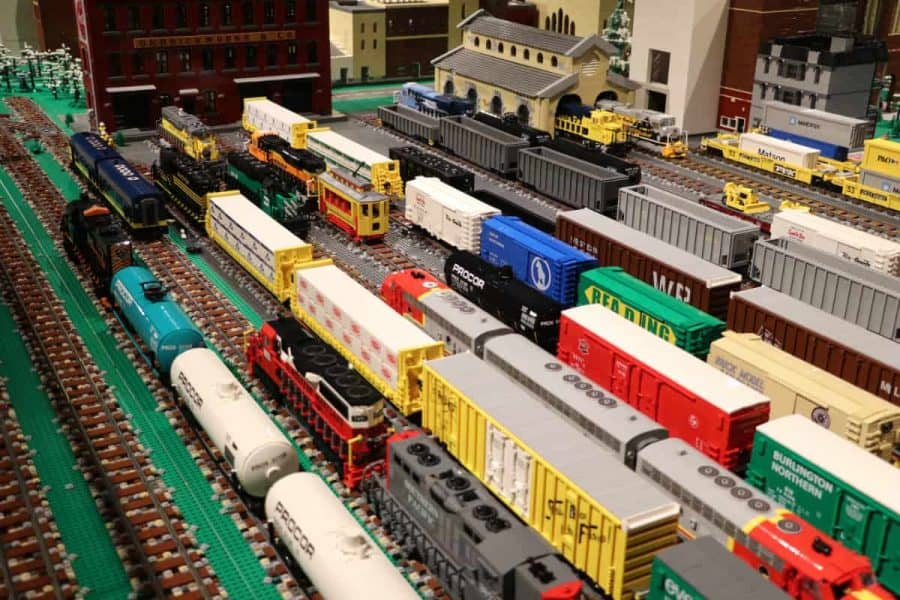 In addition to the Cincinnati Museum Center trains and the Duke Energy Trains, you can admire and watch the LEGO® trains too! There's an entire room full of LEGO® creations including a multi-block city with surrounding trains and track. See if you can find Union Terminal, Music Hall and the Roebling Bridge recreated with LEGO® bricks!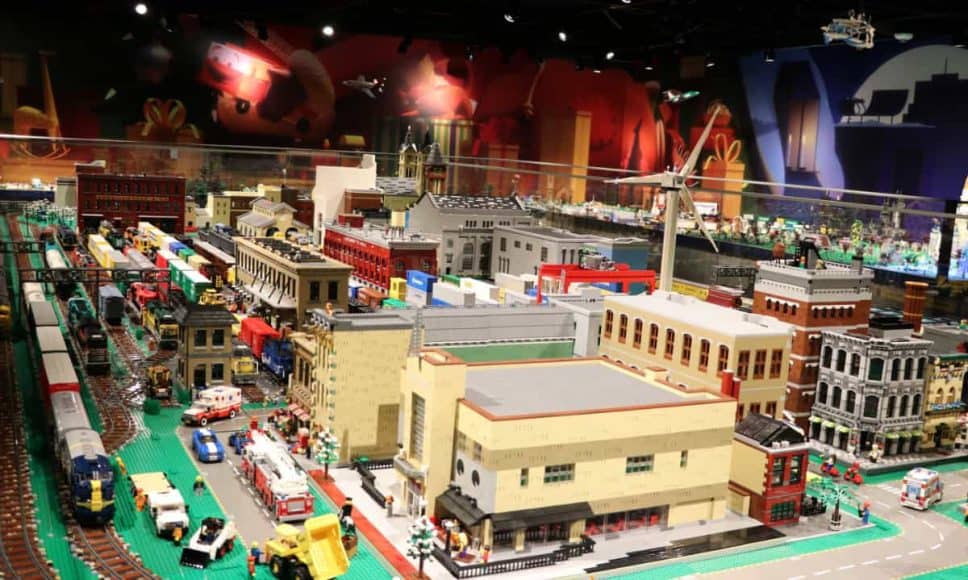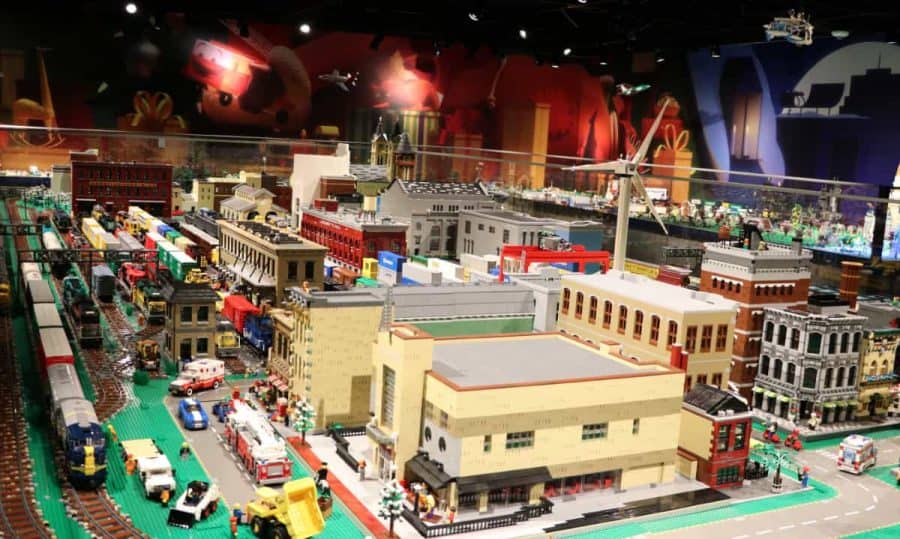 In the LEGO® train section you'll also find a spot for kids to construct with bricks. They have a few tables and a large area with tons of LEGO® bricks right on the floor, providing the opportunity for some serious building adventure.
Santa at Holiday Junction
Santa makes his grand arrival to Cincinnati Museum Center on Friday, November 23. Santa will make an airborne arrival that day!
Tower A Reopens
Tower A will also reopen this holiday season, providing guests with a great view of the active Union Terminal rail yard. The original control tower of the station, Tower A will be open from 12-4 pm., Friday through Sunday during the holiday season.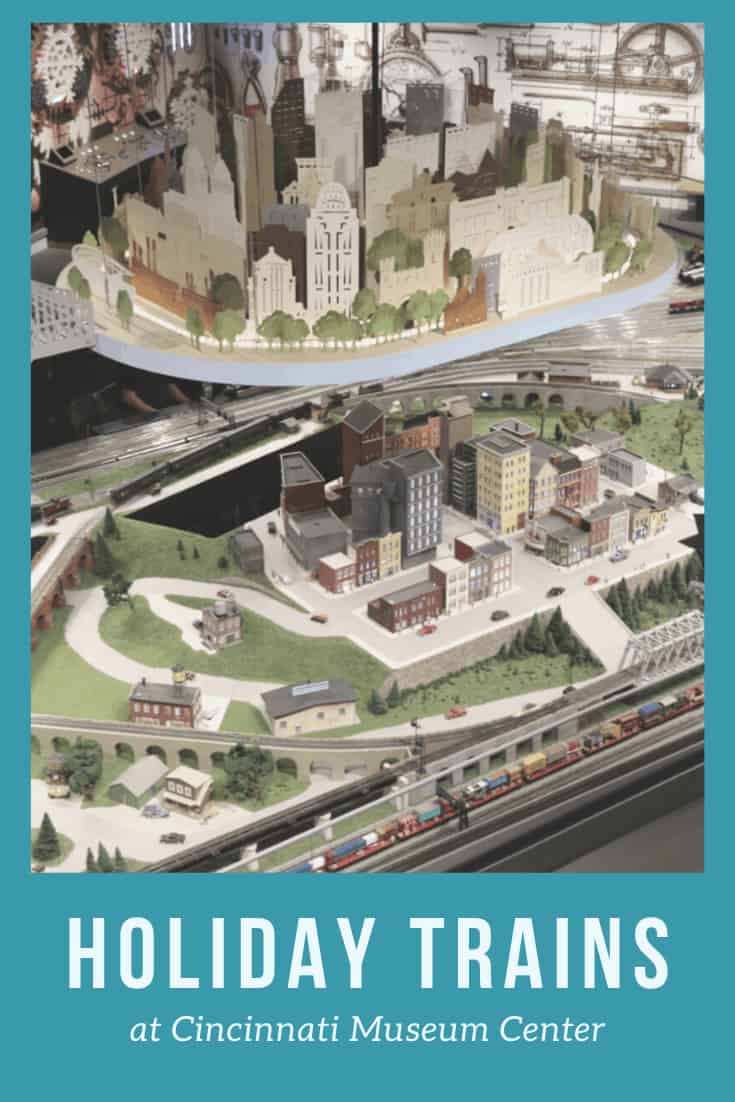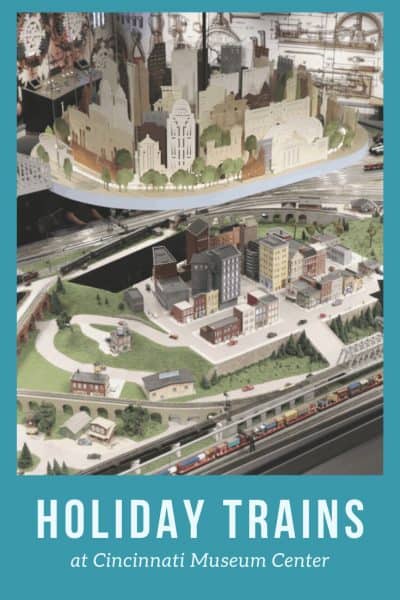 Remember this post when you PIN it to Pinterest!
Holiday Junction featuring the Duke Energy Holiday Trains is at Cincinnati Museum Center – November 8, 2019 through January 5, 2020.