It's Day 317 of "365 Things to do in Cincinnati" and today went to "Tunes and Blooms" at The Cincinnati Zoo.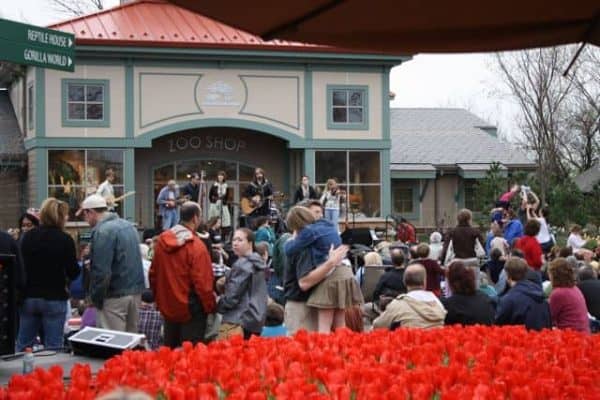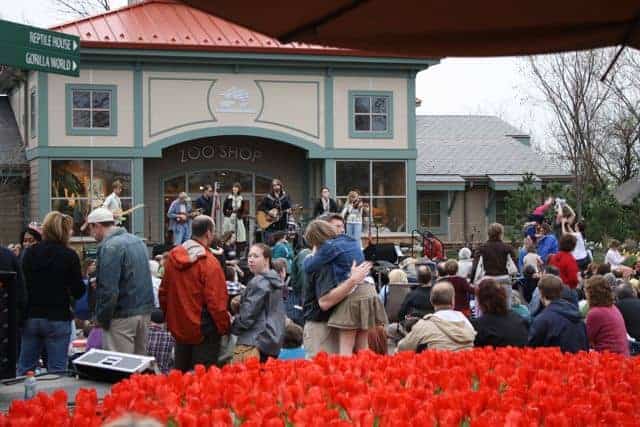 The Cincinnati Zoo will host their "Tunes and Blooms" event every Thursday night in April.  Each week features live bands set amongst the incredibly gorgeous spring blossoms at the Zoo.  Tunes and Blooms is the perfect way to enjoy an evening out, admiring their gorgeous spring flowers and listening to some great local bands.
The local bands at Tunes and Blooms vary each week but they always "rock the house".  Tunes and Blooms did not disappoint today, drawing quite a crowd tonight.  It was a great mix of people – young families, singles, married folks, etc.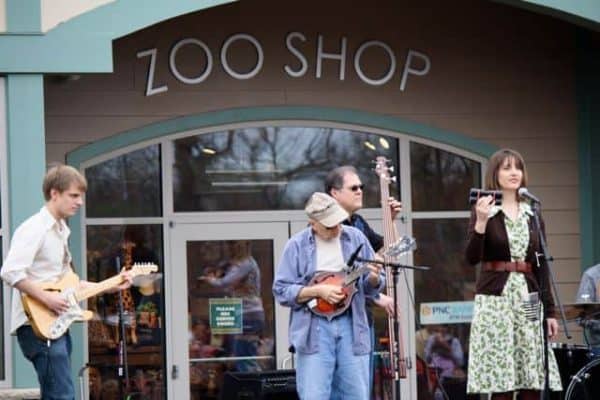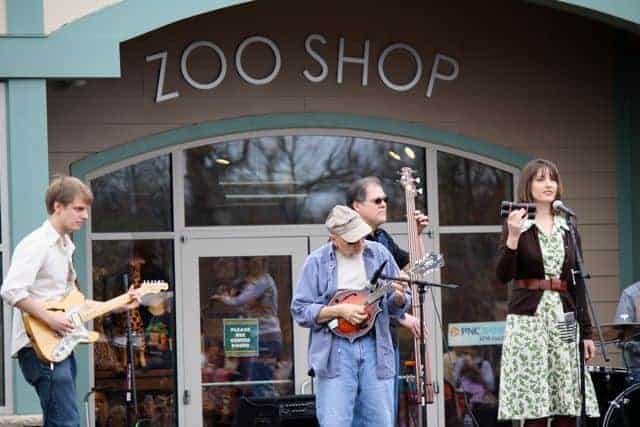 The flowers and flowering trees are just spectacular (check out our 2014 Zoo Blooms post for some pics of the Zoo in full bloom).  The zoo was serving food and drinks tonight and you can also bring in our own packed meal if you'd like to.  I'd encourage you to bring a chair too if you're going to stay for the evening.
Admission to the Cincinnati Zoo after 5pm is free every Thursday in April for Tunes and Blooms.  Parking is $10 (edited in 2016).  This event allows you access to the bands and the gardens but it does not allow full access to the Zoo.  We were able to see the elephants inside the Elephant House  as well as the new baby giraffe (behind glass) and Swan Lake.
Tunes and Blooms is at the Cincinnati Zoo, located at 3400 Vine Street
You can visit the Zoo's site for the complete Tunes and Blooms schedule