It's week nine on our quest to visit and write about a Cincinnati brewery each week in 2019. I'm hoping that we'll be able to cover just about every one by year's end!

Want to really explore more Cincinnati brewery info? Find our Ultimate Cincinnati Breweries List here.
Breweries in Cincinnati Series Week #9: Visit to 16 Lots Brewing Company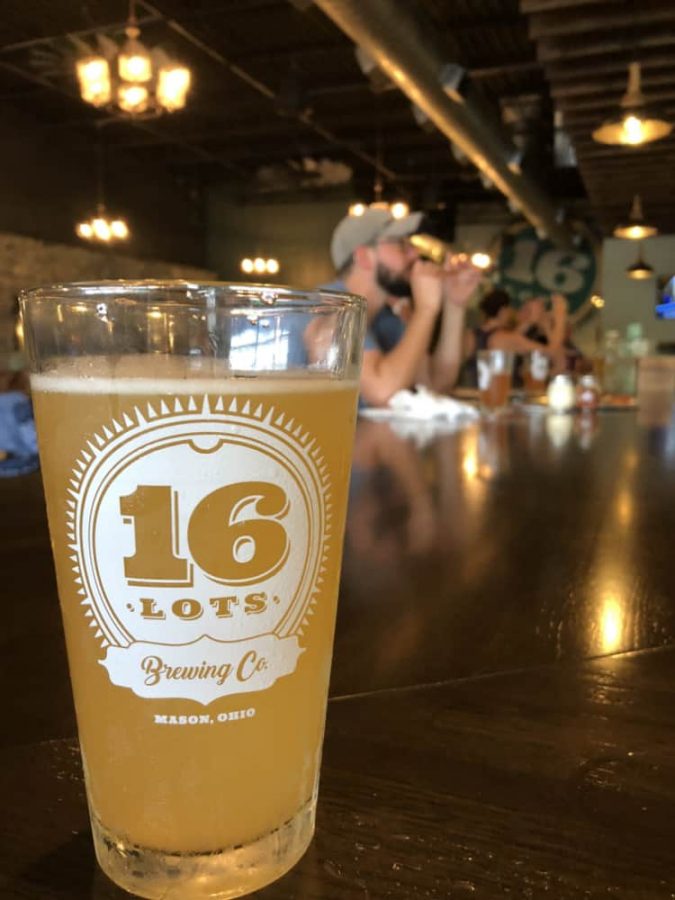 Way back in the 1800's, 16 lots were purchased by Revolutionary War officer Major William Mason. These 16 lots on the Muddy Creek in Southwest Ohio would later become the City of Mason … and the namesake of Mason's first craft brewery.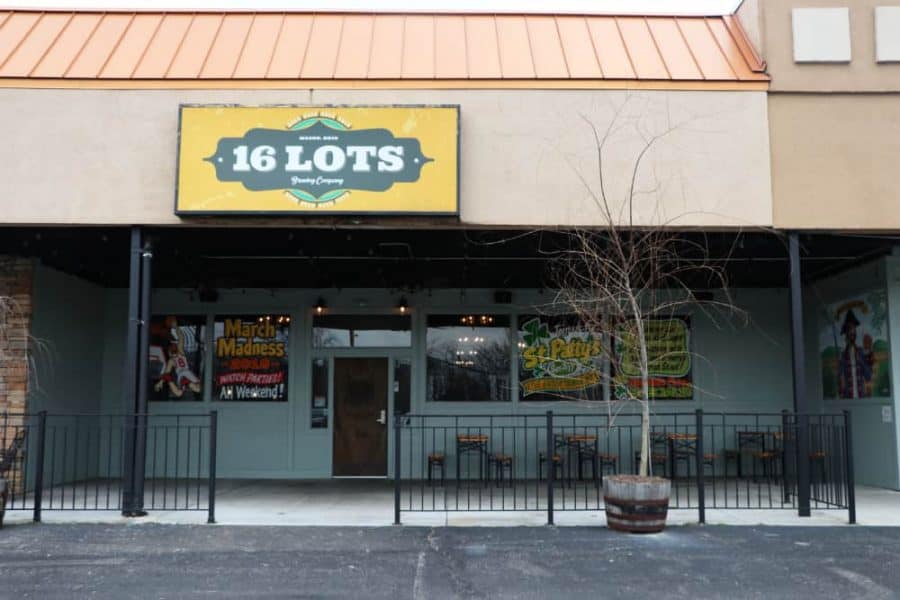 The brewing company is nestled in a strip mall but don't let that stop you from stopping in. Walk through the doors and you'll find a great space.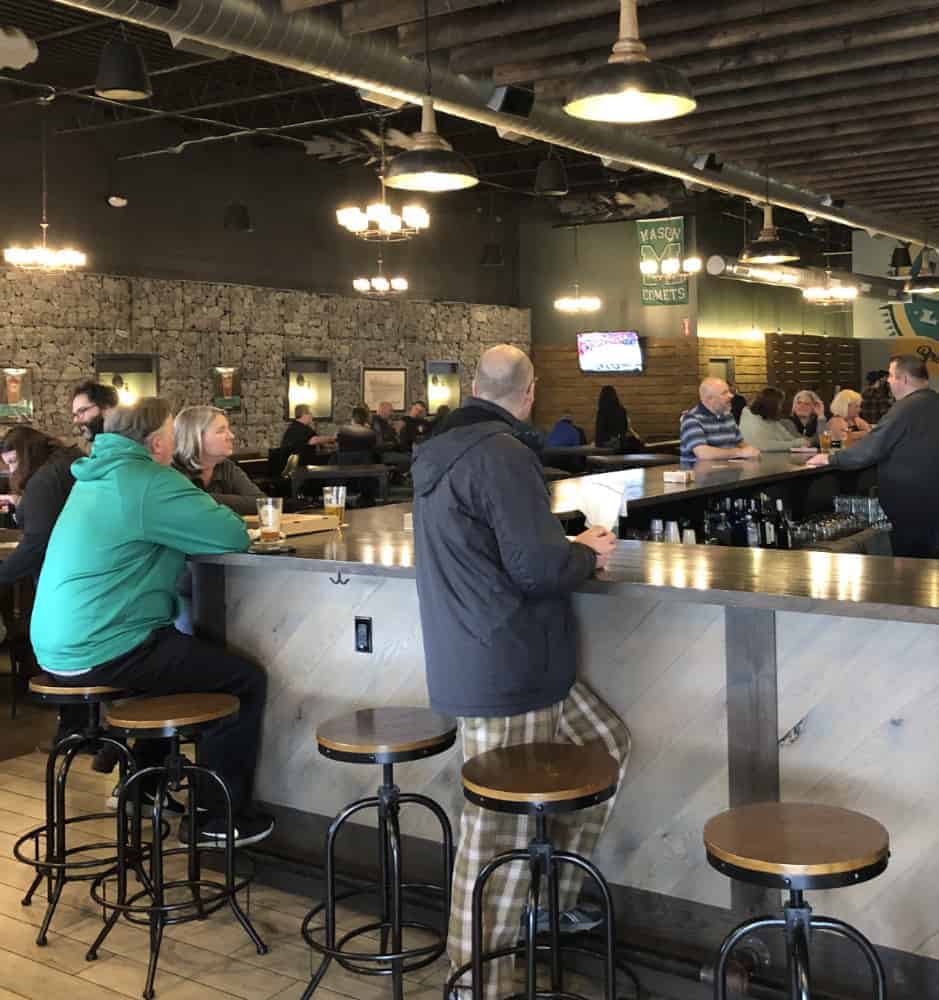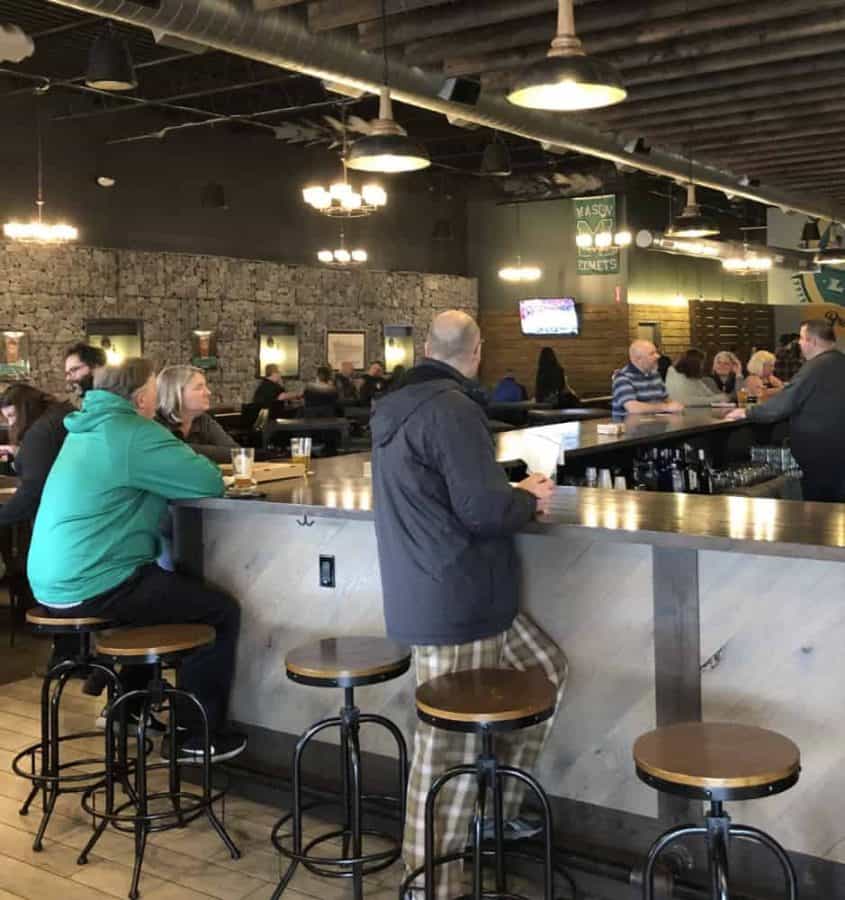 They have a long L-shaped bar with lots of seating. And tables galore!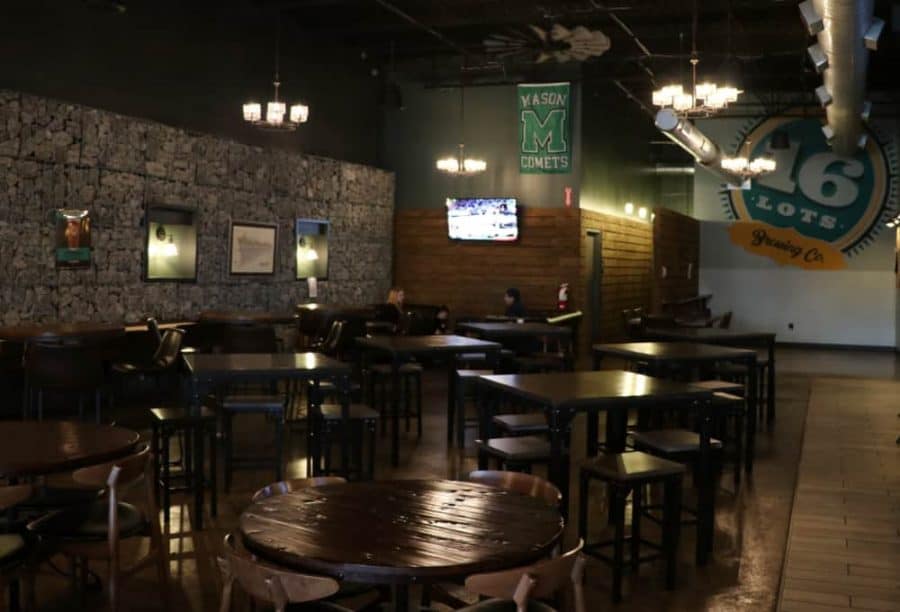 They have darts in the back, some sofa seating with nearby board games, and shuffleboard.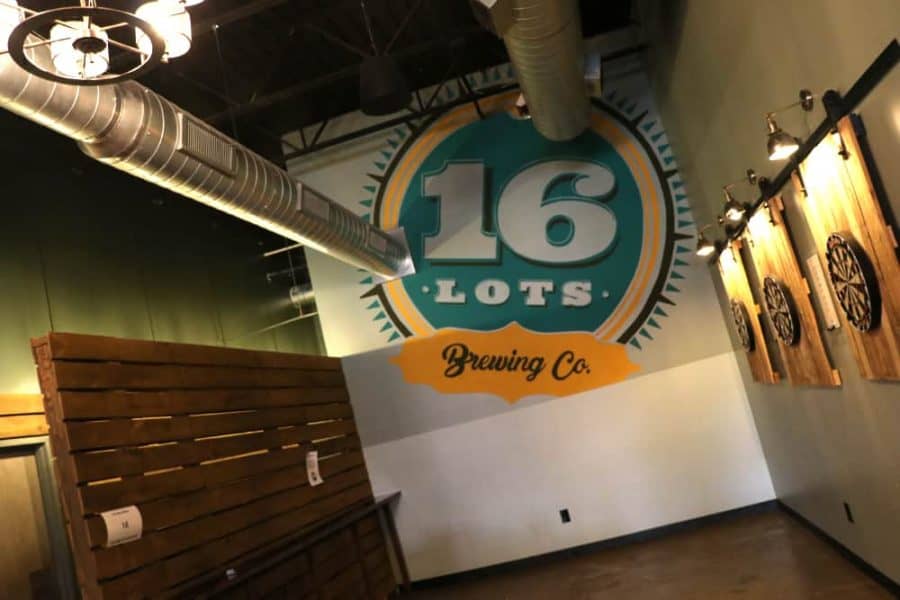 Inquiring Cincinnati Craft Beer Lovers Want to Know…
When can I go? They are open six days a week – closed Mondays.
Do they fill growlers? Yes, they do.
Do they serve any other alcohol? Yes, they serve ciders, wine, and spirits. For the wee ones, they serve draft root beer. Mad Monks Pizza serves soft drinks.
Where do I park? There is a large parking lot in front of the brewery. According to the website, there is also parking at First Baptist Church Mason.
Do they have food? Yes, Mad Monks (in house) serves pizza and salad.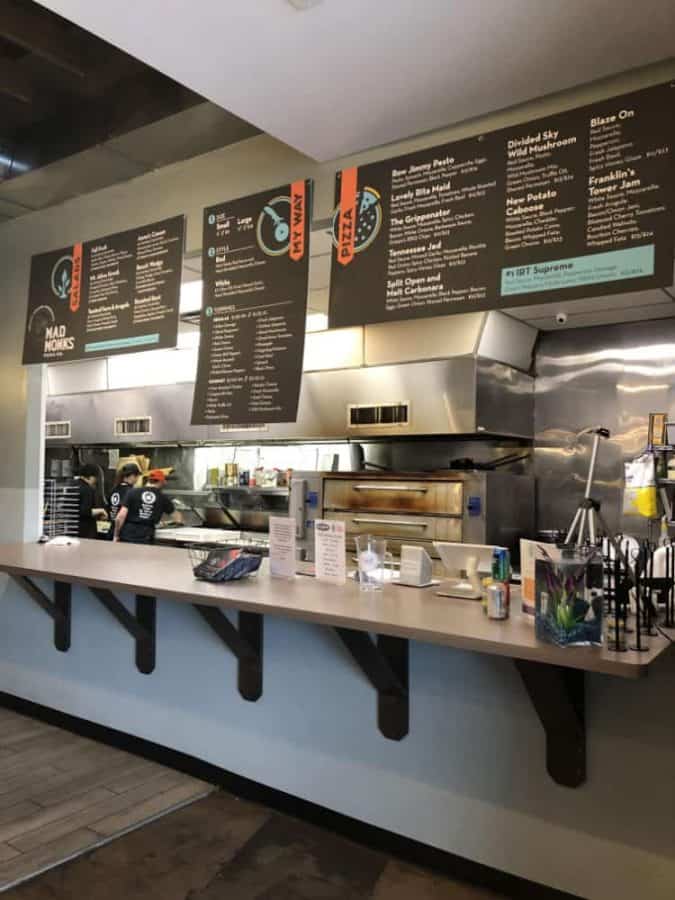 How big is the taproom? Can we hold an event or a party there? The taproom is of medium size (2,000 sq. ft.). Per the website: "This unique setting can accommodate up to 190 people but is great for a gathering of any size. Mad Monks Pizza – inside our tap room – provides a customizable menu for your guests. We also have A/V equipment available upon request and a large outdoor patio. There is no reservation or usage fee for our event space."
Do they offer brewery tours? No
Is there any outdoor seating? Yes, there are several tables in front of the taproom.
Is the taproom kid friendly? This is a family friendly brewery. 16 Lots has board games, shuffleboard, and darts.
Is 16 Lost Brewery pet friendly? Pets are welcome at the tables outside.
16 Lots Brewing Company can be found at:
753 Reading Rd, Mason Oh 45040