It's Day 146 of "365 Things to do in Cincinnati" and today I went to visit the home of Harriet Beecher Stowe in Walnut Hills.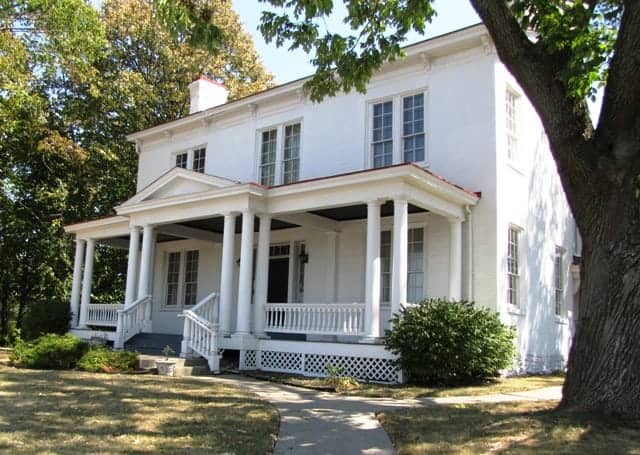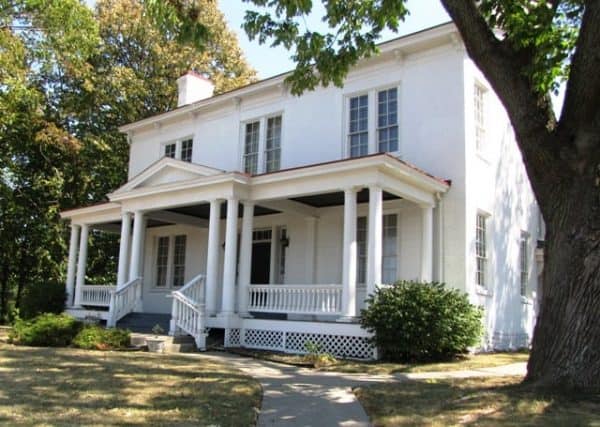 Sitting right on the corner of Gilbert and Martin Luther King Blvd., it's hard to imagine that this home was once the rural home of Harriet Beecher Stowe and her family. Even with its large parklike area off to the side, the house is now an island in a very developed area that sees lots of traffic and bustle.
This house was the home of Harriet Beecher Stowe, author of Uncle Tom's Cabin. Harriet moved here with her father and his large family in 1832. Harriet's father, Lyman Beecher, was a Reverend and was brought to Cincinnati to become the President of Lane Seminary. Reverend Beecher was "recruited" because he had a very strong reputation and was very well known. He was brought in to anchor the Lane Seminary in hopes that his name would draw people to the Seminary in this little frontier town called Cincinnati.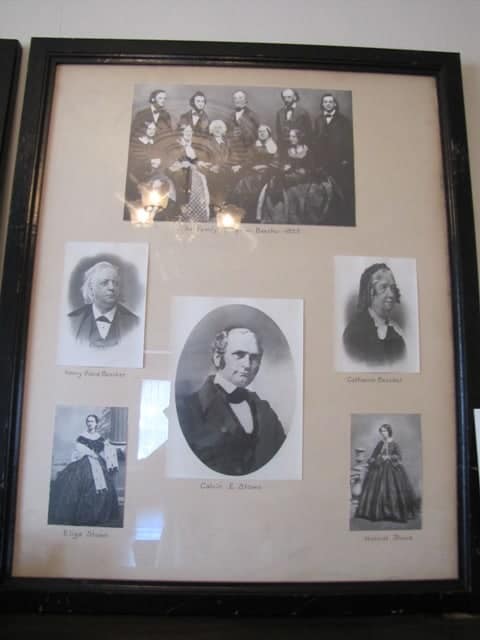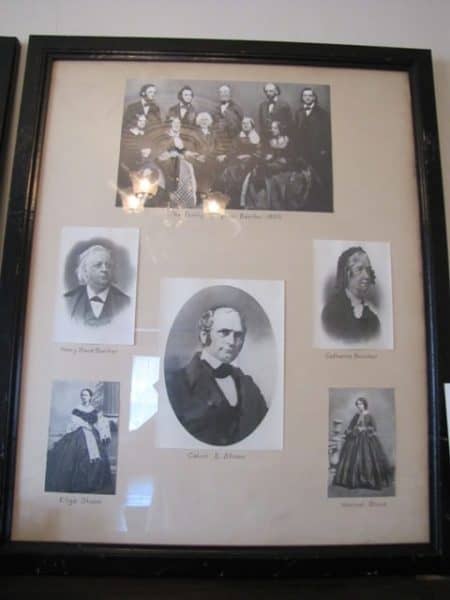 Lane Seminary was a Presbyterian college and religious seminary in the 1830's and 1840's. It would become the first college and seminary to admit a black student, James Bradley, who was a former slave. Lane Seminary students (and some faculty) were known to support abolition. The 1834 Lane Seminary debates encompassed 18 days in which Lane students attempted to convince others to support abolition.
Harriet Beecher Stowe drew upon those experiences in Cincinnati and used that knowledge to pen Uncle Tom's Cabin. It first appeared in 1851 in a magazine and was published as a book in 1852. The book would become a best seller. Today the book has sold more than a million copies and has been translated into 70 languages.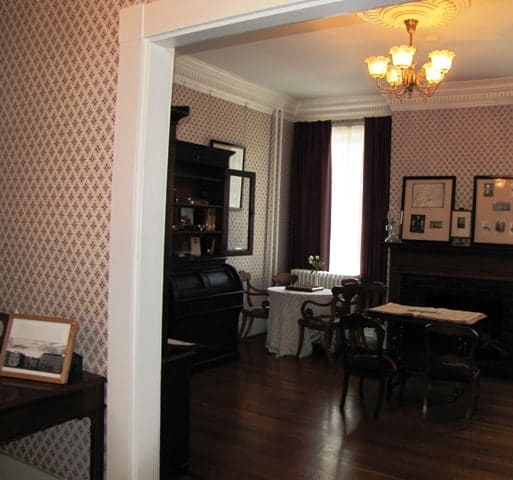 Harriet Beecher Stowe spent nearly 20 years in Cincinnati, many of those years being in this house. Harriet married Lane professor Calvin Stowe in 1836 and moved nearby. While Calvin Stowe traveled, Harriet moved back home to this house. This is where her first two children were born. Stowe would later move to Maine with her husband and family.
Unfortunately, the story of the house since being owned by Lane Seminary is a bit unknown. Renovations were made over the years and the house was added on to. The front porch was a later addition as was the section in the back corner, as seen in the picture below.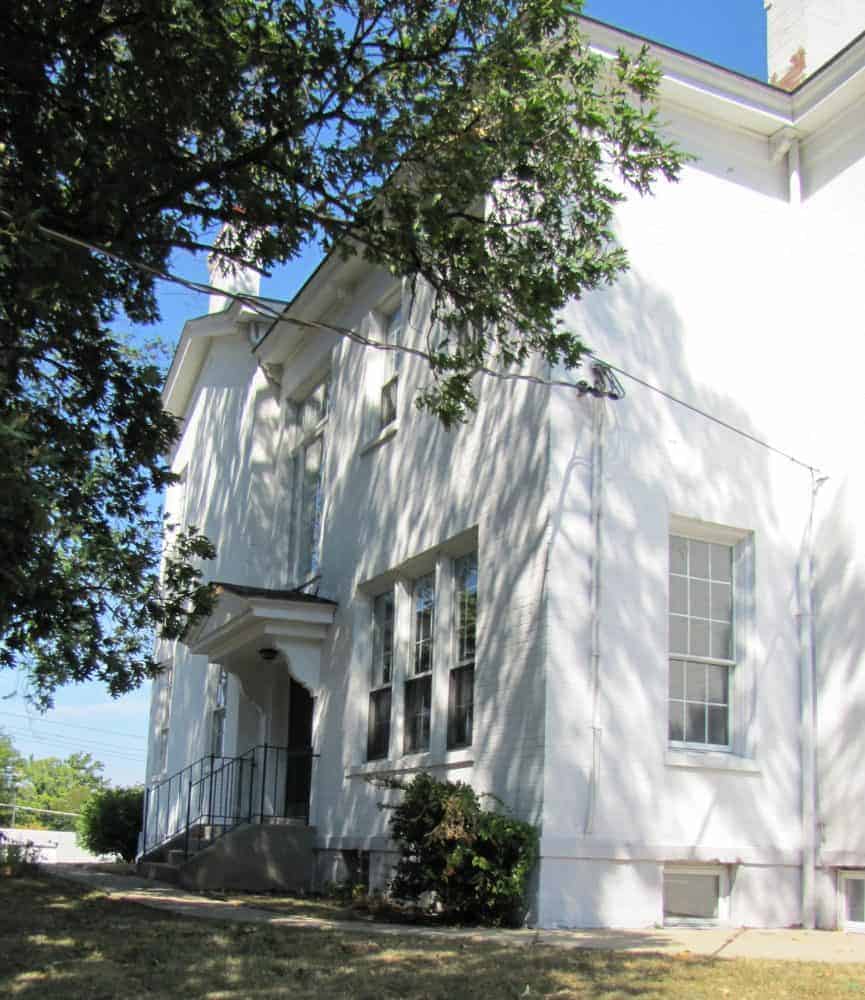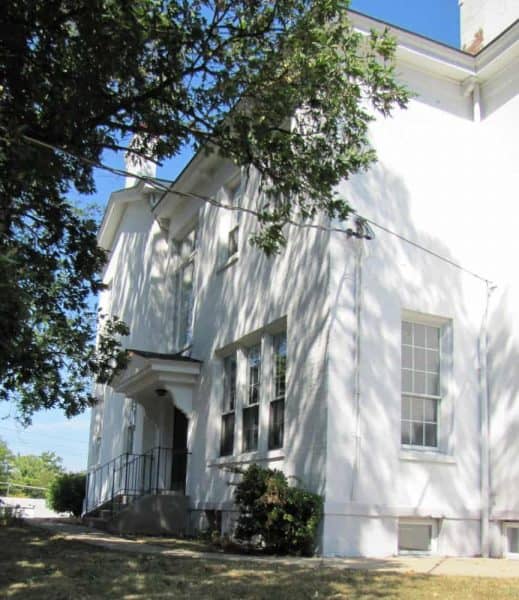 The section seen above is thought to have originally been a porch area. The original home study and parlor are still intact as part of what was an L-shaped, five bedroom, two story home.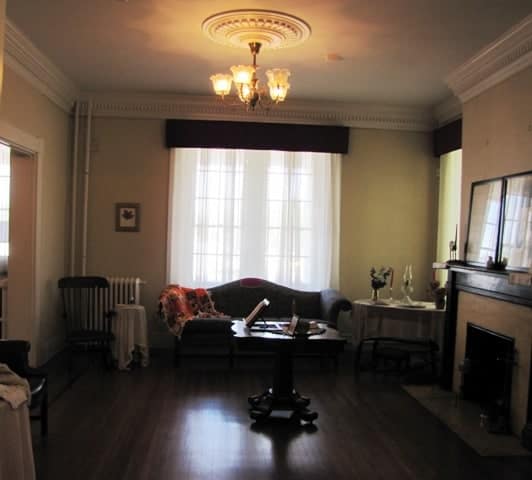 The home is open for tours (during specific hours – see site for details) and there's a parking lot in the back if you'd like to avoid parking on the street.