Today is Day 137 of "365 Things to do in Cincinnati" and today we went to the beautiful Eden Park.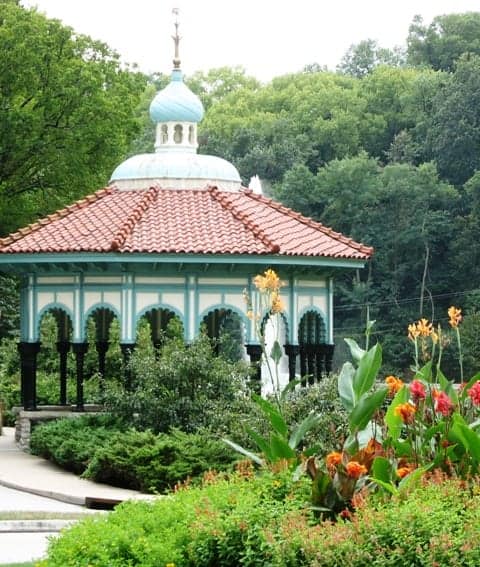 Spanning 186 acres close to downtown, this is probably the most popular of the City of Cincinnati Park Systems parks. Cincinnati's Krohn Conservatory, the Cincinnati Art Museum and Playhouse in the Park can all be found at Eden Park.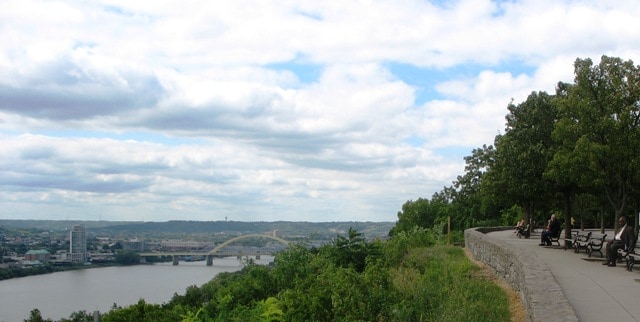 Nicholas Longworth, who once owned a large portion of the land that is now Eden Park, coined the park's name – calling it "the Garden of Eden". Eden Park "got its start" back in 1859.
Today, Eden Park is still quite a beauty. With its Twin Lakes above and Mirror Lake below, the Park offers incredible Ohio River views, walking trails, gorgeous plantings and more.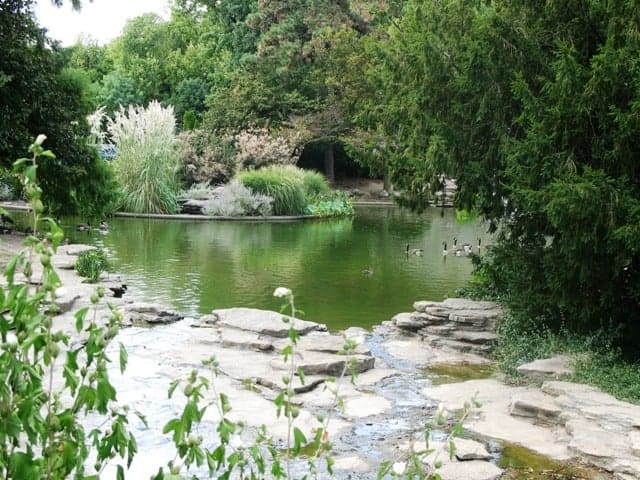 Eden Park has a number of picnic tables for your use as well as a playground area. There are a number of benches throughout the park too. I found myself wishing I'd brought a book as it was so incredibly peaceful – a great place to sit back and relax.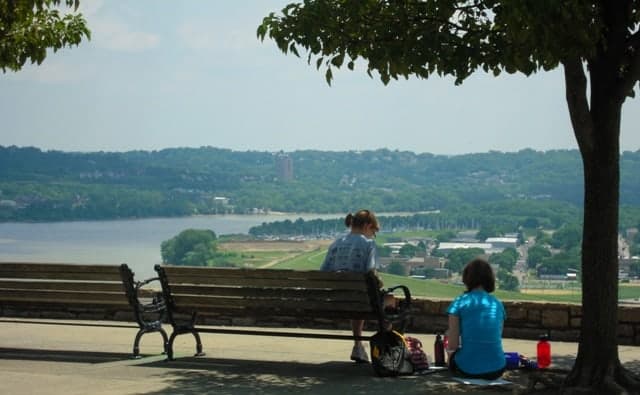 The park has three lakes – Twin Lakes (seen in the picture above with the rocks) and Mirror Lake. Mirror Lake is the one that has the very familiar Eden Park Gazebo next to it. Mirror Lake has a 1/3 paved walking track around the lake and a huge fountain in the middle.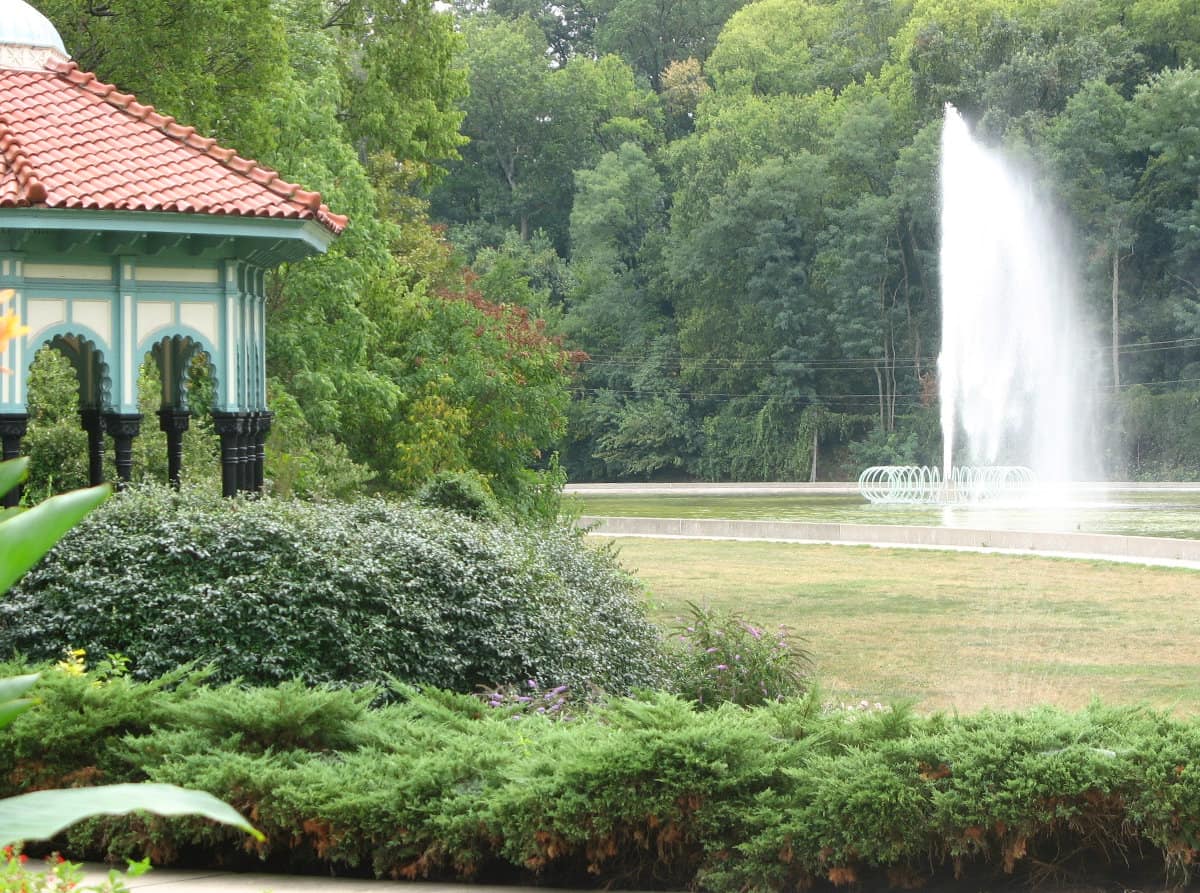 We took a helicopter tour of the city and got to see the Krohn Conservatory and Mirror Lake from above – too cool!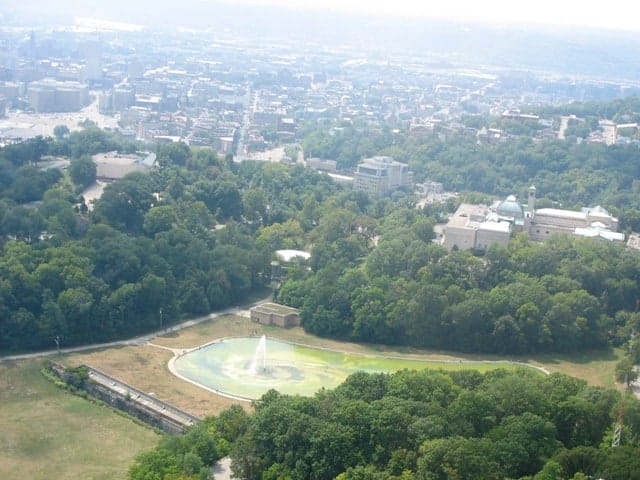 There is no admission to get into Eden Park. Parking lots are available all over the park.
Eden Park is located at 1501 Eden Park Drive