It's Day 240 of "365 Things to do in Cincinnati" and today I went out to Market Wines for a wine tasting.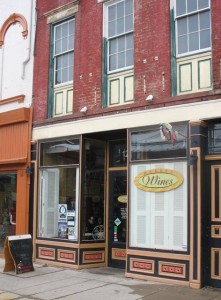 Market Wines is a full service wine shop located at Findlay Market.  The shop stocks 500 wines plus all kinds of wine accessories, glasses and they .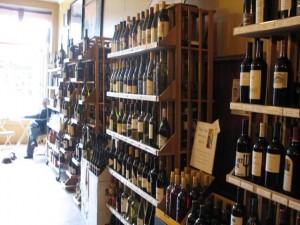 This was my first visit to Market Wines.  I met up with some girlfriends there for their weekly wine tastings.  For just $5 we enjoyed four different wines.  Today's selection was a white from southern Italy followed by three different reds – a Pinot Noir, a Grenache/Merlot blend, and then a Cabernet Sauvignon.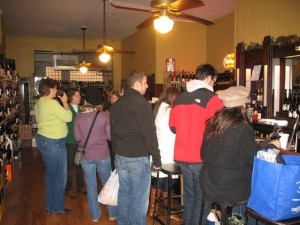 As you can see, they draw quite a crowd.  Market Wines has tastings every weekend and will also do a private tasting (call ahead for details).  I met some friends there and we just stood around and chatted while we enjoyed our vino.  The atmosphere was great as were the friends :).  The tasting was just $5 a person which we all thought was a great bargain.  They also have a cheese plate to snack on for just $5.
They have lots of wine to choose from and they also have a selection of unique beers.  I ended up taking home some "Angry Elf" beer for Christmas.  It's a honey and cherry ale.  Sounds like something fun to serve for Christmas, huh?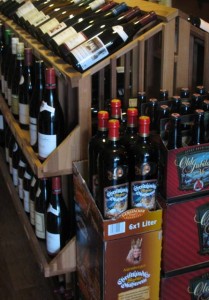 We had a great time and enjoyed our wine tasting.  I will definitely go back and highly recommend that you try them out too!
Market Wines is located at 128 West Elder St. in historic Findlay Market
Connect with Market Wines on Facebook