Today's trip took us north of town – actually way north of town.  We visited The Wine Loft at the Greene in Beavercreek.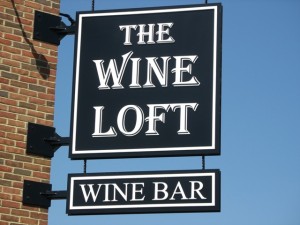 The Wine Loft is located in The Greene, which is an amazing open air mall just north of Cincinnati (well, just south of Dayton).  I hope you all will give me some latitude on this one… it's a great place and just 45 minutes north.  It's definitely worth the time to go up to the Greene.  In addition to the Wine Loft, they have lots of shopping, an outdoor public area where they show movies in the summer, and some fabulous places to eat.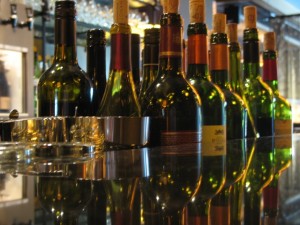 As you would expect, the Wine Loft has a huge selection of wines.  They also serve a nice selection of bottled beers as well as cocktails.  Their menu consists of heavy appetizers (which could really be a meal).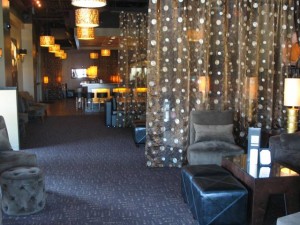 I spoke with our fantastic waitress, Jessica, who told me that they are known for the atmosphere and experience they provide.  As you can see from the picture above, the entire place is set up with really comfy couches and upholstered chairs rather than the traditional table and chair setup.  Sections are divided off with curtains to allow for an intimate feel.  They have a loft area that will accommodate a large group.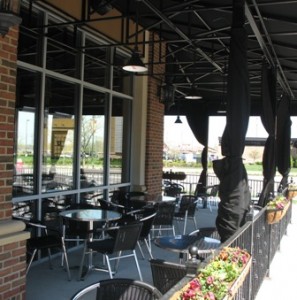 The Wine Loft also has a beautiful outdoor patio that is covered.  Can't you imagine sipping a nice glass of wine out here? The Wine Loft is at the Greene in Beavercreek, Ohio