It's Day 5 (Year 2) of "365 Things to do in Cincinnati" and today we're featuring the Washington Platform Saloon.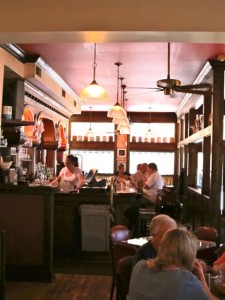 Washington Platform is an historic Cincinnati mainstay now known for its oysters, seafood, great American food, and Cajun flair.   The building in which The Washington Platform now stands is registered with the National Register of Historic Places having started off as the "Johan Armleder Wine and Lager Beer Saloon" way back in 1860.  The building has been a popular hangout for years as evidenced by this snippet on the building's history (taken from the Washington Platform's site):
The saloon was a lucrative business, supported by the heavy population of small industries and residences surrounding the Miami-Erie Canal. The canal linked Cincinnati to Lake Erie, and it's course ran the path of what is now Central Parkway. The influx of German immigrants to the area, in the 1850's and 1860's, helped to establish the enterprise as a favorite gathering place.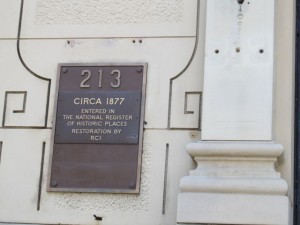 We stopped by the Washington Platform for lunch one Sunday.  We sat in the dining room but you can also sit at the bar.  My husband enjoyed a shrimp cocktail from the specials menu and a hearty bowl of soup.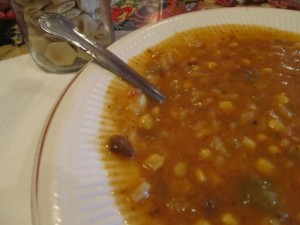 And I had the best sandwich I've had in a while – Roast Beef on a pretzel with au jus sauce.  It was huge, flavorful and way more than I could eat!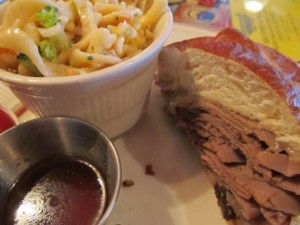 Washington Platform has numerous specials (see their menu here).  They often have live music in the restaurant.  They have numerous seafood festivals inhouse (I've heard the Oyster Festival is not to be missed). Washington Platform is in a great spot downtown (corner of Court and Elm).  You can almost always find a spot at a nearby meter and they're right next to one of my favorite downtown spots – Minges Candy.  Washington Platform is also within walking distance of The Lloyd Library and The Fire Museum too. Washington Platform is located at 1000 Elm Street downtown Connect with Washington Platform on Facebook