Welcome to our newest 365Cincinnati team member (and one of my favorite IG'ers), @rubyandfrances! Enjoy this piece about their tour of the Doscher's Candy Co.!
Yesterday we toured Newtown's cutest hidden gem, Doscher's Candy Co.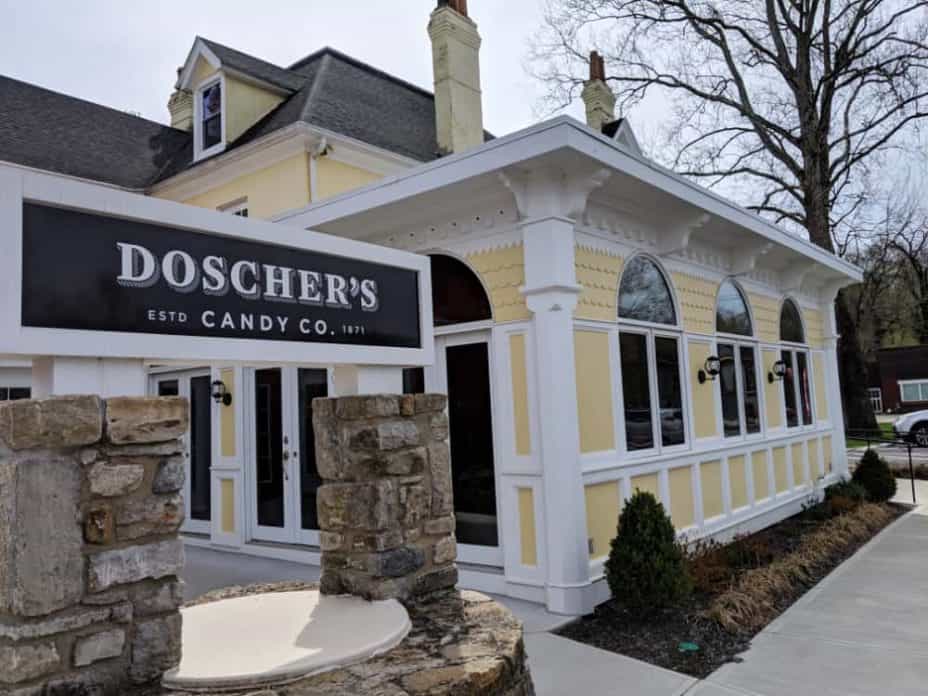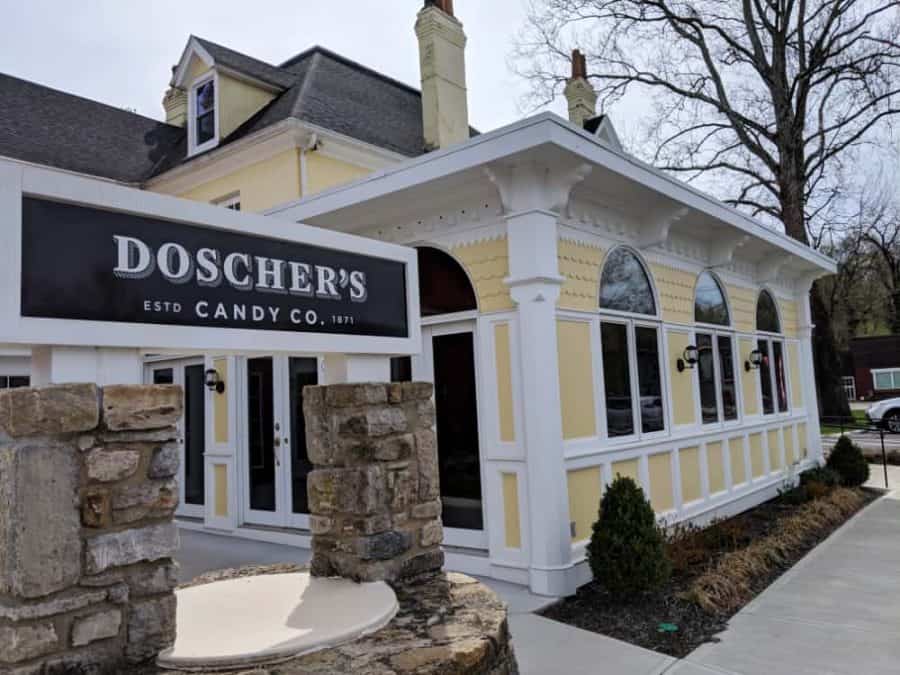 I grew up right around here and have seen this cute yellow house for ages (like circa 1835) – The McGill Homestead – but recently, and with a gorgeous red barn that we are simply obsessed with, it's become the new home to Doscher's historic Cincinnati Candy Company.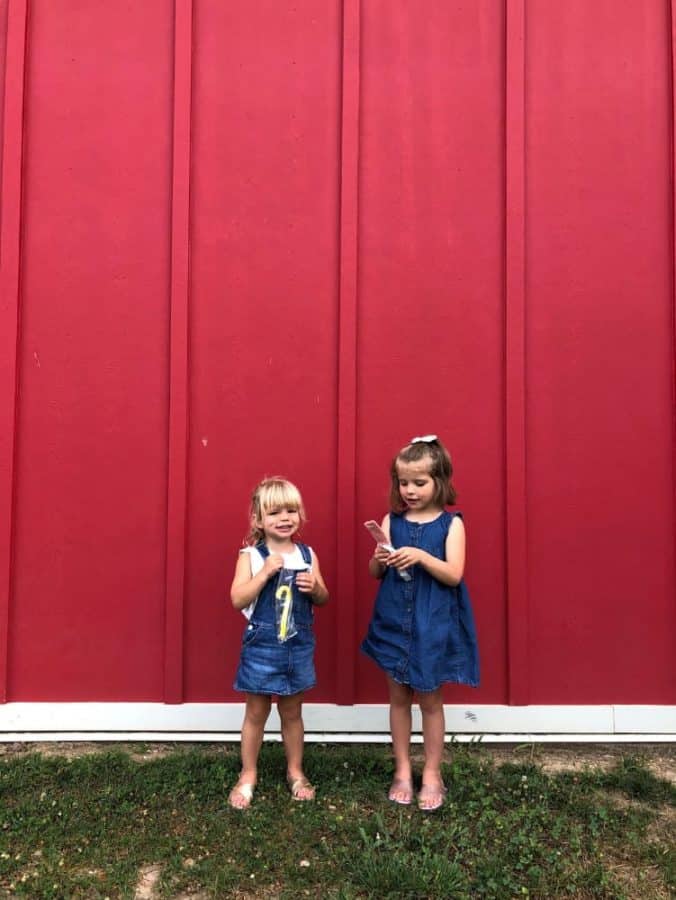 This family owned business makes everyone feel right at home from when you first step foot inside the house, now gift shop.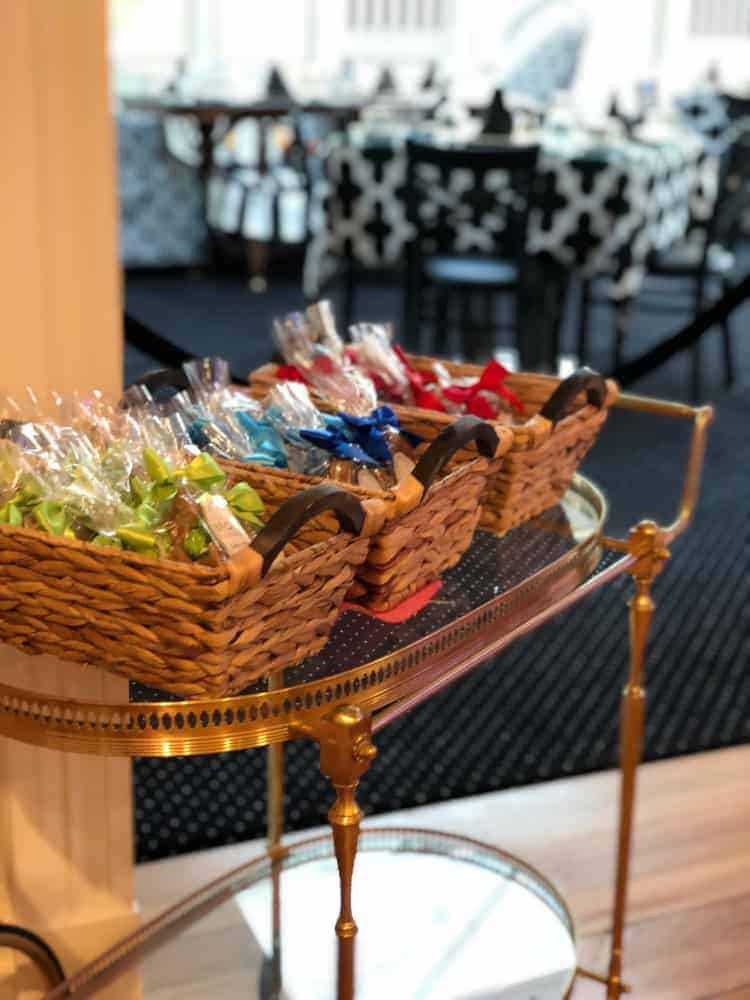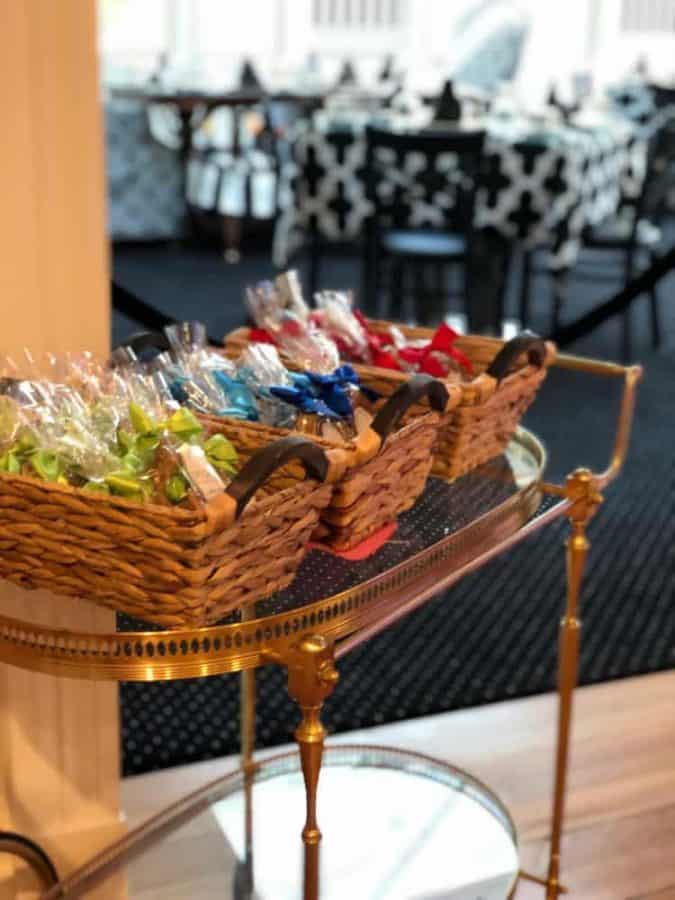 There's a tea room off to the side that my mom and friends have enjoyed (we'll leave that to the grownups).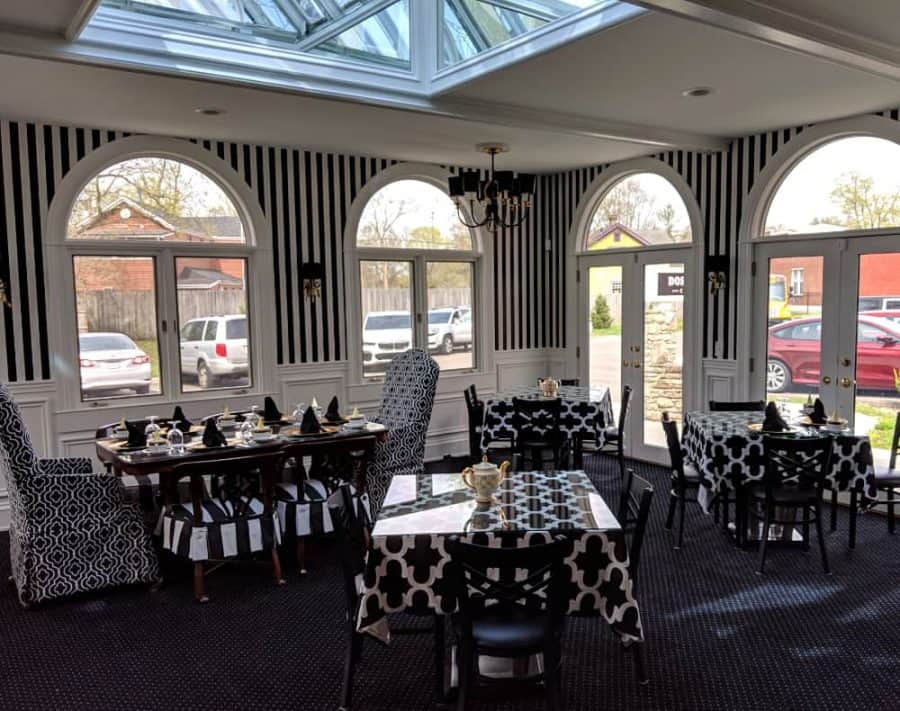 There are sweet samples and sweet decor everywhere you look and Ruby was literally gasping at all the "beautiful colored wreaths-es".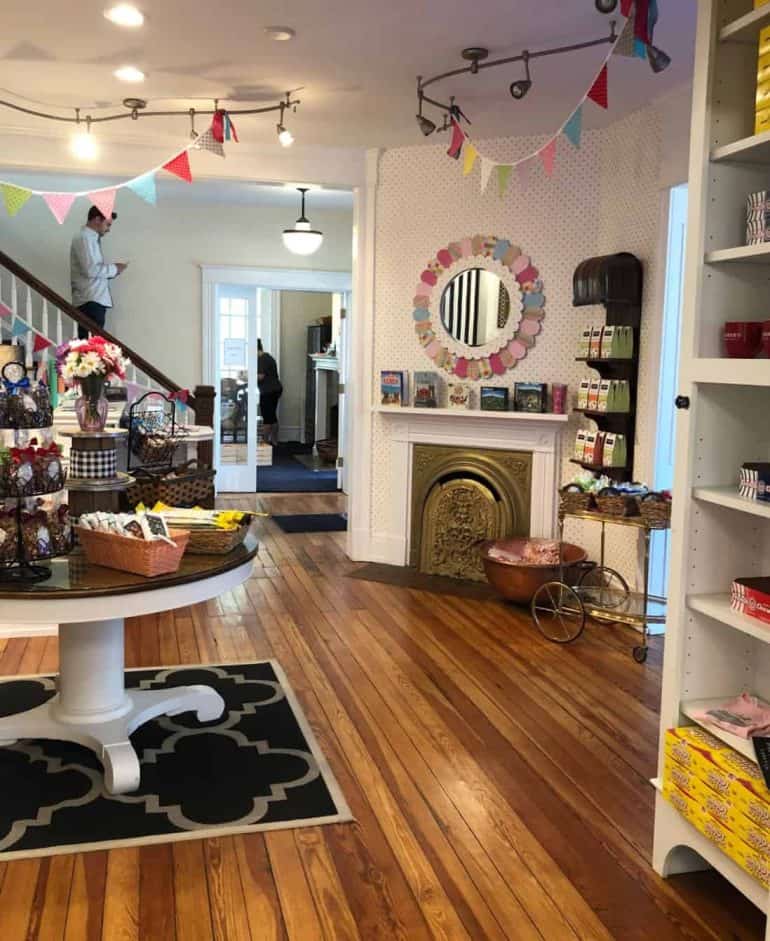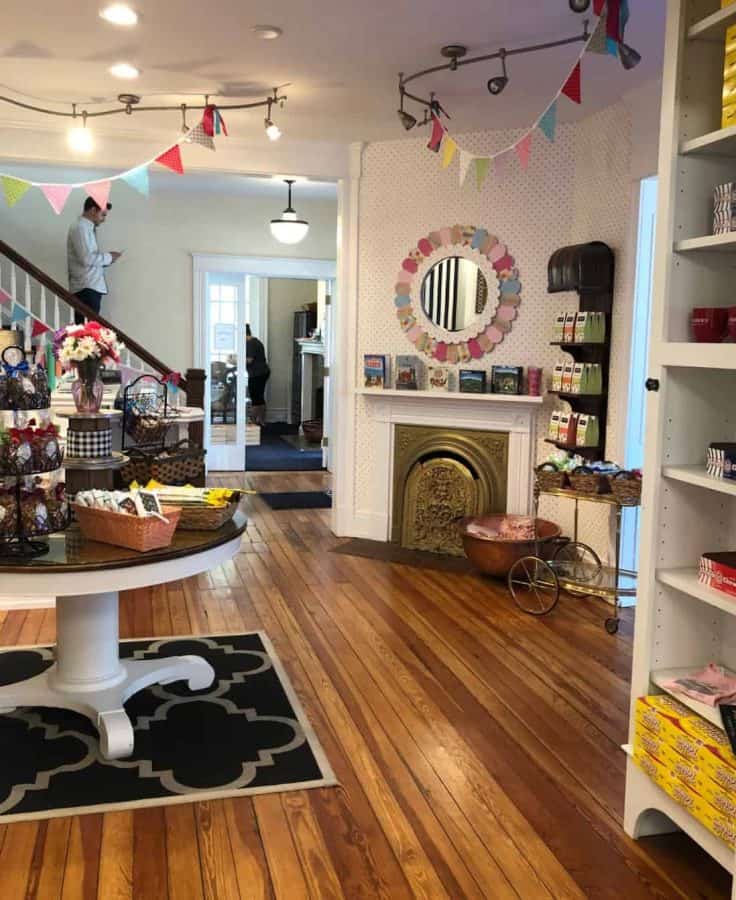 We started the tour with a bit of history about the building, the company, the iconic candies, all of which I found fascinating; the girls pretended to listen, holding hands with their friends and it was absolutely precious.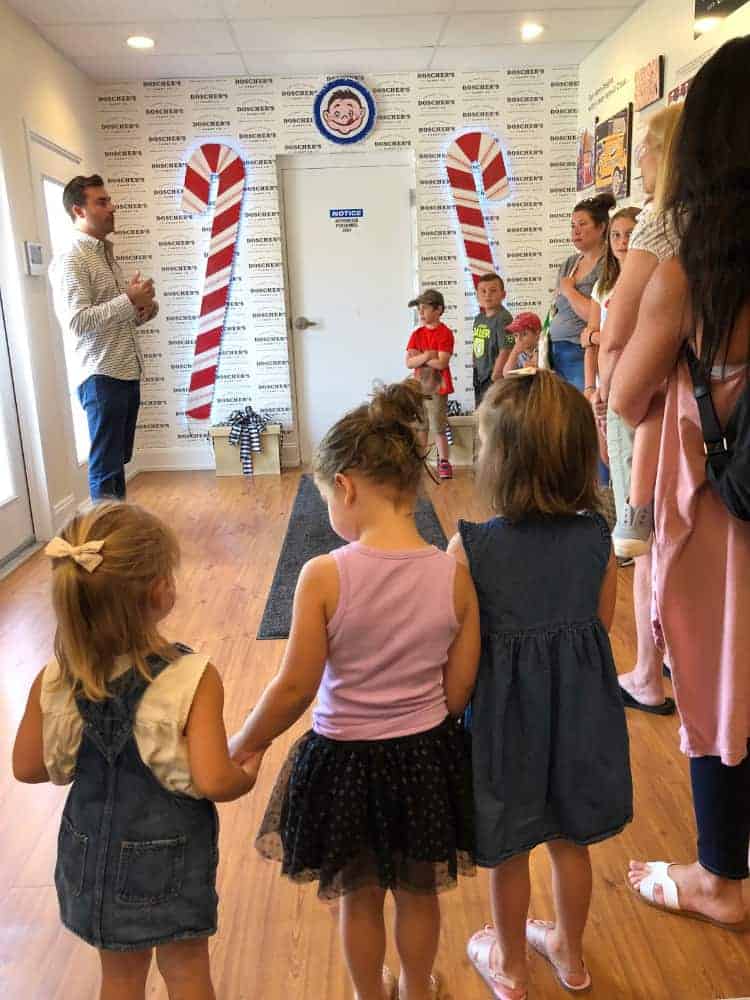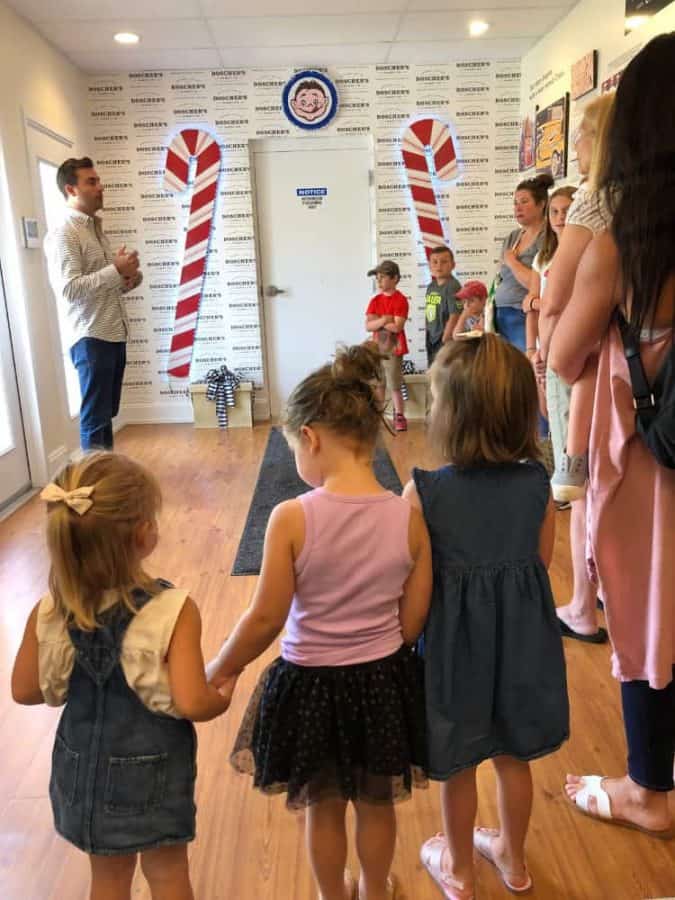 Then we had a quick (and low-key for most) tour of the facility. They keep the groups small, which is awesome and intimate and makes you feel like you won a highly-coveted backstage pass… which you did! The tour was only $3 (or free if you're under 5) and you can sign up here.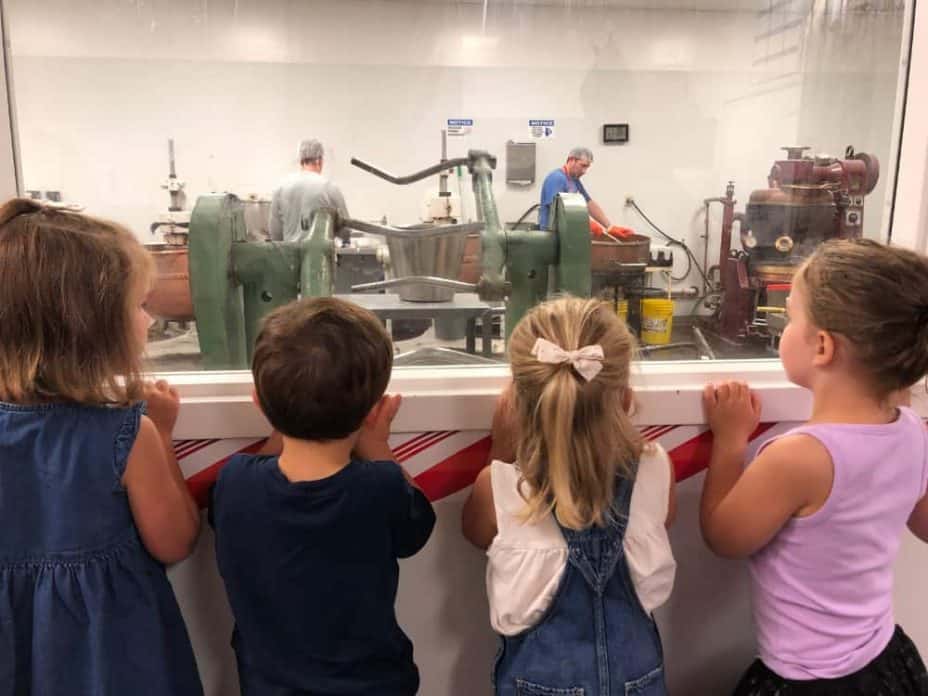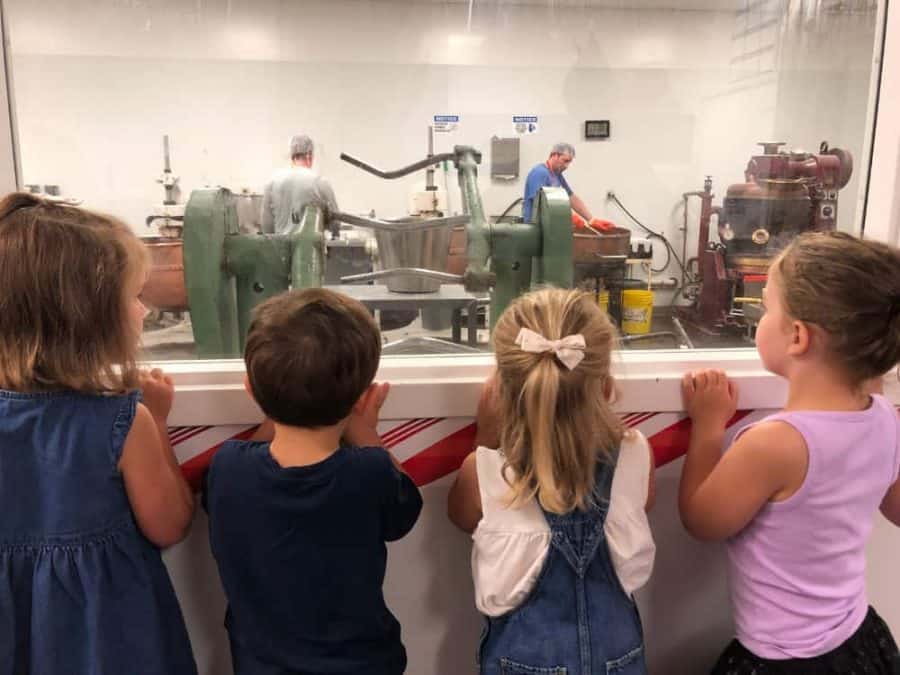 We learned about it all: how it's made, where it's made, who makes it, when they do, and most importantly — how it tastes.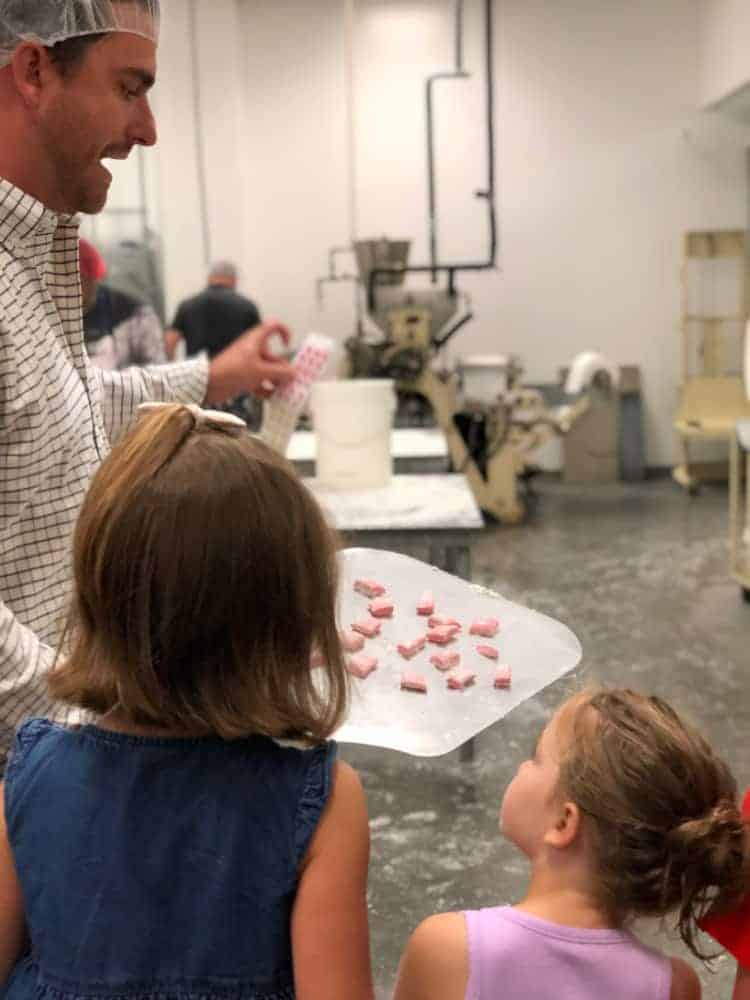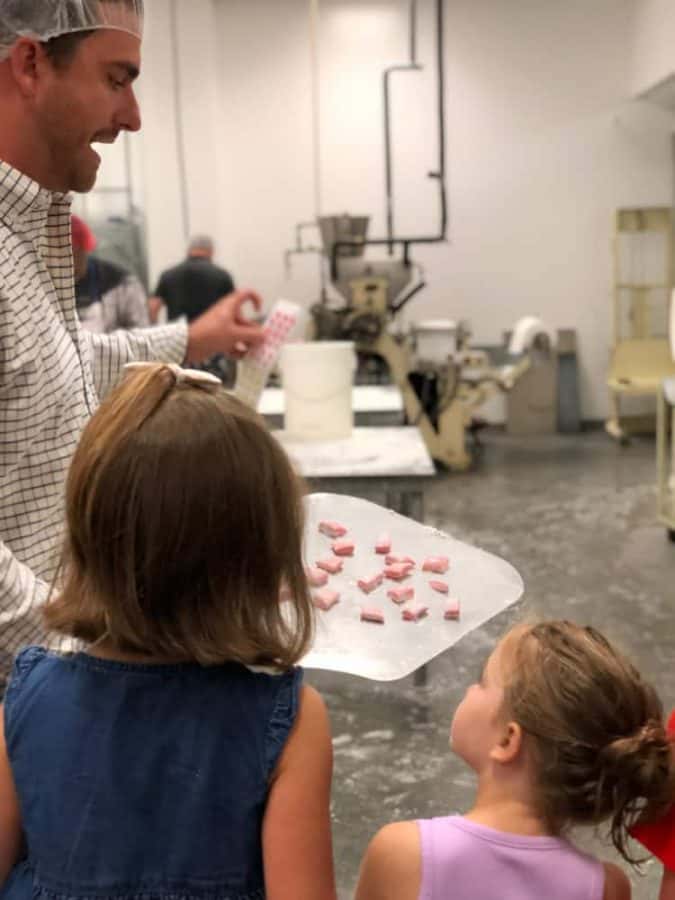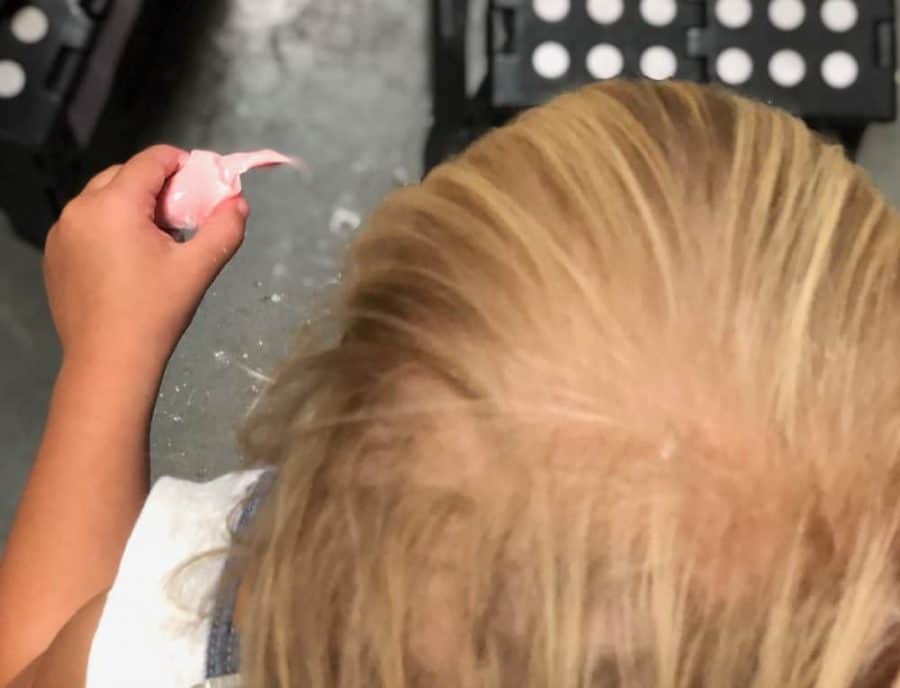 Pro-tip for the shorties: they have little collapsing footstools for the kids to be able to peep into the windows, just grab one from the basket on your way in. Seriously, watching them toddle down the halls with these in tow, then unfold them in front of each window and climb up to peer in — might have been my favorite part. Theirs too — hashtag: self sufficient.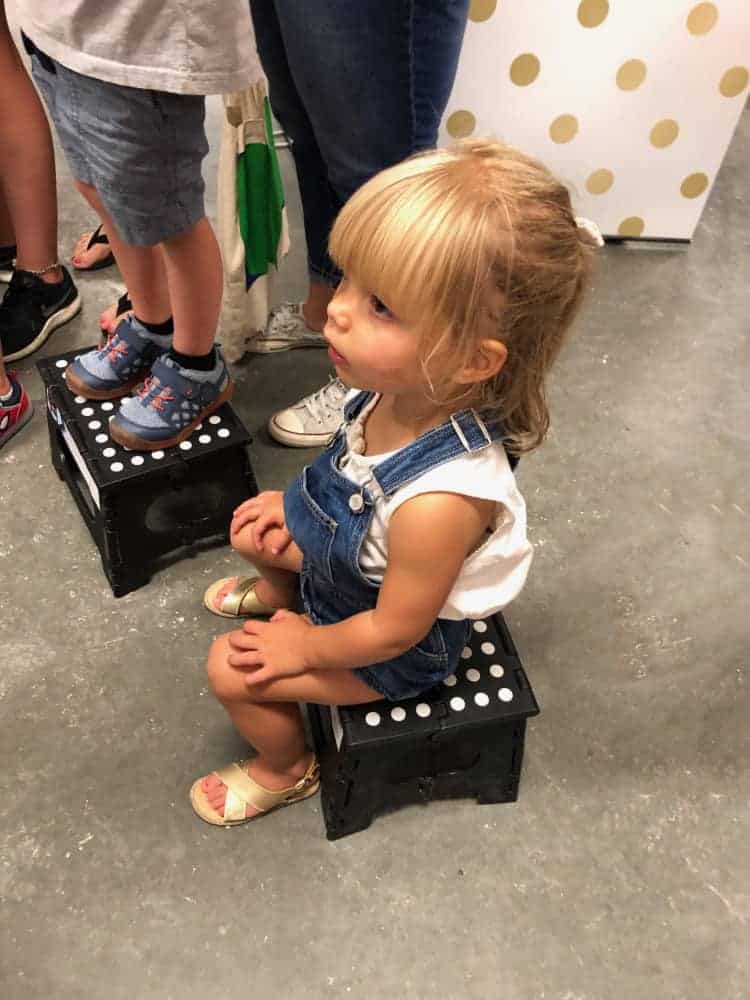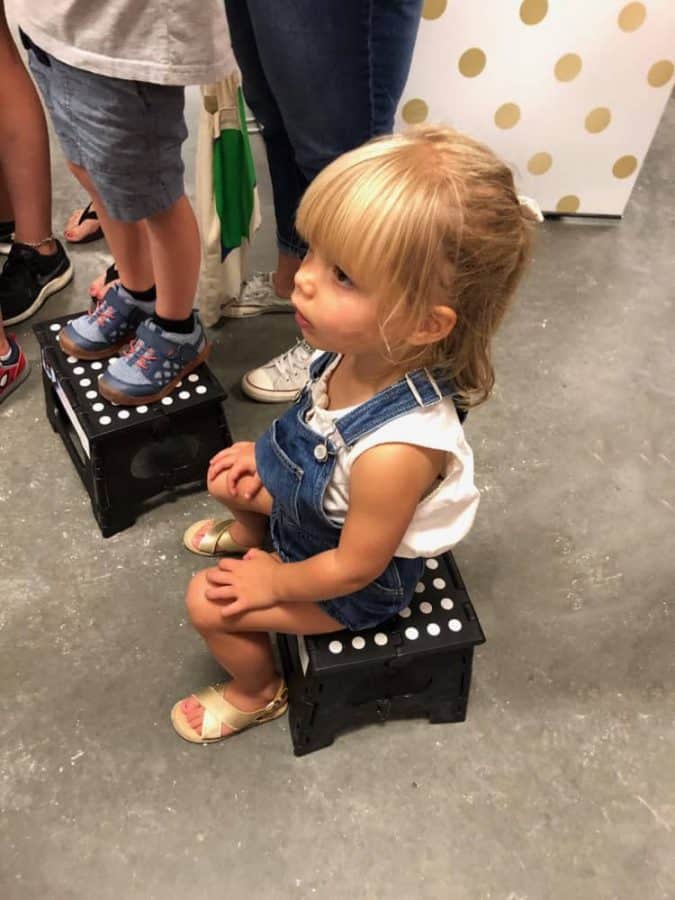 Just kidding though, the taffy samples during the tour were my favorite part. Wait, no, the big bag of caramels I brought home were for sure my favorite part.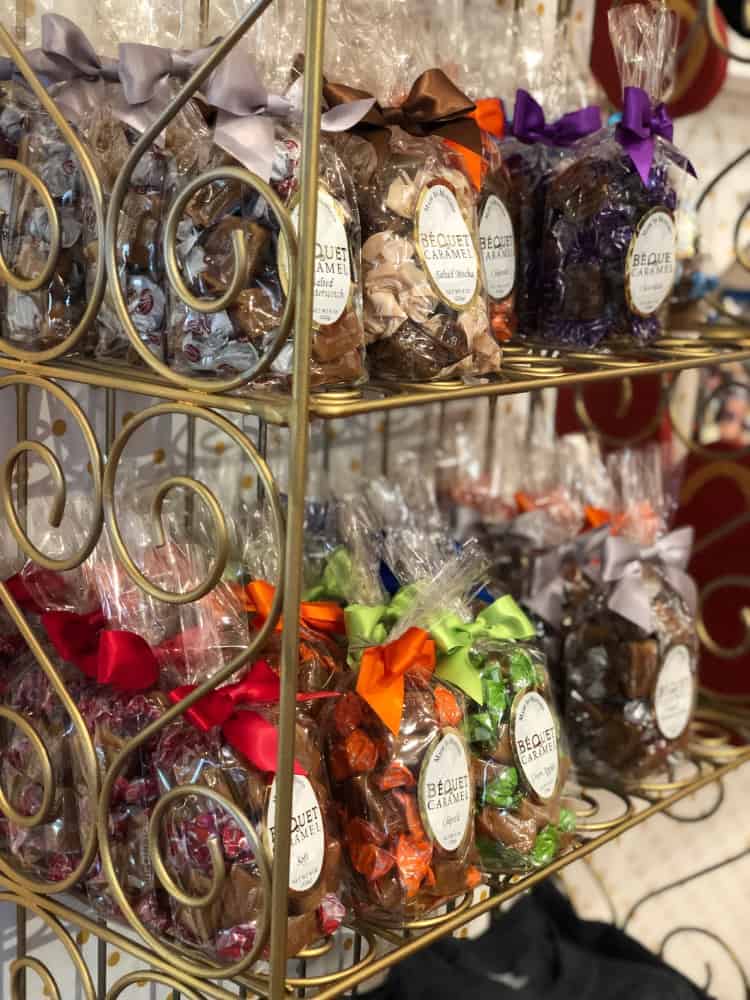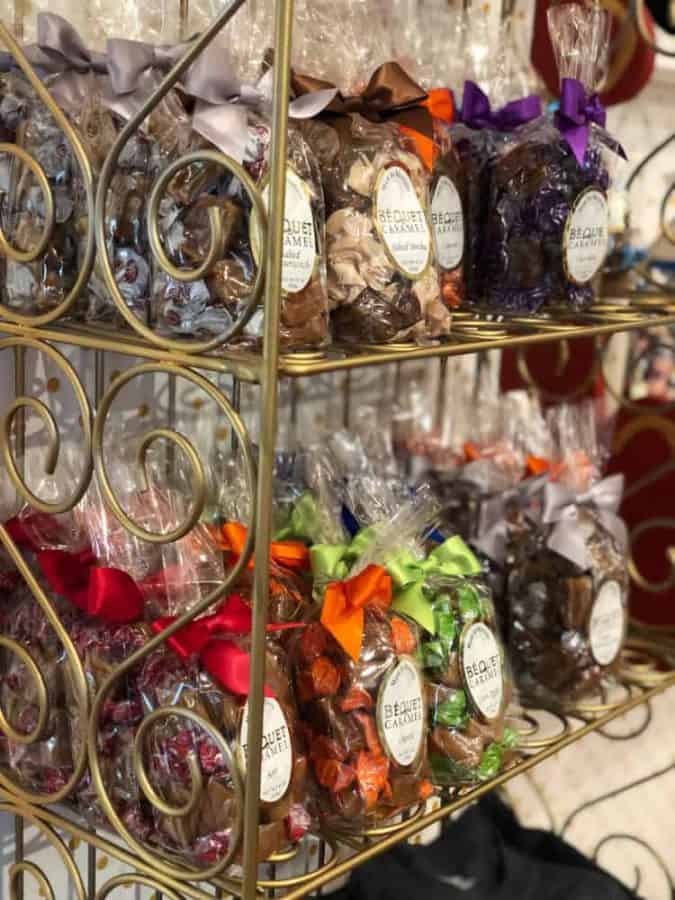 Anyway, it was so adorable and charming and just a delightful little treat. Do check it out!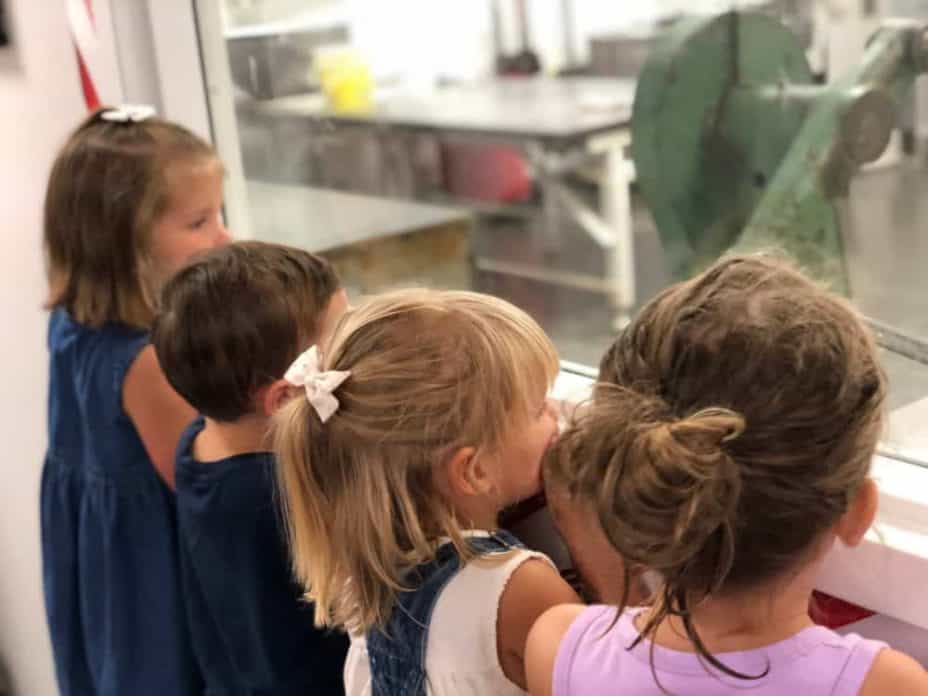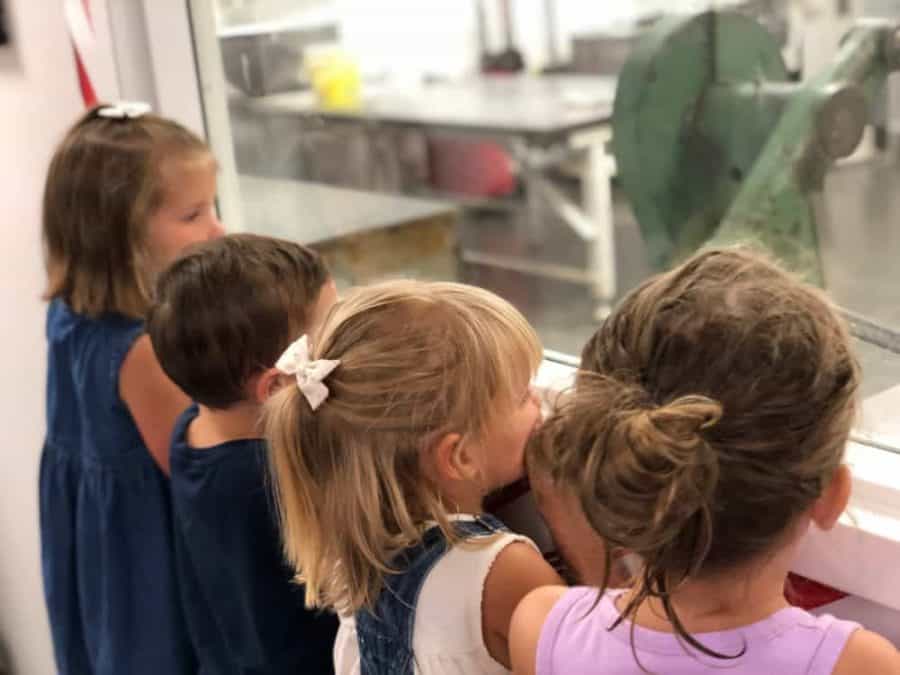 Do sign up now, as in NOW, because they are booked into September at this point! And don't be afraid of some lengthy "tour" — it can be as short or a quick as you want (but they say around 30 minutes). We have the attention spans of gnats so if we can do it, anyone can! 
Doscher's Candy Co. is located at 6926 Main Street in Newtown
Learn more about their Factory Tours here