Day 18 of "365 Things to do in Cincinnati" features Glenwood Gardens, one of  Hamilton County Park District's best kept secrets.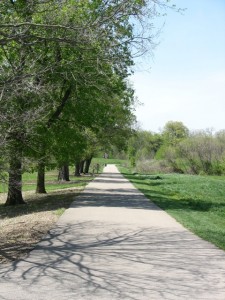 The park itself is relatively new (perhaps 10 years old = new in terms of local park age anyway!).  The park occupies what used to be the Burchenal family 300+ acre cattle and produce farm.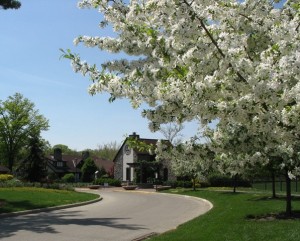 They have 2.6 miles of walking path.  The first loop is all paved and circles the pasture land.  The longer loops are gravel covered and meander over creeks, through forest and past a few wetlands.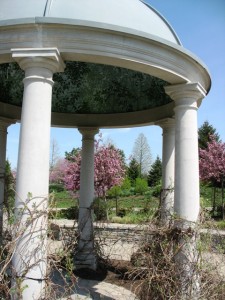 As you proceed down the walking path you will see the Legacy Garden area off to the left.  There's a gorgeous gazebo where you can stop and look over the grounds.  As the plants come in, this is a beautiful place to take family pictures.  Be sure to notice the inside of the gazebo which is painted with foliage – amazing!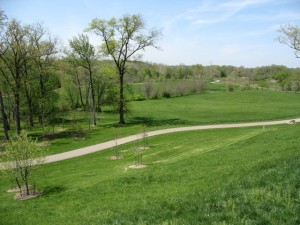 As you can tell from my pictures, the scenery is breathtaking.  You'll cross lots of old pasture lands and will eventually cross into more wooded areas too.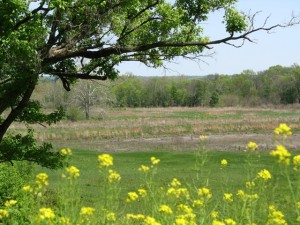 We've had the pleasure to see all kinds of wildlife on our walks here.  If you're into bird watching this is a park you want to be sure to visit (and be sure to take the long path up to the wetlands).
The first path is paved and circles the pasture.  About half way through that loop you'll have the option to take off the right onto a gravel path.  If the gravel doesn't bother you, be sure to take this loop.  It leads up to some of the most undisturbed marshland, forest and pasture land.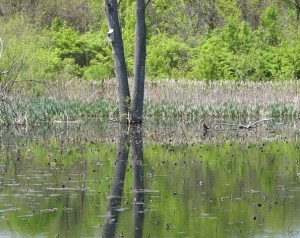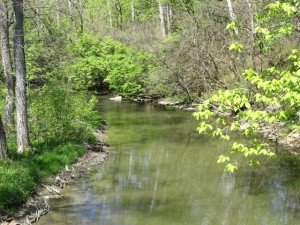 For your comfort, you'll find many park benches throughout the path.  They have a restroom at the entrance and there's a "port a potty" on the long loop.  They have a water fountain at the entrance, complete with a doggie bowl fountain too.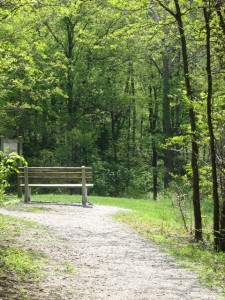 And in Hamilton County Park District's style, the walks are well kept and the park architecture is first class.  Here is a bridge that crosses one of the creeks.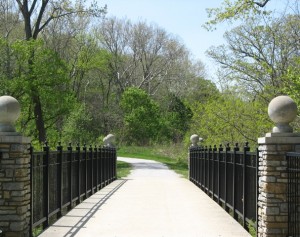 For more information, visit the Glenwood Gardens page of the Hamilton County Parks website
Skates, bikes and scooters are not permitted
You will need to purchase a park pass to get in (currently $6 per car) but that is for the entire calendar year
Have you ever been to Glenwood Gardens?  I love the scenery at the end of the long path. What's your favorite part?