Here we are with another installment of "365 Things to do in Cincinnati" and today we're featuring the upcoming "Upstairs Downstairs Historic House Tour at Pinecroft".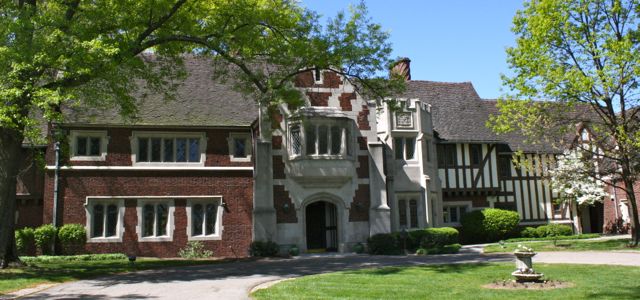 The "Upstairs Downstairs Historic House Tour" is an annual event put on by the Cincinnati Preservation Association (CPA for short).  This tour typically features a number of historic homes in one particular neighborhood.  The home owners allow the CPA to organize a tour and bring people in to see their beautiful homes.  It's really a great way to get to see some amazing Cincinnati architecture.
This year's tour features the Powel Crosley Mansion (Pinecroft) and Powel Crosley III's home (on a neighboring street).
I will be volunteering at the "Upstairs Downstairs Tour" so I know a few of the folks who are organizing the event.  I was invited to come get a sneak peek of the house.  These pictures were all taken a few weeks ago.  Keep in mind that a lot of work will be done before the tour and that my pictures do not necessarily reflect what the home might look like by tour time (which is May 12 by the way).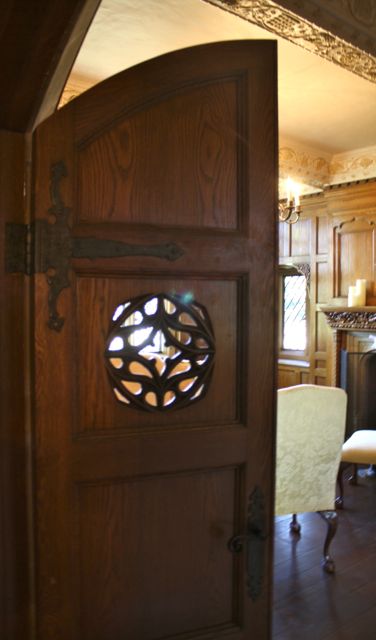 The exterior of the house and the surrounding grounds are AMAZING.  The house itself has multiple brick chimneys which are all different.  The windows (original) are all stunningly gorgeous.  Everywhere you turn there's an interesting element of architecture.  When you go, be sure to look closely at the exterior for lots of clever architectural detail.
The interior of the house is remarkably well taken care of and original.  The walls are covered with gorgeous wood panels.  Carvings abound throughout the house.  Stone and wood mix well to form gorgeous entry ways and walls.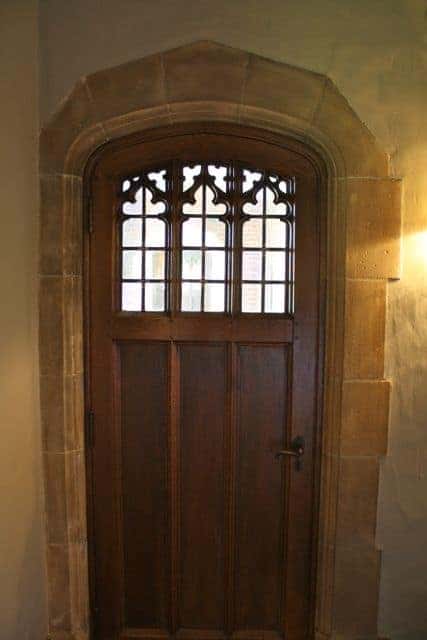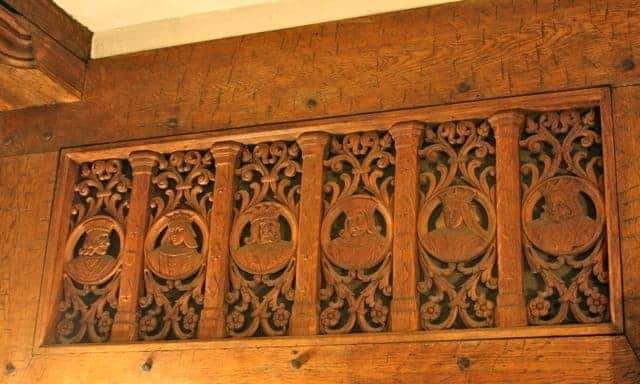 The home (built in the late 1920's) features a number of elaborate fire places.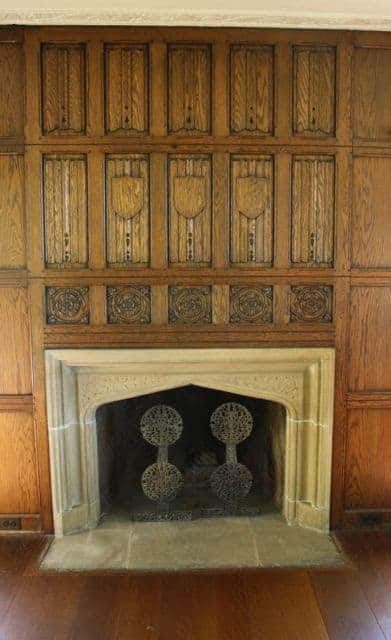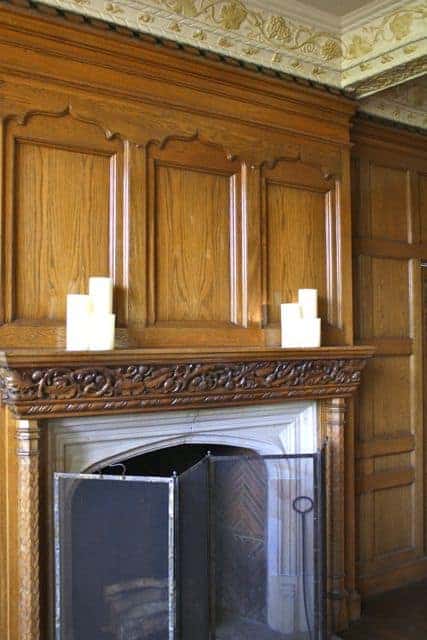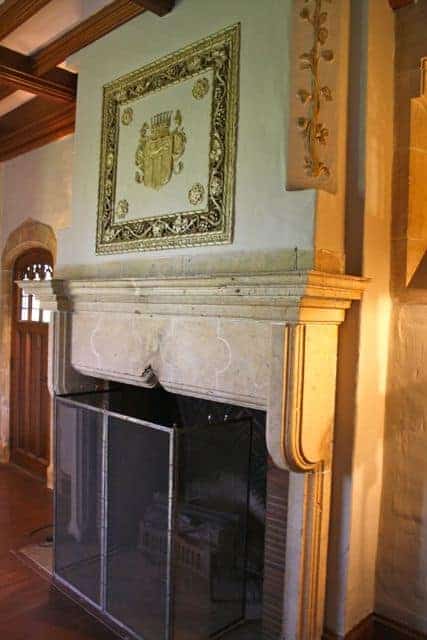 The bedrooms upstairs are in remarkably good condition for their age.  The folks are Mercy Health were truly good stewards of this building.  Below you'll see a few pictures from the wife's bedroom.  Be sure to notice the stocking dryers hanging in the fireplace!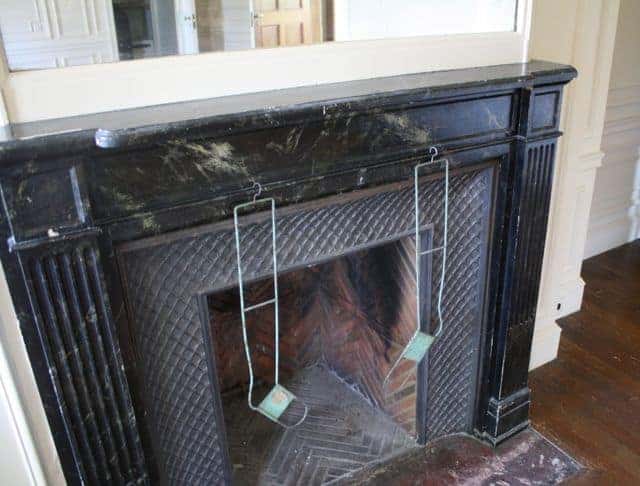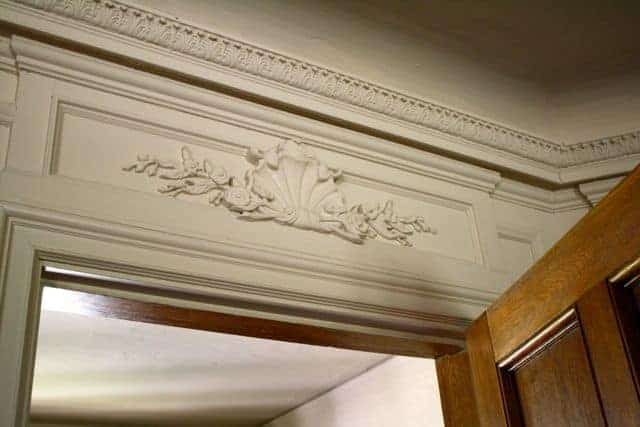 And if the interior doesn't make you think this would be a dream home, just take a look at the grounds…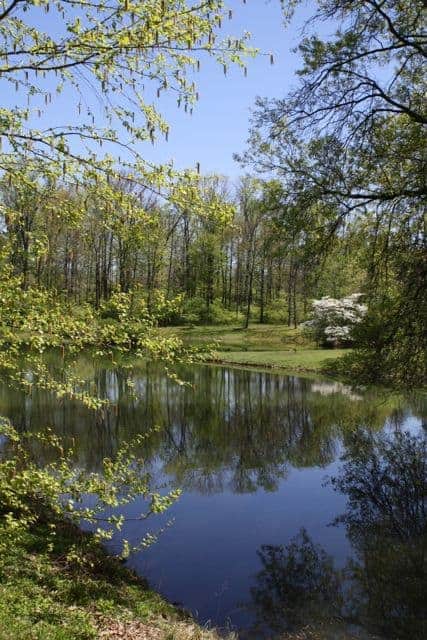 The Powel Crosley mansion is now owned by the Cincinnati Preservation Association.
The CPA's "Upstairs Downstairs House Tour at Pinecroft" takes place on May 12, 2012.  More information can be found here.
Be sure to call ahead and get your tickets.  This one is likely to sell out before the day of the tour.
On May 12 you can tour the mansion at noon, 1:00, 2:00, 3:00 and 4:00.
To purchase tickets call the CPA at 513-721-4506.