It's Day 28 (Year 2) of "365 Things to do in Cincinnati" and today we're featuring a new tour from the guys over at American Legacy Tours – The Spirit of Christmas Tour.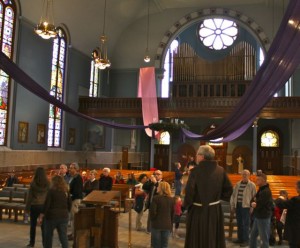 The Spirit of Christmas is a walking tour.  The tour will take you into many Over the Rhine churches, all of which were constructed and loved by the original Over the Rhine residents – the German immigrants.
I have been on many (all?) of the tours offered by this fine group – The Queen City Underground Tour, The Newport Gangster Tour, The Queen City is Haunted Tour, The Civil War Tour….  and I do believe the "Spirit of Christmas Tour" is one of my favorites.  I don't know quite what it is about this tour – is it because it's about Christmas and everyone is merry?  I don't know but I do encourage you to take a look at my pics and read on.  You'll be out buying your own tickets in no time!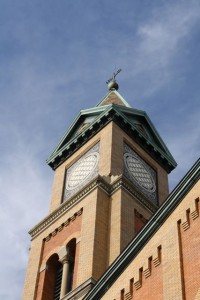 Our tour started off at the home of the American Legacy Tours, The Cincy Haus on Vine Street.  Our tour guide was Jerry Gels, accompanied by Gail Moe (from the Over the Rhine Foundation).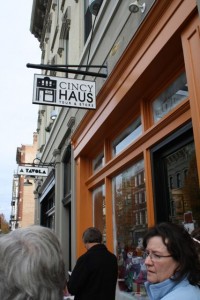 We started off with a brief description of what we'd be seeing and then we headed off to our first stop – The First Lutheran Church.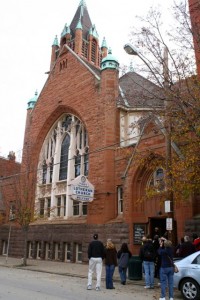 This church was gorgeous – inside and out.  Located right across the street from Washington Park, you could stand out front and admire the amazing view of Music Hall.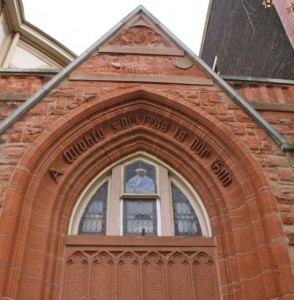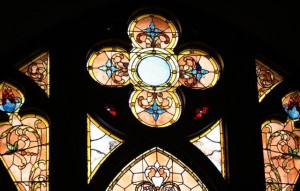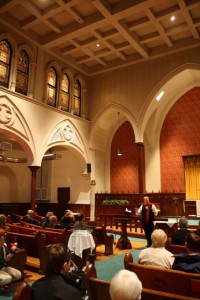 After learning all about this church, sitting in the pews, and venturing upstairs to see the old German classrooms, we headed down the street to see our next church – Nast Trinity United Methodist.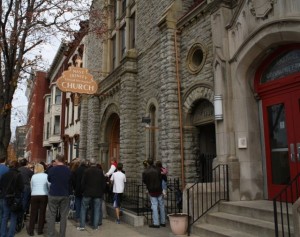 One of the benefits of being on a walking tour like this is that it makes you stop and admire all that surrounds you on these urban streets.  The architecture that whips by when you're in a car can truly be appreciated when you're on foot.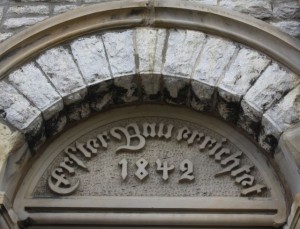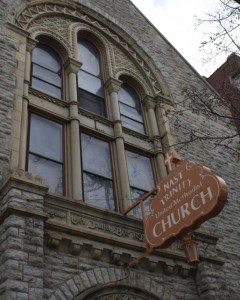 You might recognize the work of Samuel Hannaford there – he was the architect of Nast United Methodist Church (as well as Music Hall, City Hall and more).
We went inside Nast UMC before proceeding down the street to see this gorgeous building, once a church.  It is being "saved" by 3CDC and is currently undergoing foundation/structural repair.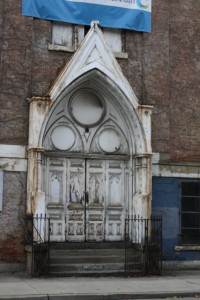 After that we went into an old church building that is being converted into loft-style apartments so that we could understand some of the possibilities of making good use of these very old church structures.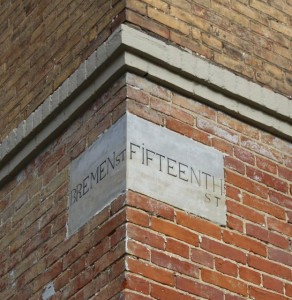 I never tire of hearing old Cincinnati stories and this tour is full of them.  I don't want to give away the "surprises" on the tour – let's just say you won't be disappointed!
Our next stop was to see inside Prince of Peace.  We got to go upstairs to see the church – a part of the building that hasn't been used since the 1980's. It was in a state of disrepair but it was still amazing.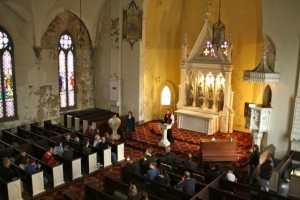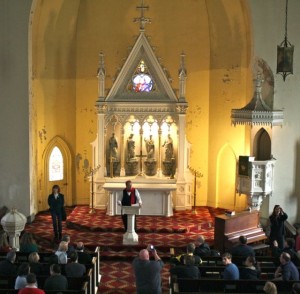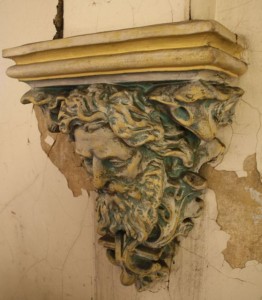 My husband got to sneak up in the bell tower with the caretaker while we were there – very cool!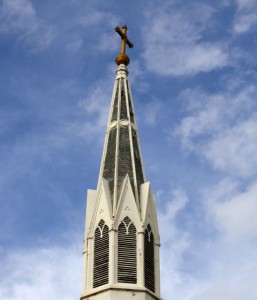 Our last stop was simply amazing.  We stopped in to see Brother Tim at St. Francis Church.  This Catholic Church is home to many Franciscan priests and does so much to help the nearby residents and homeless.  They were gracious enough to take us through the priests' residence to see their Christmas decorations.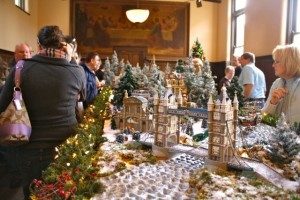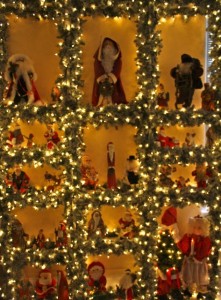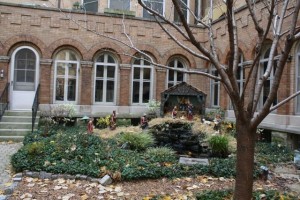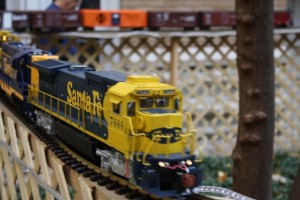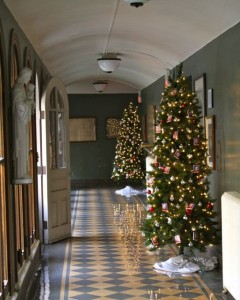 The indoor and private areas (shown above) can only be toured as part of this particular tour.  The following area, however, can be seen any day (until Jan. 6, 2012).  You can enjoy their "Franciscan Christmas" from 1-7pm every day of the week.  And it's free (they do accept donations).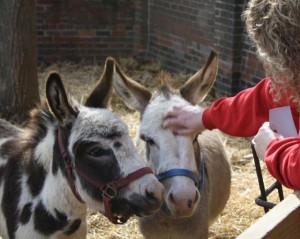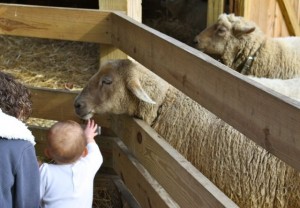 Our tour of St. Francis was complete after viewing the inside of St. Francis Church, which was decorated and ready for Advent and Christmas.
I would highly recommend you take some time on a Saturday and go on this tour.  It's being offered on Saturdays at 11am (through and including Dec. 17, 2011).
Click here to find out more info about The Spirit of Christmas Tour and to purchase tickets
The folks at American Legacy Tours have given us 6 tickets to giveaway for The Spirit of Christmas Tour!!!
*****Giveway is now complete.  Congrats to our winners – La'Keyta, Michele, Jesse and Stacey *****
Want to win a pair of tickets to The Spirit of Christmas Tour?  We will give away 3 pairs of tickets on Tuesday, Nov. 29.

To enter: Simply leave a comment below, telling us if you've ever been on one of the American Legacy Tours.

Pesky details: On Tues., Nov 29, 2011 we will draw three names (chosen at random) from the comments on this post only.  Each winner will get a pair of passes for The Spirit of Christmas and they can be redeemed for any date (Dec. 3, 10, or 17).  You may enter to win one time and no purchase is necessary.  Be sure to leave us a working email as we will contact the winner via email.