It's Day 161 of "365 Things to do in Cincinnati" and today we are featuring the Prohibition Resistance Tour.  This tour will take place this weekend (Sept. 18 and 19, 2010) during Oktoberfest.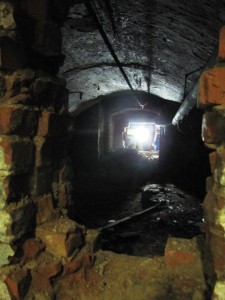 Last weekend Christian Moerlein (and crew) busted through a historic, pre-prohibition wall that formerly sealed off the tunnel that runs under Hamer Street.  This underground tunnel was part of the old Kaufmann Brewery.  The underground tunnel connected the Kaufmann Brewery (on one side of the street) to its bottling station (on the other side of the street).  Federal law prohibited brewing and bottling in the same building, making these underground tunnels a common occurance in the 1800's.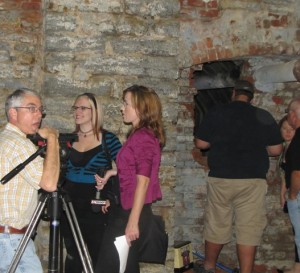 What really makes this cool is that one of the buildings that is now connected to the other with this tunnel is the future location of the Christian Moerlein Brewing Company's Over the Rhine location.  I think you'll agree with me that it's great to see a brewery return to Cincinnati, especially since they're putting Over the Rhine back on the map for Cincinnati breweries!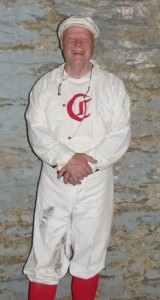 Above you'll see the man that was "holed up" in that tunnel for so long!  As the guys whacked away at the brick wall in an attempt to open the tunnel, Jim Tarbell looked for light and called out to his rescuers from the other side.  Very entertaining!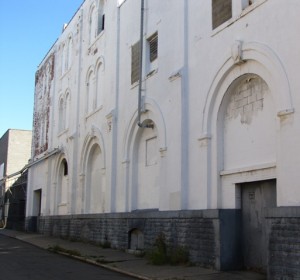 The tunnel has been cleared open and the debris has been moved to allow YOU to get in there to see it and hear about it on the tour this weekend.
Learn all about Cincinnati's rich brewing history and take a tour of the newly opened underground tunnel this weekend (September 18 and 19, 2010) at the Prohibition Resistance Tours 2010.  And if you happen to be in the mood for a beer from 12-3pm, come see us as we'll be pouring cold ones at the tour!