It's Day 25 (Year 2) of "365 Things to do in Cincinnati" and today we're featuring Broadway Across America's "Wicked"!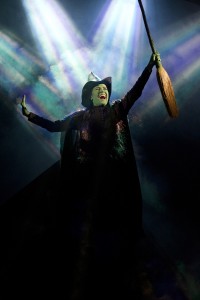 Based on a 1995 book by the same name (Wicked by Gregory McGuire), this Broadway musical is the winner of 35 major awards including a Grammy and three Tony awards.  Wicked is the incredible story of what went on "behind the scenes" in the land of Oz.   It's the tale of Elphaba (better known as the Wicked Witch) and Glinda (better known as the Good Witch).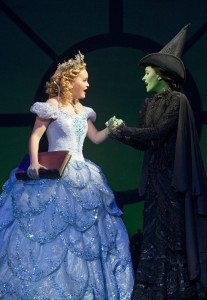 As much as I'd like to give you all the blow-by-blow of the show, I really don't want to give away the story.  This was the first time I'd seen Wicked and part of the fun (for me at least) was discovering the tie-ins to The Wizard of Oz.  I don't want to ruin the surprise factors and the comedy for you!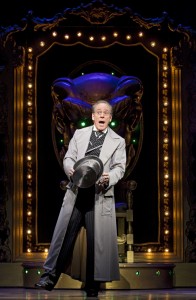 This is our third show at the Aronoff.  We've been to see South Pacific and Beauty and the Beast as well.  And I can easily say that Wicked wins as my favorite (thus far), hands down.  The scenery is absolutely incredible.  The story line is intriguing and suspenseful.  The acting and singing is superb.  Throw in a few flying monkeys and you've got yourself a real show!  We loved it!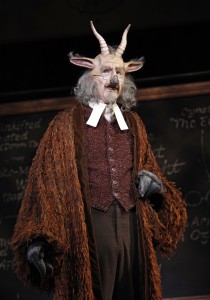 And we're not the only ones who feel that way.  This is an incredibly popular production.  The Aronoff was completely full the night we went.  And many of the theatre-goers had seen Wicked before.  It's that good!
Wicked is part of the Broadway Across America Cincinnati line up of shows at the Aronoff Center
Wicked is here in Cincinnati from November 2-26, 2011.
Purchase your tickets for Wicked here
Connect with Broadway Across America Cincinnati on Facebook 
The Prize Pack has been given away.  Congrats to Mark, our winner!
And if that isn't Wicked enough for you (I had to get that in somewhere!), here's a little gift pack giveaway from our friends at Broadway Across America Cincinnati…
We have a Wicked gift pack for one lucky winner.  The prize includes: a Wicked beach towel, a Wicked keychain, a Wicked magnet and a Wicked Souvenir Book.
Enter to win the Wicked Prize Pack by leaving a comment on this post telling us if you've seen Wicked or if you'd like to see it!
Pesky Details:  One winner will be chosen (on Friday, November 11, 2011) at random from the comments left on this post only.  The winner will be notified via email so be sure to give us a good one.  The winner will need to pick up the prize pack at the Broadway Across America's offices downtown.  No purchase is necessary.  You may enter to win one time.