Have some August fun!
Summer may be winding down but there's still plenty of opportunity to get out and have some fun this summer! Enjoy this list of picks for things to do in Cincinnati for the month of August.
For even more options be sure to check out our Calendar. We add new things there all month long!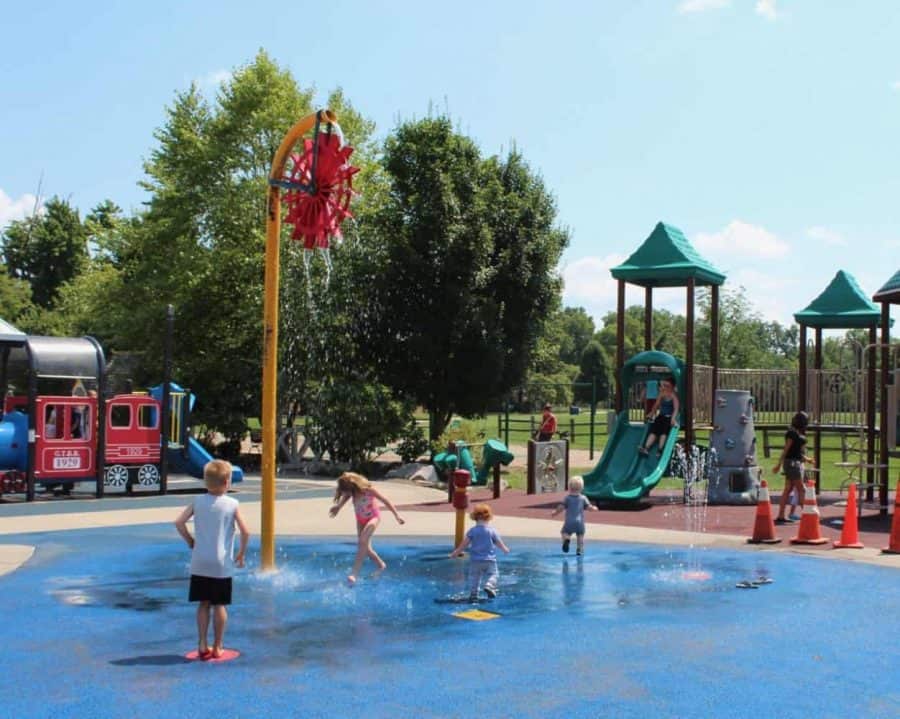 August 1: Glier's Goettafest returns, August 1 – August 4.
August 2: It's time for the annual Delhi Skirt Game!
August 3: See how Don Popp's Honey Farm brings in honey from the fields and extracts it in the Honey Hut during their Open House.
August 4: Get something new for the house, a piece of jewelry, or a great gift at Art on Vine.
August 5: Downtown Cincinnati Restaurant Week starts August 5 and runs through August 11.
August 6: Bring your mini-yogis to the park for FREE children's yoga classes at Washington Park.
August 7: It's the last day for Party on the Purple, the free weekly summer party series on the Purple People Bridge. This week's band is The SunBurners.
August 8: Taft Museum of Art is hosting a House Party and you're invited!
August 9: Head to Sawyer Point for their Summer Concert Series. Musical performance by Final Order and Prizoner.
August 10: It's time for 1940s Day at Cincinnati Museum Center! Dance shows and lessons, a classic car show, contests, and more.
August 11: The Great Inland Seafood Festival wraps up in Newport.
August 12: It's Burger and Beer Mondays at Fifty West Brewing Company. Every Monday is Burger and Beer Day at the Brewpub. Here, you can get yourself a burger and a beer for just $12!
August 13: Head to Heritage Village for a talk with Lost Cincinnati author Jeff Suess.
August 14: See Dead Poets Society on the big screen at Washington Park as part of their Summer Cinema Series.
August 15: It's time for the Summer Music Festival at Ault Park. Dance to live music from Gee Your Band Smells Terrific plus kids activities from 6-8 pm including a bouncy house and games.
August 16: Walk the line straight to Memorial Hall for "Ring of Fire: The Music of Johnny Cash"
August 17: Put your green on and head to Cincinnati Celtic Fest! This festival runs August 16-18.
August 18: The Burlington Antique Show, the Midwest's premier antiques and vintage collectibles only show, features over 200 antique dealers.
August 19: Head to GameWorks Esports Lounge in Newport for their new Ultimate Smash Fightnight, their new weekly tournament for Smash Ultimate.
August 20: Get yourself signed up for Tie Dye Night at Streetside Brewery.
August 21: The Cincinnati Zoo and Botanical Gardens and the Alzheimer's Association of Greater Cincinnati have teamed up and are offering a special FREE program designed for individuals affected by dementia and their care partners.
August 22: Whispering Beard Folk Fest begins today and runs through Saturday.
August 23: Enjoy all things German at Germania's Oktoberfest, August 23-25. Get the details on our list of Oktoberfest celebrations in Cincinnati.
August 24: Have some fun with the kids at the End of Summer / Back to School STEM Festival at Washington Park.
August 25: Unplug with the kids and head to Shawnee Lookout for Maker Trades: Pioneer Toymaker.
August 26: It's Obstacle Course Monday at Gravelrama!
August 27: Enjoy Tuesday Family Nights at Spring Grove Cemetery and Arboretum.
August 28: Enjoy a free performance of "Romeo and Juliet" as part of Cincinnati Shakespeare in the Park 2019.
August 29: The Rabbit Hash String Band performs at Washington Park as part of the Roots Revival Series.
August 30: It's the last Friday of the month and that means it's time for Art After Dark at the Cincinnati Art Museum.
August 31: Lunken Airport Days kicks off on August 31 and runs through Sept. 2. This is a free event!
All events were accurate at the time of this posting but things do happen and events do occasionally get canceled or postponed. You should always double check with the event source before you head out the door. Links for each event are provided so that you can be sure the date is still accurate before you head out.