There's no denying that we had some curve balls thrown at us this school year. Distance learning was new to many of us, and we all got to witness our kids' resilient natures first-hand, and how amazing our teachers (AKA hometown heroes) are.
The jury's still out on what school will look like this fall, but one thing we can control now is helping our children stay sharp over the summer. Cincinnati is lucky to have so many great summer reading programs to help prevent children from losing some of what they learned last year – and better yet, give them a solid footing for when school starts up again.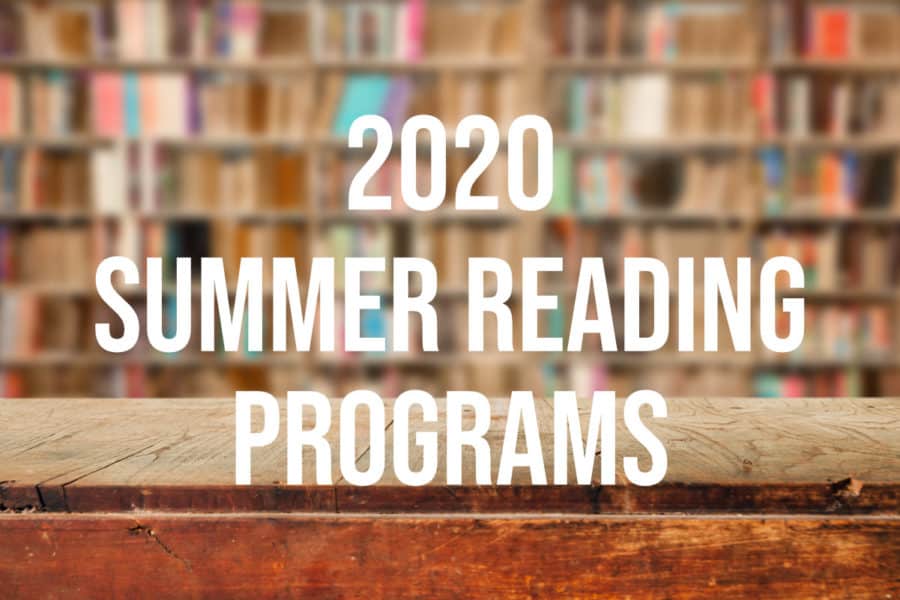 ---
Here are local Cincinnati Summer Reading Programs for Summer 2020:
---
The Public Library of Cincinnati & Hamilton County: Discover Summer
Our hometown library system gives us thousands of reasons to love it year-round, and their summer program is one of the best. This year's summer program is called "Discover Summer" and offers several ways to join in on the fun:
Visit your local library to pick up a free book (to keep!) and an activity booklet to guide you through the summer reading program
Track your summer reading hours on the Summer Learning App
Download a printable version of the activity booklet via the library's website (no library card needed!)
The activity books really sets this program apart. In the spirit of discovery, the program includes book suggestions and STEM activities to go along with them, including: science experiments, video links, and book suggestions. Instead of simply marking down books they've read, children are encouraged to read nonfiction books and instead track the activities that go along with them.
Activity books are leveled for different age groups, so kids of all ages can join: Pre-K, Elementary, Middle School, and Teen.
---
Clermont County Public Library: Imagine Your Story
"Imagine Your Story" with the library's annual Summer Reading program for all ages. The program takes place from June 1 to September 1, 2020. It's a great way for children to keep their reading skills sharp and for adults to track how much they've read over the summer.
For every 200 minutes read, up to 1,000 minutes total, participants will be entered to win Amazon gift cards. At each branch, there will one prize for each age group – preschool, school age, teen, adult – for a total of 40 winners!
Download their game board here: https://www.clermontlibrary.org/wp-content/uploads/2020/05/SR-Gameboard.pdf
---
Mason Public Library: Read 20 in 2020
The Mason Public Library's summer reading program is mostly virtual this year, and open to all ages! Sign up on their website between June 15 – July 30 to join. Grand prize winners will be randomly selected from registrants on July 31.
During the month of July, there are 3 ways you can participate:
Read or listen to 20 books
Read or listen for 20 hours
Read or listen for 20 minutes for 20 days
Participants can pick up a Reading Necklace kit starting (tentatively) a week after the library reopens for curbside pickup. The kits contain a medallion, a necklace, 40 beads, a Goal tag, and coupons to place like Lazer Kraze and the Ohio Renaissance Festival.
Note: As of June 23, 2020, the Mason Public Library is closed until further notice, but holds pickup will begin on June 29.
---
Midpointe Library System: Summer Reading 2020
June 1 marks the beginning of this year's Midpointe Summer Reading program! Complete the activity map between June 1 – July 31, then pick up your prize at the library between August 1-31. All ages can participate, and families can enjoy the activities together.
---
Campbell County Public Library
The Summer Reading Program will be all online for Campbell County Public Library this year.
Ages Newborn through 11 years old can enter to win gift cards each week for every 4 hours read (or read to). Ages 11-19 and Adults can participate in weekly prizes by reading 5 hours. Midsummer and Grand Prizes will also be up for grabs, with different qualifications for each age group.
Although there won't be in-person events this summer, you can still take part in some virtual events:
Take and Make: Register online and pick up your Take & Make bag prior to the event, which has everything you'll need to participate.
Zoom Programs
YouTube Programs: story times, yoga, a farm animal tour, and more!
---
---