It's Day 133 of "365 Things to do in Cincinnati" and today we're featuring the Sugar Cupcakery, a delightful little organic cupcake shop located in downtown Milford.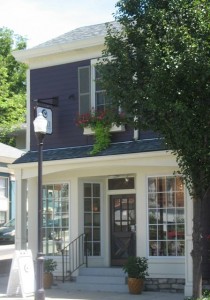 The Sugar Cupcakery is in a gorgeous building right downtown.   The Cupcakery serves up all kinds of cupcakes, made from scratch with all organic ingredients.  The cupcakes are baked fresh everyday and come in two sizes, mini and regular.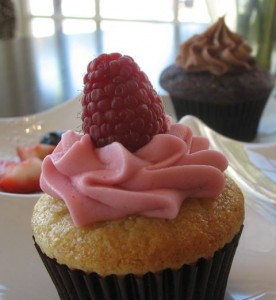 Sugar Cupcakery is owned and operated by two sisters, Krista Tevar and Karla Jennings.  This dynamic duo and their organic cupcake creations were recently featured on the Food Network's "Cupcake Wars".  While they didn't win, they did take second place!  And it was really fun to watch our hometown girls compete.  They were great!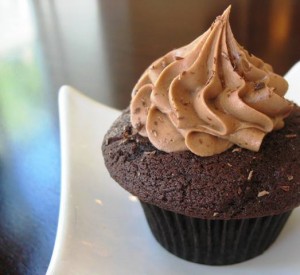 Side note: Do you think there's money in photographing cupcakes???  This was a REALLY fun photo shoot and MAN did I ever get some gorgeous pictures of cupcakes!  Of course, Sugar Cupcakery's delectable confections made it easy :).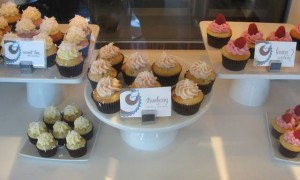 Not only do they make their cupcakes with organic ingredients, they also make some vegan and gluten-free varieties upon request.  You can get the cupcakes to go or you can eat in.  They plate your cupcakes with a small side of fruit – very nice! And just look how gorgeous their eating area is (pictured below is just one section – they do have lots more seating).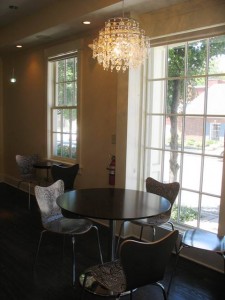 And if you have the need for a party room you're in luck – they have a rather large event room.  It would be a great place for a bridal or baby shower.  The entire place, event room included, is absolutely gorgeous!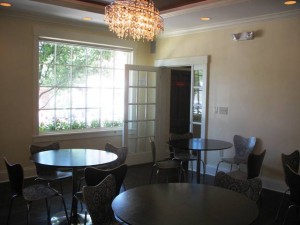 I had to sample a few mini cupcakes while I was there.  Sugar Cupcakery is currently working with Milford's Sunflower Revolution on a fundraiser to help fight Parkinson's Disease.  Sugar Cupcakery is pitting two of their favorite cupcakes to see which one will win – the Chocolate Hazelnut or the Lemon Ginger.  They will donate proceeds from the winning cupcake to the Sunflower Revolution and Parkinson's related programs.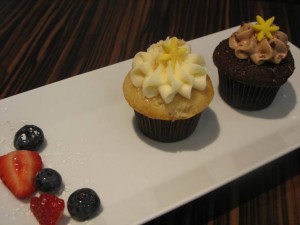 The Chocolate Hazelnut has a creamy filling which was really good.  But the real winner, in my opinion, is the Lemon Ginger.  It was one of the best things I've had in a really long time.  Clare (seen below) told me that the Lemon Ginger cupcake is brushed with a lemon glaze and the icing is topped with crystallized ginger.  It was truly outstanding.  I would drive there just for that one cupcake!  Highly recommended!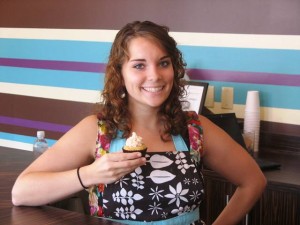 Sugar Cupcakery is located at 32 Main Street in Milford
Connect with Sugar Cupcakery on Facebook