Spring Grove Cemetery always does such a fabulous job in remembering our veterans, especially over Memorial Day weekend.  Enjoy these shots of the grounds, all taken on May 23, 2014.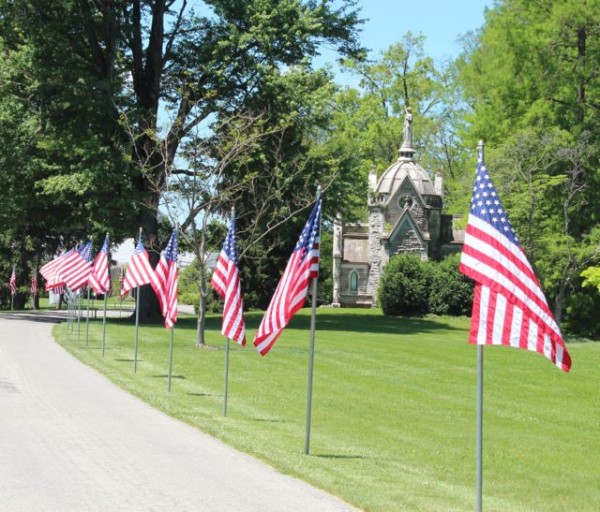 Below you will see a 2 ton piece of steel – burned, warped, mangled  – just one piece of debris blown from the attack on the World Trade Center on September 11, 2001.  I loved seeing the wind pick the flag up as I took this picture.  This is on display in front of the Gwen Mooney Funeral Home at Spring Grove Cemetery.
Hard to see in this picture (below) but small flags were placed by the Cub Scouts in the Civil War Soldiers graves section.
And I couldn't resist taking some pictures of the spring scenery to add in too…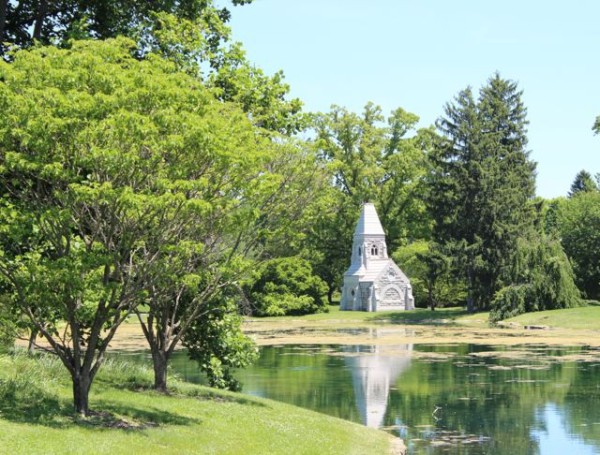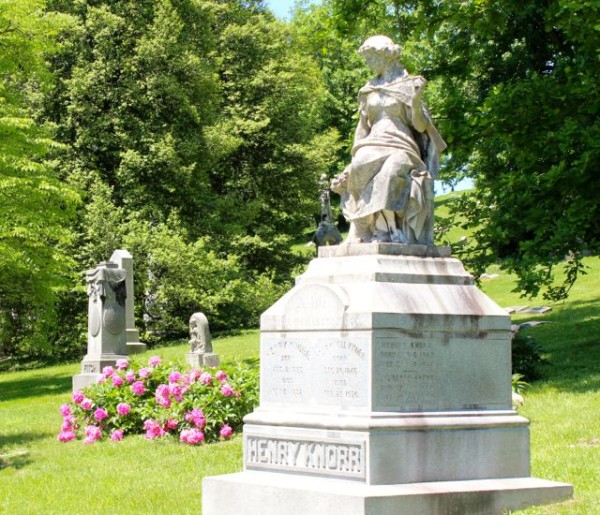 Click here to find out about all the Cincinnati happenings for Memorial Day Weekend, including the link for events at Spring Grove Cemetery.