It's Day 24 (Year 2) of "365 Things to do in Cincinnati" and today we're featuring Queen City Cookies' newest location – Findlay Market.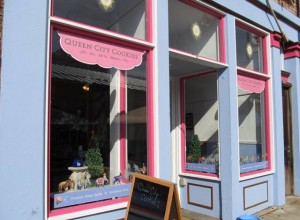 Queen City Cookies is an amazing business, owned and operated by the exuberant Peggy Shannon (below).   Peggy and I became friends when I went to visit her at their amazing bakery to do our first piece on Queen City Cookies.  That one was all about the amazing cookies they create.  Dare I even call them cookies?  They're like little piece of edible art really!  I digress… what I'm writing about today is their new offering at their brand new store.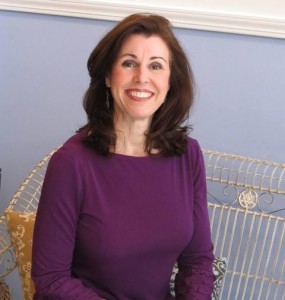 Peggy just opened up a shop at Findlay Market so we knew we'd be visiting her soon and often!  The new Queen City Cookies shop is like nothing else you'll find at Findlay Market.  With the opening of the shop, Peggy brought her own sense of style to her little corner of the market.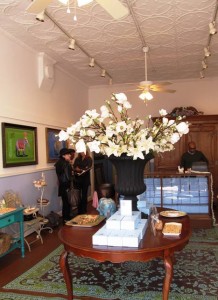 The walls are painted in the most beautiful shade of blue.  And on the walls you'll find the familiar Queen City Cookie "artwork".  All around the shop you'll find gorgeous arrangements featuring their cookies and special treats.  And samples… lots of samples.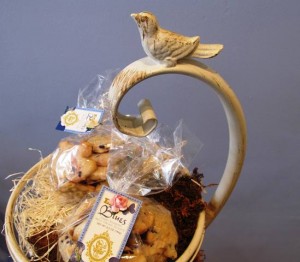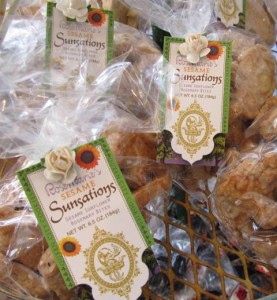 But don't let me make you believe this is just another pretty shop.  This shop has quickly become known for Peggy's/QCC's  Schnecken, a wonderful German pastry.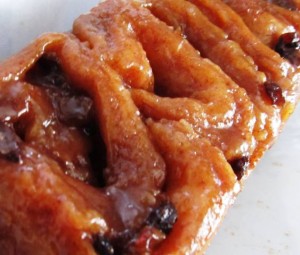 Never heard of schnecken?  Think buttery rolled pastry full of sugary bliss.  They look like cinnamon rolls on a very grand scale, sliced before baking and packed into loaf pans.  The outside is completely coated in an oozy goodness that I could literally eat by the spoonful.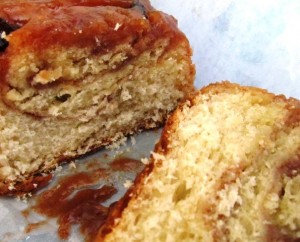 The Schnecken comes wrapped in a double layer of heavy duty wax paper and is packaged in a gorgeous blue box.  If you can stand to give it away, this would make an awesome gift for someone.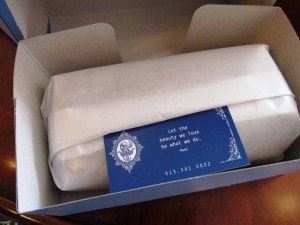 Be sure to stop in to see the new Queen City Cookies shop at Findlay Market.  They have lots of samples all around the shop (including the Schneken).  I'll bet you can't leave without something either! Queen City Cookies' shop is located at Findlay Market between Churchill's Fine Teas and Market Wines. They are open Saturdays 8-4 and Sundays 10-4. Connect with Queen City Cookies on Facebook