It's Day 283 of "365 Things to do in Cincinnati" and today we're featuring the Pendleton Art Center along with Final Fridays.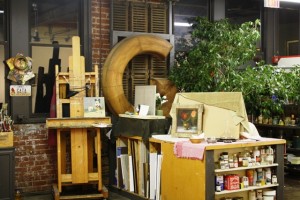 Final Fridays is an event that takes place on the last Friday of every month (imagine that!) in the Gateway Quarter (aka Over the Rhine).  Most of the shops and galleries stay open and have specials as well as free samplings and entertainment.  It really is a great evening out and most everything is free (to browse).
If you're not familiar, the Pendleton Art Center is a a multi-story building in Over the Rhine which houses a number of artist studios.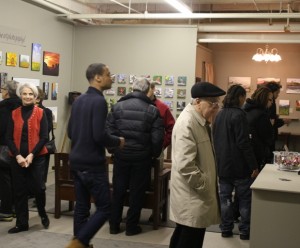 The Pendleton Art Center is open on Final Fridays and admission is free.  You can go inside all the open studios, talk with the artists and see loads of beautiful paintings, photography, sculpture and pottery.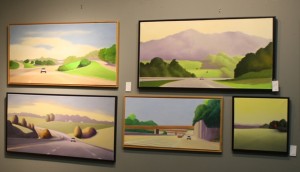 Above you'll see the artwork of  Shirley Findsen. She was, by far, our favorite artist.  Her paintings have a beautiful luminous quality about them that is unlike anything I've ever seen.  It was captivating and I can see myself going back with my checkbook in hand next time.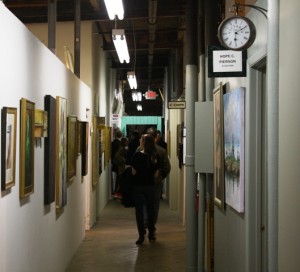 With seven (?) floors of artist studios, you'll find all kinds of stuff to look at and admire.  We saw portraits, landscapes, abstracts, prints, photos… you name it!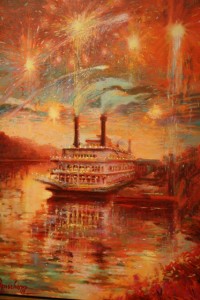 We really enjoyed this event and will definitely return.
Pendleton Art Center is open for Final Fridays from 6-10pm and admission is free.
Valet parking is available right at the door.
Pendleton Art Center is located at 1310 Pendleton Street