It's Day 314 of "365 Things to do in Cincinnati" and today we're featuring one of the great classes offered at The Party Source.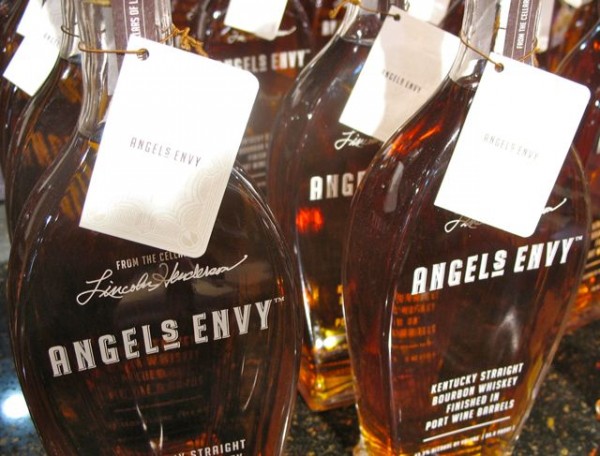 You might be familiar with the Party Source.  They're located in Northern Kentucky and have a great selection of fine beverages plus an amazing variety of party goods and TONS of party food.  But did you know that they offer many incredible classes and tastings?  Last Friday we signed up for the Angel's Envy Bourbon Tasting and class.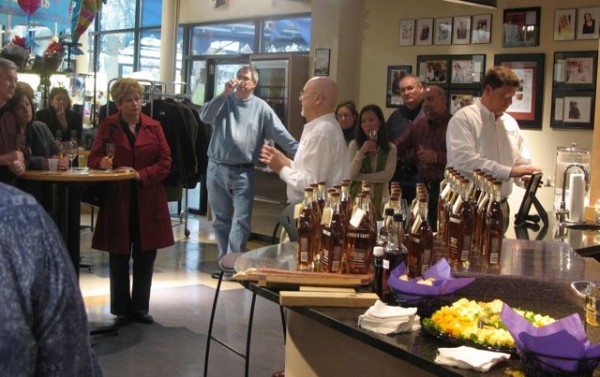 The Party Source has a rather large cooking and teaching space to the left as you walk into the store.  They offer classes almost every evening.  They have hands on classes, demonstrations, tastings and they also offer private events.   Some of the future offerings that caught my attention were "Pies and Pints" (beer and pizza) and "Burgers and Beers" where they serve up craft brews and burgers. We signed up for and attended the Angel's Envy Bourbon tasting.  We all filed into the kitchen and mingled about at the tables.  We were served a glass of white wine while we waited and they also had a very nice selection of hor d'oeuvres (a large cheese platter with assorted breads, meatballs, etc).
Our class was taught by the men that started the company that produces the Angel's Envy bourbon.  We listened to a father and son team tell us all about what goes into making their bourbon.  They gave us an introduction into how bourbon is made and described the barreling process.  They also explained some of the things they do to make their bourbon special, such as using barrels that were once used for port. The Angel's Envy bourbon is a gorgeous rich red color and you can really taste the vanilla in it.
We really enjoyed our evening at The Party Source.  We will definitely return for the burger and beer night as I hear their chef is a great cook.  And surely you all know by now what I think about beer. All classes do require registration and most (if not all) do have a fee, although it's very reasonable.  Be sure to arrive about 15 minutes before your class starts to get signed in and ready. The Party Source is located at 95 Riviera Drive in Bellevue, KY You can see the Party Source EQ class schedule here