If you're looking for a new place to enjoy some great locally sourced food, look no further than Panino.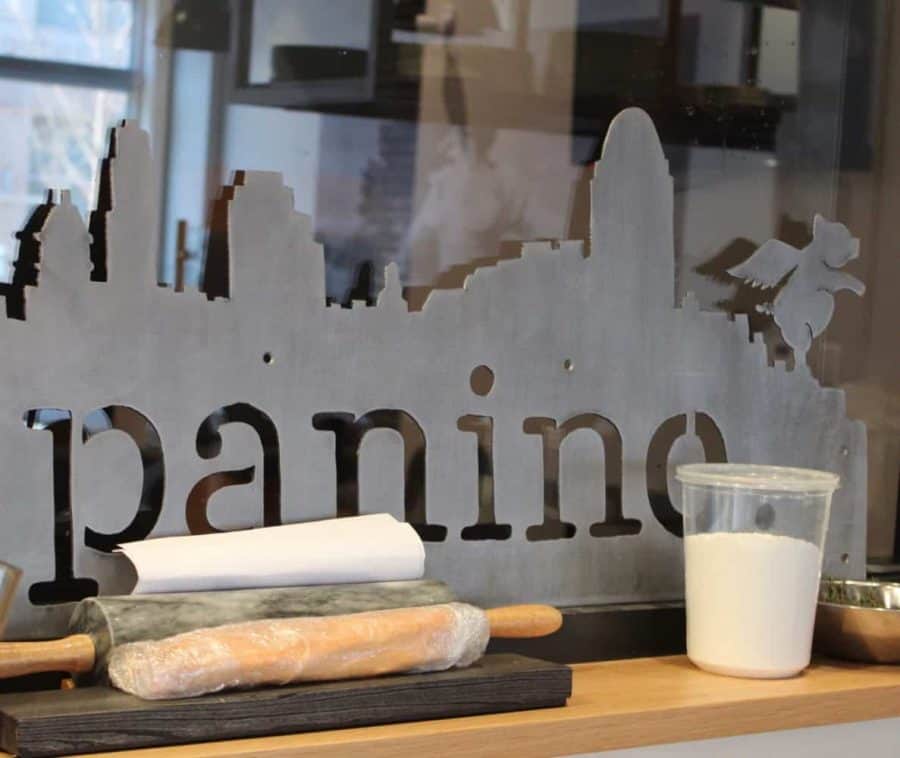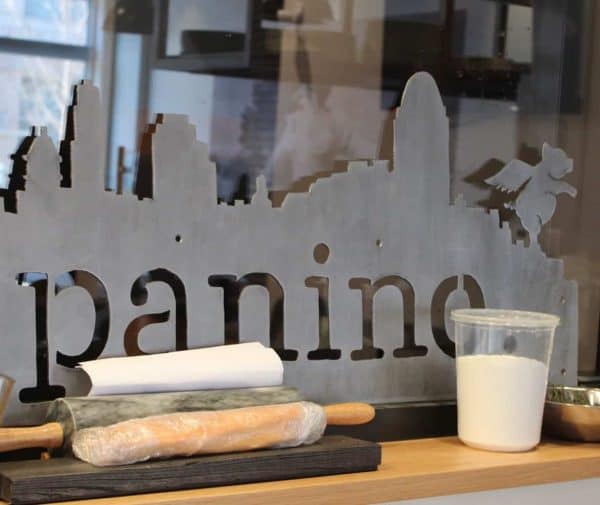 Panino is a new comer to the OTR (Over the Rhine) food scene. Located on the west side of Vine, in the 1300 block, this is a wonderful spot for lunch, dinner, or a drink or two.
Meet Nino Loreto, one of the owners. He is totally immersed in and dedicated to his craft. This guy (along with his biz partner, Joe Helm) is a master of wonderful house-made salumi, pancetta, and prosciutto creations. Their menu states, "If it's meat and it's on our menu, we butchered/prepared it ourselves."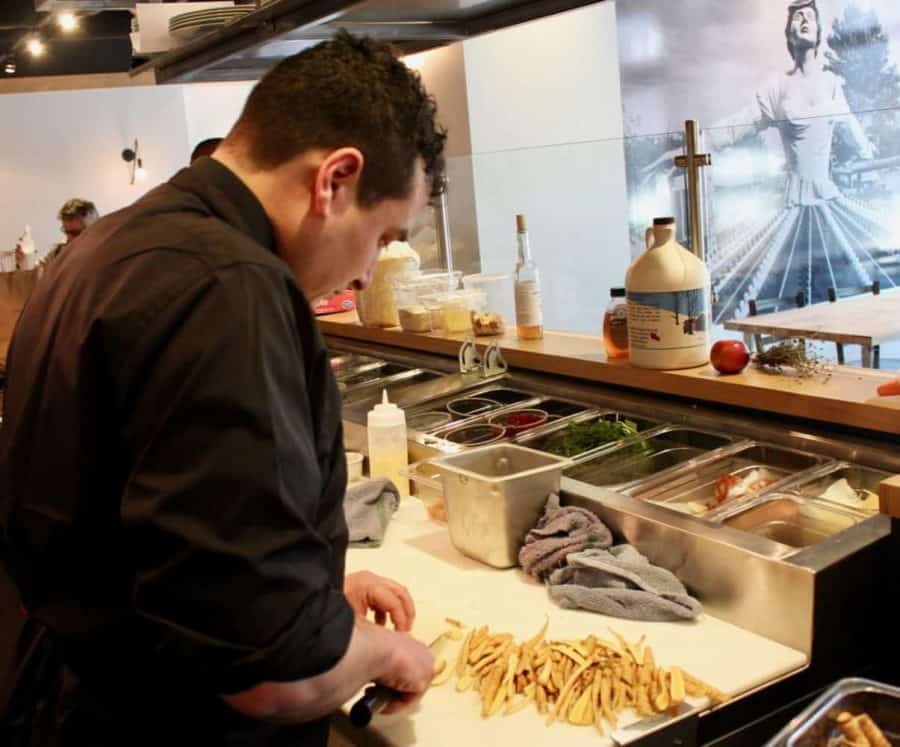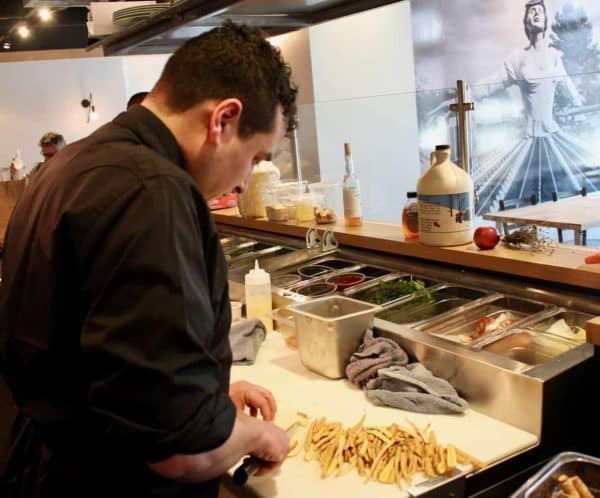 Their menu features meats that start as whole hogs, turkeys, and ducks from local farmers. They butcher and process all of this in house and work from extensive spreadsheets to track the progress of their meaty creations and house-cured meats.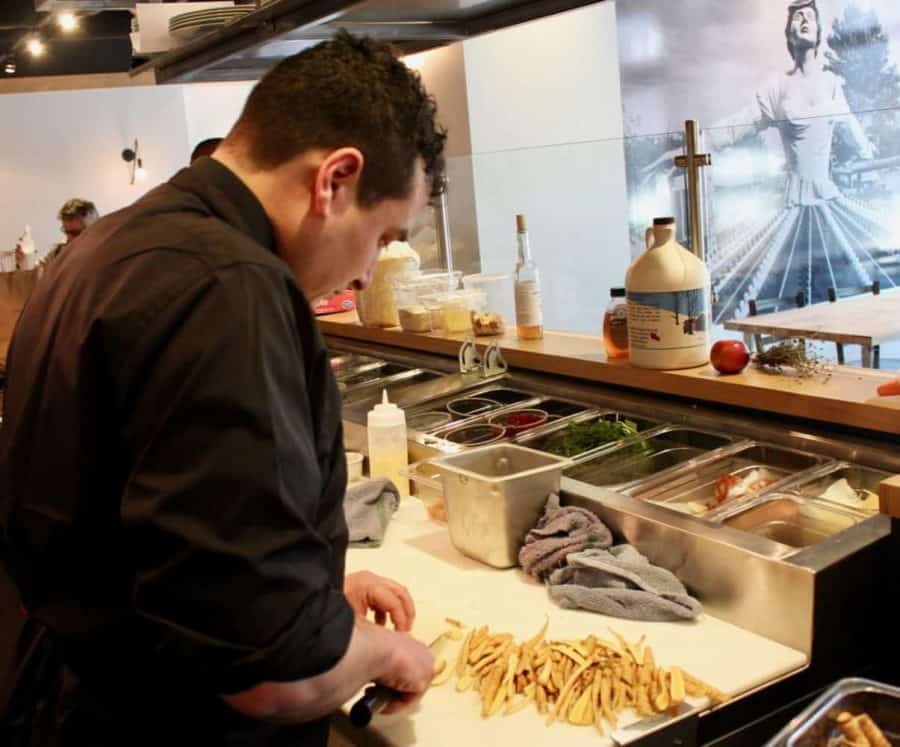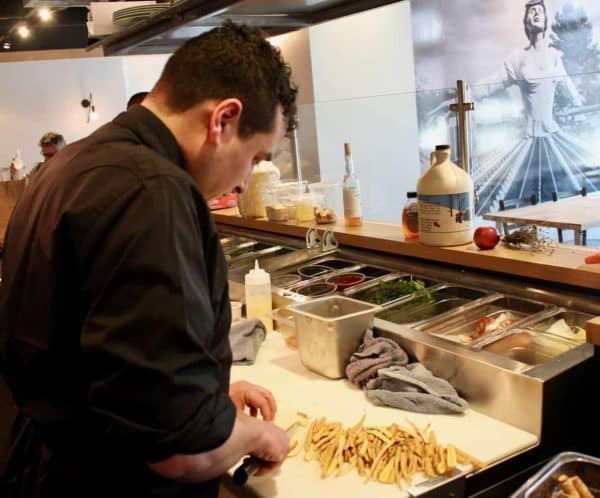 In addition to locally sourced meats, they also use locally grown and produced food and ingredients whenever they can. You'll find soups and salads made from in-season produce on the menu (like the carrot soup he's making above). Bread is from local favorite Sixteen Bricks and their honey is from Carriage House Farms.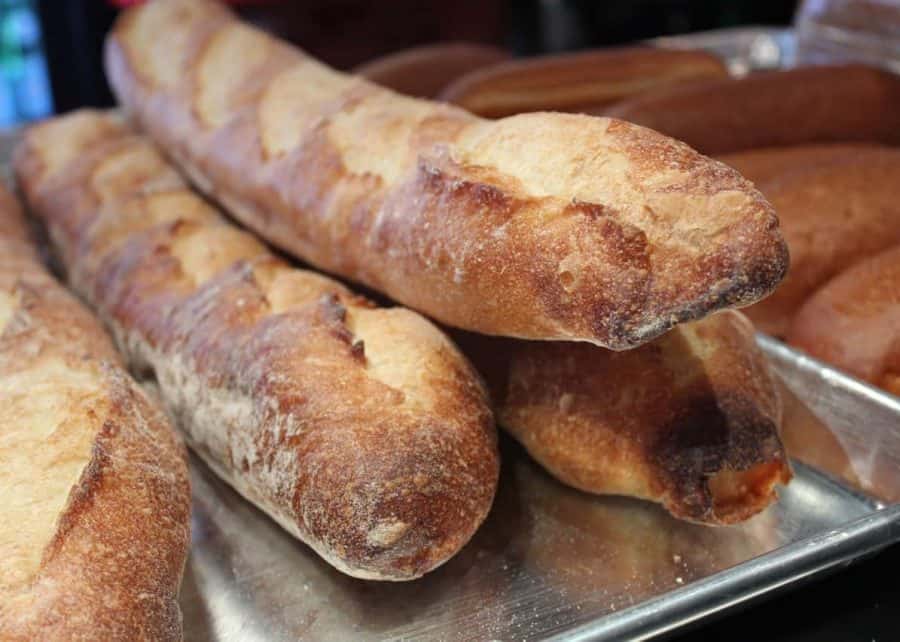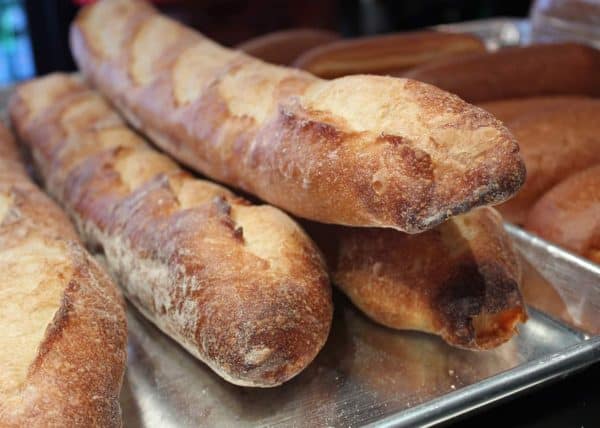 Described as "fast casual", you currently order at the counter. They have a chalkboard menu above the counter and they also have a paper menu. The paper menu has descriptions of all their wonderful charcuterie plates as well as their soups and other seasonal offerings. I'd recommend taking a look at the paper menu before you order, just to be thorough.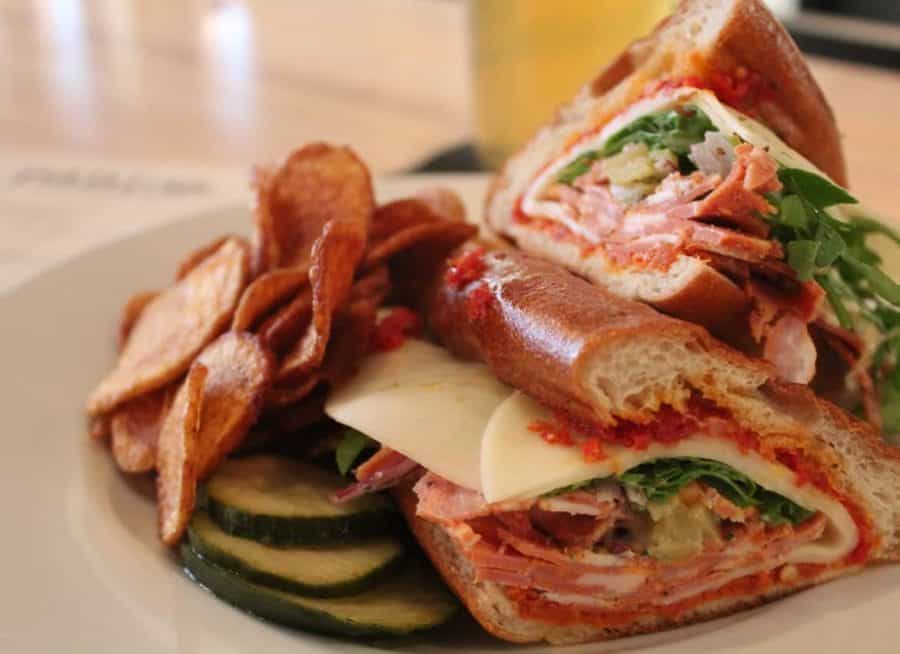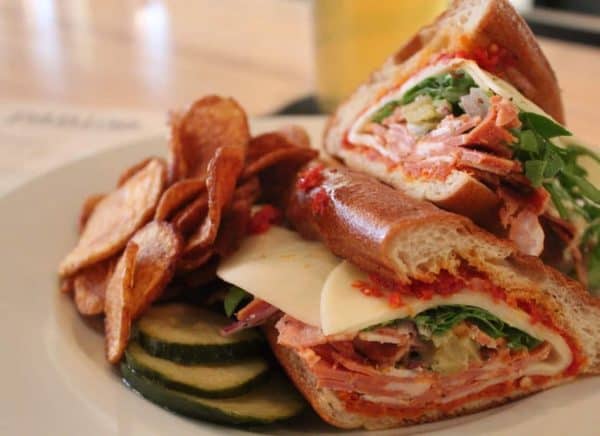 We chose to sit at the bar with our food and immediately noticed markings reminiscent of a bowling lane. And that's for a good reason as the bar and tables were built (by Nino) from wood salvaged from Del-Fair Bowling Lanes (formerly in Delhi). Even the actual BAR is local!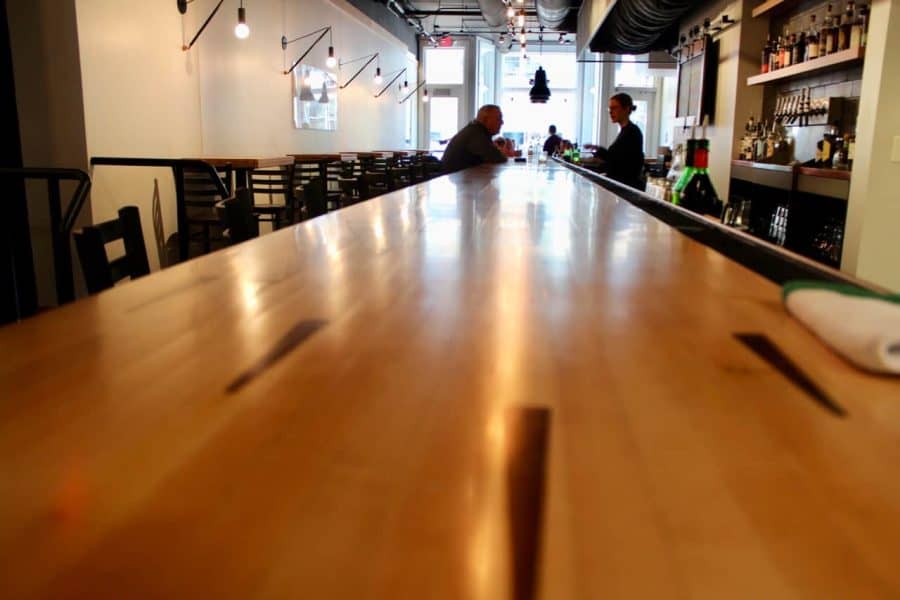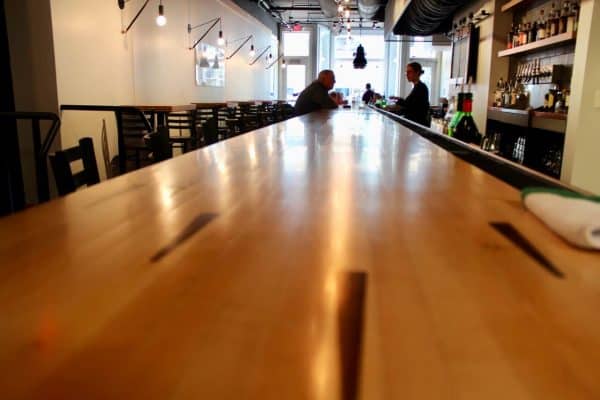 The restaurant features the long bar as well as a number of tables. They do have a TV at the bar that they'll pull out for Sunday games (hidden behind the barn door type beer menu).
You'll find a variety of craft beers are on tap (lots of local choices plus some others). They offer local Skeleton Root wines and have a nice selection of liquor as well.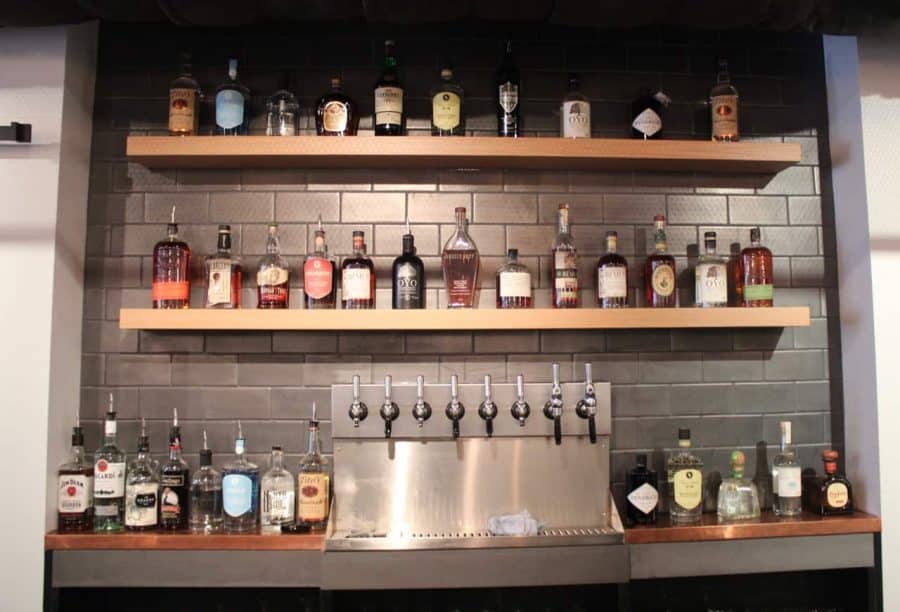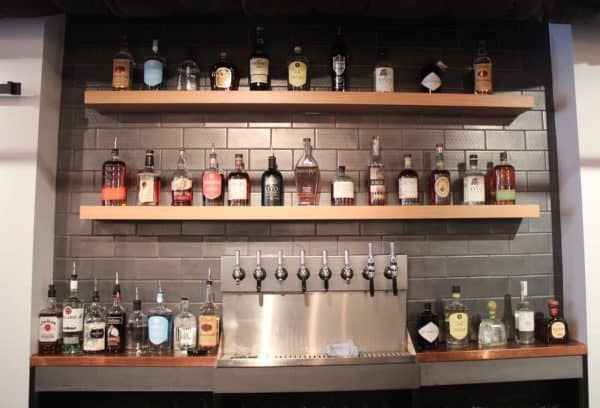 And don't miss their dessert options which currently include Pizzelle, cookies, and brownies.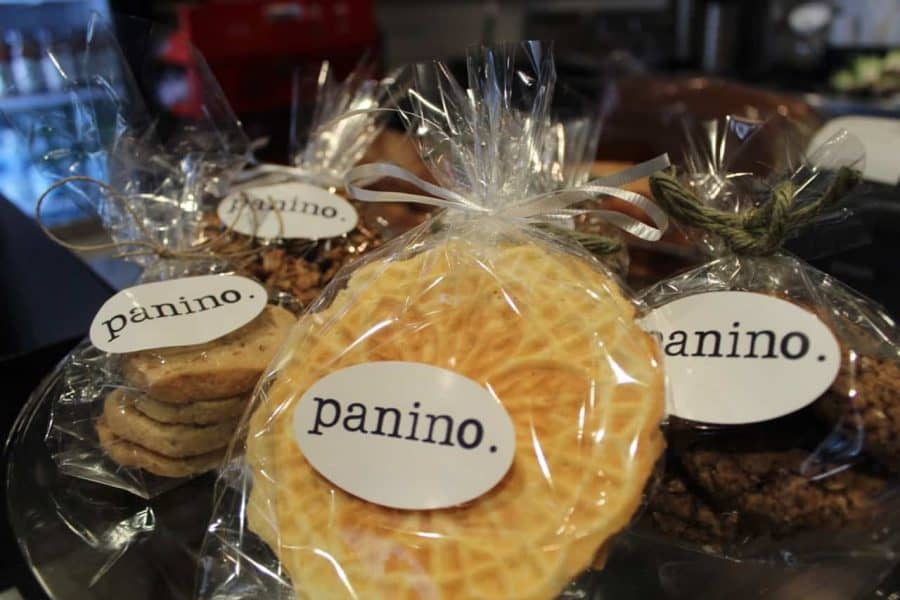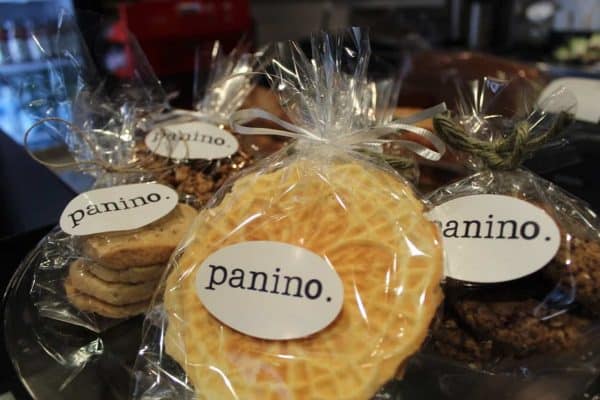 Panino is located at 1313 Vine Street (in Over the Rhine)