It's Day 233 of "365 Things to do in Cincinnati" and today I went out to O'Bryonville and stumbled across a great little park – Owls Nest Park.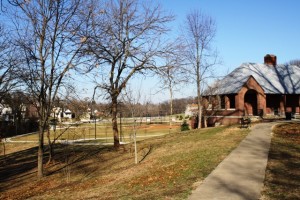 Nestled amongst homes and the main O'Bryonville shopping area on Madison, this is a great little Cincinnati Park District Park.  It has a nice paved walking trail surrounded by beautiful fields and forested areas.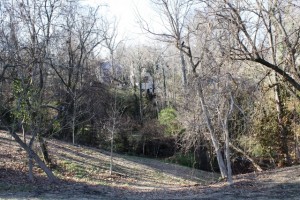 It's actually an incredibly peaceful place, especially considering the hustle and bustle all around it.  I heard LOTS of birds while I was there and would imagine this to be a great place to come with some binoculars if you're into bird watching.  The park has a large number of benches all around if you're coming to take in the wildlife and the scenery.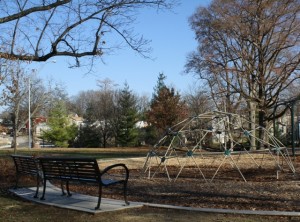 There's also a very nice children's play area, complete with a climbing dome.  You don't see those around too much anymore!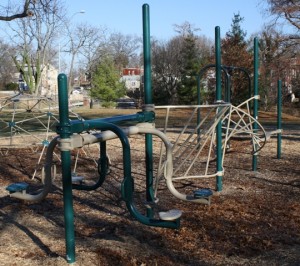 The park's play equipment appears to be very new, with lots of newer "attractions" such as the teeter-totter seen above where one seat moves the seat that is diagonal and on the other side.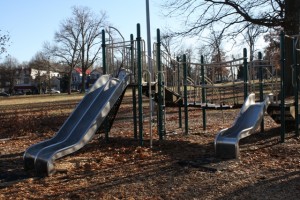 They also have slides for kids of all sizes as well as swings and a climbing wall…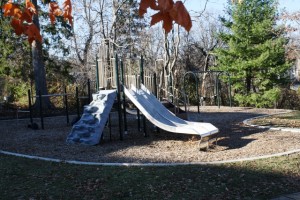 Owls Nest Park also has a few picnic tables and grills for your enjoyment when the weather is warmer.
Parking is available on the street in front of the park (metered but free on Sundays).
Owls Nest Park is located at 1984 Madison Road in O'Bryonville