I spent my Sunday afternoon trying out some of the restaurants that will be at this weekend's Taste of Cincinnati.
Let me give you the low down on a few things you MUST try out this weekend.

If you have to get just one dessert at Taste of Cincinnati, make it the Nutella Poppers from Joella's Hot Chicken.
We visited Joella's Hot Chicken in Crescent Springs and had the Jumbo Chicken Tenders (one of the dishes they're serving up at Taste) along with their Bama White BBQ Dippin' Sauce (all kinds of horseradishy goodness) and a side of their Parmesan Garlic fries.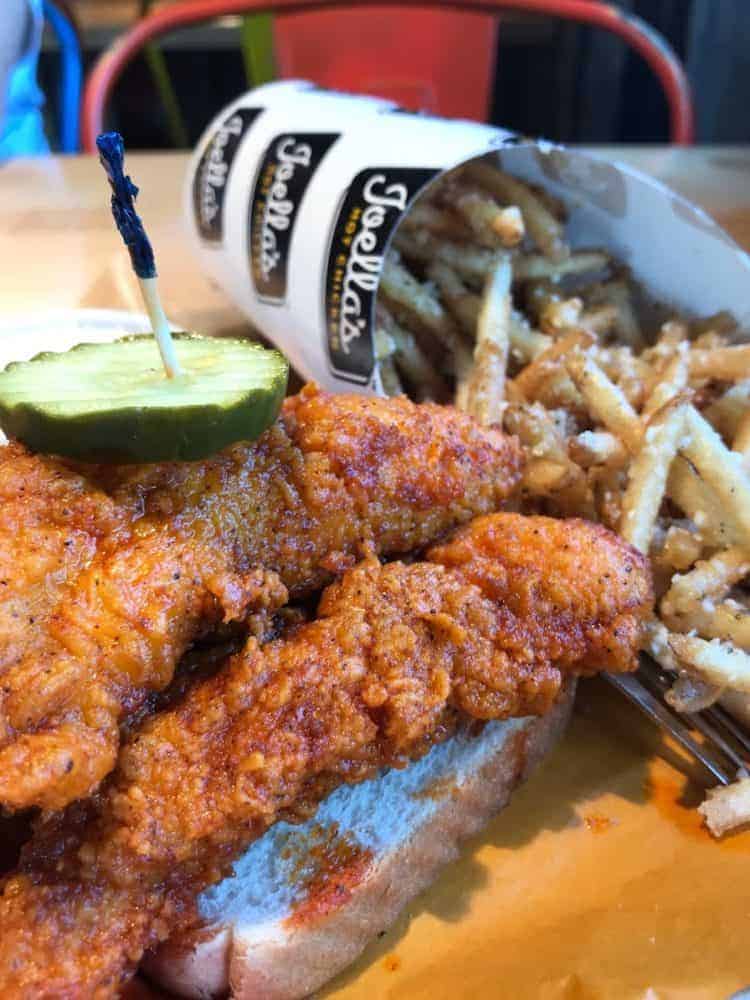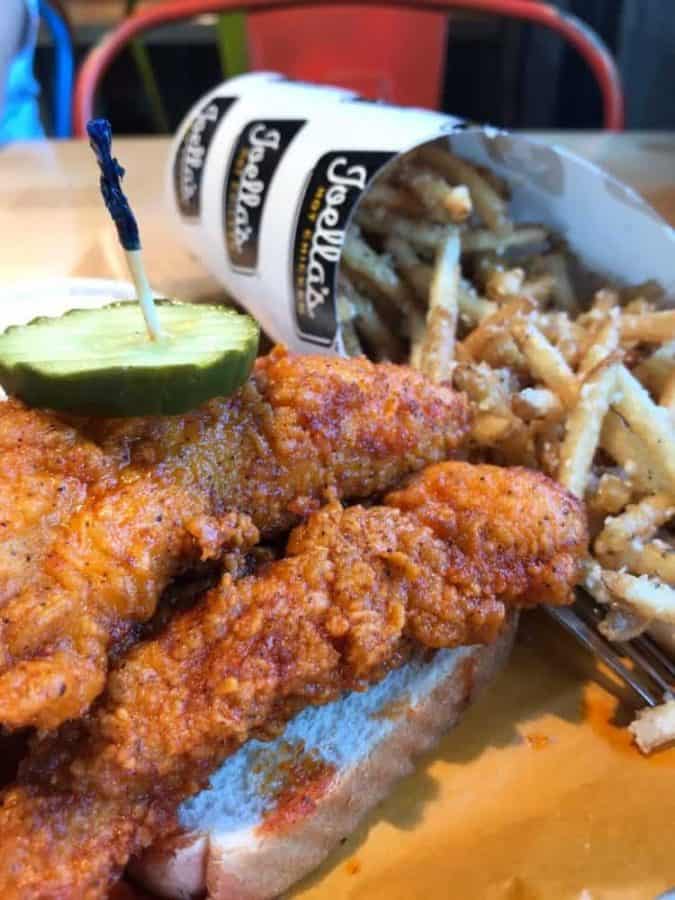 The fries weren't the most attractive side I've ever seen but what they lacked in appearance they made up for in taste. They were TOTALLY addictive. Those shoestring fries had just the right amount of seasoning. We finished that all up with Nutella Poppers. Those things! It is totally worth the drive to Crescent Springs just to have their Nutella Poppers.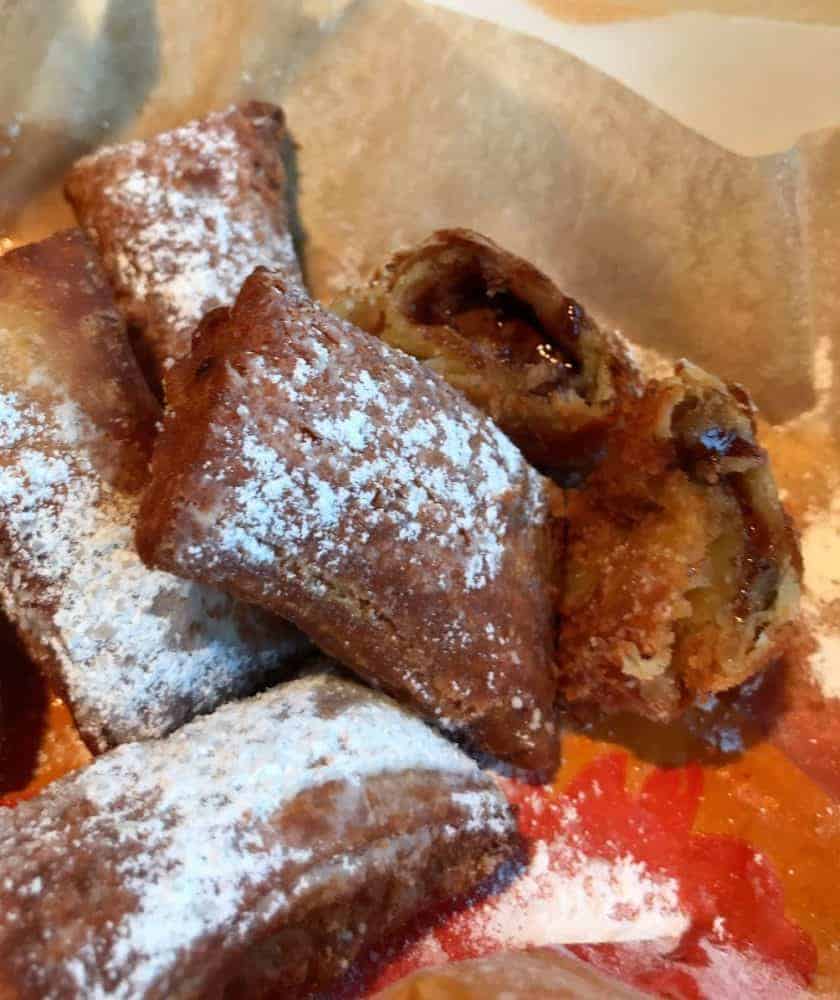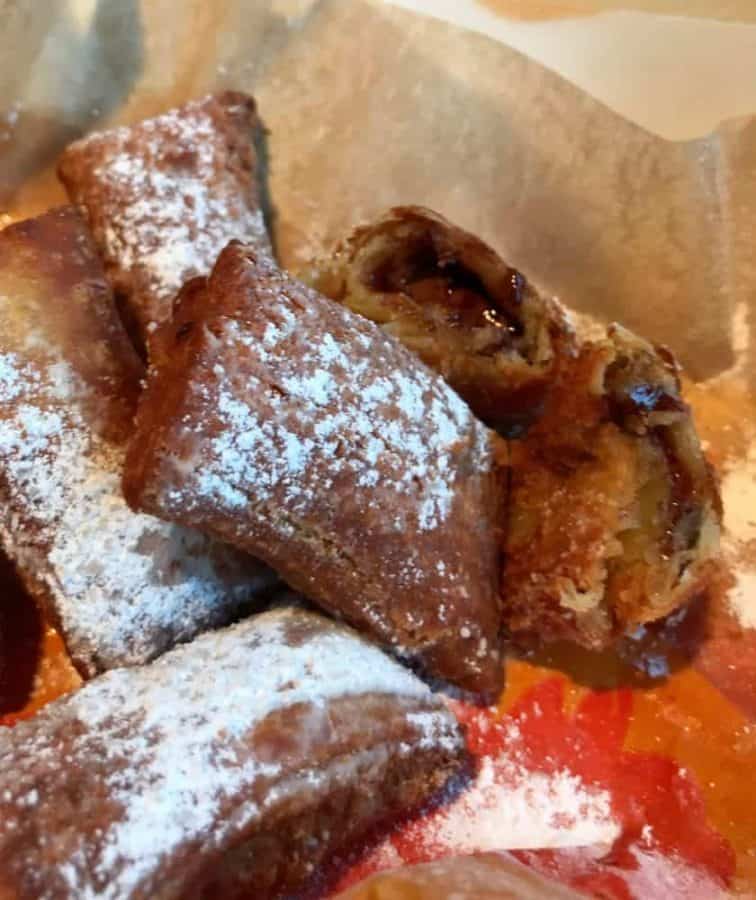 These flaky little bundles of joy are deep fried and full of Nutella. The dusting of powered sugar puts them over the top. We don't typically have dessert out but we were THRILLED to have to try these! Seriously, this is THE DESSERT to try at Taste this weekend. Interesting tidbit: Joella's Hot Chicken is supposed to be opening a location at The Banks very soon.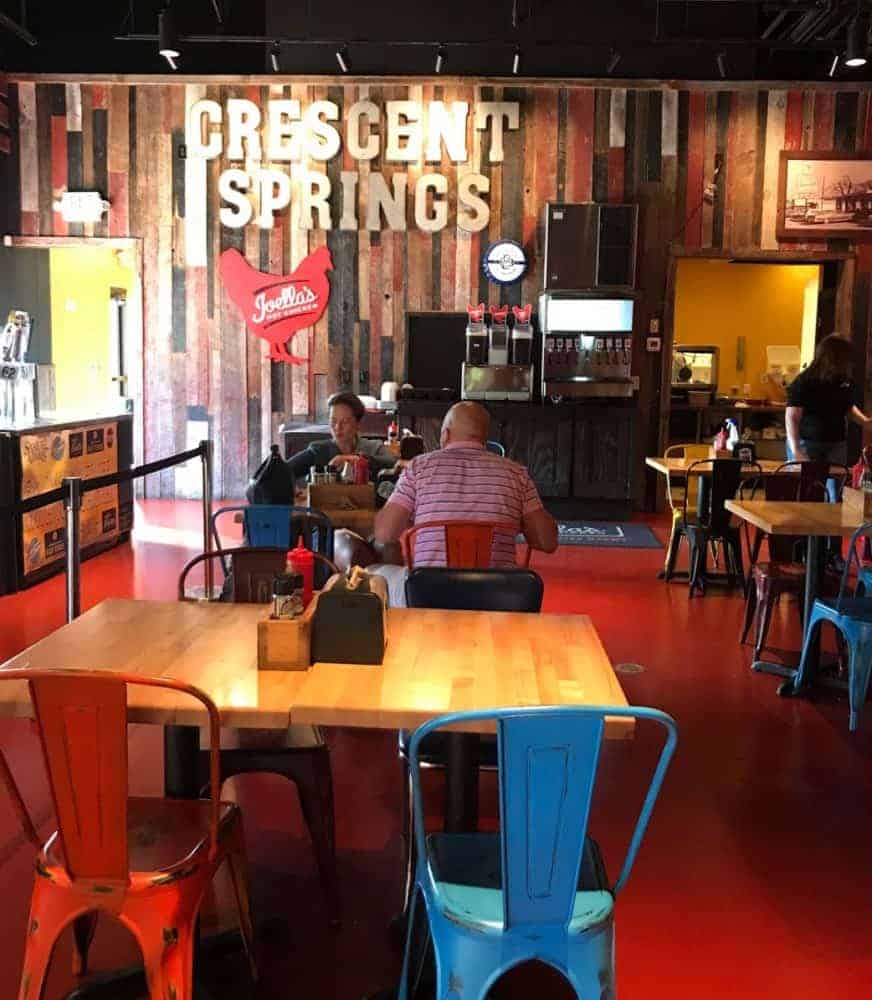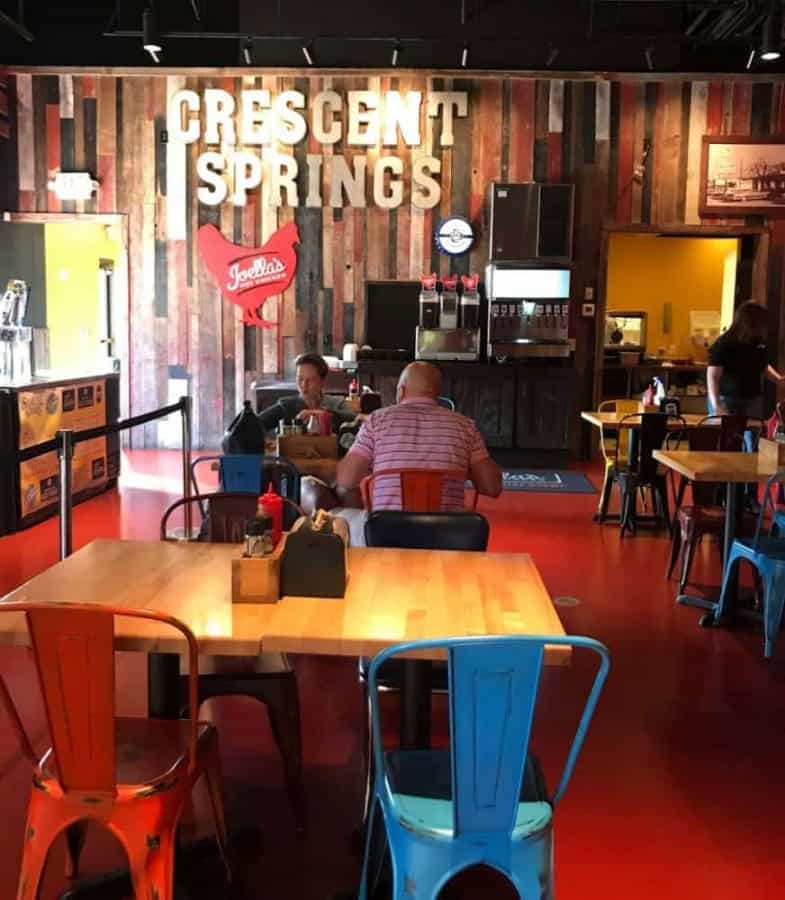 Our next stop was Buona Terra Gelato in Mt. Lookout.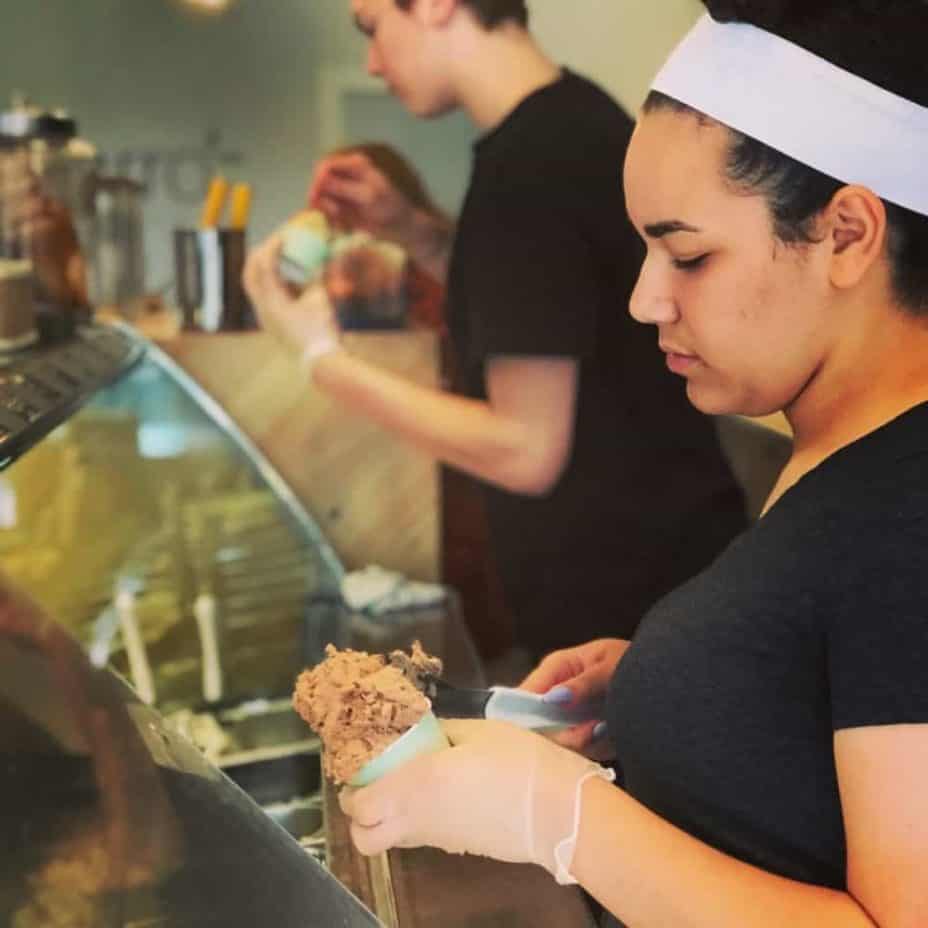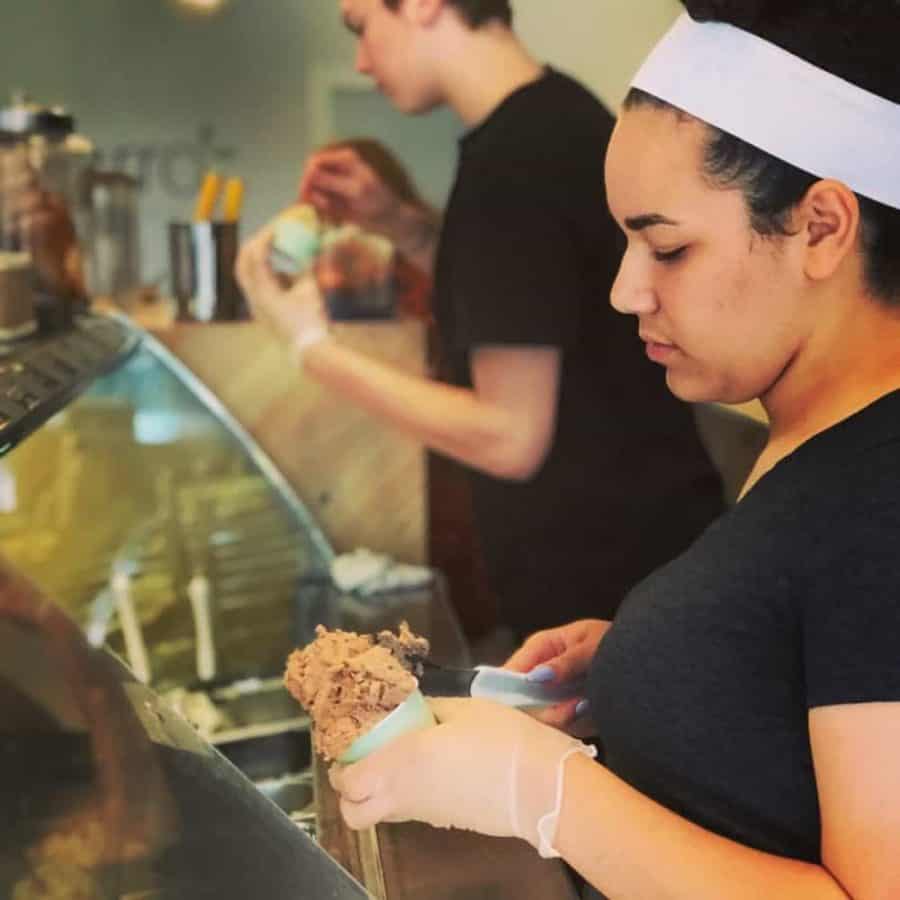 Another real winner! I had a combo dish of gelato – Lemon Curd and Blood Orange. I was hoping to sample the Pink Lemonade Gelato that's on the Taste menu but their flavors rotate in the shop and it was not available when we were there. So I went with my favorite flavor – lemon and asked them to pair something with it for me.
I am here to tell you that if you like tart their Blood Orange gelato will rock your world! Taste of Cincinnati flavors will vary from what they have in the shop (they rotate flavors) but this gelato is well worth a try. It will be especially tasty on a hot day!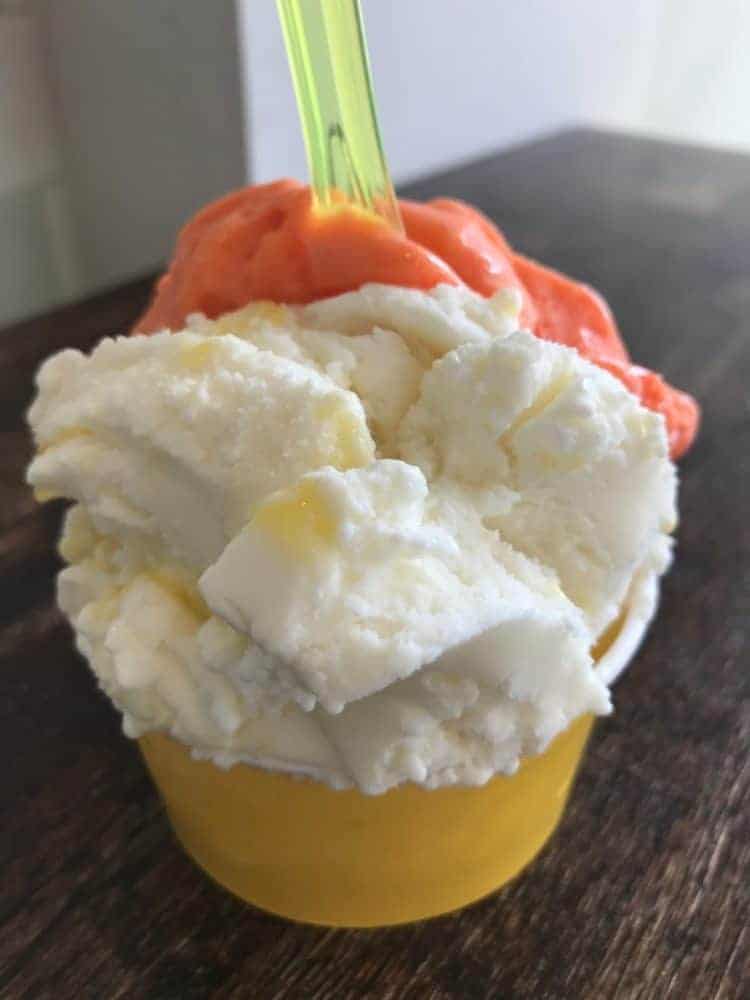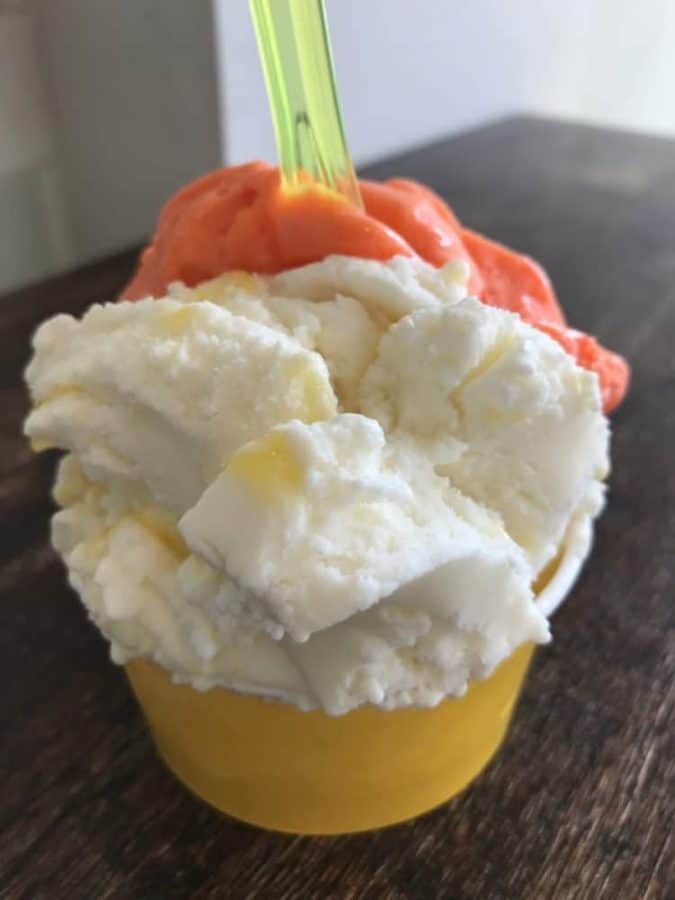 My husband had the Cake Batter Gelato along with a side of chocolate gelato. The Cake Batter Gelato was dead on and tasted EXACTLY like cake batter! It even had sprinkles on top. Nice touch, Buona Terra.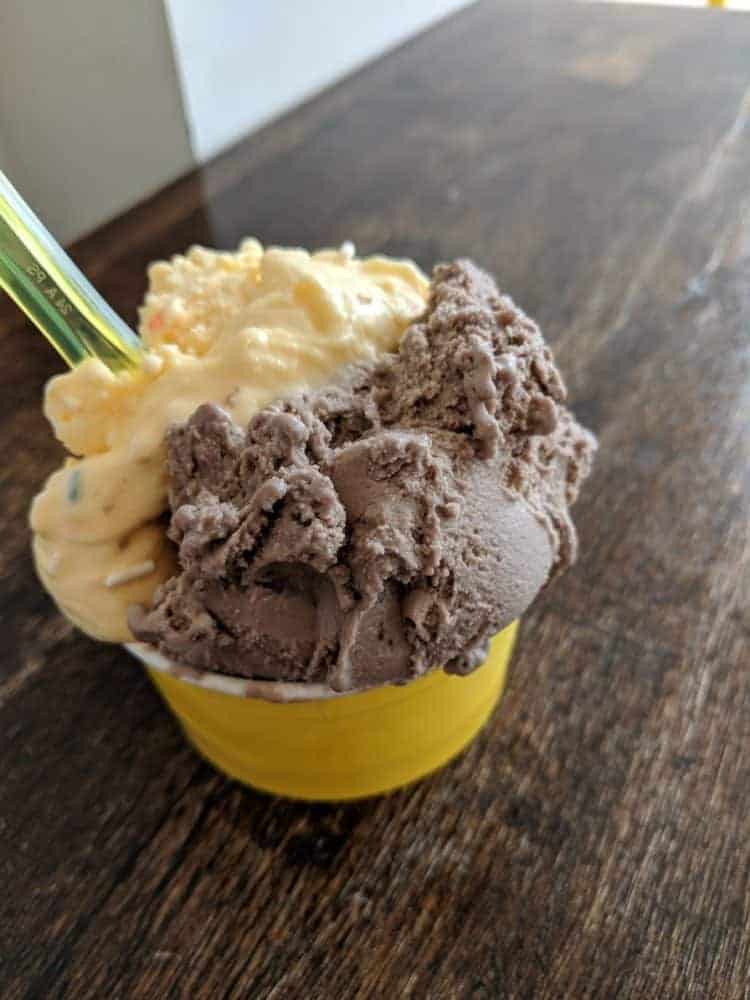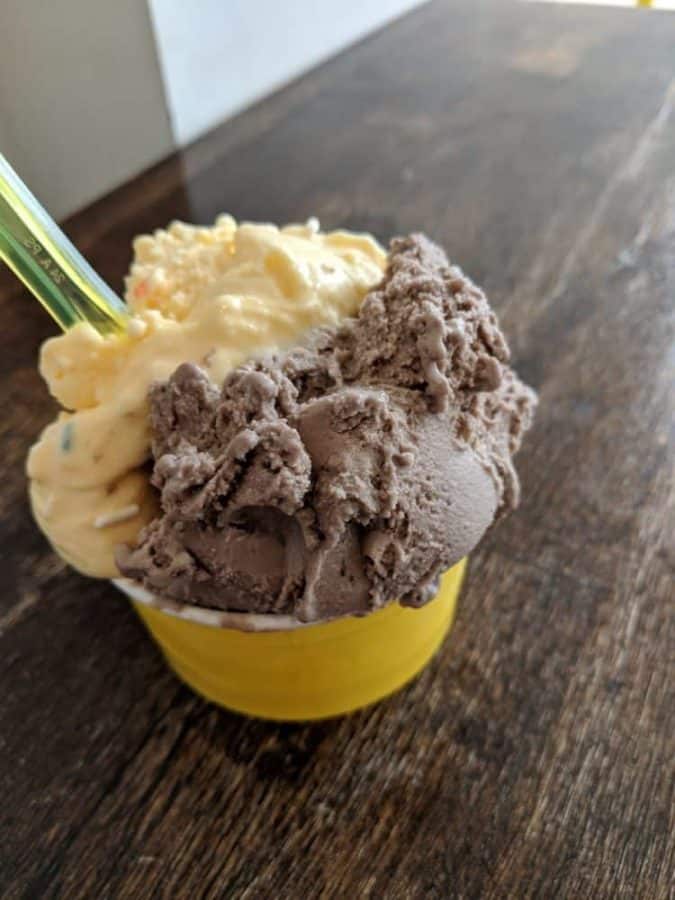 My only regret was getting such a big cup of gelato because we had more stops to make! And, as you can see, their scoops are GENEROUS. Did I still eat the entire thing? Yes, yes I did. 🙂
We experienced the islands right here in Cincinnati with some great food from Island Frydays.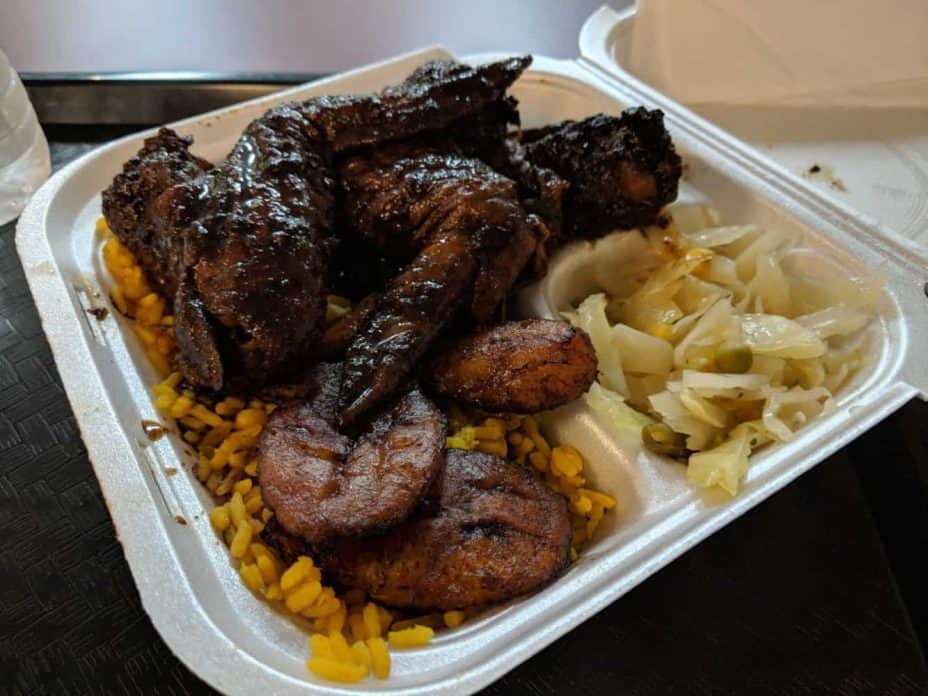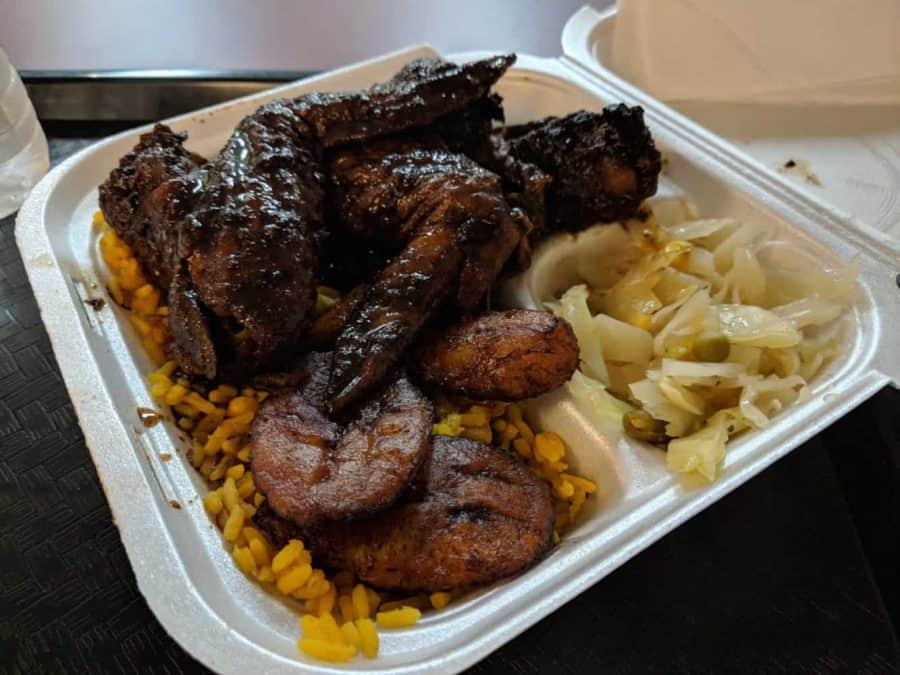 Island Frydays is another spot we wanted to try and I'm glad we did because it was our third win! We had the Jerk Chicken with yellow rice and veggies. The chicken was "fall off the bone delicious". You could taste the spices but it wasn't overpowering at all – great stuff! This is a fun spot to try, especially if you want to experience the island flair.
Lucky for you, you can get all of these great eats in one spot – Taste of Cincinnati!
Taste of Cincinnati is happening over Memorial Day Weekend – May 26-28, 2018. Get all the details here.
In full disclosure, Taste of Cincinnati is a 365Cincinnati sponsor.