Get out there and explore all 75 of Ohio State Parks with the new Park Passport.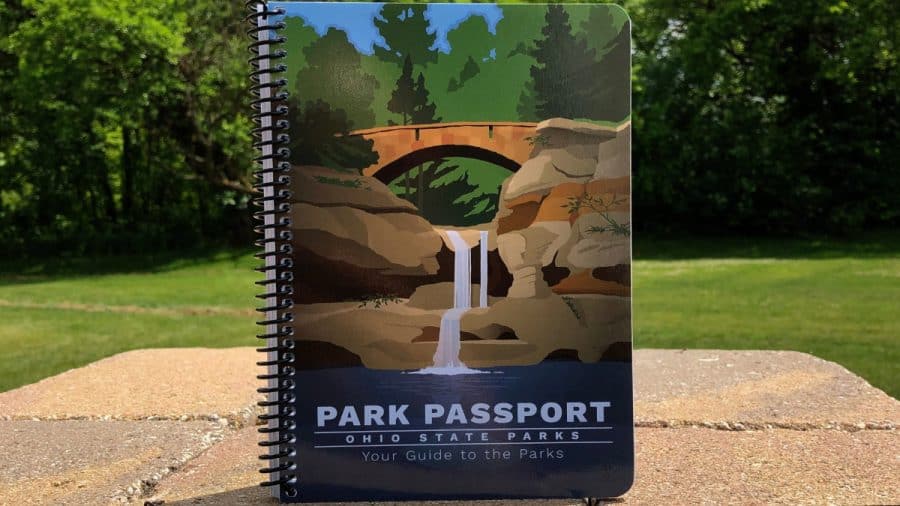 What is it?
The Ohio State Parks Passport is a wire bound booklet / journal that serves as a guide and memory keeper for all of your Ohio state park explorations. Use it to keep track of all your park visits… and to choose some new parks to explore.
What's included in the Parks Passport?
Inside the Passport you'll find a page for each park. That page includes a color photo of the park, an overview of the park, a list of what's offered there, the location, and a big spot for your STAMP (get it as you visit each park)! There's a map at the front of the booklet and a list of all the parks – making it easy to see what parks you've visited and which ones are yet to come.
The Park Passport includes a full set of custom state park decal stickers that you can use to keep track of all your park visits. And there's space for your notes about each park too.
How Do You Get One?
The Ohio State Parks Passport is $10 and can be purchased online or at one of these parks (while supplies last): Burr Oak, Deer Creek, Geneva, Hueston Woods, Maumee Bay, Mohican, Punderson, Salt Fork, and Shawnee. Additional parks will have the passports as more park shops reopen.
---
Get started with the exploration! With over 1,000 miles of trails and 75 parks, you're sure to discover something new!