It's Day 215 of "365 Things to do in Cincinnati" and today we paid a visit to the North College Hill Bakery.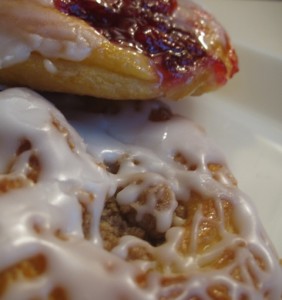 Established in 1933, this little bakery packs a big punch. They bake all of their own bread, pastries and danishes every day.  This bakery is one of the traditional "mom and pop" bakeries.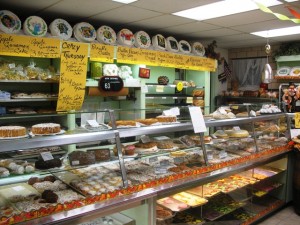 They make everything in-house.  And by everything I mean everything – cookies, pastries, bread, and some of the best cakes I've ever had.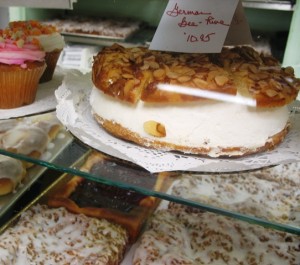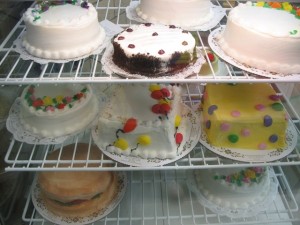 I decided to visit a bakery today because Cincinnati Magazine is hosting a free launch party tonight (11-10-10) for the Cincinnati Magazine's Bakery Issue (November, 2010).    North College Hill Bakery is one of my favorites AND they're featured in the article.  So this was a perfect stop for me this morning :).  The things I'll do for this blog!
And here's an interesting tidbit for you – The NCH Bakery business was once leased to a man named Matt Perkins (for a brief time in the 1950's).  But Matt had some big things of his own in mind and went on to start the Perkins Restaurants chain.  See, all kinds of great things come out of the door at North College Hill Bakery! Stop by and sample the confections at North College Hill Bakery today!  You won't be disappointed! North College Hill Bakery is located at 1807 West Galbraith Road in North College Hill They are closed on Sunday and Monday Parking is available in their lot – right next to the bakery