I am always on a quest to find the best burger. If a place is known for their burgers, 9 times out of 10, I'm going to have one.
So it should be no surprise that I've had my eye on Matt the Miller's Tavern for some time. I've heard how good their burgers are. I've heard how great their service is. So I finally put it on my calendar and stopped in for lunch.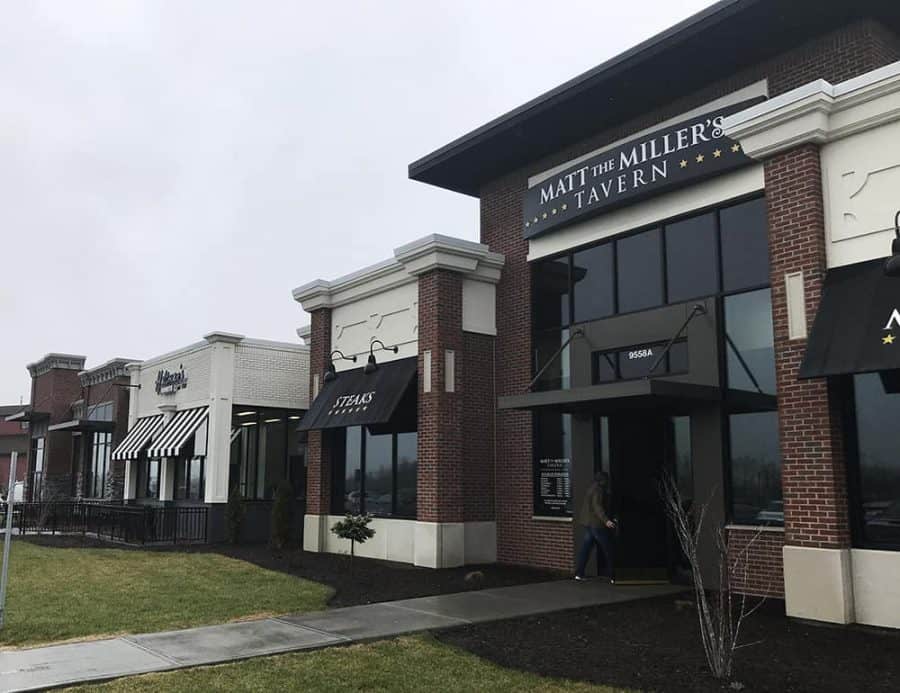 Side note: don't miss the fact that Matt the Miller's Tavern is right next to the new Holtman's Donuts location!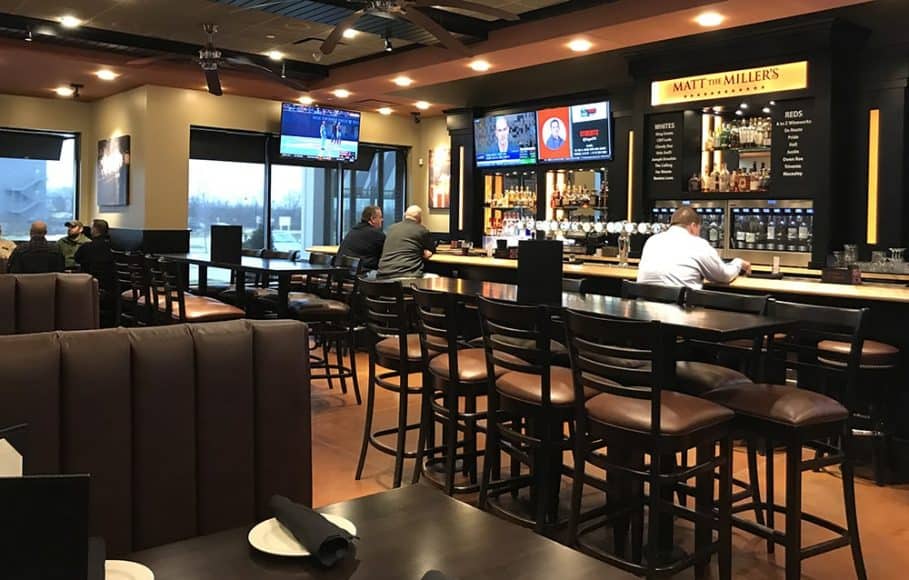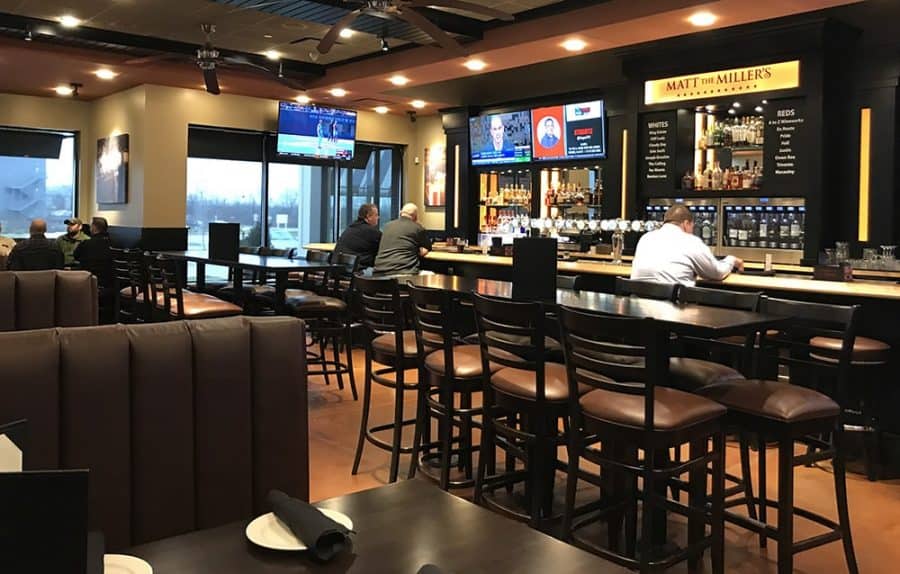 Matt the Miller's is what I'd consider upscale casual. It's a very bright, comfortable place with lots of windows and warm colors. A bar surrounded by lots of bar seating is on the south side. The bar is full service with 21 taps of draft beer which frequently rotate to highlight local breweries and the best craft beer on the market.
The rest of the restaurant is mostly booth seating with some tables in the back room. Their back room does have doors which would close it up for a private event.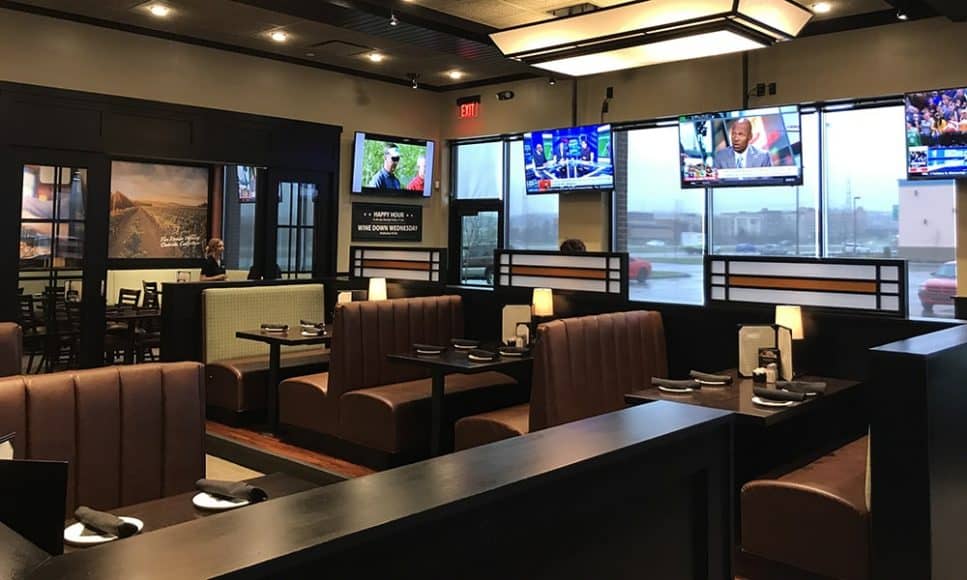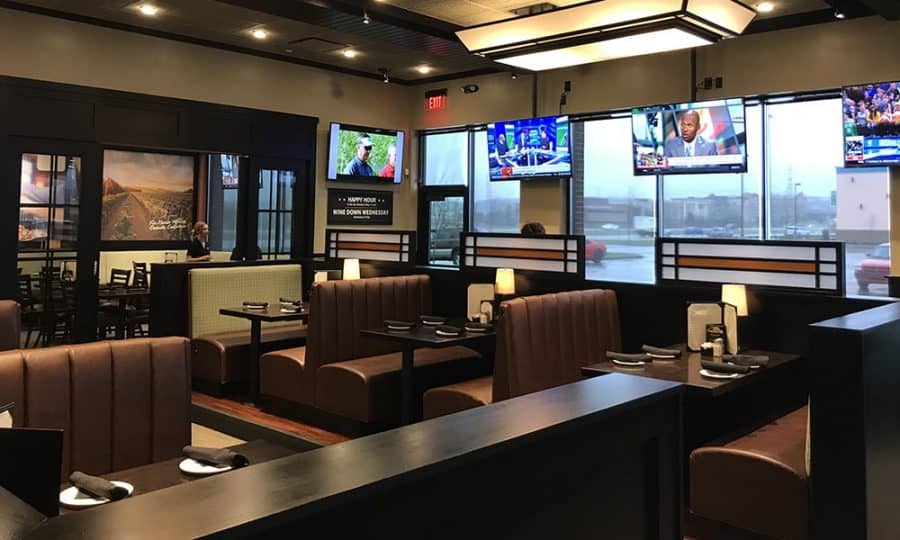 On the edge of the bar area you'll find a large booth that will accommodate a large party. We find these especially convenient when we have little kids in the group, giving them a little room to be kids while at a restaurant, you know?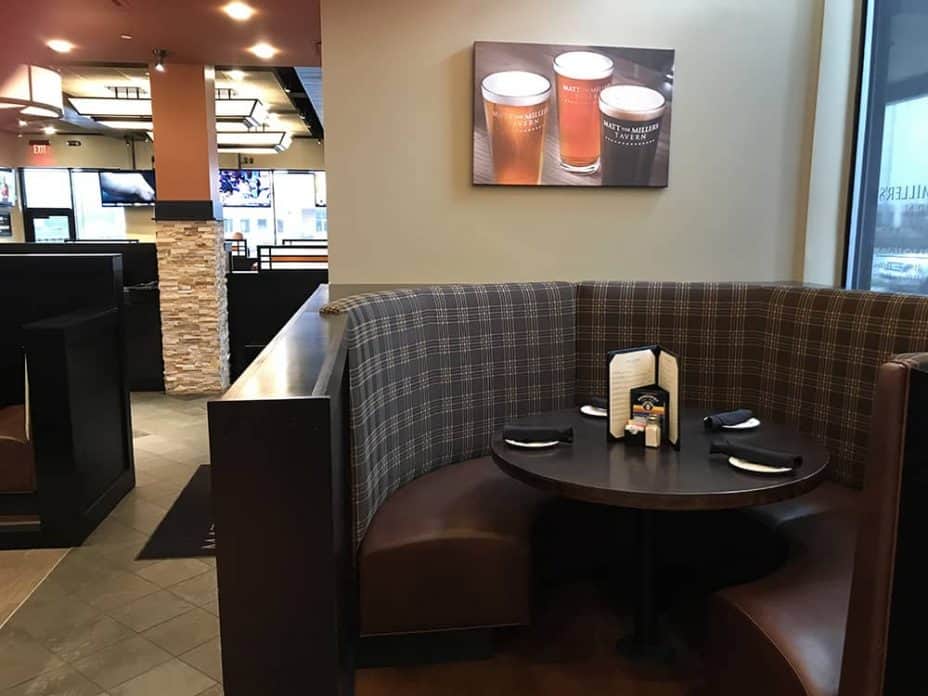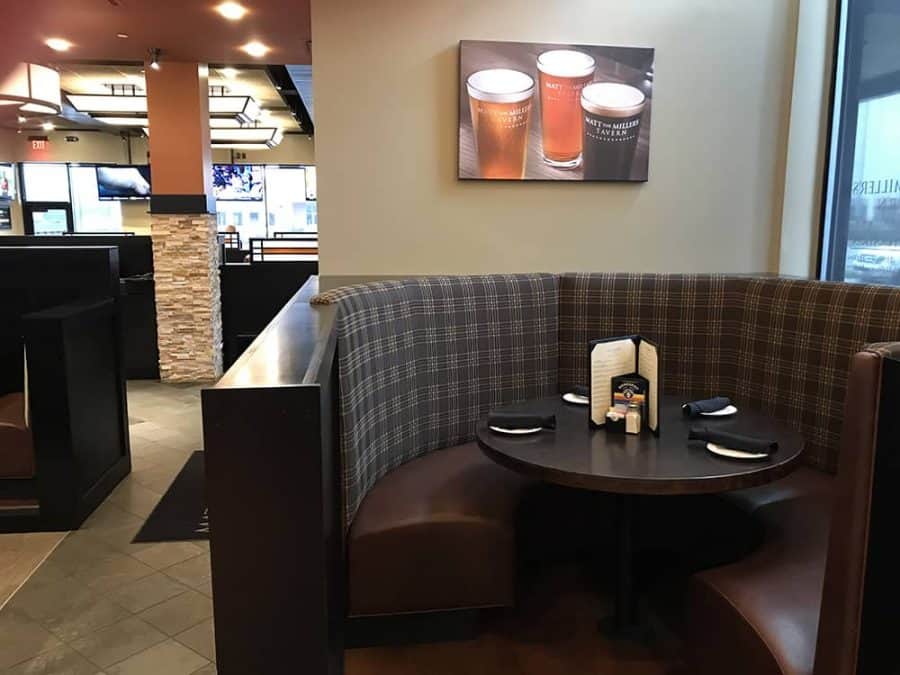 So what did I eat??? I decided to try the Matt's Burger – pepper jack cheese, onion straws, lettuce, tomato, and Marie Rose sauce on a toasted Brioche bun. I love a good burger with fries so that's what I chose but you can also choose from sweet potato fries or a salad.
It was an excellent burger. The vegetables were fresh, the onion straws were tasty, and there was just the right amount of sauce. It was a good sized sandwich. I could only eat half of it. Was it the best burger I've had? Sadly, no it wasn't. But it was pretty great and I wouldn't hesitate to order it again.
I should note that sandwiches are just a part of their menu. They have salads, flatbread pizza, steaks, and fish. They have a kids' menu too. Find the West Chester Matt the Miller's Tavern menu here.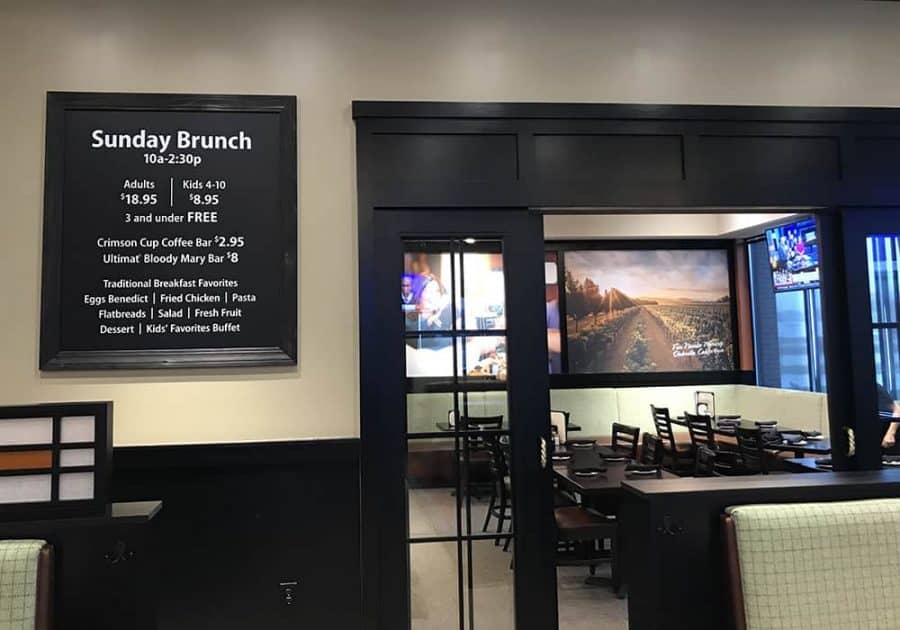 My next visit will be for their Sunday Brunch. I've seen great pictures of their brunch online and after having a great lunch today, I'll be back!
Matt the Miller's Tavern has two locations in the Cincinnati area.
West Chester: 9558 Civic Centre Boulevard | West Chester, OH 45069 | (513) 298-4050
Kenwood: 5901 East Galbraith Road, Unit 212 | Cincinnati, OH 45236 | (513) 914-4903
Find Matt the Miller's Tavern menu here.
Click here to make your reservations for Matt the Miller's Tavern.