This post is part of a sponsored partnership with Great Parks of Hamilton County.
Get ready to learn a craft from days gone by at one of the Maker Trade events being held this summer at Shawnee Lookout.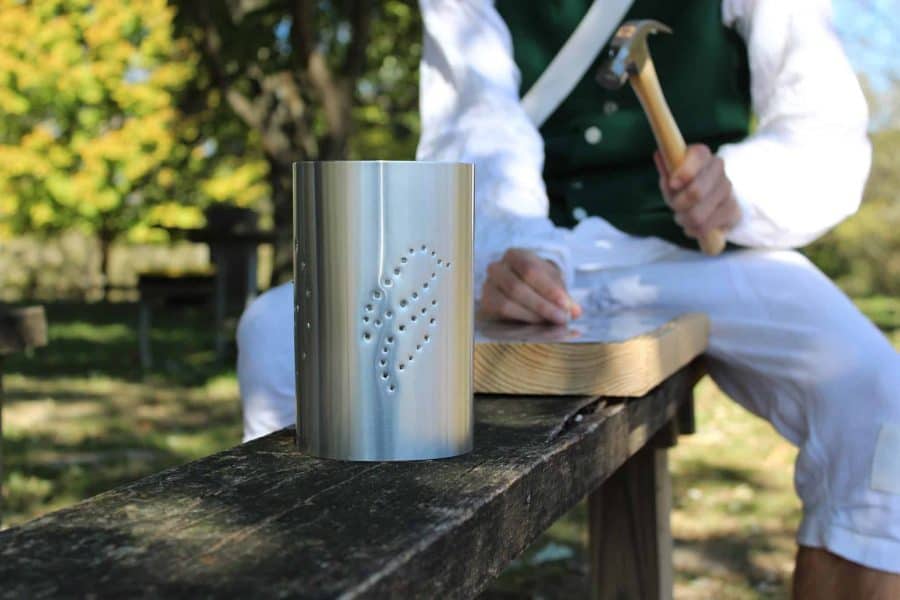 Take a step back in time when you explore Shawnee Lookout's Historic Schoolhouse during their Open House Events (2-5pm) and be sure to take part in Maker Trades – both happening on the last Sunday of the month (June-Sept, 2019).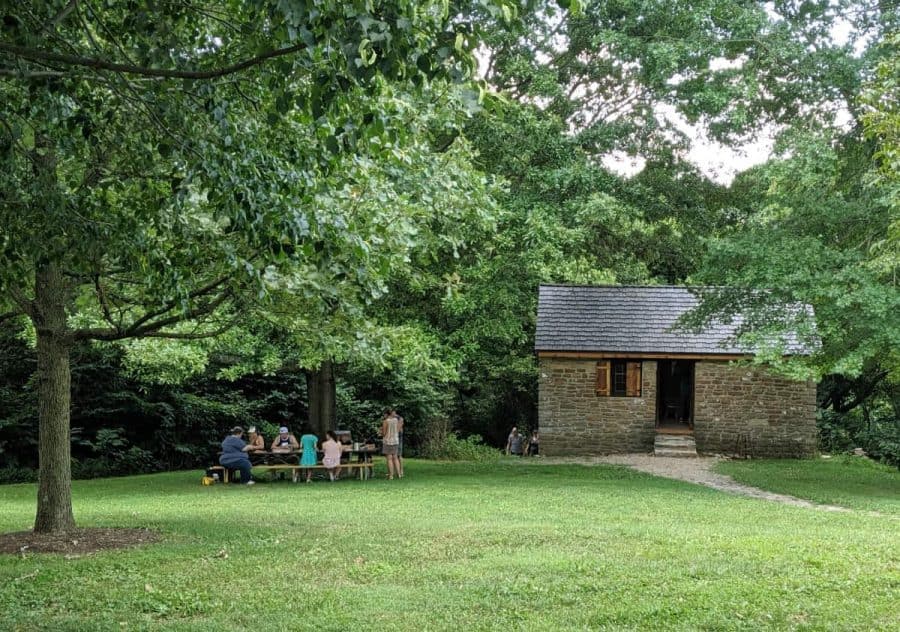 Maker Trade Events for 2019
Basket Making
Sunday, June 30, 2:30 – 4:30 p.m.
Reeds or shakes, over and under – learn the basics of weaving and make a simple basket. ($5/basket, payable at the door)
Tin Crafting
Sunday, July 28, 2:30 – 4:30 p.m.
Is the wind always blowing out your candle? Grab some tools and punch out a pattern in your lantern, because it's hammer time at Shawnee Lookout! ($5/craft, payable at the door)
Pioneer Toymaker
Sunday, Aug. 25, 2:30 – 4:30 p.m.
It's time to store your tablets, put down the cellphones and turn off your battery-powered toys. Children of the 1800s enjoyed toys like bullroarers, buzz saws, cup-and-ball games, Jacobs's ladders and much more. Get ready for endless entertainment as you build your own pioneer toys. ($5/craft, payable at the door)
Leather Pounding
Sunday, Sept. 29, 2:30-4:30 pm
From shoes to belts and more, leather was an essential part of frontier life. Grab a hammer and tools to work your own leather masterpiece. ($5/craft, payable at the door)