If you're looking for some great local restaurants that offer curbside or drive through service, this is your list! Whether you don't want to get out in the cold, you have the kids in the car, or someone at your house has the cooties, these eateries are making it easy for you to get your meal and go.
And, BONUS!, when you order take out from our local restaurants you're helping these fine folks stay open through all of this!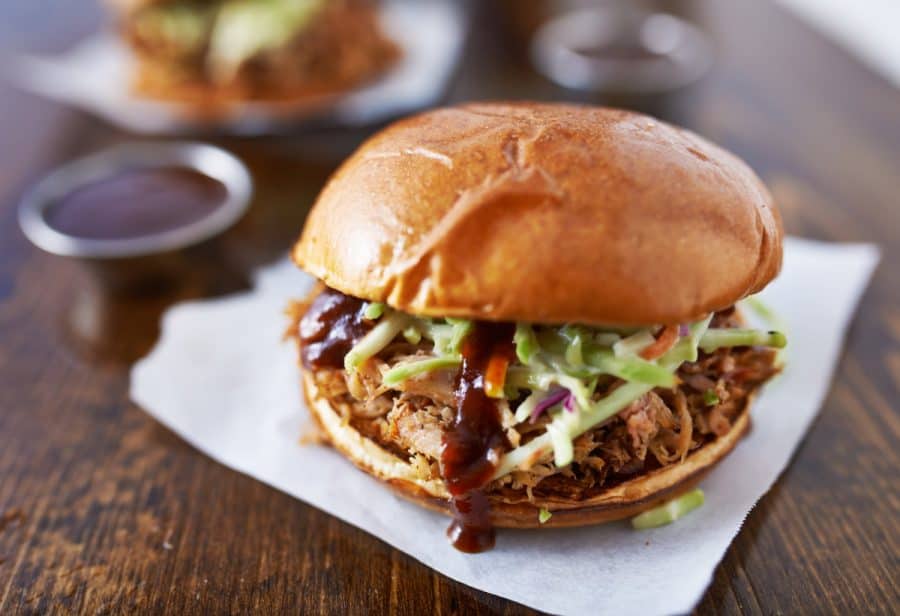 Please keep in mind that menu offerings and availability will change and some places are only open on certain days. I've included a link for each restaurant so you can plan ahead for some yummy and oh-so-convenient meals.
Curbside & Drive Thru Offerings in Greater Cincinnati:
Arnold's Bar and Grill offers curbside carryout.
Find their menu here. You can call in an order to 513-421-6234.
Hours: closed Sun and Mon, see their Facebook page for current hours
Location: 210 E. 8th Street, Cincinnati, Ohio 45140
The Birch in Terrace Park is offering curbside pickup.
Find their menu here and then call 513-831-5678 to order.
Hours: Tues-Fri 1130am-9pm, Sat. noon-9pm
Location: 702 Indian Hill Rd., Terrace Park, Ohio 45174
Branch Hill Coffee Company has drive thru service.
Find their menu here. You can call in an order to 513-774-7774 or order when you arrive.
Hours: Mon-Thurs 6am-4:30pm, Fri 6am-4pm, Sat 7am-4pm, Sun 8am-3pm
Location: 371 Bridge Street, Loveland, Ohio 45140
BrewRiver at Sonder Brewing is offering curbside pickup.
Find their menu and order online here or call 513-601-8328
Hours for pickup: Mon 4-9pm, Tues-Thurs 11am-9pm, Friday 11am-10pm, Sat 10am-10pm, Sun 10am-8pm
Location: 8584 Duke Blvd., Mason, Ohio 45040
Carlo and Johnny is offering curbside takeout.
Find their menu and order online here or call 513-936-8600
Hours for pickup (for cooked food): 4:20-8:40pm
Location: 9769 Montgomery Rd., Cincinnati, Ohio 45242
Catch a Fire Pizza offers curbside pickup.
Find their menu below (by location); call in your order (by location) or order online
Oakley location (at MadTree Brewing): 3301 Madison Rd., Choose Curbside Carryout when you order online, park in a designated spot beside the hangar in the back (main) lot at MadTree, and call them at 513-267-5710 when you arrive.
Find the Oakley curbside menu here
Blue Ash location: 9209 Kenwood Rd., 513-514-0016; If you prefer not to come in, text them from your vehicle when you arrive and they'll bring your food and beverages to your car touch-free!
Find the Blue Ash curbside menu here
See the respective locations for hours
Chez Renee French Bistro has curbside service.
Find their menu and order online here.
Hours for Pick Up: Wed and Thurs 5-8pm, Friday and Sat 11am-9pm
Location: 233 Main Street, Milford, Ohio 45150
Citrus and Sago is open for curbside carryout.
Find their menu and order online here.
Hours for Pick Up: Wed and Thurs 4-9pm, Friday and Sat 11:30am-9pm
Location: 1004 Delta Ave., Cincinnati, Ohio 45208
Crzy Monk Asian Eatery has curbside pickup.
Order from their online menu and choose "curbside" when you're checking out. Call them when you arrive at 513-721-6665.
Hours: Mon – Thurs 11am-10pm, Fri 11am-11pm, Sat 3-10pm
Location: 627 Main St., Cincinnati, Ohio 45202
Dunlap Cafe, home of the Adult Happy Meal, is offering curbside carryout.
Find their menu here. Call 513-721-0704 to place your order, pay cc over the phone, call when you're parked, and a masked employee will take food out to your car.
Hours: M-Th 7am-1:30pm, Friday 7:30am-5pm, Sat 9m-3pm
Location: 1926 Dunlap St., Cincinnati, Ohio 45214
Empanadas Aqui has a drive through window.
Find their menu here, call 513-701-9500.
Hours for Pick Up: Monday-Saturday 11am-9pm
Location: 322 Reading Road, Mason, Ohio 45040
Fireside Pizza has curbside delivery.
Find their menu and call 513-751-3473.
Hours for Pick Up: everyday 11am-9pm
Location: 773 E. McMillan St. Cincinnati, Ohio 45206
Hop Ping Frog has curbside pickup.
Order from their online menu and choose "curbside" when you're checking out. Call them when you arrive at 513-381-4848.
Hours: Mon – Sat 5-9pm
Location: 29 E. Court St., Cincinnati, Ohio 45202
Jeff Ruby's Steakhouse is offering curbside takeout.
Find their menu and order online here or call 513-784-1200.
Hours for pickup (for cooked food): 4:20-8:40pm
Location:700 Walnut St., Cincinnati, Ohio 45202
LALO Chino Latino has curbside pickup.
Order from their online menu and choose "curbside" when you're checking out. Call them when you arrive at 513-381-5256.
Hours: Mon-Thurs 11am-830pm, Fri 11am-9:30pm, Sat 12-9:30pm
Location: 709 Main St., Cincinnati, Ohio 45202
Marty's Hops and Vines is offering a "Petite Carry Out Menu" for curbside pickup
Find their menu here and order via phone at 513-681-4222.
Hours for pickup: Tues-Sat 2-6pm
Location: 6110 Hamilton Ave., Cincinnati, Ohio
Piccolo Wine Room offers curbside service for food.
Find their menu here.
Call ahead to order at 513-771-6612 to order and then call again when you arrive and they'll bring it out to you.
Hours: Kitchen is open Wed – Saturday, 5-9pm
Location: 23 Village Square, Glendale, Ohio 45246
The Pickled Pig offers curbside delivery.
Find their menu here.
Call ahead to order at 513-748-7114 and then call again when you arrive and they'll bring it out to you.
Hours: Tues – Saturday, 11am-7pm
Location: 645 E. McMillan St., Cincinnati, Ohio 45206
The Precinct is offering curbside takeout.
Find their menu and order online here or call 513-321-5454
Hours for pickup (for cooked food): 4:20-8:40pm
Location: 311 Delta Ave., Cincinnati, Ohio 45226
Red Rose will deliver curbside.
Find their menu here.
Call in your order at 513-620-7673 and then call when you arrive and they can bring it out front or to the parking lot.
Hours: Tues – Thurs 4-8pm, Friday and Saturday 4-10pm
Location: 5915 Hamilton Ave., Cincinnati, Ohio 45224
Slatt's Pub will deliver curbside.
Find their menu here and call in your order at 513-791-2223.
Hours (check with them for curbside hours, these hours are for the restaurant): Mon-Fri 11am-9pm, Sat brunch 11am-3pm and dinner 4-9pm, Sunday 4-9pm
Location: 4858 Cooper Road, Cincinnati, Ohio 45223
Station Family + BBQ has curbside carryout.
Find their "same day" menu here and order online
Hours for Pick Up: Thurs 5-8pm, Fri 4-8pm, Sat 4-8pm, Sun 4-7pm
Location: 400 Wyoming Ave., Cincinnati, Ohio 45215
Steak It Eazy is open for curbside pickup.
Find their menu here; call them at 513-583-0999 or order online
Hours: Wed-Fri 11am-8pm, Sat and Sun 4-8pm
Location: 12082 C. Montgomery Rd., Cincinnati, Ohio 45249
Sweets and Meats BBQ has curbside pickup.
Find their to-go menu here and give them a call at 513-888-4227 OR order online
Hours: Wed-Sat 11am-7pm and Sun 11am-6pm (or until sold out)
Location: 2249 Beechmont Ave., Cincinnati, Ohio 45230
Tela Bar and Kitchen has a drive thru pickup window!
Find their menu here; call them at 513-821-8352 or order online
Hours: Tues-Sat 11am-10pm
Location: 1212 Springfield Pike, Cincinnati, Ohio 45219
TRIO Bistro is offering curbside takeout.
Find their menu here; call them at 513-984-1905 or order online
Hours: Sun through Thurs 11am-8pm, Fri & Sat 11am-9pm
Location: 7565 Kenwood Rd., Cincinnati, Ohio 45236
Wildfire Pizza Kitchen has curbside carryout.
Find their menu here; call them at 513-541-9453 or order online
Hours: Wed-Sat 4-10pm, Sun 4-8pm
Location: 1660 Blue Rock Street, Cincinnati, Ohio 45223
The Wildflower Cafe has curbside pickup.
Find their menu here; call them at 513-492-7514 or order online
Hours: 12-7:30pm
Location: 207 E. Main Street, Mason, Ohio 45040
Zip's Cafe is offering curbside service.
Find their menu here; call them at 871-9876 or order online
Hours: Wed-Thurs 4-9pm, Friday-Sunday 11am-9pm
Location: 1036 Delta Ave., Cincinnati, Ohio 45208




Curbside & Drive Thru Offerings in Northern Kentucky:
Bard's Burgers and Chili has carside carryout.
Find their menu here and then give them a call at (859) 866-6017
Hours: Wed-Sat 11am-9pm, Sunday noon-4pm
Location: 2630 Decoursey Ave., Covington, KY 41015
The Gruff has a drive up pickup window.
Find their menu here; call them at 859-581-0040 or order online
Hours: Mon-Sat 11am – 8pm
Location: 129 East 2nd Street, Covington, KY 41015