Cincinnati's beloved Krohn Conservatory is slated to reopen on Tuesday, July 7, 2020.
The 2020 Summer Show opens that day as well – Growing a Rainbow.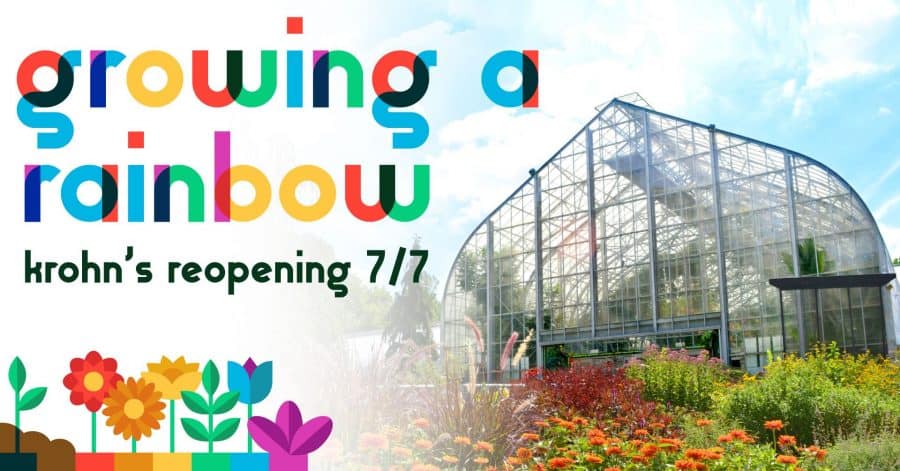 In true Krohn Conservatory style, Growing a Rainbow will feature a variety of flower beds and loads of blooms. Flowers will take the shape of arches, each with flowers of a specific color.
What can you expect in regard to COVID precautionary measures?

🌺 Guests are recommended to wear masks and maintain social distancing while visiting.
🌺 To allow for one-way traffic the entry has been moved to the desert house. Drivers are encouraged to drop off guests at the front curb for a shorter walk.
🌺The gift shop has been relocated to allow for safe social distancing in the lobby.
🌺Restrooms will be cleaned a minimum of every two hours.
---
The Krohn Conservatory Summer Show will run from Tuesday, July 7 through Sunday, August 23; 10am – 4pm. They are closed on Mondays.
Admission: Adults $7.00, Youth (5-17) $5.00, Children (4 and under) free