It's Day 256 of "365 Things to do in Cincinnati" and today we are rounding up all of the great things you can do downtown at Christmas time.  I actually went downtown to see the Hilton's Cincinnati in Gingerbread display and found so many other things to see (lots of them free) that I thought I'd throw it all into one post.  So if you're heading downtown be sure to see…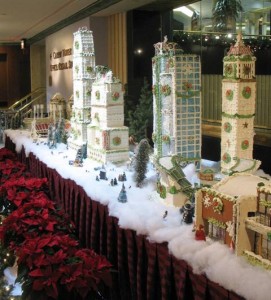 The Cincinnati Hilton / Netherland Hotel has a fabulous gingerbread replica on display.  The diplay features a number of Cincinnati landmarks – Great American Ballpark, The P&G Towers, the Carew Tower, Paul Brown Stadium and more… all done up in gingerbread.  This display is in the Hilton lobby, is free and is open 24 hours a day.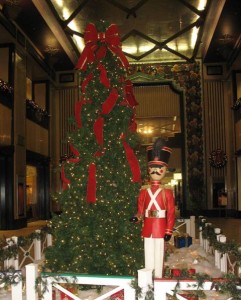 After you see the gingerbread display, head over to the lobby of the Carew Tower to see their trees and soldiers.  The lobby itself is gorgeous any day of the year but is particularly pretty at Christmas time.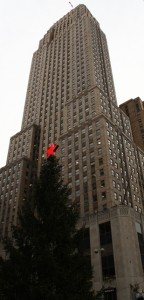 How long has it been since you've been to the top of the Carew Tower (pictured above)?  You can take elevators up to the observation deck (on the roof) and see the city and all the surrounding areas.  See our post on The Carew Tower here for more information.  There is a nominal charge to go to the observation deck but it's well worth it!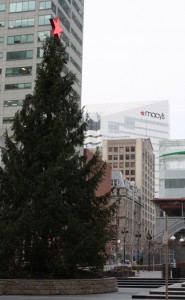 And of course you can admire the gorgeous live tree on Fountain Square (free).  And you can bring your ice skates (or rent them) and take a few laps around the Fountain Square Ice Rink (fees apply).  Amenities include skate rental, lockers, benches, and a heated tent with vending machines for snacks and drinks.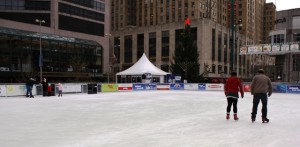 Right across the street is the lobby of the Westin Hotel.  Stop in to see their HUGE Christmas tree which sits just inside the doors (free).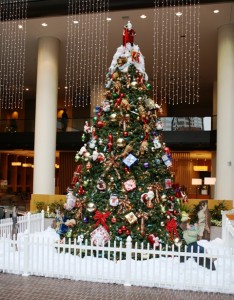 Want to get inside for a bit?  Walk down to the Duke Energy Center to see the FREE Holiday Train Exhibit, now in its 65th year!  They often have carolers and free cookies in addition to one of the best and biggest train exhibits ever!  See our Day 249 for more information.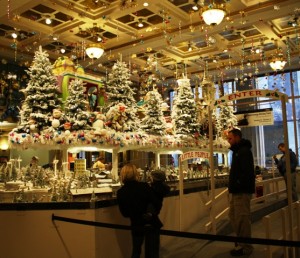 And don't forget The Taft Museum of Art (also downtown) is FREE on Sundays and they currently have the "Antique Christmas" exhibit on display.  See our Day 217 for more information on the Taft Museum of Art.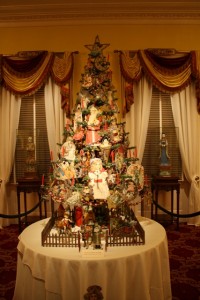 So be sure to leave at least an afternoon to go downtown this Christmas season.  There's plenty to do and plenty to see!  You'll enjoy yourself!