Here we are with another installment of "365 Things to do in Cincinnati" and today we're featuring a local sweet spot – Jenco Brothers' Candy.
Located in Clifton (and very close to the University of Cincinnati campus), this shop is chock full of every sweet you can imagine.
The shop is rather deep and candy bins run the length of each wall.  You simply take a bag and pull out the pieces of your favorite treats. In the bins you'll find old favorites, new favorites, and possibly even a few things you've never heard of.  Ever had a chocolate covered Gummi Bear? They've got 'em!
Or how about some Sanded Sassafras Drops? Or a whole lotta' Mary Janes?
The assorted candy in the bins is all the same price (priced by the ounce), making it easy to choose a little here and a little there.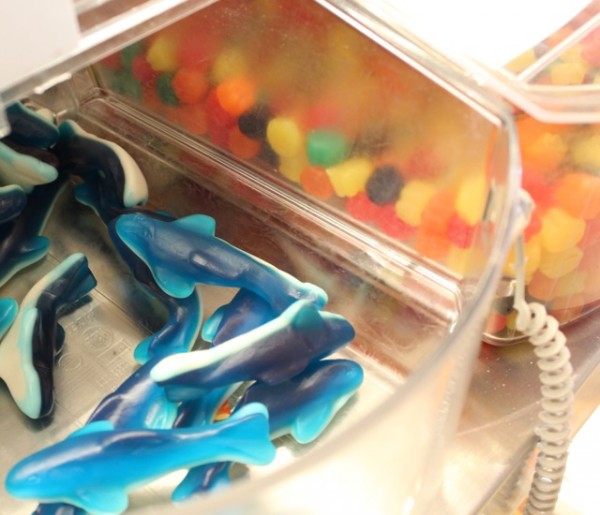 There's a scale on the customer's side of the counter, making it easy to determine just how much you're spending as you go along.
In addition to all of the assorted candy, they also carry single colors of "Sixlets" and jelly beans – great for events, showers, weddings, etc.  They have a bulk price for their candy too so if you need a lot of those little gems, be sure to ask for their event pricing list.
Jenco Brothers' Candy also offers a case of assorted candy which includes a wide variety of fudge (pictured above is strawberry cheesecake), single pieces of chocolate confections, and things like the peanut butter cup featured above.  I think I gained weight just LOOKING at that thing! And if that doesn't have your mouth watering, how about some chocolate covered potato chips… or chocolate and peanut butter covered bacon?
Or my personal favorite – caramel and bacon popcorn (which they make in-house and sell by the bag)…
To top off all of that, they also have a soft serve machine up front where you can choose your flavor of soft serve ice cream and pipe it into a cup. Then you can take your cup to the candy bins and top it with whatever candy mixture you'd like.  It's all priced by the ounce and, again, they offer a scale at the counter for your use as you pile it on. They even have a few tables in the back if you'd like to sit a while.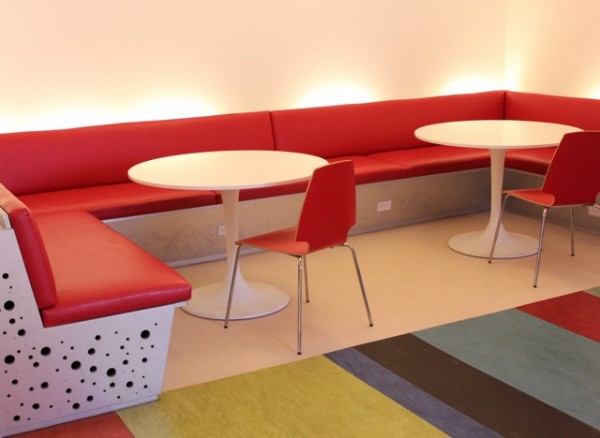 Jenco Brothers' Candy is located at 224 W. McMillan in Clifton Connect with Jenco Brothers' Candy on Facebook