It's the beginning of a new year – at least it's a new year here at "365 Things to do in Cincinnati". We recently completed our first full "365 things to do" and now we're moving on to another round of daily posts.  Call me crazy, I know!!!  I thought long and hard about whether to start a second round and found that I LOVE doing this and just don't want to give it up.  So, thanks for sticking with us.  And for the doubting Thomases who originally asked how I could come up with 365 things to do… WATCH ME GO! 🙂 For Day 366 we are featuring a new exhibit at the Cincinnati Museum Center – "Inspired by Anne".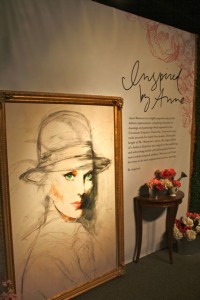 This exhibit is at the Cincinnati Museum Center and is part of the Cincinnati History Museum.  The exhibit is a tribute to Anne Wainscott who was the fashion illustrator for Shillito's Department store.  The exhibit was first on display in the Landor office space during the first ever Fashion Week back in 2010.  That a fitting display space as the Landor offices are located in what used to be the Shillito's department store downtown.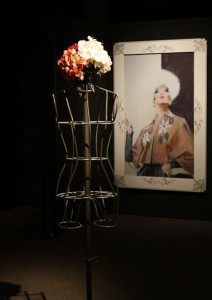 "Inspired by Anne" is a wonderful collection of Anne's  phenomenal fashion-related art as well as displays of her (now) vintage Shillito's ad illustrations.  Anne, who is now 93, was present for the opening of the exhibit.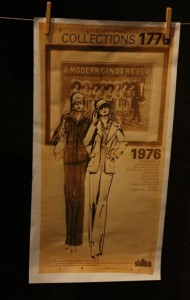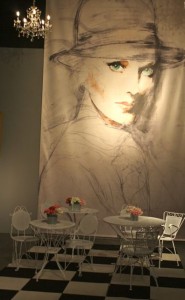 Amongst Anne's artwork you'll also find some new fashion art created by some of the Landor Associates.  The team was challenged to recreate one of Anne's sketches in the form of a true garment… and it had to be modeled after a specific product/brand.  Fashion garments were inspired by popular P&G products such as Pantene, Old Spice,  Tide, Venus and more.  The garments are reminiscent of one of my favorite guilty pleasures – "Project Runway".  Tim Gunn would approve. 🙂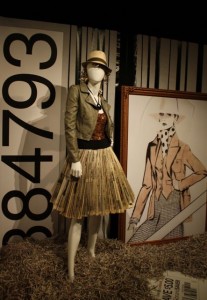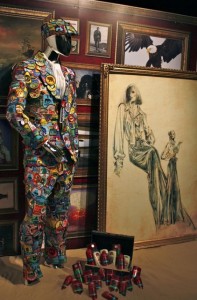 "Inspired by Anne" is free when you buy a pass to the Cincinnati History Museum at the Cincinnati Museum Center and the exhibit runs through September 4, 2011.