It's Day 211 of "365 Things to do in Cincinnati" and today we were out doing some shopping at the Kenwood Towne Centre.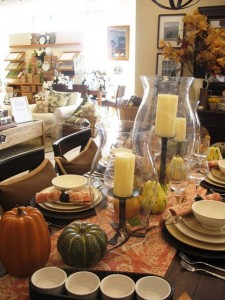 The Kenwood Towne Center is one of our favorite places to shop.  We entered into the mall via Pottery Barn.  This store is a huge one with loads of decorating ideas, beautiful tablescapes as well as all kinds of furniture, linens and decor.  They had lots of Thanksgiving table decorations and Christmas is in full swing there too.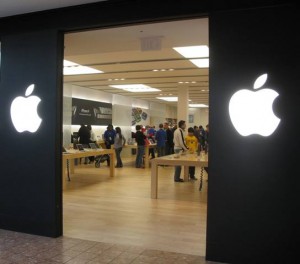 Kenwood Towne Center has the only Cincinnati Apple Store… and it's pretty fantastic.  I have never seen this place without gobs of people strolling around.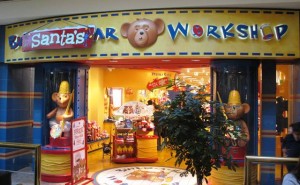 Build a Bear is ready for Santa!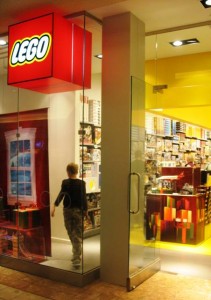 And here's my nephew Jay's favorite place in the world… the Lego Store.  This is the only Lego store in Cincinnati and one of two in Ohio.  Again, this store is ALWAYS full of people!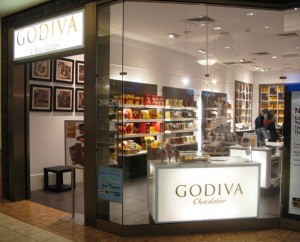 One of our usual stops is to pick up just one piece of the always yummy Godiva chocolate.  You can buy it by the piece or by the box here.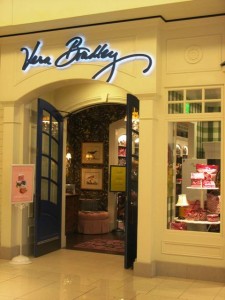 Vera Bradley has a complete store near Nordstrom's.  They are always so nice in this store.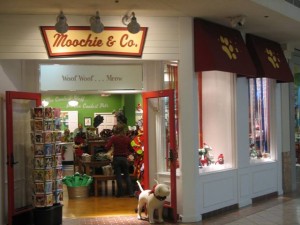 There's even a shop for man's best friend!  I'm telling you… Kenwood Towne Center has it all!  You can browse through the Franklin Covey store, enjoy a cup of joe at Starbucks, or even have a treat at Yagoot.  There are many more stores – Macy's, Nordstrom's and Dilliard's just to name a few.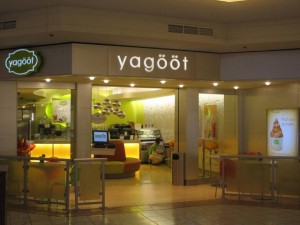 The Kenwood Towne Centre is located at the corners of Montgomery and Kenwood Roads and is easily accessed from I-71.