I'm sure you'll agree when I say that this is a wonderful time of year in the Ohio valley. The leaves are changing, temps are cooling off, and fall is in full swing.
We are truly blessed to have so many fun places to go in the fall. And I have another one for you to add to your list… Fall Farm Days at Bonnybrook Farms.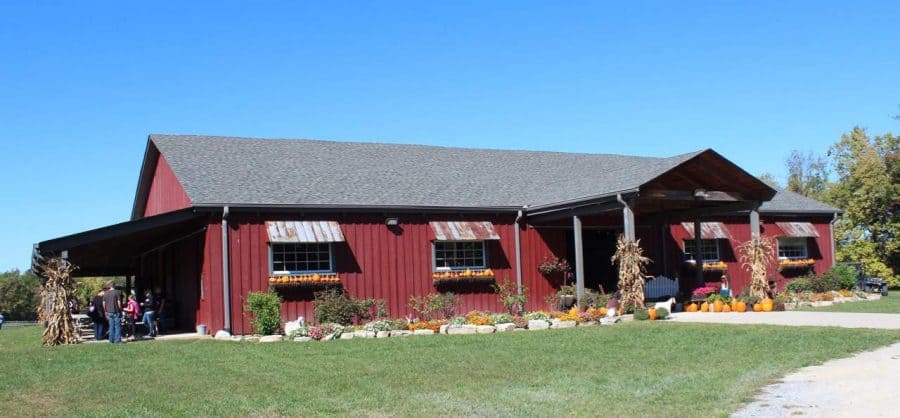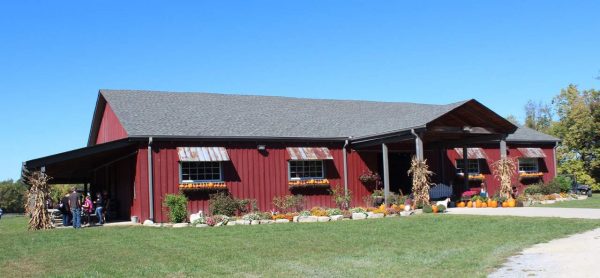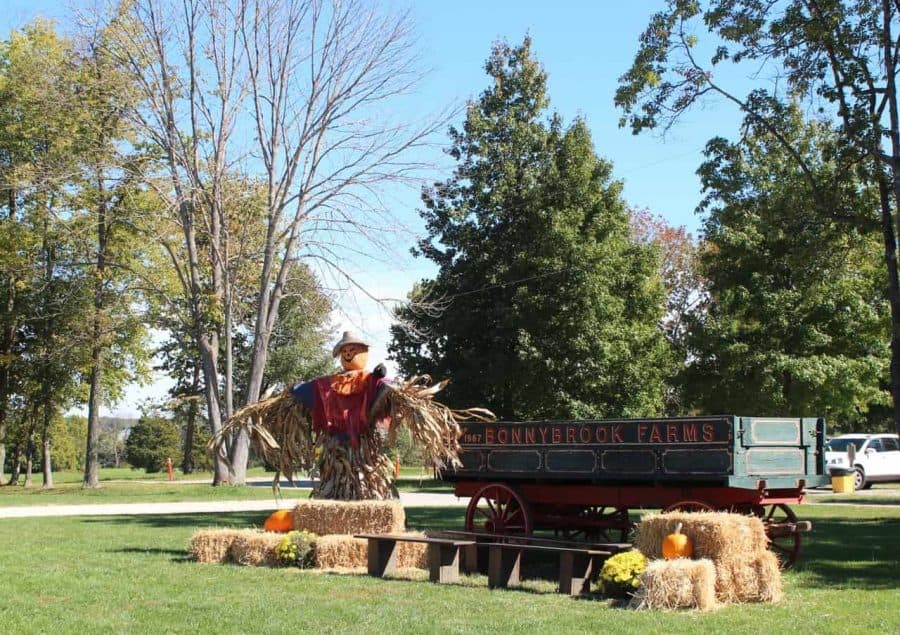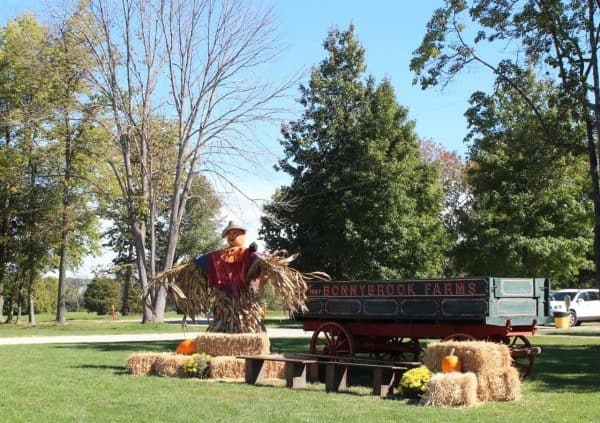 Located in Clarksville (east of Lebanon) this was about a 30 minute ride for us. But it was so worth it. We spent nearly three hours at their Fall Farm Days.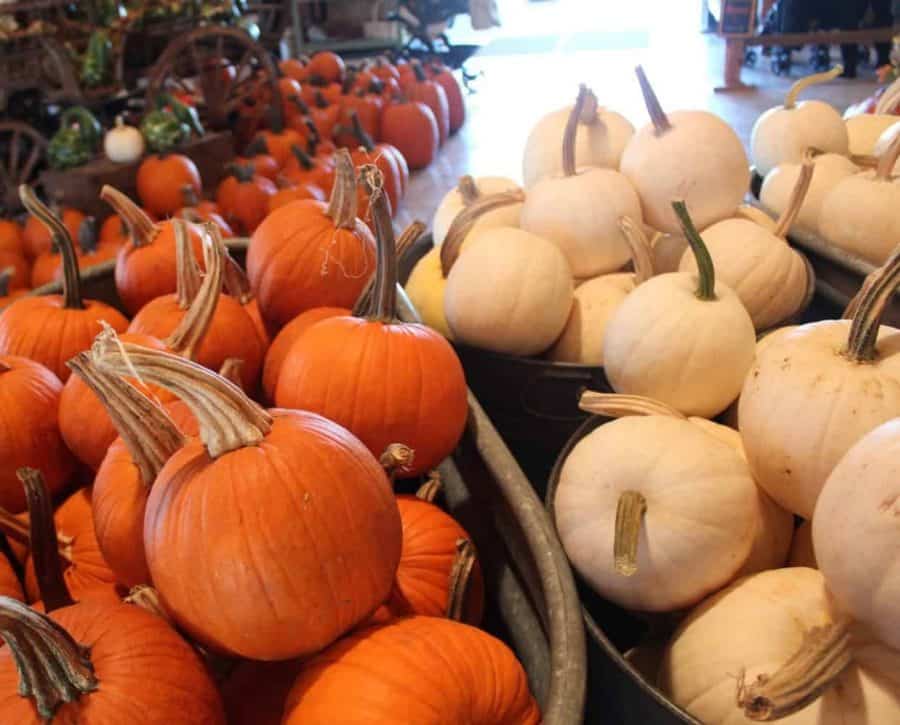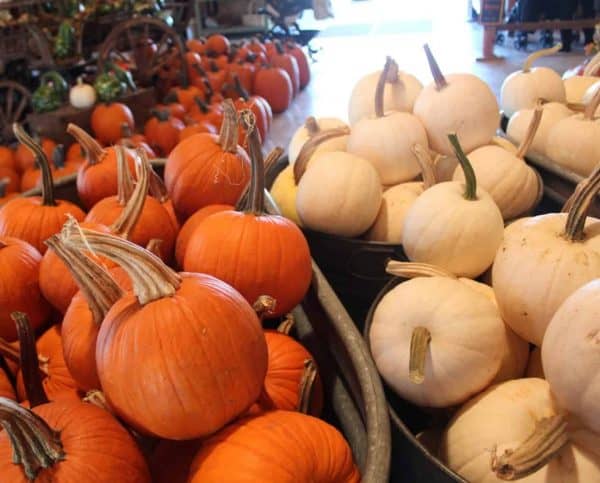 After you park (free parking btw), head into the big red barn to get started. Inside the barn you'll find a surprising mix of things. They have fresh pumpkins (how gorgeous are the ones above?!), all kinds of gourds, fudge, candles, games for the kids, hats, decor, and much more.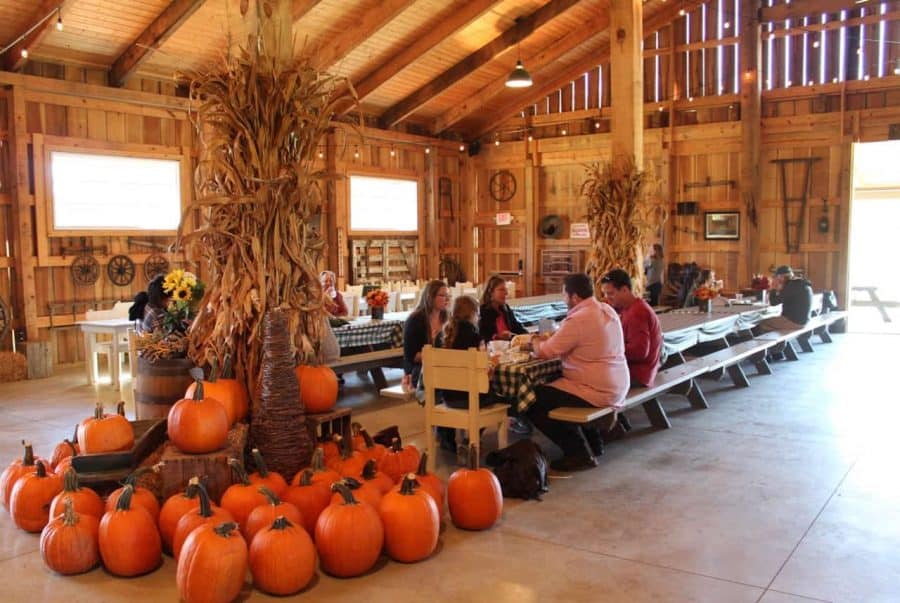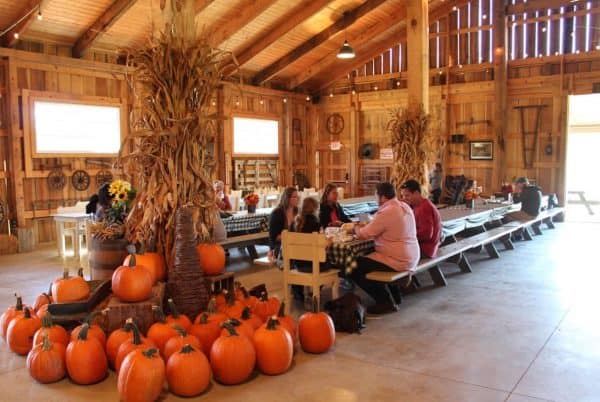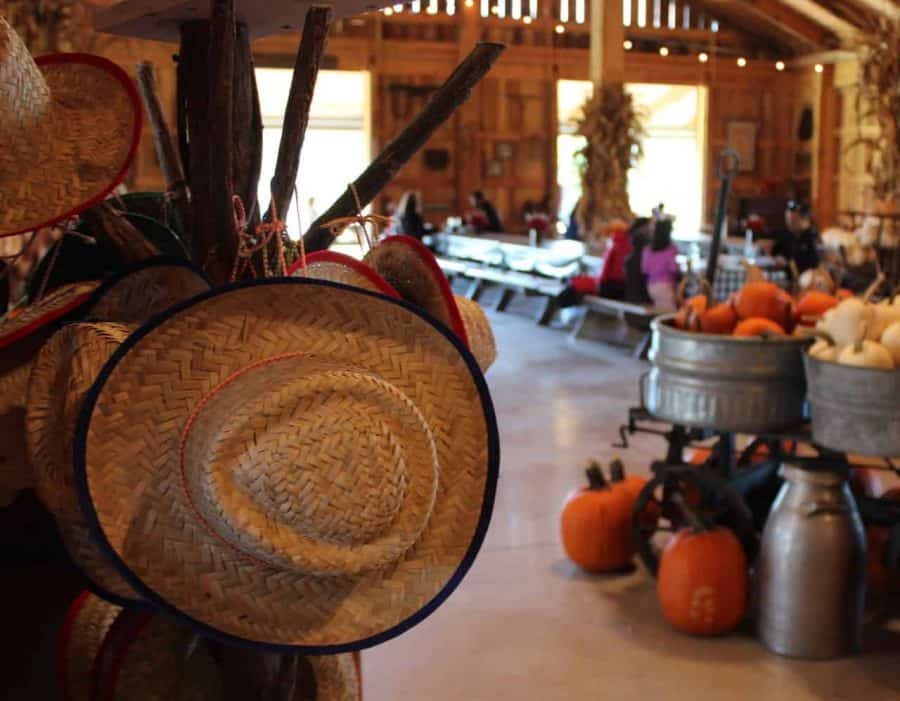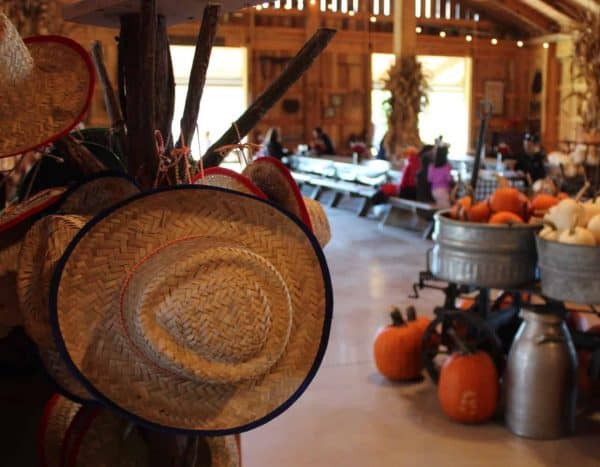 We've been to Bonnybrook Farms' Fall Farm Days before but we didn't eat there… until this visit. We won't make that mistake again. They have many "from scratch" offerings at the Farm Kitchen Cafe.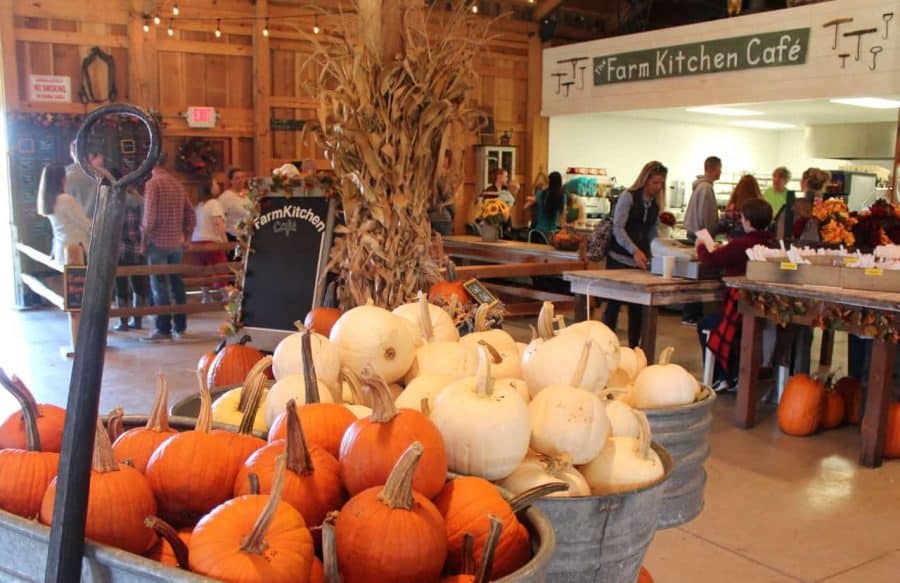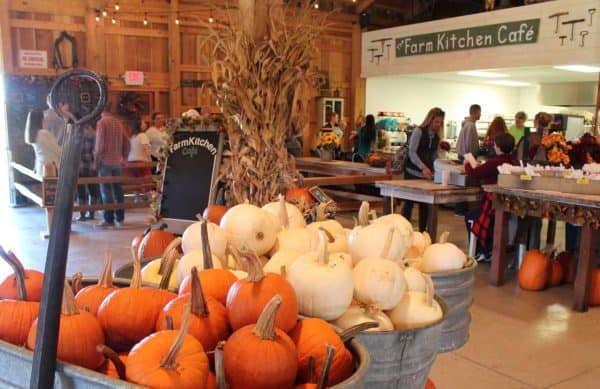 They had a great menu and we had a hard time narrowing it down. In the end, we made a few great choices with their Chicken and Dumplings (seriously good), the Pork Stew, and an apple dumpling with ice cream.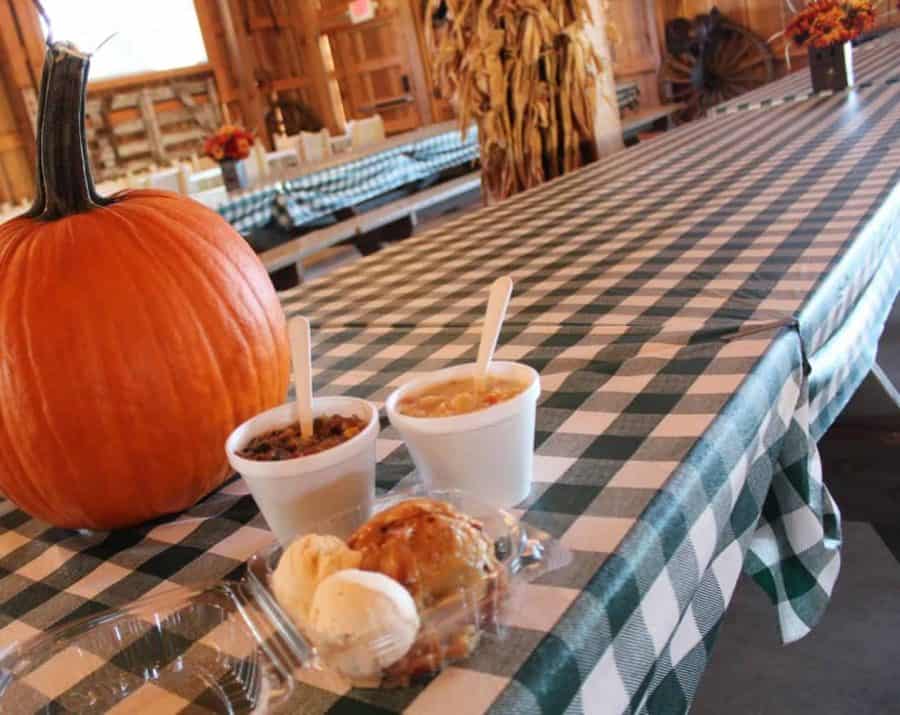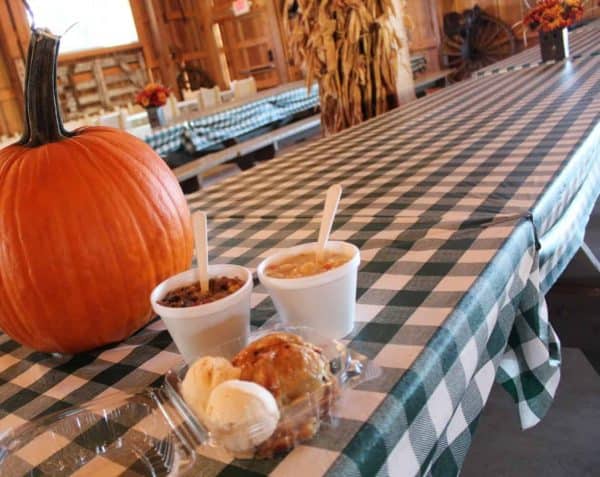 There's plenty of space to eat inside at one of their large picnic tables. Or if the weather allows, they have outdoor seating as well.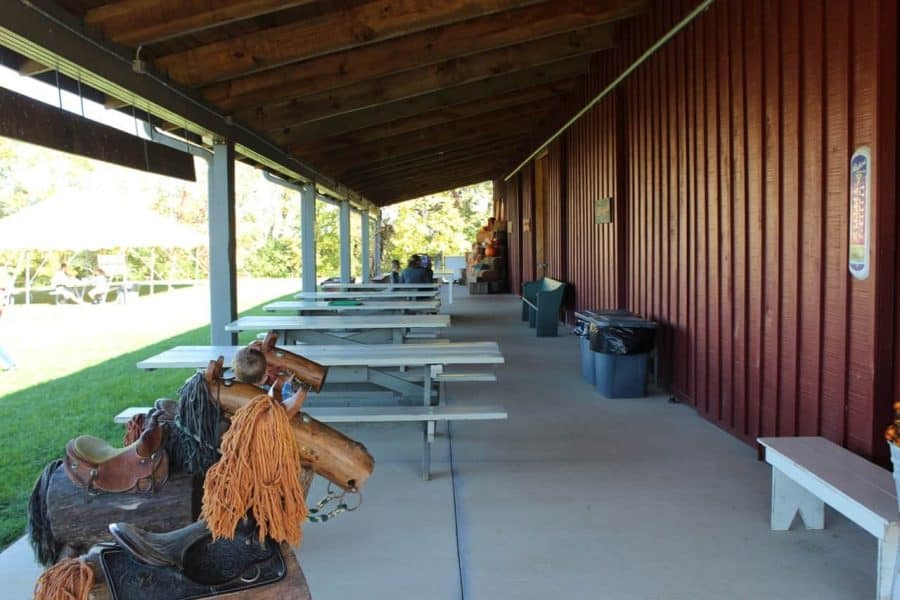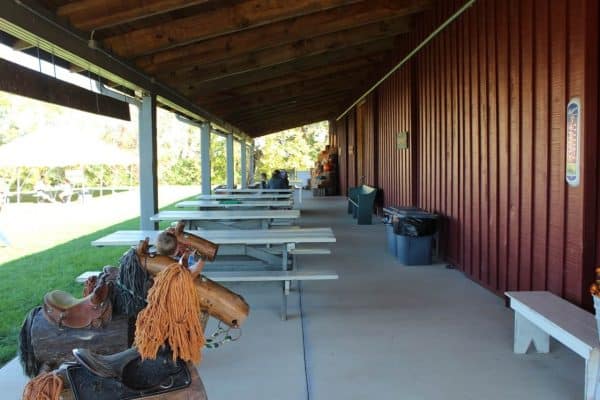 After we ate and shopped a bit, we headed out the back doors to explore the grounds. Some of the areas are free to play and some do require a ticket or admission band (info available at the register in the barn).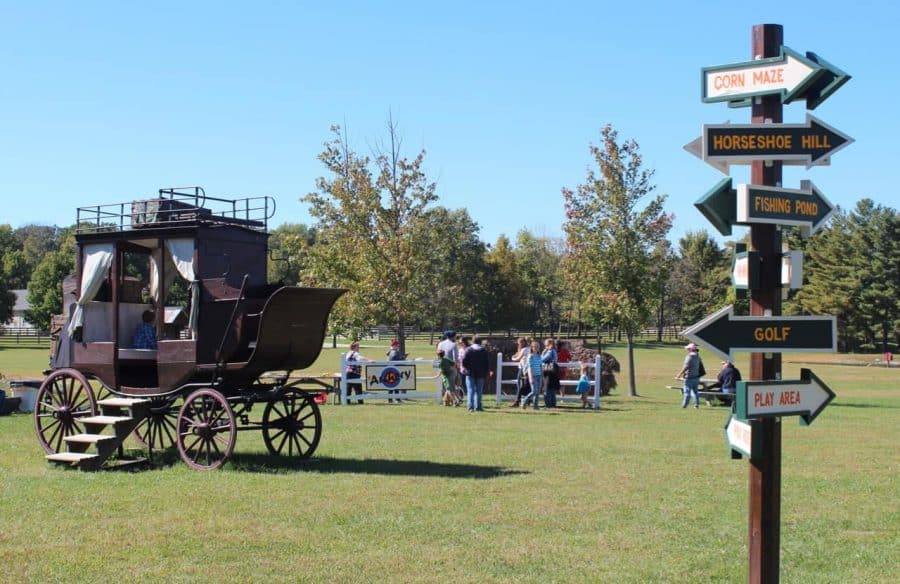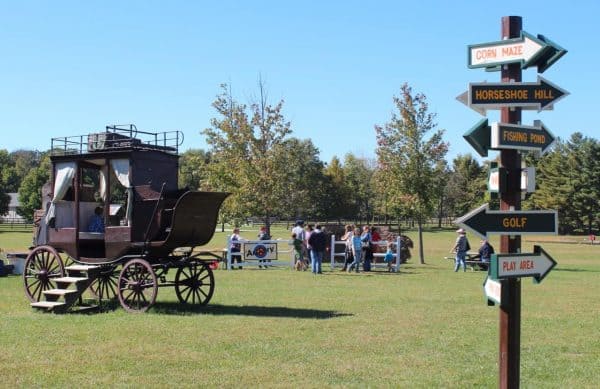 Hop aboard the stagecoach for a few fun pics. Try your hand at archery. Or head out into the field to enjoy the GIANT playground.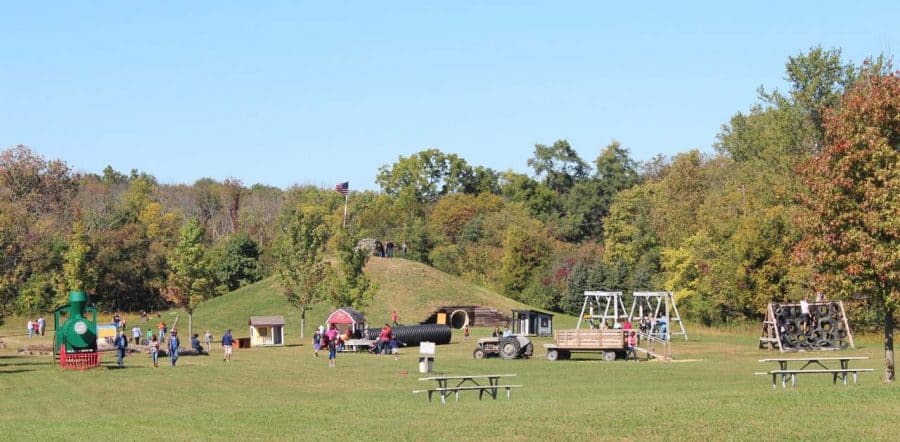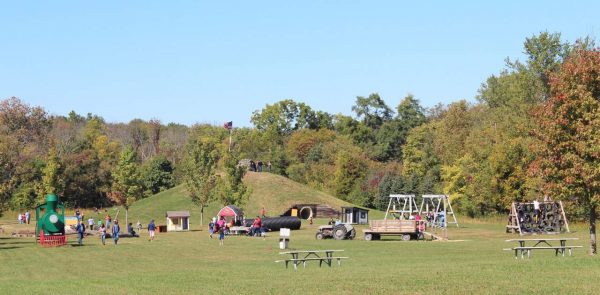 They have a huge field behind the barn with swings, playhouses, a sand table, and a huge underground slide (start at the top of the hill and come out at the bottom).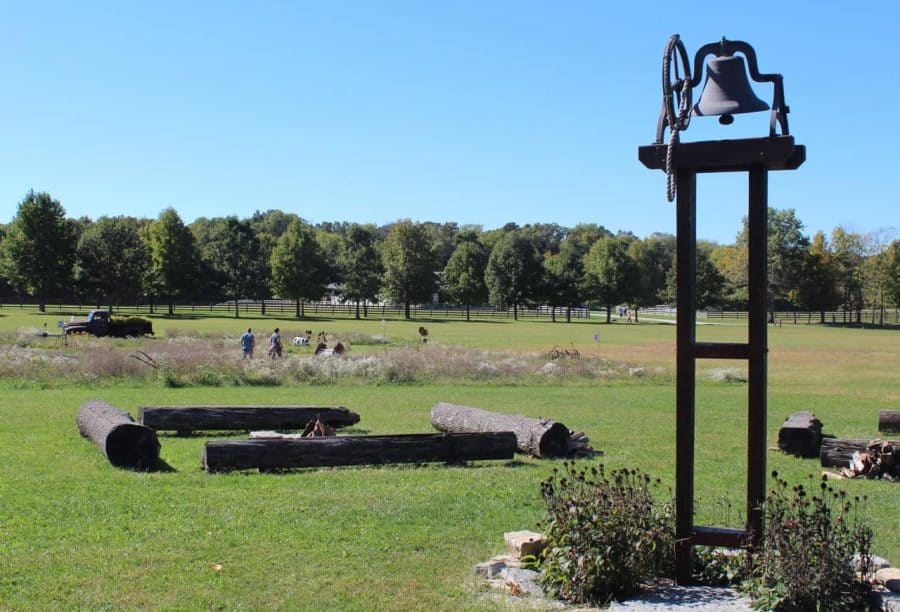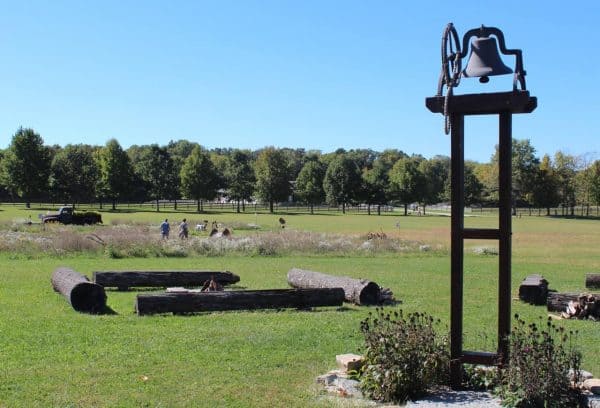 If you happen to visit in the evening for their Lantern Light Wagon Ride you can enjoy a bonfire and S'mores there at the fire ring. In the distance you can see their Farm Putt Putt course.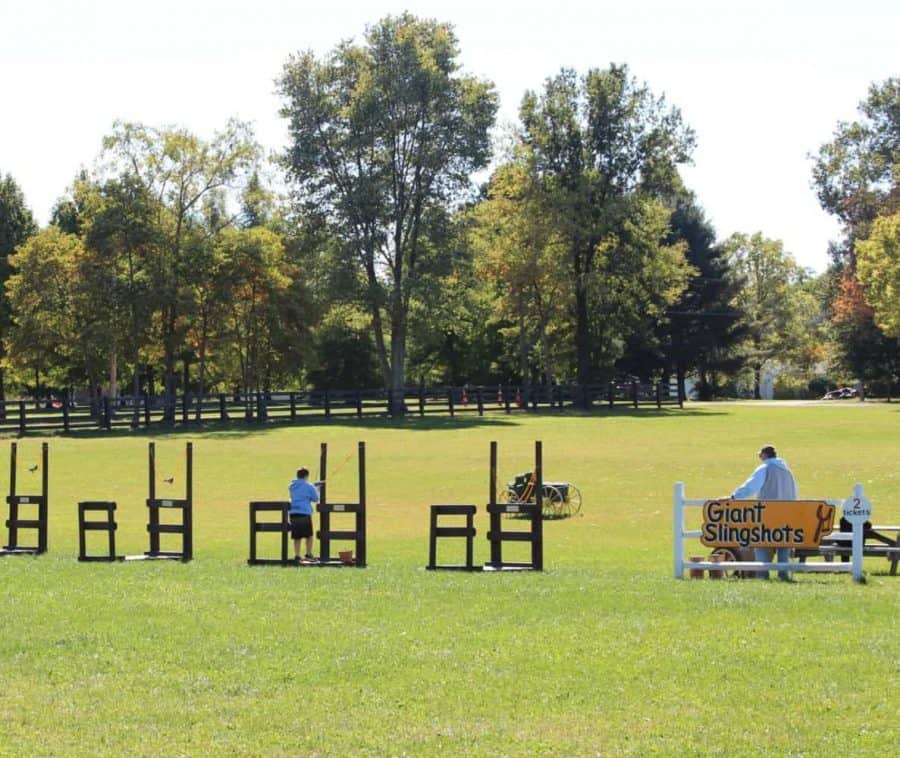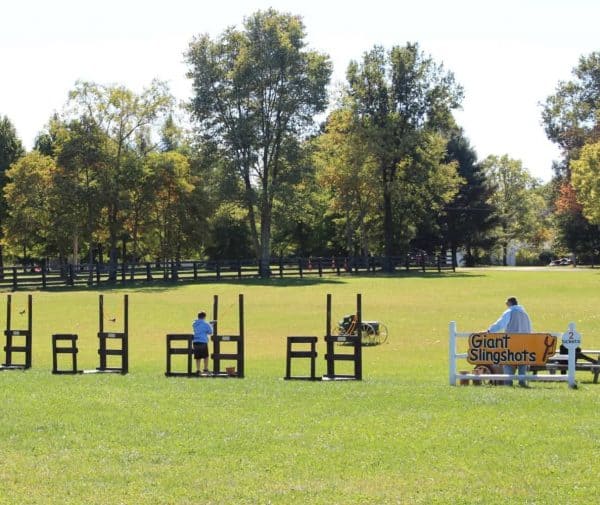 Or try your hand at the Giant Slighshots!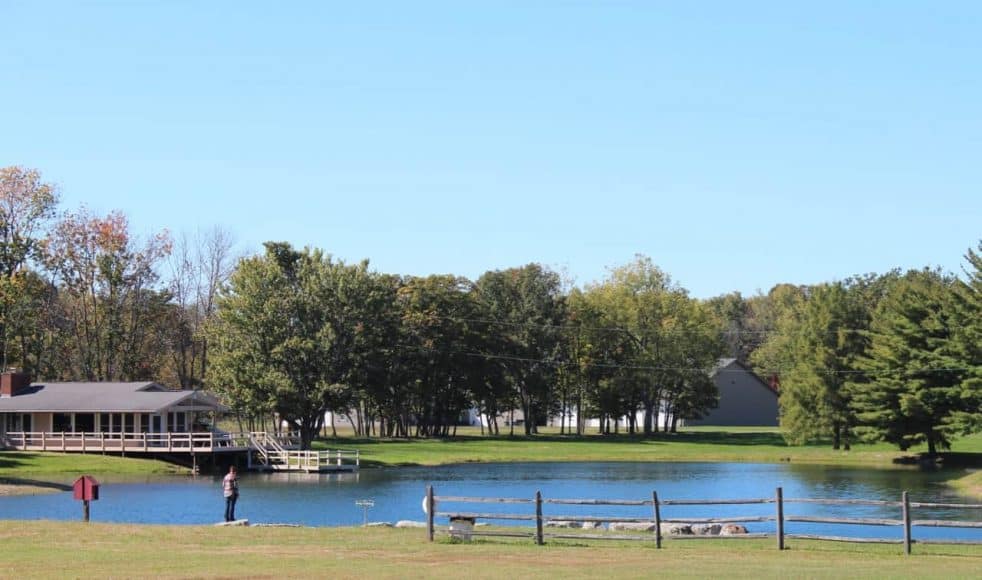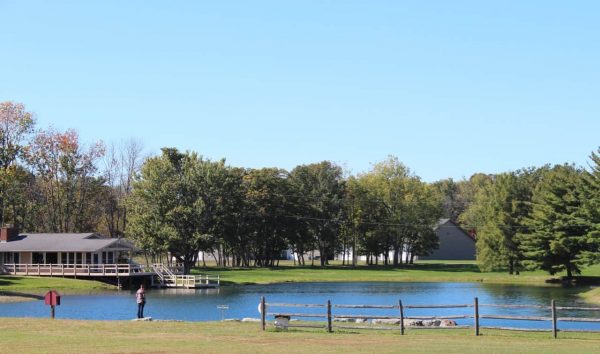 Our favorite thing of the day was their Adventure Wagon Ride. Climb aboard their longbed trailer and head out for a 40+ minute ride that takes you all through their land.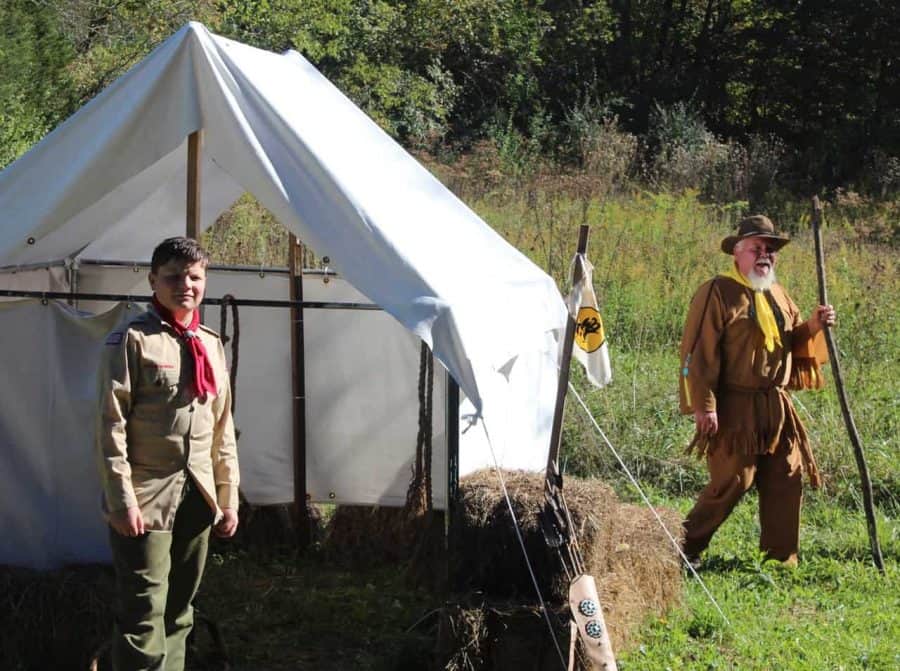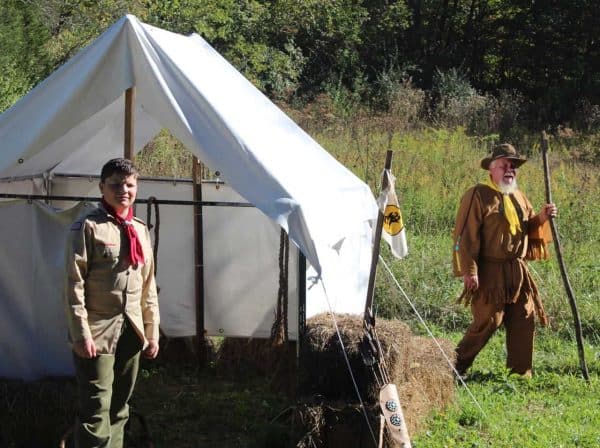 The ride travels through the woods, across some beautiful farm land, and makes stops all along the way.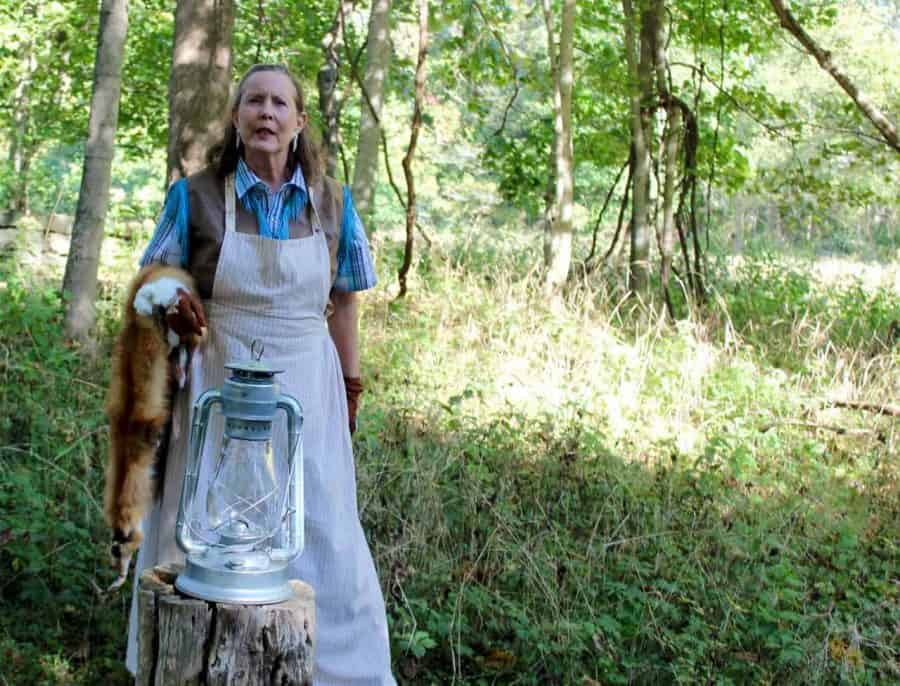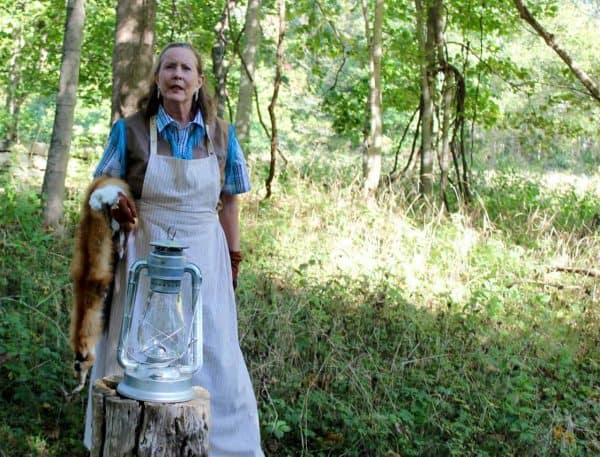 Actors can be found at each stop. Their stories are geared (mostly) for the kids on the ride, detailing lots of Cincinnati and Ohio history.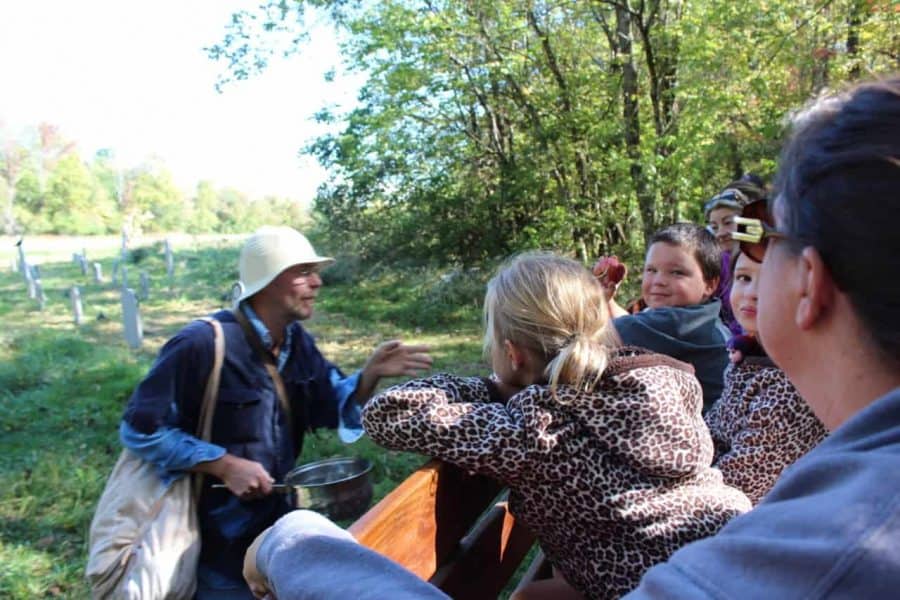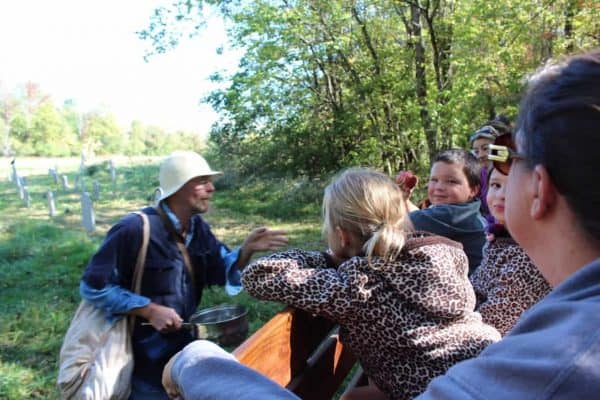 And then there's the stop for those of us old enough to remember these guys. Yes, they actually played and sang for us. 🙂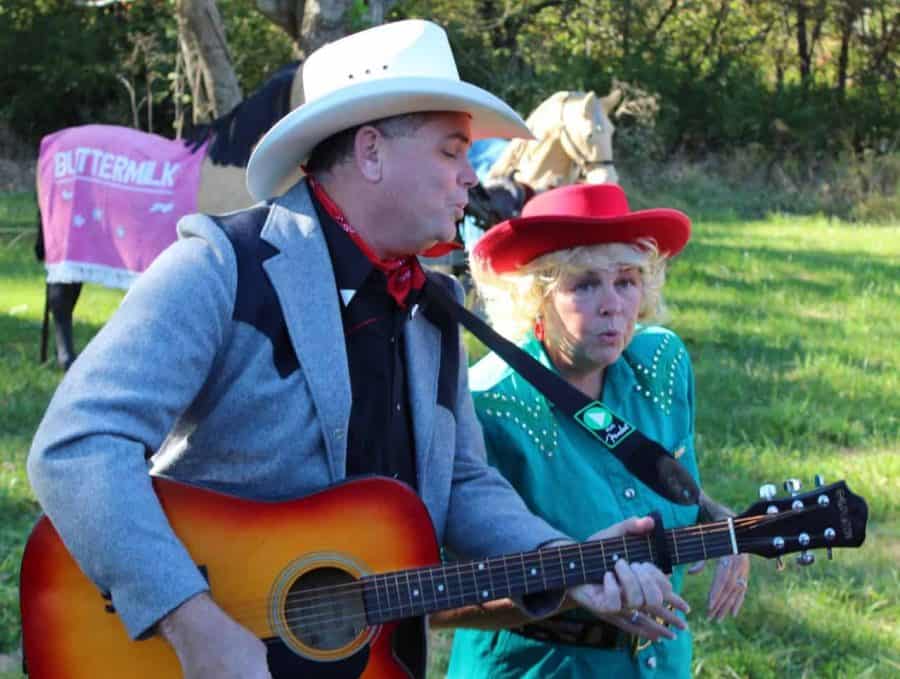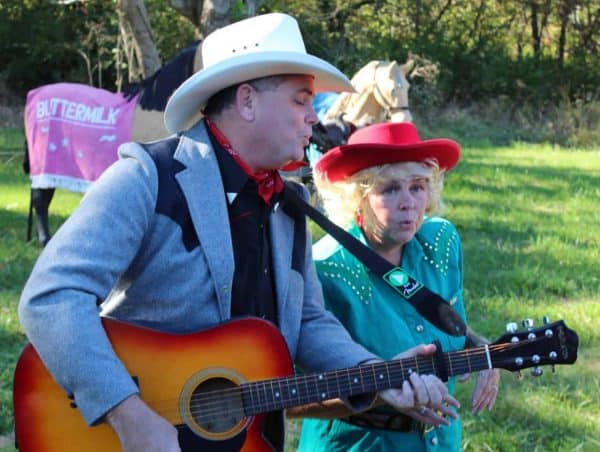 I don't want to give away all of the stops on the trip in case you decide to head to Bonnybrook Farms yourself. But along the way you'll meet many period characters, making the hayride both fun and educational.
And what fun would a fall farm be without a pumpkin patch and corn maze?!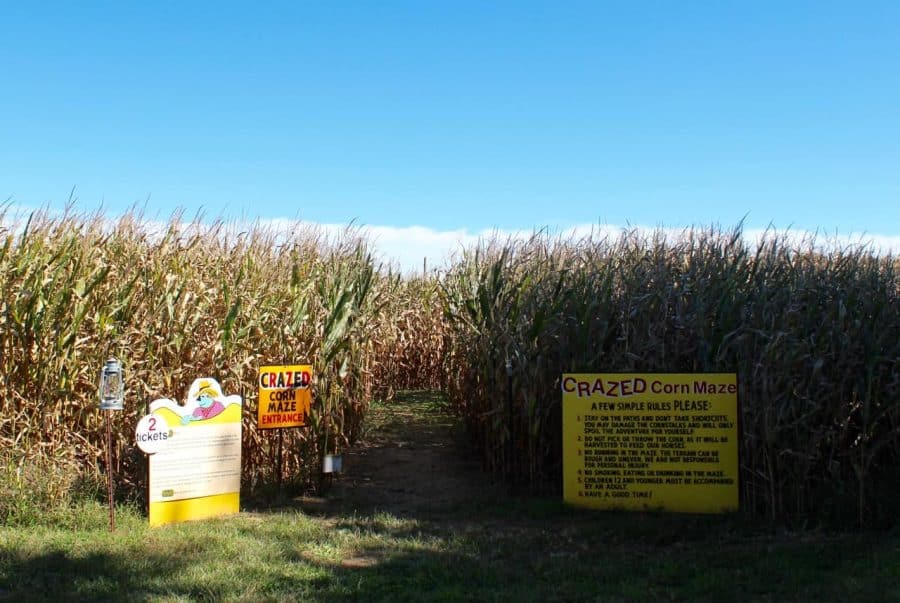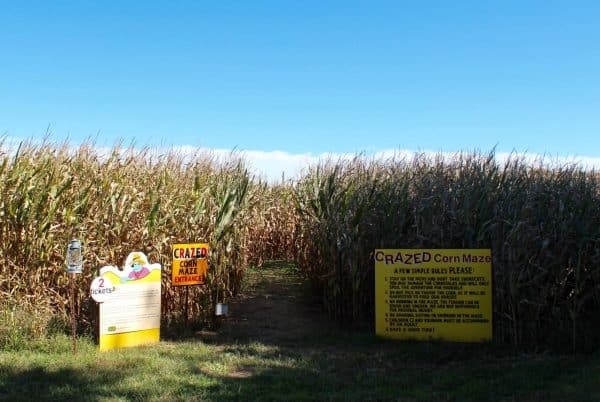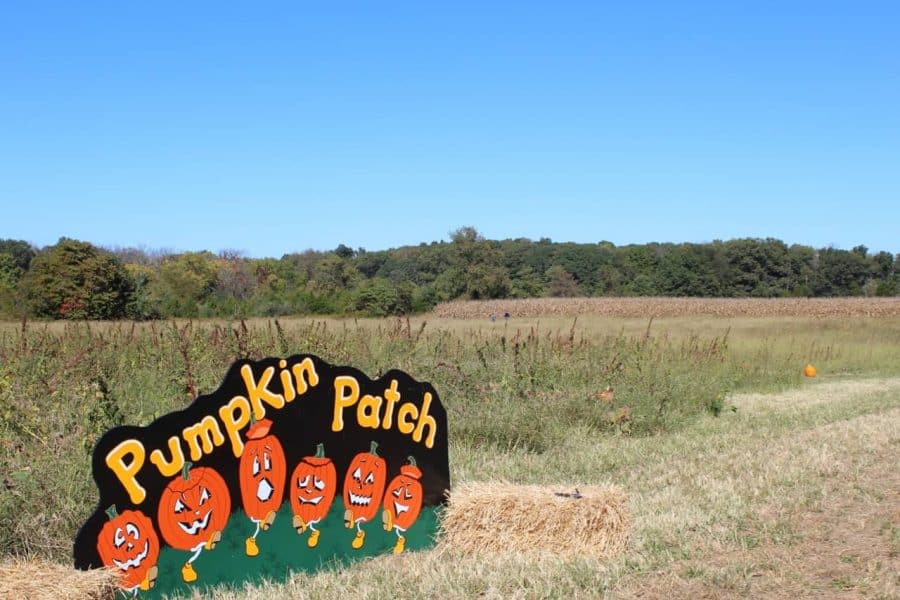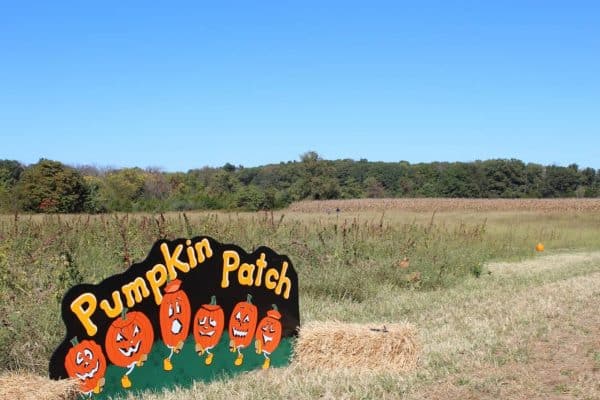 We really enjoyed our day out on the farm. The hayride is a must do if you have young kids. And if your kids are a bit older you might want to consider their Lantern Light Wagon Rides which happen every Saturday night in October (2016) starting at dusk and running until 10:30pm.
AND there are many more things to do there. Be sure to check out their website (link below) for a full list of their offerings.
Bonnybrook Farms is located at 3779 St. Rt. 132, Clarksville, OH 45113
Many of their activities do involve a charge
Connect with Bonnybrook Farms on Facebook
Disclosure: My husband and I did receive admission and dinner as guests of Bonnybrook Farms. Know that this post is honest and from the heart as we truly enjoy spending time at this family farm each year.