Here we are with another installment of "365 Things to do in Cincinnati" and today we're taking a late summer look at Ault Park.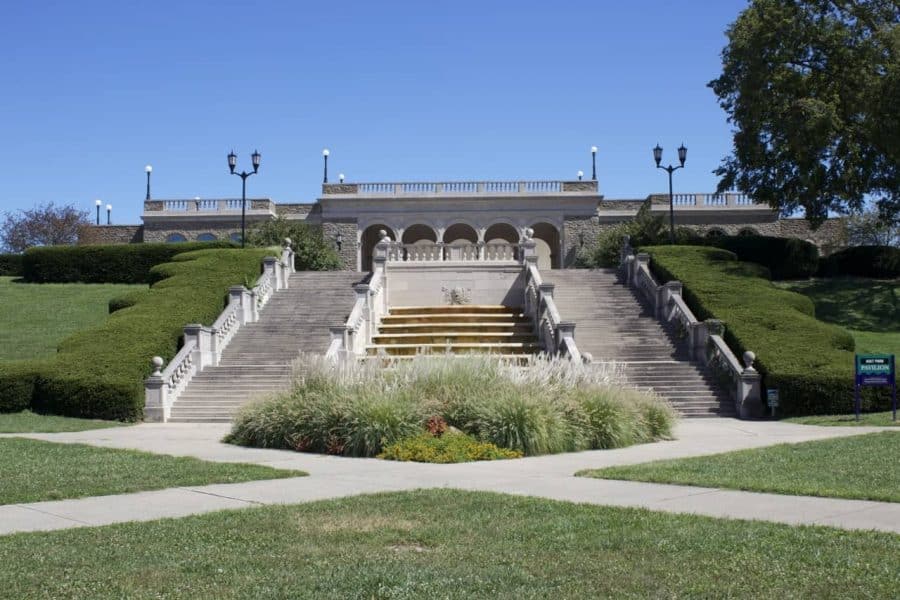 Ault Park is one of our wonderful Cincinnati Parks. I have visited and talked about Ault Park a few times here on the blog (see "Ault Park – the original post" and the "Ault Park Spring Magnolias post" for more Ault Park goodness). I am hoping to start documenting each of the major parks by season, hence this post!
Ault Park covers more than 223 acres and includes trails, lots of picnic areas, gardens, and play structures. Ault Park was established in 1911 after Levi and Ida Ault gifted the land to the park district. Over time, many structures were added including the gorgeous pavilion (shown above, 1930) and the Heekin Overlook (view below).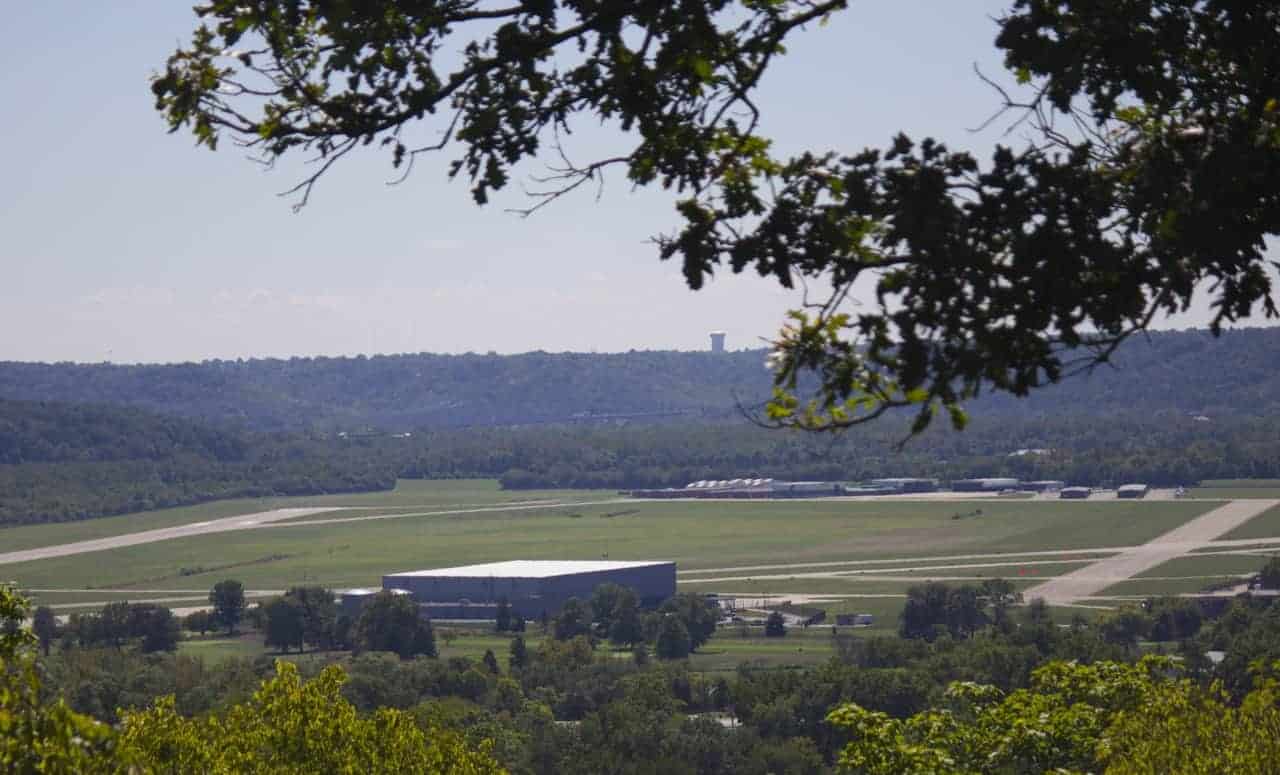 The picture above was taken at the Heekin Overlook. The view from the overlook is gorgeous at any time of day.  If you're NOT a morning person (like me), you might enjoy seeing the sunrise at Ault Park in blog form thanks to Ault Park Sunrise (a pictorial account of Ault Park in the morning).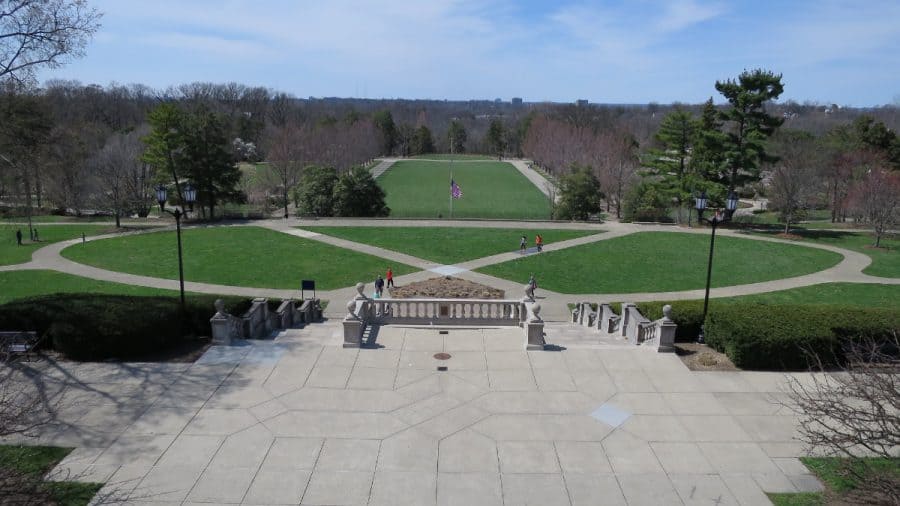 When you go to Ault Park, don't miss the fact that you can take stairs up to the roof of the pavilion. I missed that the first time I went. The stairs are on the sides of the building… don't know how I missed them before! The view is spectacular from up there (as seen in the pic above).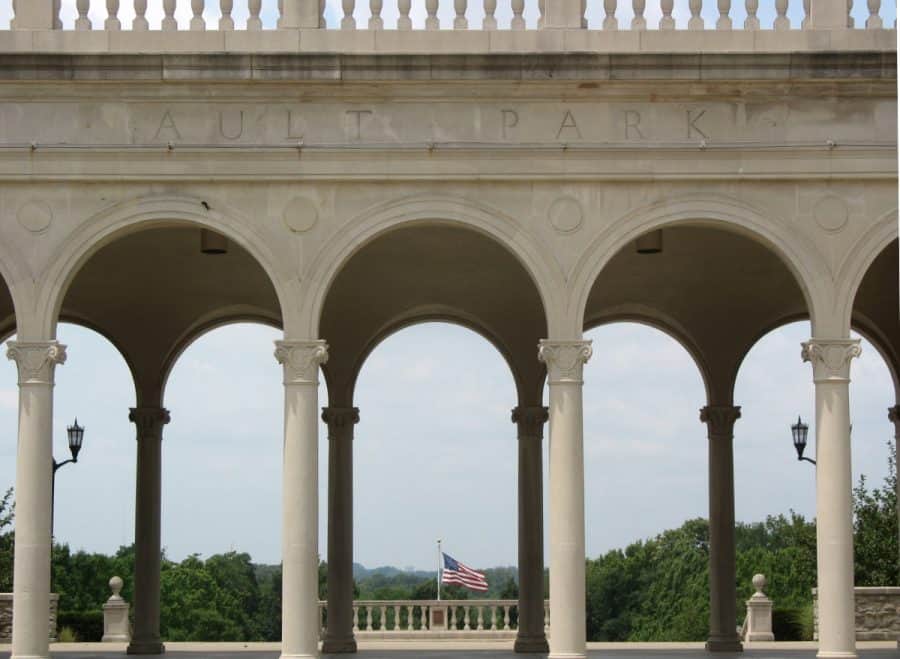 The pavilion and the fountain are masterpieces of 1930's era style and flair. The pavilion is home to many private and public events including dances, art shows, weddings, and more.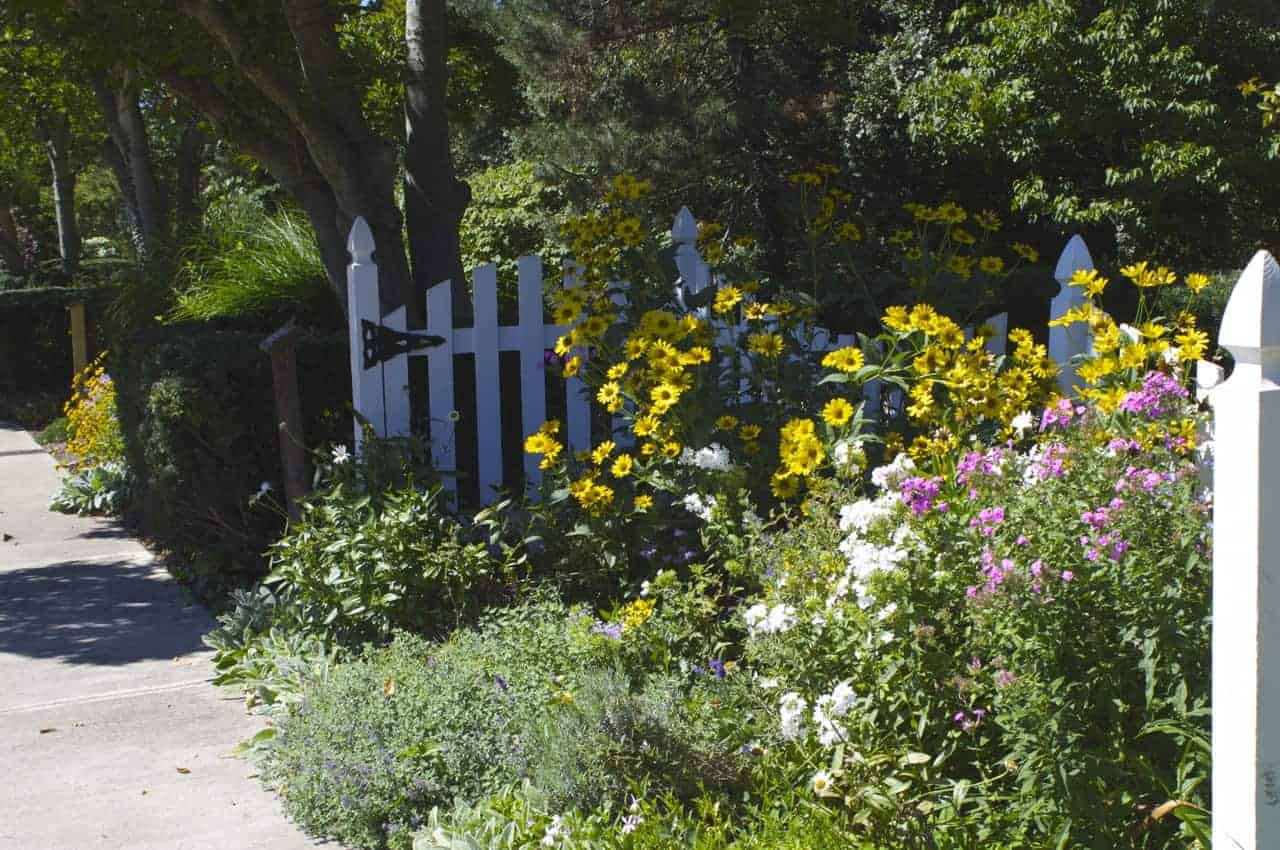 Take a short walk from the pavilion, down the steps by the fountain and go right to see the Adopt A Plot section of Ault Park. Here you'll find 39 gardening plots which are all maintained by volunteer gardeners. Each plot is different and is largely dependent on the gardener of course. The garden plots were lovely today, even though it is the beginning of September.
I would highly encourage you to pay a visit to Ault Park. It is truly beautiful in every season!
Ault Park is located at 5090 Observatory Circle
Ample parking is available all over the park.
At the time of this post (Sept., 2013), this park is free (no park sticker required)