The traveling Smithsonian exhibition has landed in Cincinnati! In celebration of the 50th anniversary of the historic Moon landing, Cincinnati Museum Center is giving us all the opportunity to see some of the objects that made the Moon landing possible.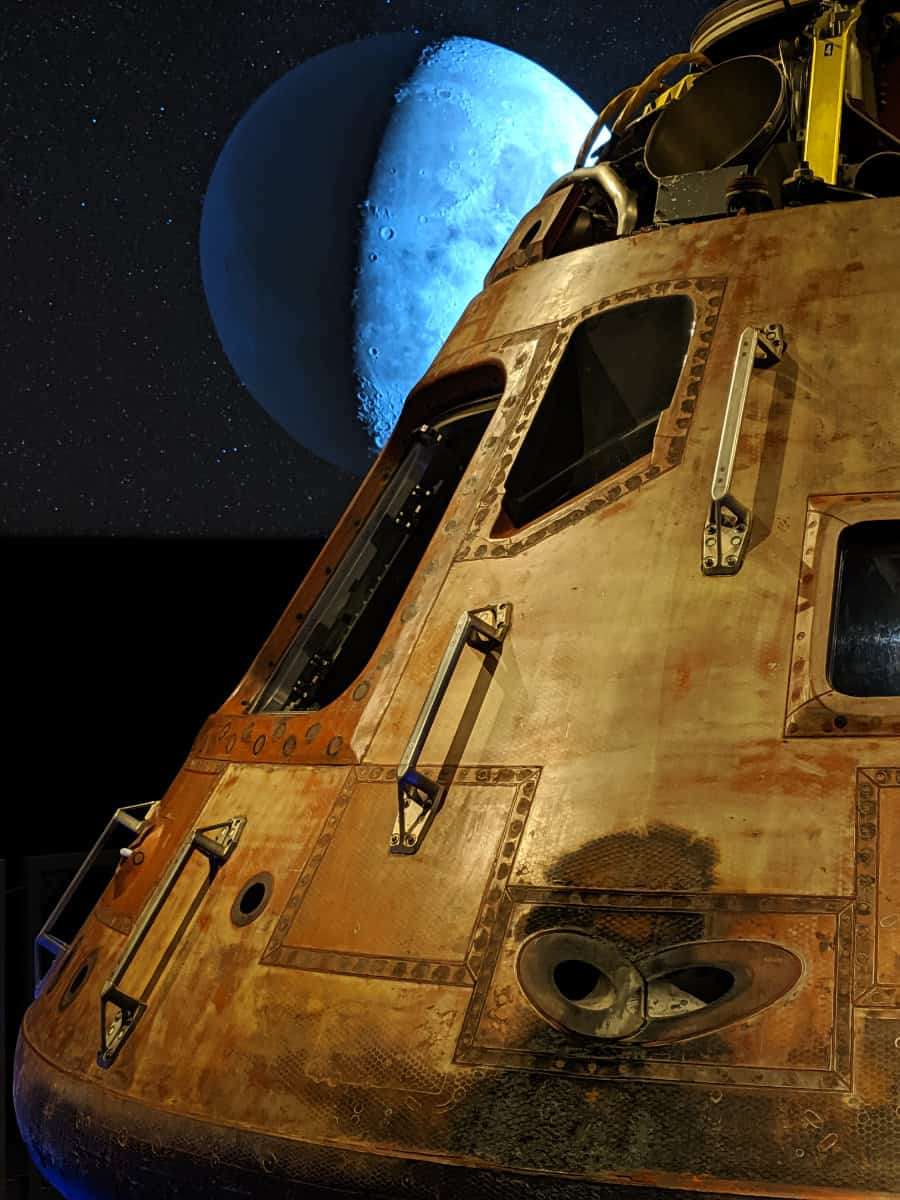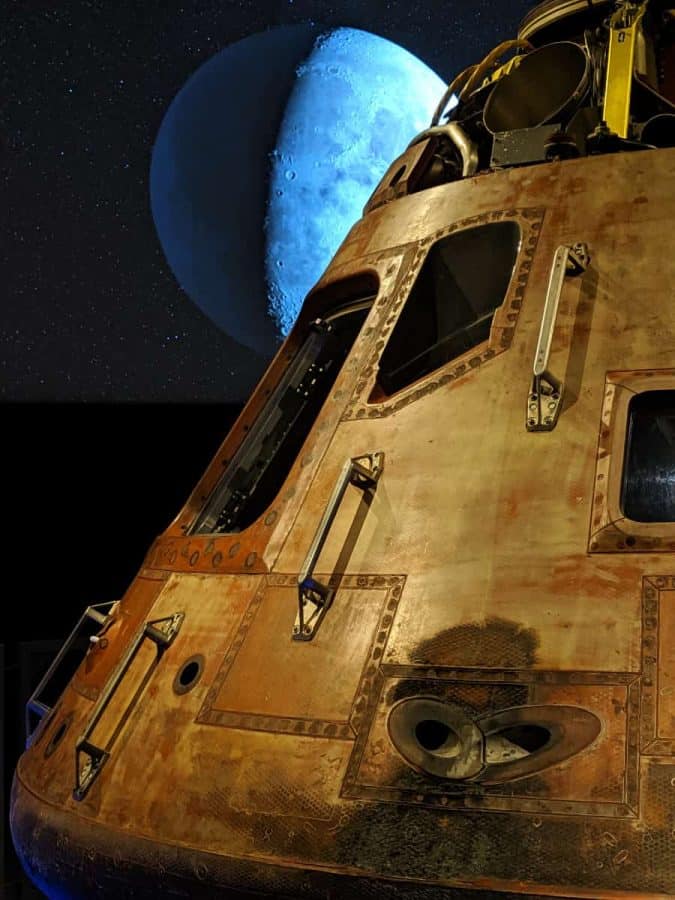 Destination Moon features more than 20 original Apollo 11 objects including the command module Columbia, the only portion of the historic spacecraft to return intact to Earth.
This spacecraft carried three astronauts and equipment to orbit the moon. And wait until you stand next to it – it is so small! The signage says that its crew compartment is a size similar to that of an automobile interior. The entire diameter is just under 11 feet!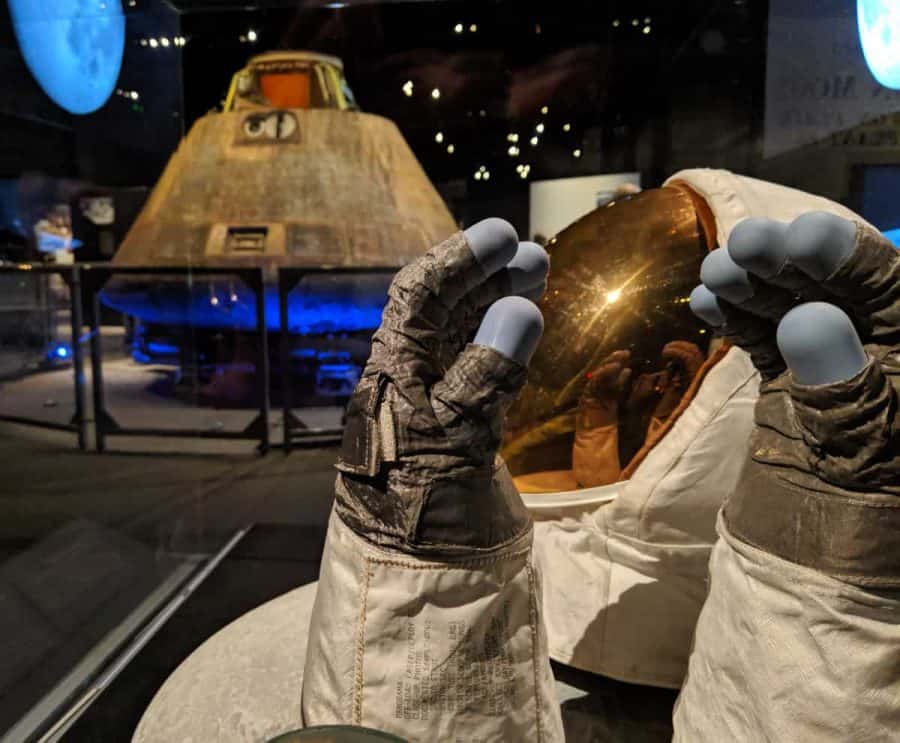 This tour is the first time Columbia has left the National Air and Space Museum (in D.C.) since the museum opened in 1976. It is traveling the nation as part of the Smithsonian Institution Traveling Exhibition Service and the National Air and Space Museum with Cincinnati as its the last stop.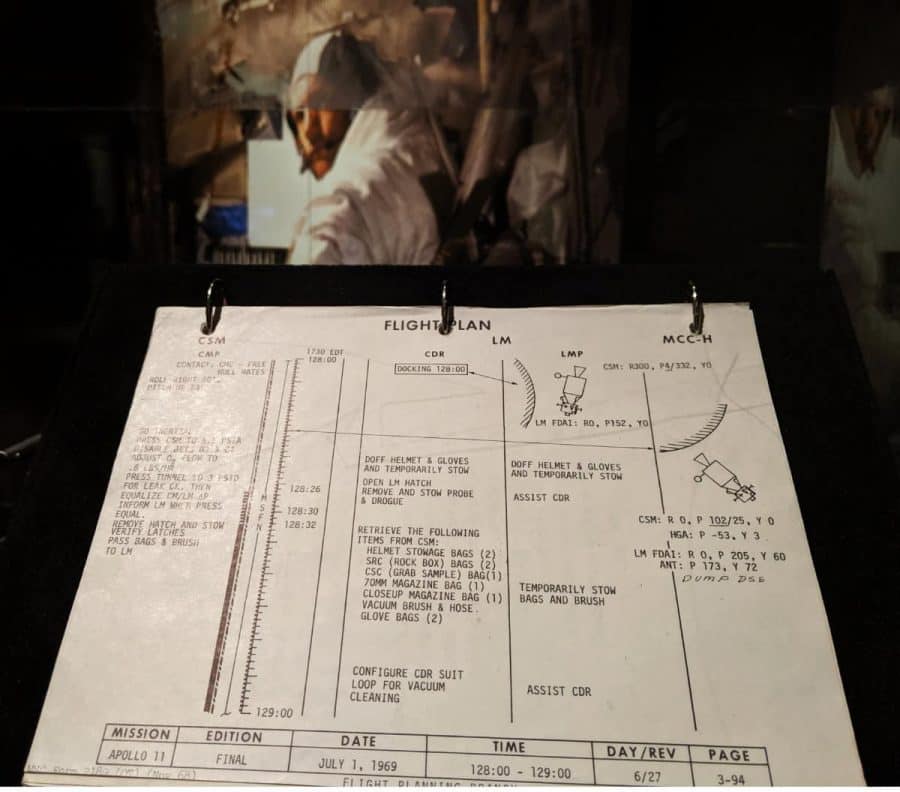 In addition to the original Apollo 11 objects, the exhibit has a section dedicated to the history of the Apollo mission and the NASA programs.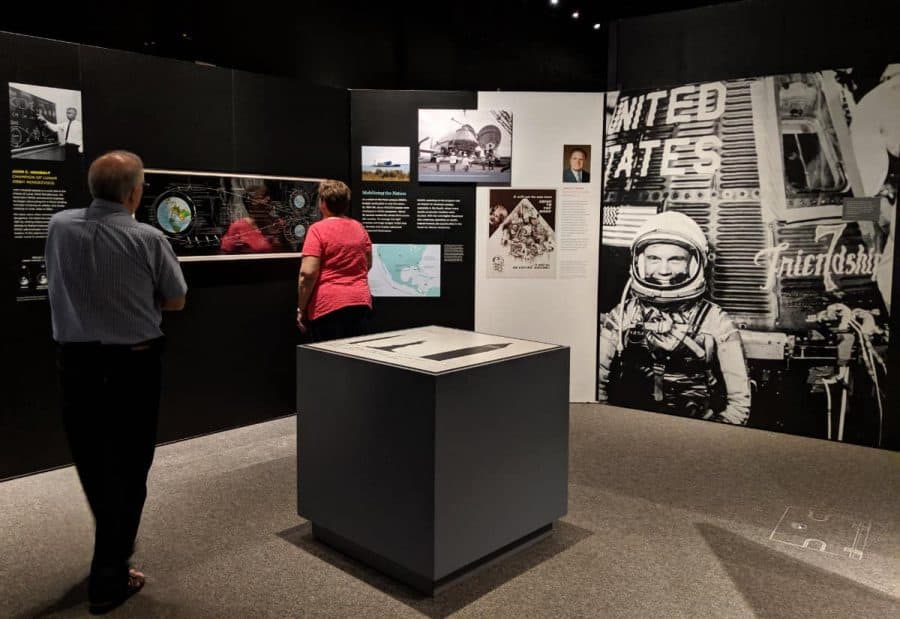 There's plenty to read and lots of interactive elements throughout the exhibit.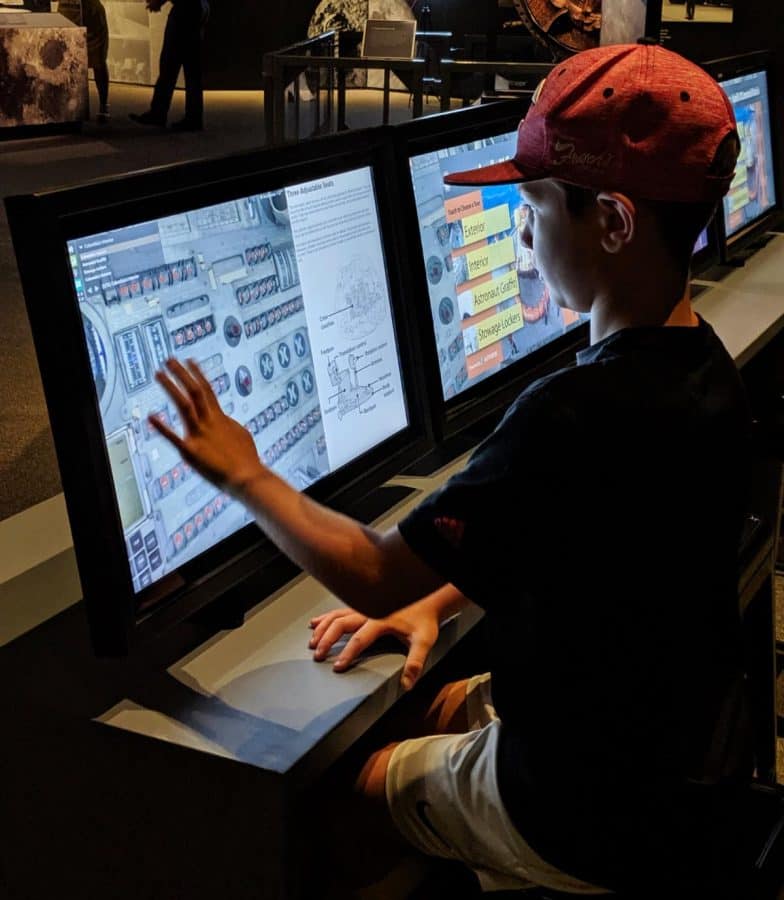 The last section of the exhibit, A New Moon Rises, is dedicated to more recent Moon discoveries.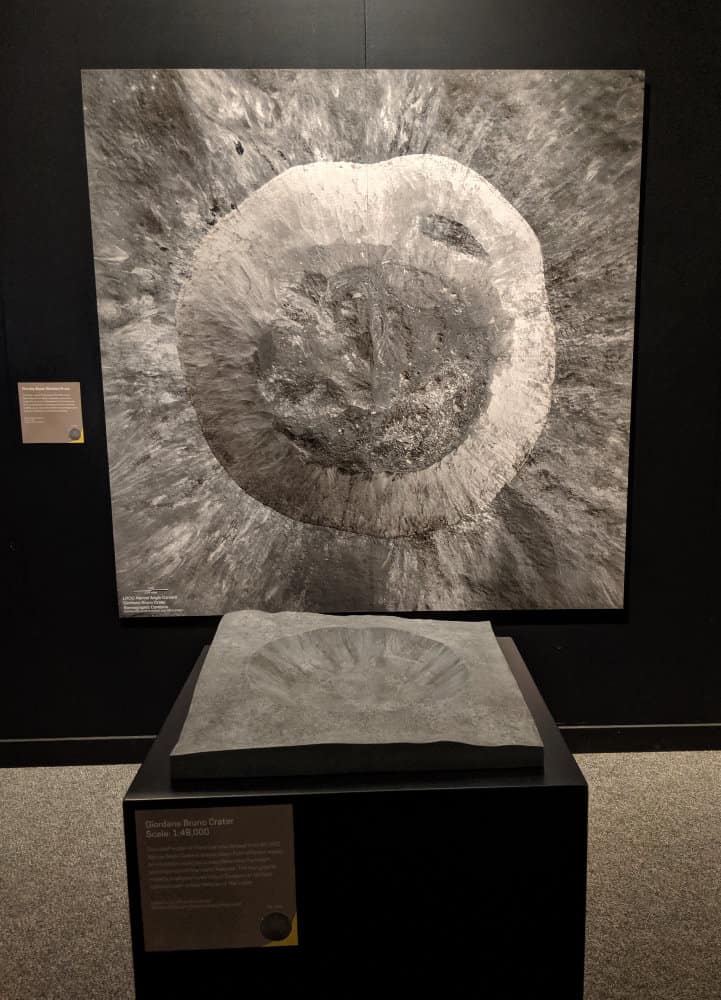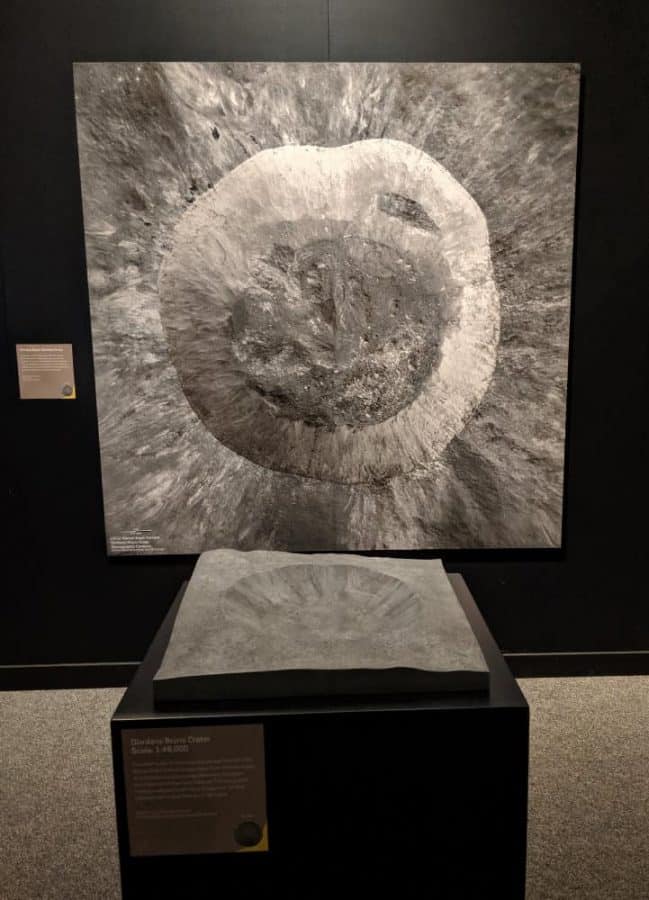 A New Moon Rises, a companion gallery, features large-scale photos of the lunar surface captured by Lunar Reconnaissance Orbiter Cameras (LROC) between 2009 and 2015.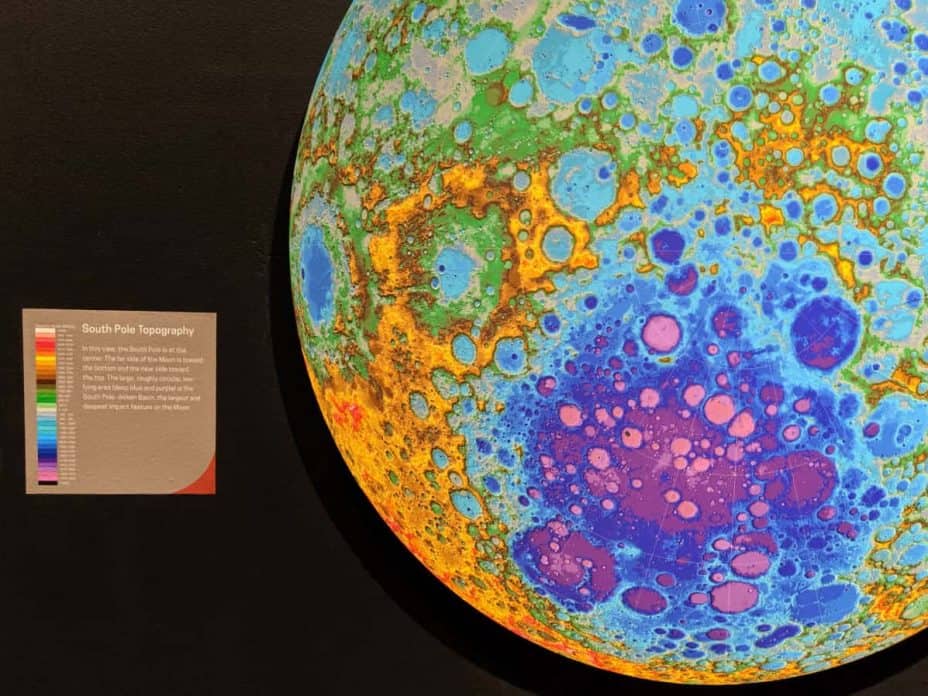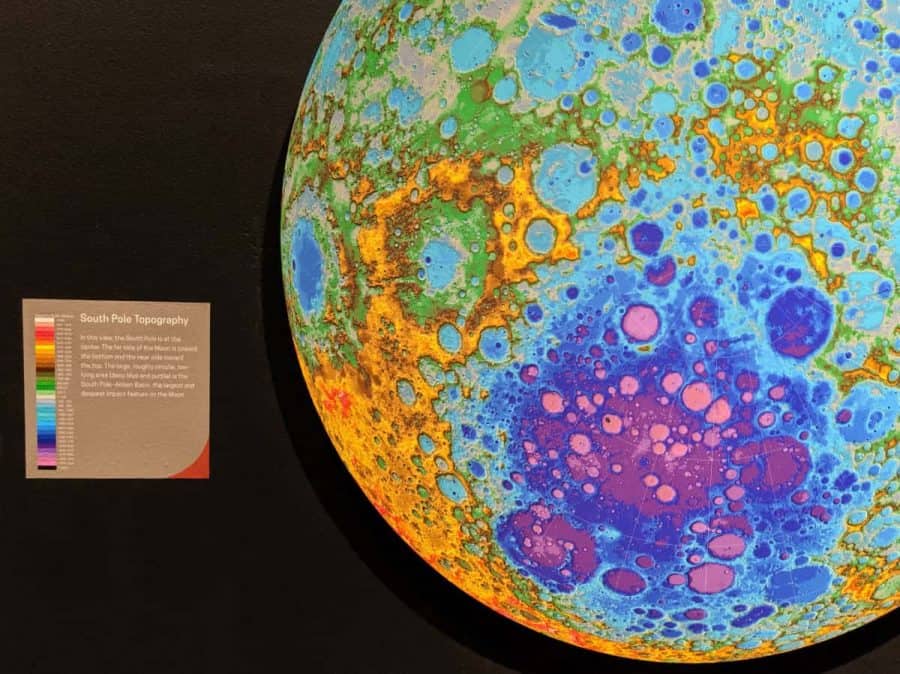 While you're visiting Destination Moon, leave some time to go through the neighboring "Neil Armstrong Space Exploration Gallery" and see the OMNIMAX film (Apollo 11: First Steps Edition) too!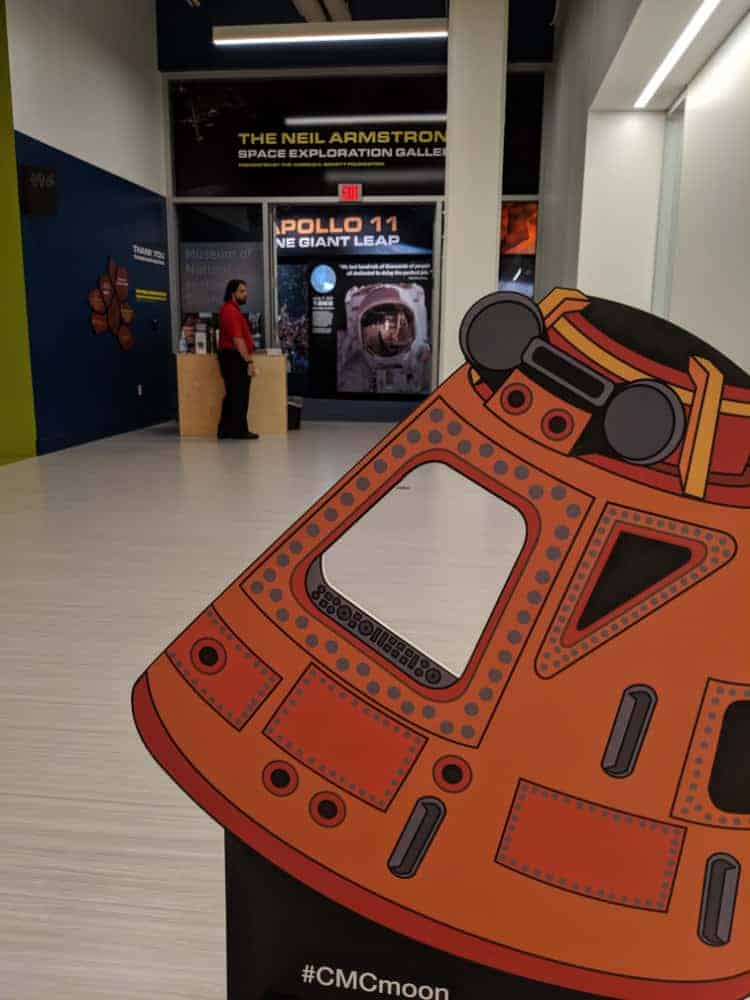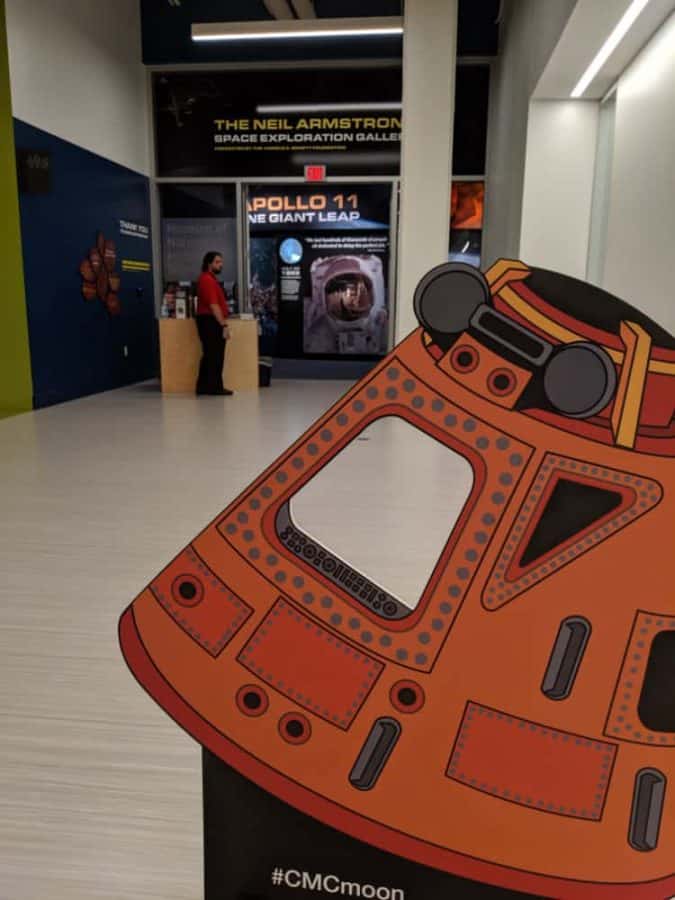 Destination Moon: The Apollo 11 Mission is at Cincinnati Museum Center, Sept. 28, 2019 through February 17, 2020