It's Day 284 of "365 Things to do in Cincinnati" and today we're featuring The Senate Restaurant.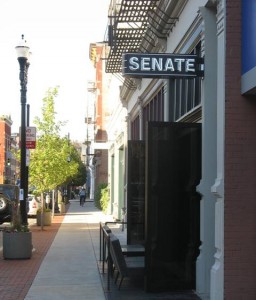 Located in the Gateway Quarter, the Senate is a trendy little spot with all kinds of great stuff on the menu.  They offer a lot of stuff you probably would have at home – but they turn it up a notch (or two).  Every day they feature a "dog of the day".  They usually combine the hot dog and the unique toppings and name it after a celebrity.  For instance, today's dog is "the Katie Couric: woodgrilled pork & vidalia sausage, miso aioli, red onion- pobano & bacon relish, topped with crispy fried white cheddar cheese curds. News worthy, ehhh. Worthy of gluttonous consumption."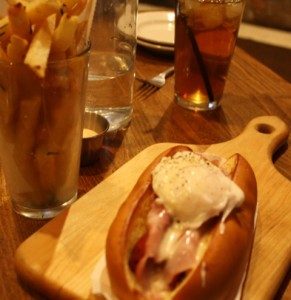 I will say that I found the menu choices to be a bit limited BUT everything we had was fantastic.  So I guess you don't need too many choices if it's all good, huh?  If you do go you MUST try Poutine – french fries topped with cheese curds and braised short ribs and gravy.  I never would have given it a try but my friend had it and ordered a plate for us.  Next time I will be ordering that for my dinner!  Outstanding!  My mouth is watering just thinking about it!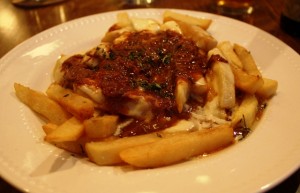 So between us friends, we had the Senate burger, the Sweet Potato Falafel sandwich and the Croque Madame.  Every dish was delish.  They do simple food but they do it darned well!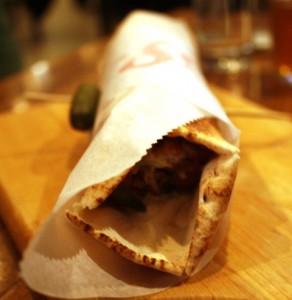 The Senate has a fully stocked bar and some pretty comfortable seating.  The decor of the restaurant is very much urban chic.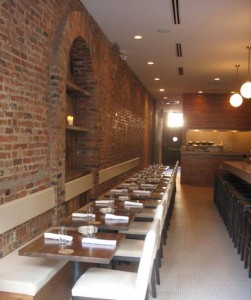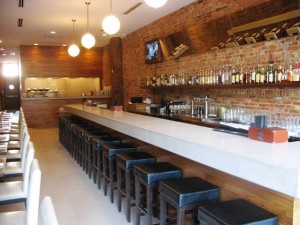 We loved the Senate and will return again.  When you go, there's a parking lot right next to them as well as metered parking on the street. The Senate is located at 1212 Vine Street in the Gateway Quarter Connect with the Senate on Facebook