Cincinnati's Coney Island / Sunlite Pool has announced their 2020 opening date and it's June 12!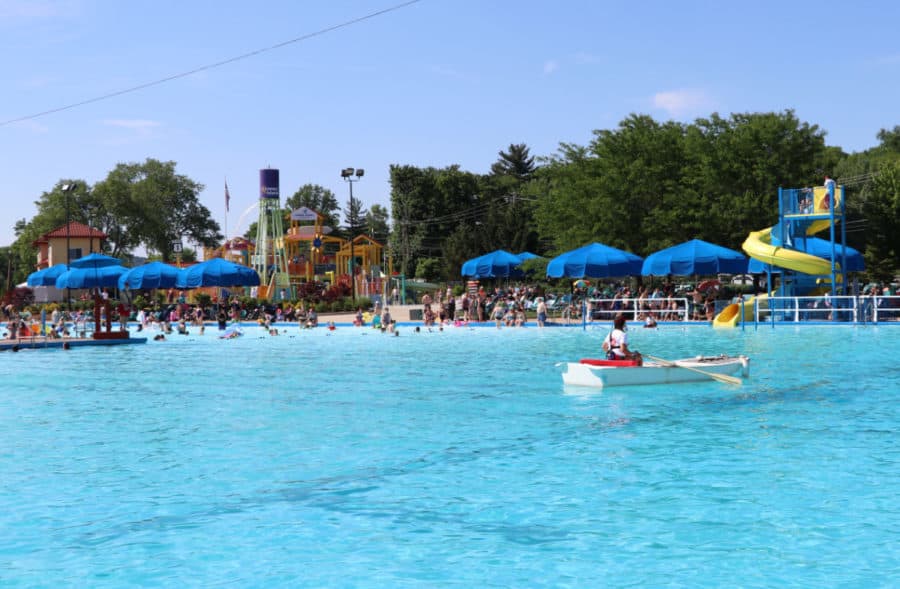 What changes can we expect in 2020?
Coney Island reports they will be limiting daily attendance this year to align with social distancing best practices.
This will include a limit on the number of season passes sold and a limit on the number of daily passes sold for each date. Daily passes will be purchased online only and in advance.
Typhoon Tower splash ground and Twister water slides will be temporarily closed and will open in several weeks (last updated June 8, 2020).
TIP: Thinking of purchasing a Coney Island Season Pass? Know that all 2020 season passes will be valid for the 2021 season as well. BONUS!!!
They announced the following new policies and rules for 2020:
Please refer to the complete list of guidelines for the full details – link at the end.
☀️ Guests must practice social distancing throughout the park at all times. Guests are to remain 6′ away from anyone who is not a member of their household whenever possible.
☀️ Guests are encouraged to wear face coverings when not in the water.
☀️ All seating configurations will be 6′ apart. You will not be permitted to move your chairs from the preset table groupings.
☀️ You can bring your own chairs or beach towels to sit in while you're in the grass. Please be sure to leave 6′ between your household and another.
☀️ All tables and cooler racks will be removed from the picnic area for 2020. You are still permitted to use the picnic area (maintaining social distancing of 6′).
☀️ While you're in the water, congregate with only the members of your own household.
☀️ Food and Beverage Concession will be open. Be sure to look for the markers for proper social distancing while in line. You will need to wait for your your food in the designated waiting boxes.
☀️ All restrooms and bathhouses will be open. Drinking fountains will not be available this season. Ice water is always available for free at our concession stands. 
Find the complete set of 2020 Guest Policies here. They do say the policies and procedures are subject to change and will be adjusted to comply with updated recommendations or guidelines.
---
---
You might also like: Plans for the Cincinnati Zoo to reopen too!