Coffee Emporium is a classic in the Cincinnati coffee scene. In fact, it is the oldest coffeehouse operating in Cincinnati!

Coffee Emporium has locations in Over-the-Rhine, Hyde Park, and on the Xavier campus. I have to say that my favorite is the downtown / Over the Rhine location – I love to swing by when I am out and about downtown!

Something that I love about Coffee Emporium is how they have made it their mission to source their coffee from family farms with sustainable farming practices. Combined with roasting the beans themselves, it is no wonder their coffee is both delicious and unique. They offer single origin coffees, signature blends, decaf varieties, and event a line of Harper's Blends (with artwork by Charlie Harper).
You can purchase your coffee as whole beans, you can grind your coffee at the coffee shop, or you can get a bag of ground coffee.
What's to eat?
If you're looking for more than a great cup of joe, the Over-the-Rhine and Hyde Park locations have a menu full of delicious sandwiches and snacks – ranging from pastries to breakfast burritos and salads. A personal favorite of mine is grabbing one of these goodies made by Donna's Cookies.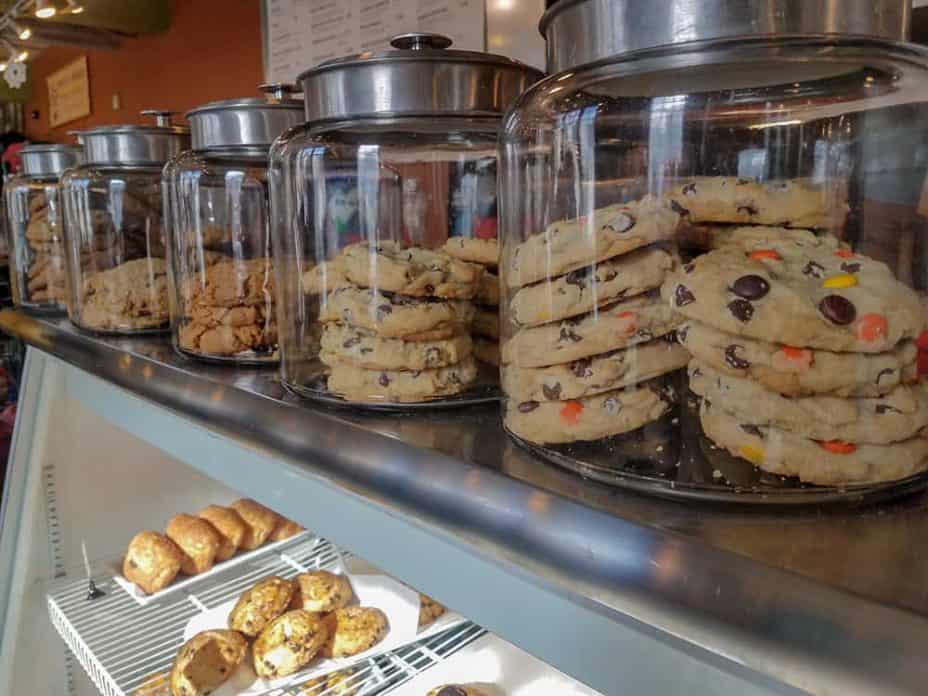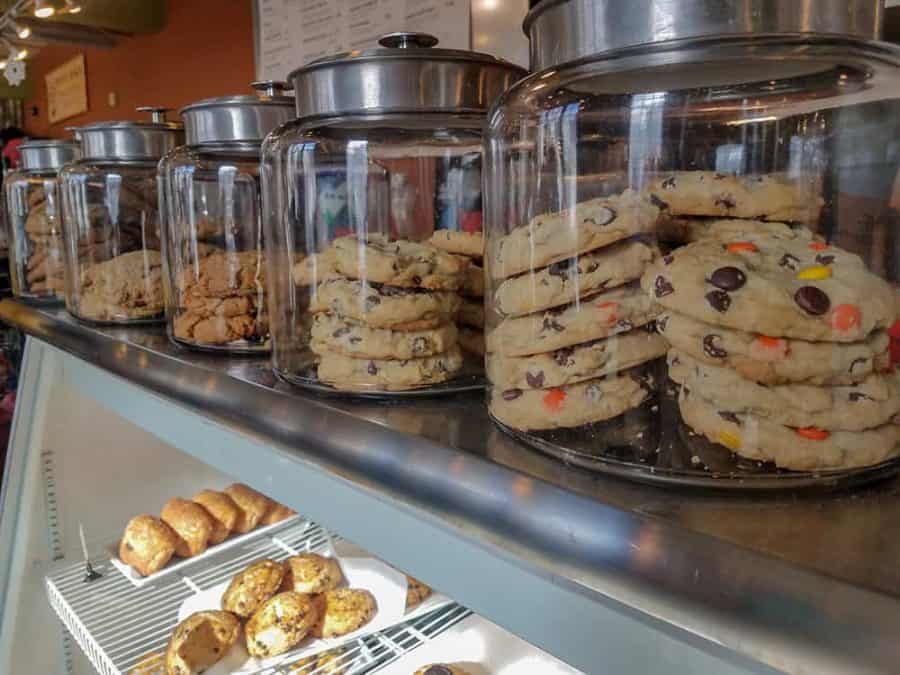 They do have a menu online for the OTR location. The daily Coffee Emporium menu can be found in the individual coffee shops as well.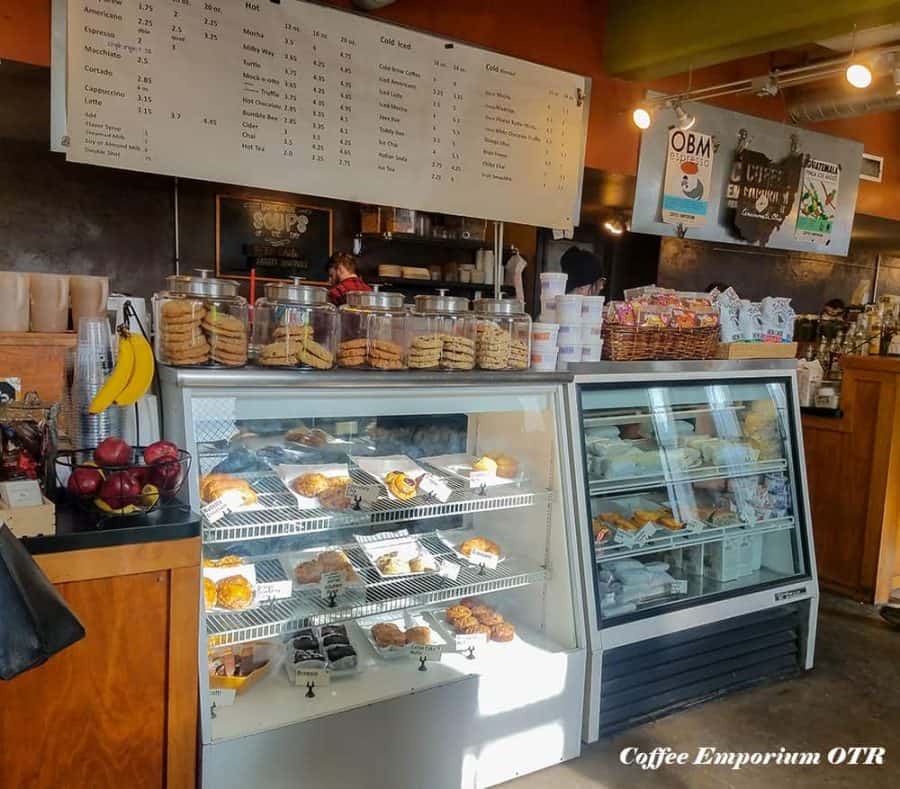 With multiple large seating areas, you're sure to find a comfy spot to enjoy your coffee, hang out with a friend, or even meet a group!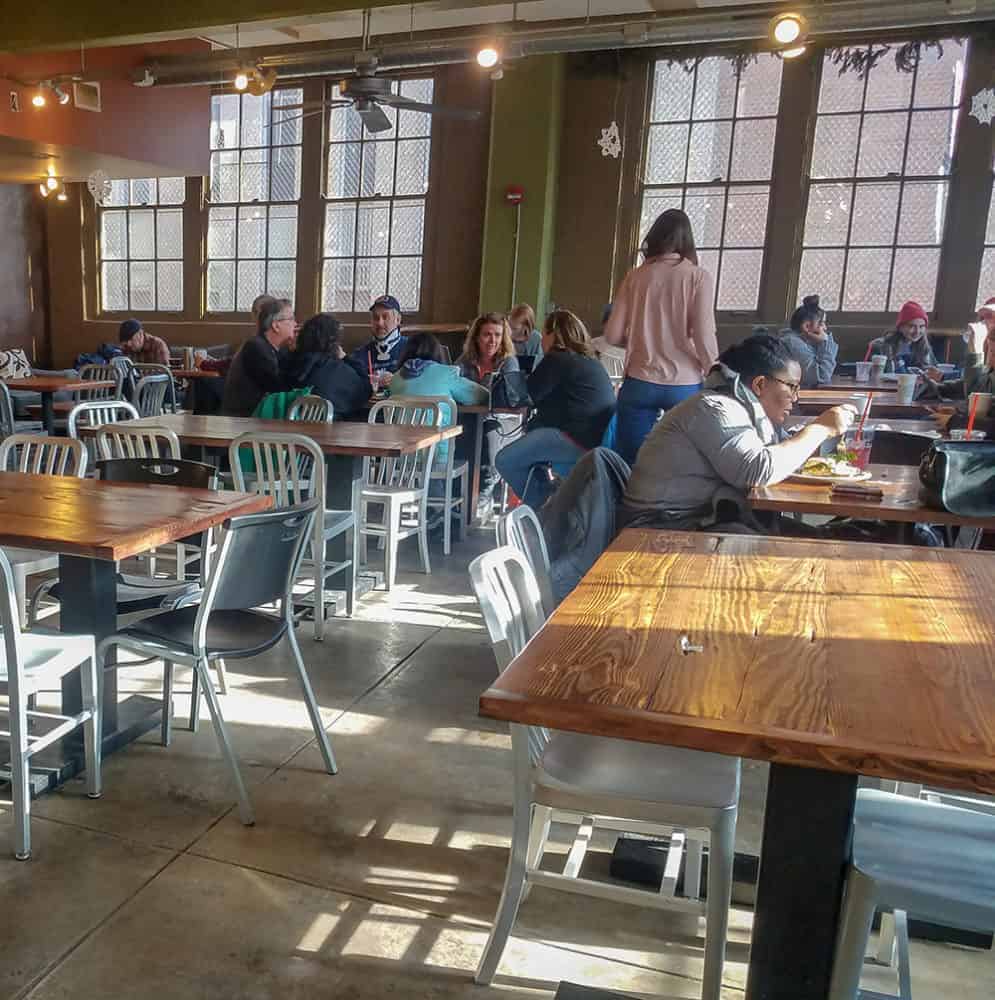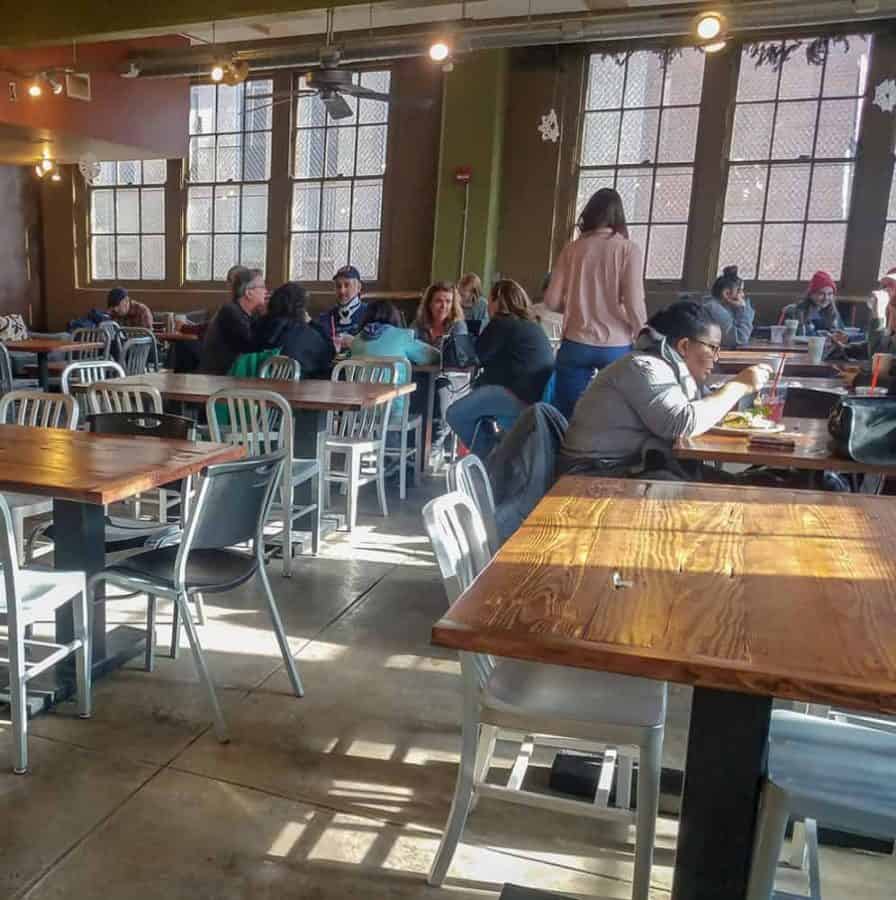 The great thing about Coffee Emporium is you can take some of your favorite flavors home. My issue is not wanting to get one of each!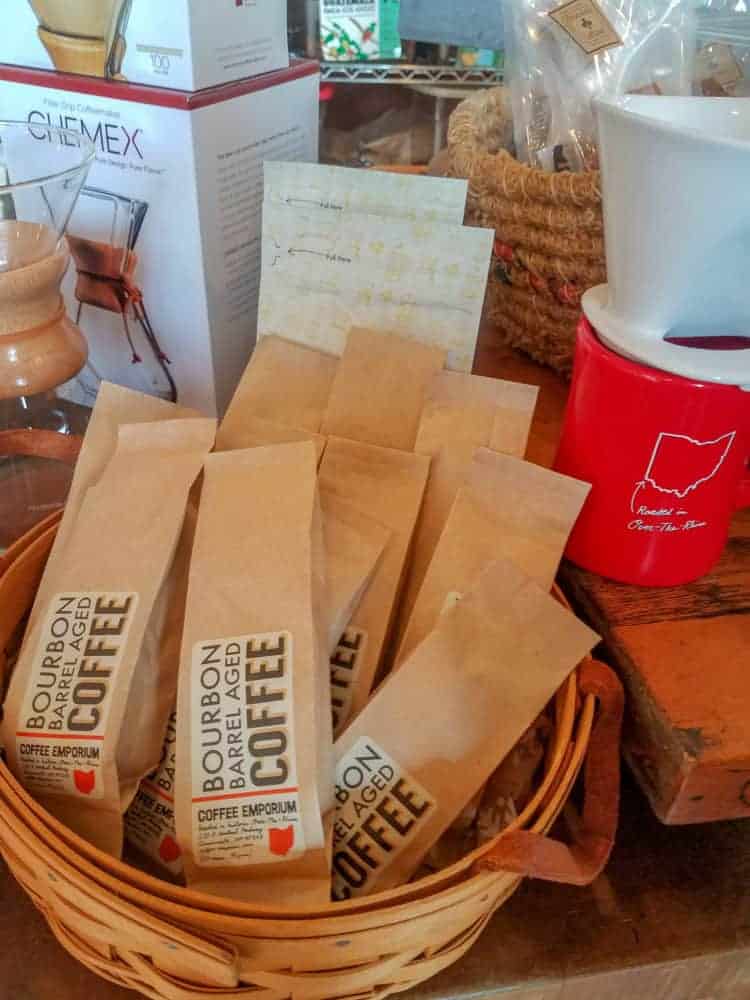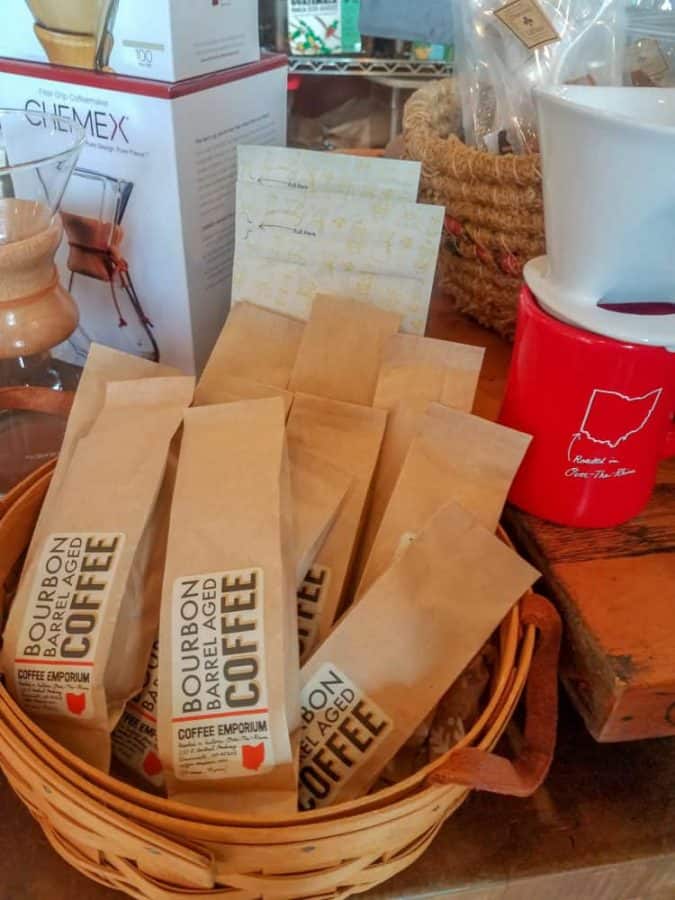 You can purchase a wide variety of mugs, tumblers, and brewing tools for making the perfect cup at home – or as a gift for a coffee loving friend.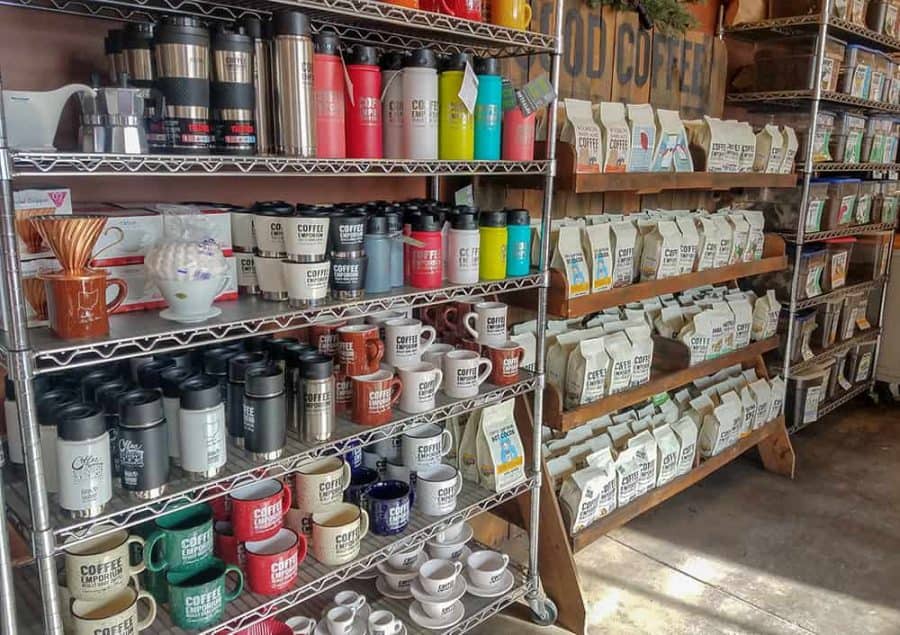 Coffee Emporium changes are brewing in 2018.
2018 will see some new additions and changes for Coffee Emporium, at both the Over the Rhine and Hyde Park locations. Hyde Park Coffee Emporium is getting a pretty major addition and OTR is getting a new design inside. Watch the progress on the Coffee Emporium Instagram feed.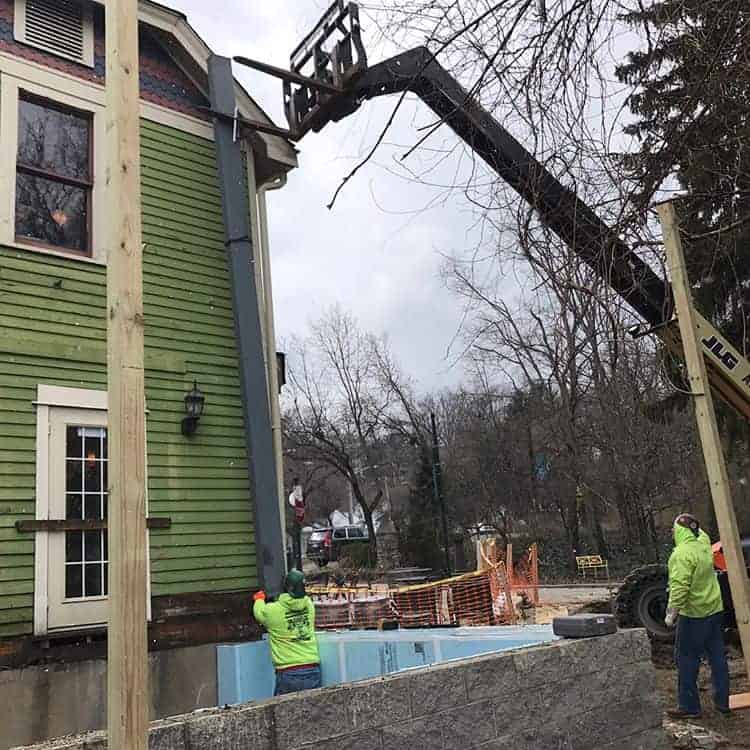 Next time you're downtown, be sure to make a stop at Coffee Emporium!
Coffee Emporium has locations at:
Over-the-Rhine: 110 E. Central Parkway, Cincinnati, Ohio 45202
East Hyde Park: 3316 Erie Avenue, Cincinnati, Ohio 45208
Xavier University: Gallagher Student Center & Williams College of Business / Atrium
Connect with Coffee Emporium on Facebook.