I can't believe I haven't posted about the The City Flea this year!   What is the City Flea, you ask? Well, they call themselves "Cincinnati's original curated, urban flea market"… we simply call them freakishly awesome!
The City Flea happens once  a month, May through Decemeber.  It happens in a few different spots around town (depending on the season).  Most of the time, The City Flea takes place in Washington Park (pictured above).
The City Flea will run all the way into October this year (2016) and they typically have a Winter Market in December too (2016 date TBD).
Crafty vendors and vintage curators join forces and present one amazing shopping experience. Come hungry and enjoy the multiple foodie choices including a number of booths and mobile food trucks (lined up along Elm Street).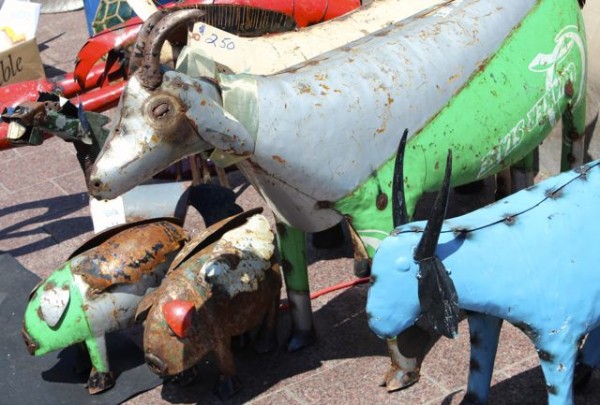 The City Flea has a few markets left in 2016: Washington Park for August 20, Sept. 17, October 15;  winter dates TBD
Get the full scoop at the City Flea website
Connect with the City Flea on Facebook