Today is Day 200 of "365 Things to do in Cincinnati" and today we are featuring some of the great Halloween inspired events going on this week.
Let's start off with The Queen City is Haunted Special Tour INSIDE Music Hall.  This tour will take you inside what is thought to be one of Cincinnati's most haunted places.  Music Hall was actually just featured on the Travel Channel's "Most Terrifying Places in America" program (Volume 7 if you want to hunt it down).
And what would a Halloween list of things to do be without a visit to Bobby Mackey's?!  They have a number of things going on this week.  Family Friendly Basement Only Tours take place Thursday and Sunday nights until 10pm (see site for details).   And on Sunday the adults can enjoy Ghost Tours, line dancing and karoke from 5-8pm followed by the Wake the Dead Show:  A heavy metal rock and roll costume party followed by an all night ghost investigation hosted by Cincinnati tours.  "Come for the Ghost stay for the Music.   The way it was is still the way it is."
Join the fine folks at Findlay Market for their Fall Food Festival on Sunday, Oct. 31 (10am-4pm).  The entire family will enjoy this one.  Take the kids in their costumes to enjoy their "I Spy Treasure Hunt" where they can search the market for hidden items.  Cooking with Caitlin will be doing a demo on the grill (12-1pm at Daisy Mae's).  Anna and Milovan will be playing from 12-3pm.  PLUS enjoy food specials from market vendors, the Biergarten and tastings at Market Wines!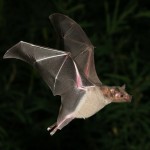 Join the Cincinnati Museum Center for Batfest 2010 on Sat., Oct. 30 from 10-5.  All kinds of "batty" activities including getting to see the Big Brown bat colony take flight in the Museum of Natural History & Science, scavenger hunts, guest speakers, etc. Costume parade at 2:30pm.  See their site for the long list of activities.
This year instead of buying a new costume, bring your old costumes to the Park + Vine Grand Reopening Party and leave with a 'new' costume!  Park & Vine is pairing up with Share Some Sugar to offer a Halloween Costume Swap on Friday, Oct. 29 from 6-10pm.  Come on down to Park and Vine to see their new digs and swap out your costume while you're at it!
Join fellow Rocky Horror Picture Show fans at the Esquire Theatre this Saturday (9pm and midnight) and Sunday evening at 9pm.  Costume contests and special prizes for the Halloween showings… brought to you by the Denton Affair. And I'm sure I am missing oodles of other events.  Feel free to add what YOU'RE doing this weekend in the comment section. 🙂