Did you know Monday, January 27th is National Chocolate Cake Day? I used the "holiday" as an excuse to try out some cakes and cupcakes around town and thought I'd share a few with you. After all, it's never too late to celebrate chocolate!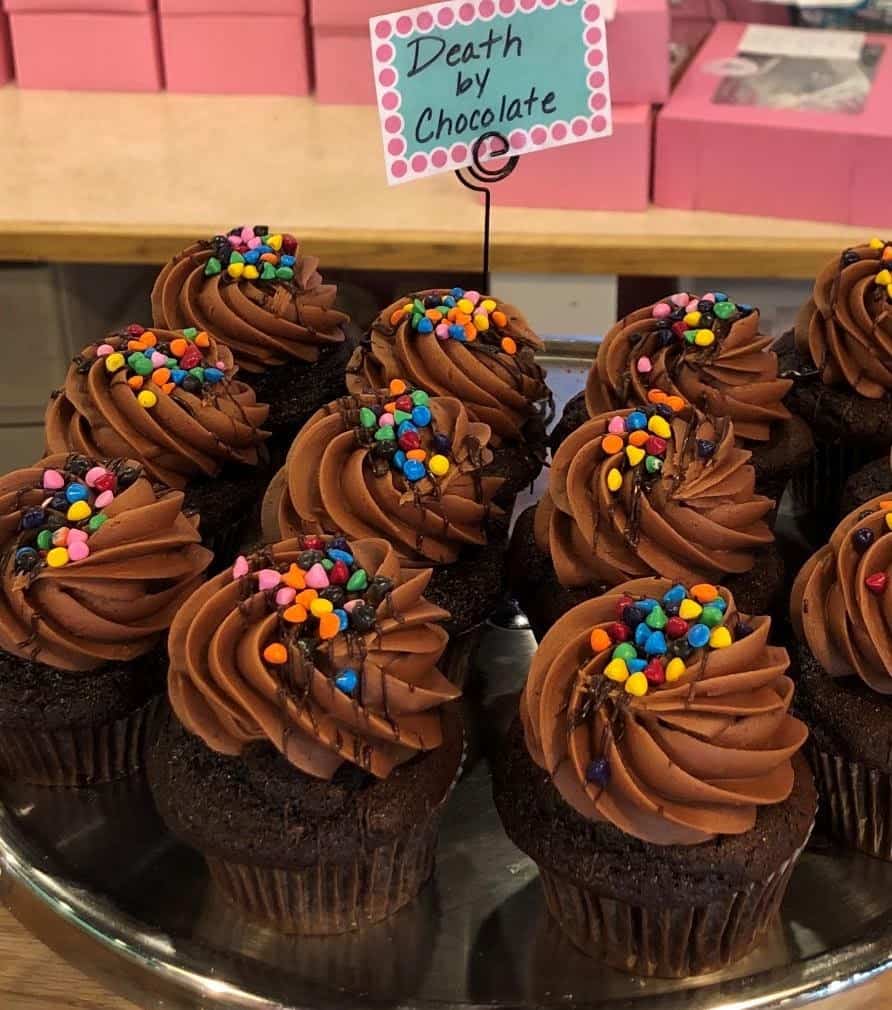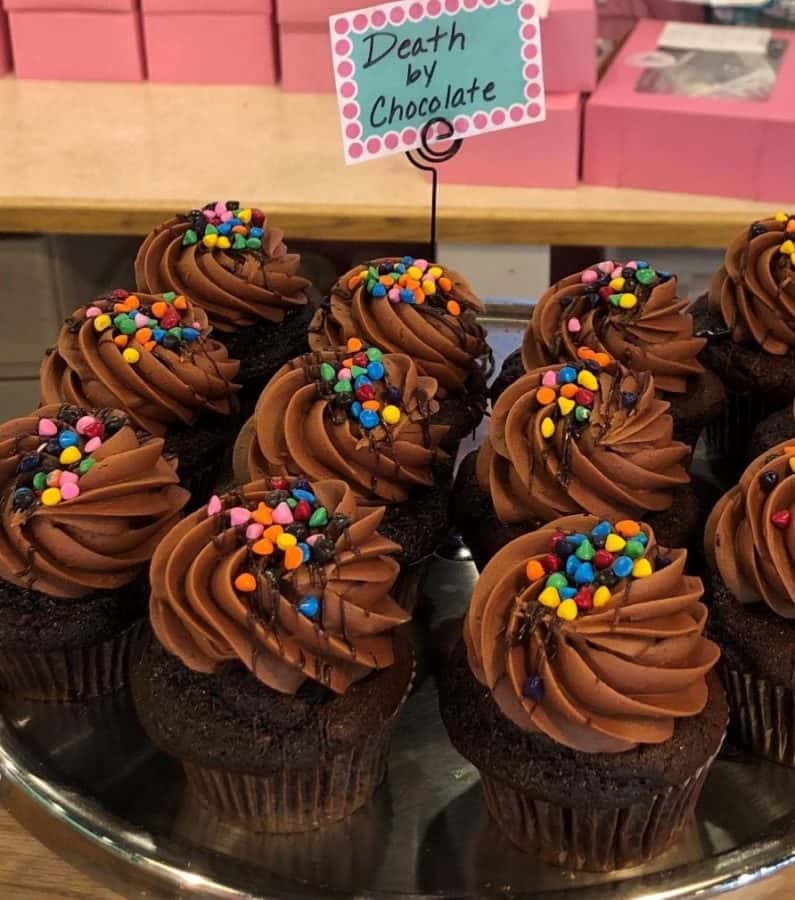 Here are a few of my favorite cake/cupcake shops in and around Cincinnati:
Tres Belle Cakes and Coffee Shop
Tres Belle Cakes and Coffee Shop, located in the heart of Reading's Bridal District, sure does set the bar high! This award winning, woman owned bakery is one of my favorites when I'm craving something sweet. Stop in for a cup of their custom blend coffee, grab a sugary snack, and spend an afternoon in the Parisian themed shop.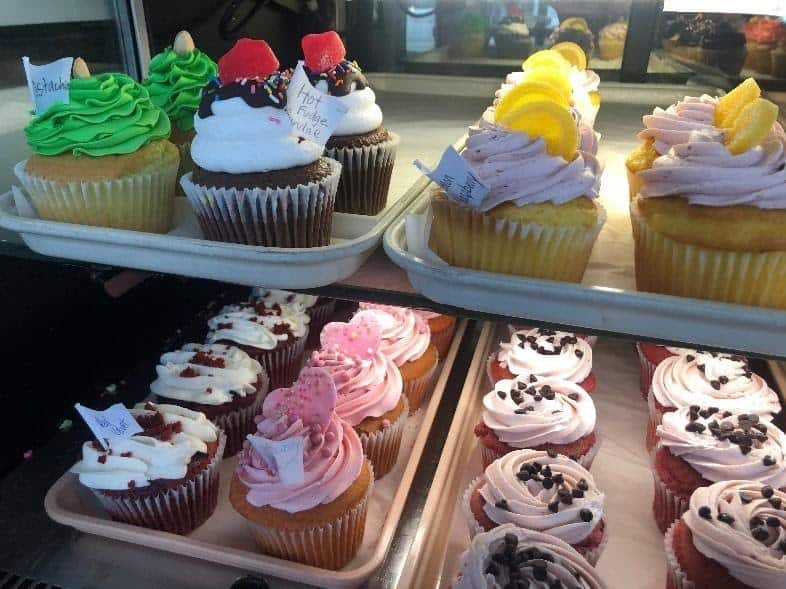 Can't decide which flavors to try? Ask for the cake sampling box. You get the bridal treatment and get to taste test their most popular flavors and fillings.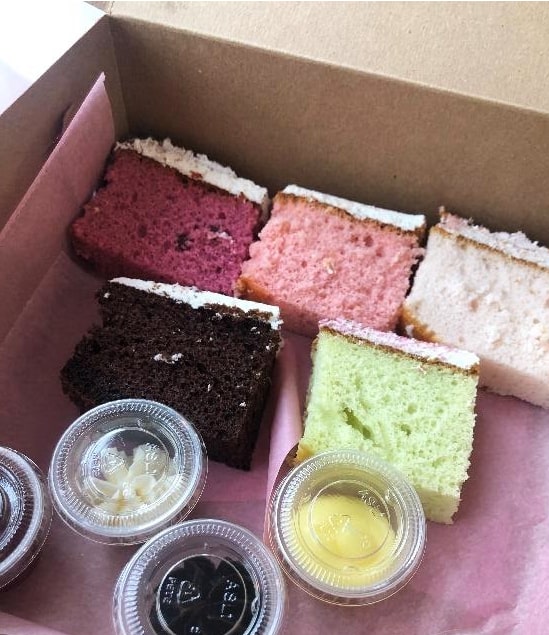 From there, take home one of their giant cupcakes, donuts, macarons, brownies… or place an order for your next party or event.
Tres Belle Cakes is located at 8921 Reading Road in the Bridal District.
---
Abby Girl Sweets
Abby Girl Sweets prides itself in making every batch from scratch and when you bite into their cupcakes, you will know it to be true! Their cupcakes are full of flavor and are (typically) topped with a rich buttercream.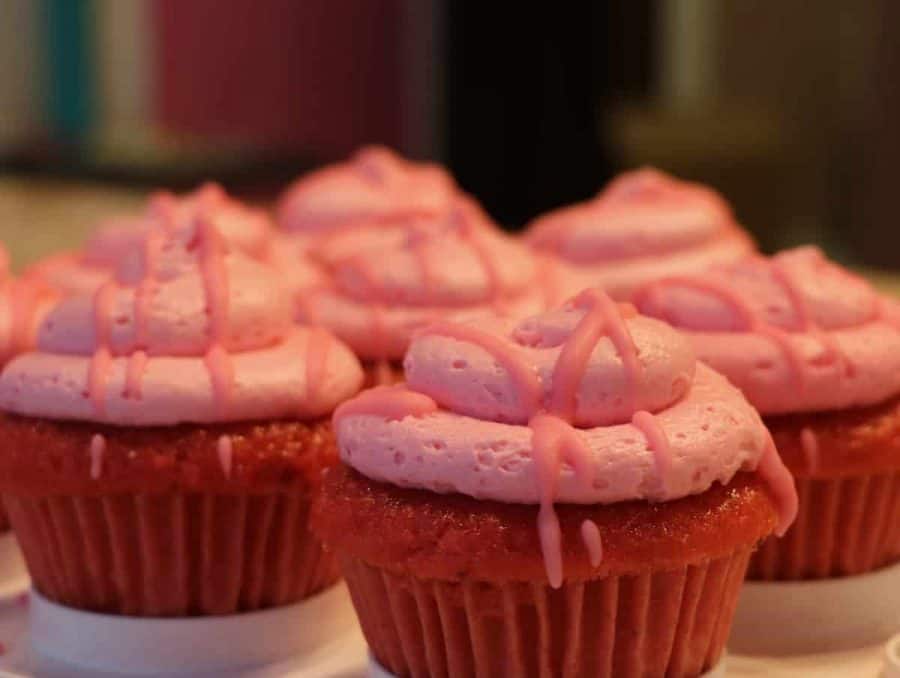 It's hard to choose just one flavor, but nothing compares to the nostalgic Double Trouble – a chocolate cupcake filled with vanilla buttercream, dipped in ganache, and topped with a fancy swirl of vanilla buttercream. Think Hostess Cupcake… but much better!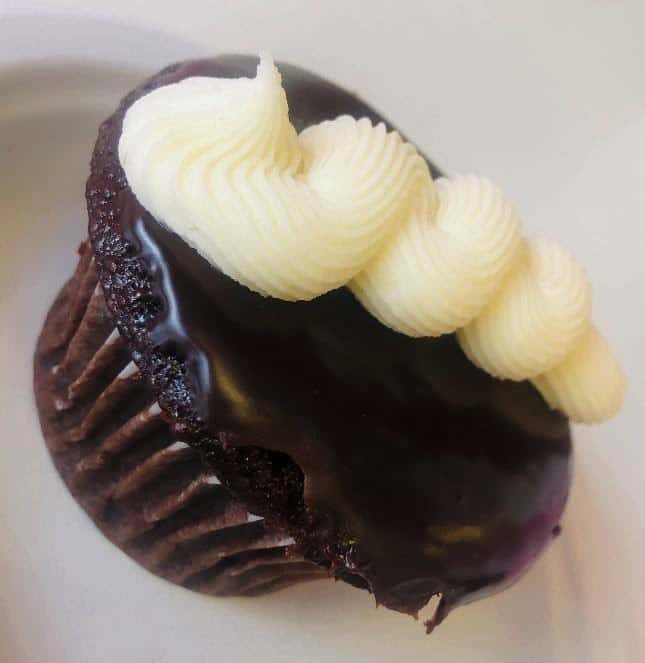 While you're there, be sure to ask which ones have a filling (my favorite). They even do cheesecake cupcakes!
Abby Girls Sweets has three locations:
Downtown: 41 West 5th Street (next to Hilton Netherland)
Blue Ash: 4773 Glendale Milford Road
Eastgate: 4450 Eastgate S Drive (Jungle Jim's Eastgate)
---
3 Sweet Girls Cakery
When you walk into the 3 Sweet Girls' Kenwood location, you instantly feel as though you're stepping into the Candy Land board game! Such a fun shop!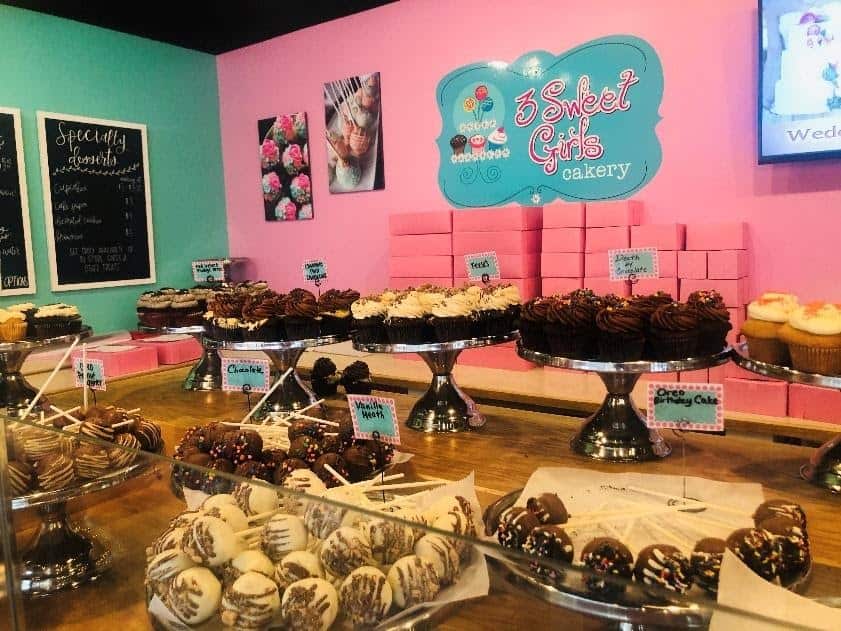 They have so many wonderful treats to choose from – cupcakes, cake pops, cookies, and more. They even offer a few gluten-free and keto friendly options as well.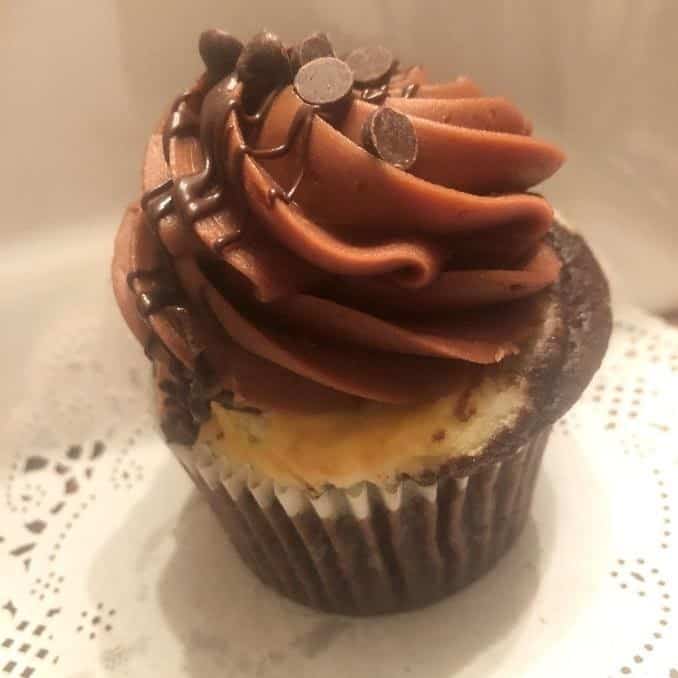 They make over 100 different cupcake flavors (not all available at the same time) so it's very likely they'll have something for everyone in your group. I decided to go with the Chocolate Chip Cheesecake…and it not disappoint.
Check their website for a list of flavors and more information on custom cake orders.
3 Sweet Girls Cakery has two locations:
Kenwood: 7458 Montgomery Road
Over the Rhine: 29 East 12th Street
---
The Sweeterie
Tucked away in the charming Village of Mariemont, The Sweeterie has been a local gem for over ten years. Everything in this quaint little shop is handmade with love.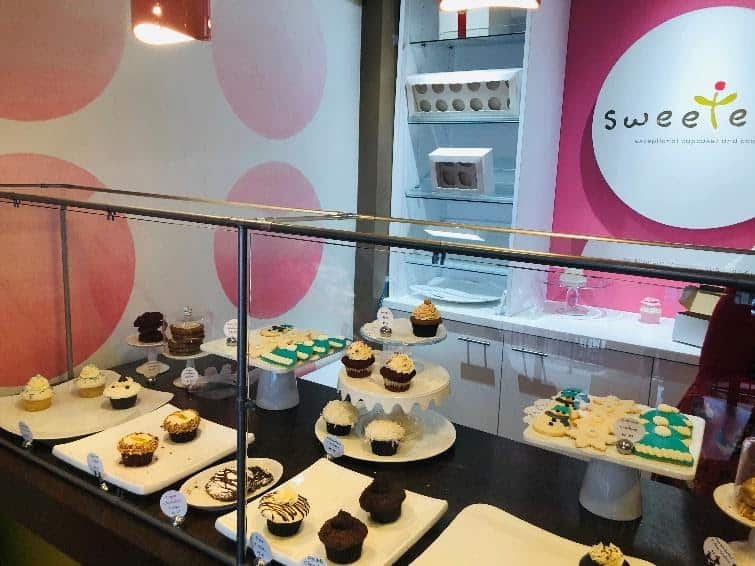 In addition to their custom-made cakes, cupcakes and cookies, they also offer mini cupcakes – perfect for a tea party or your little one.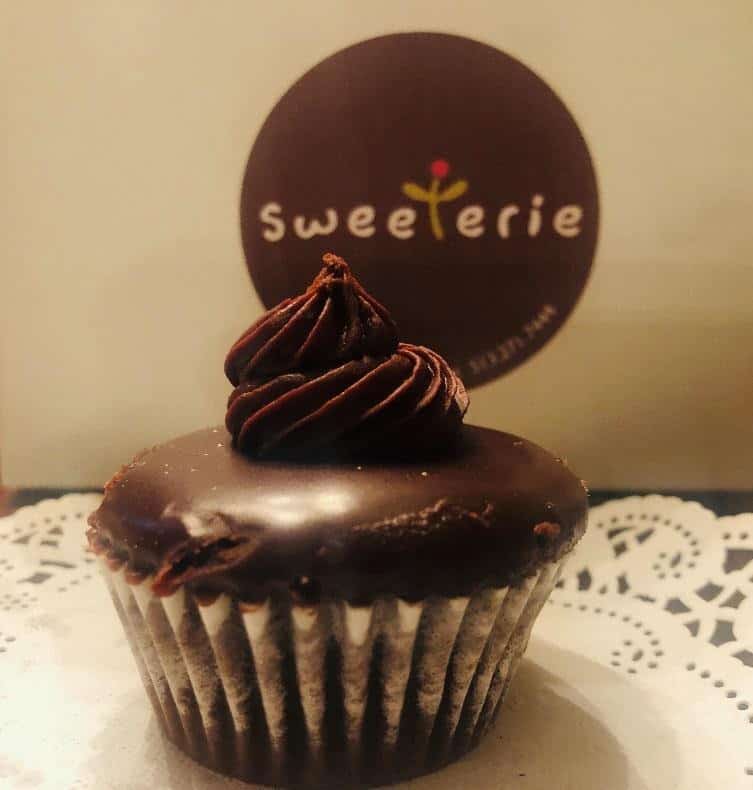 The Sweeterie is located at 6820 Wooster Pike
---
Cakes by Sugar
One of the newest spots in town, Sugar is located in OTR. This boutique bakery offers cakes, gourmet cupcakes, cookies, and seasonal desserts including pies.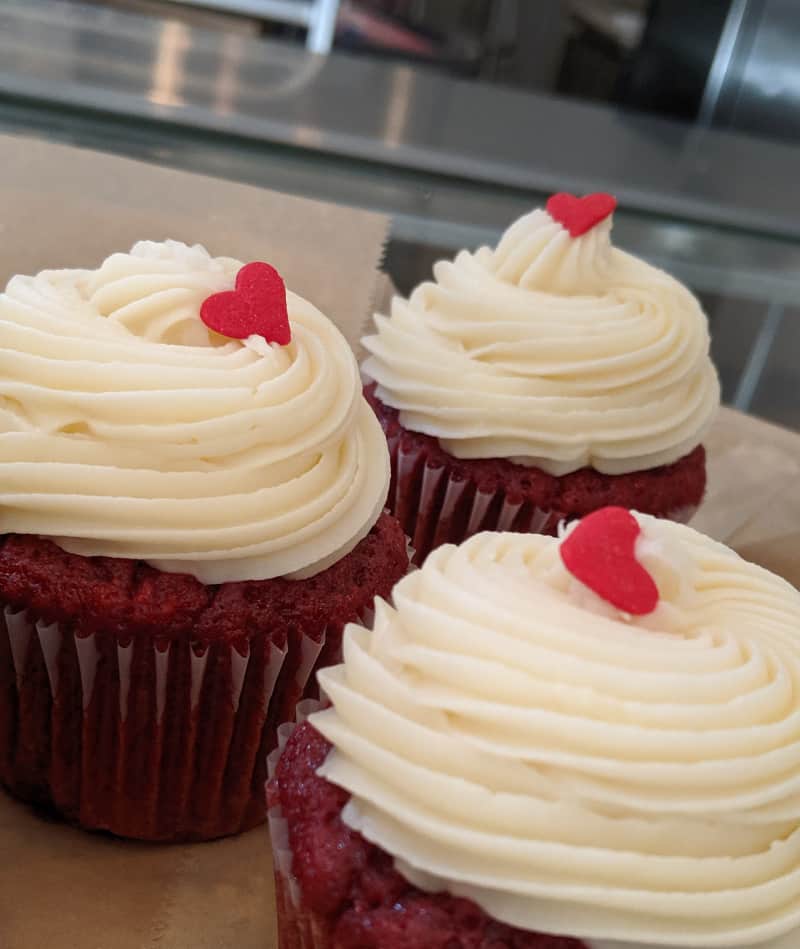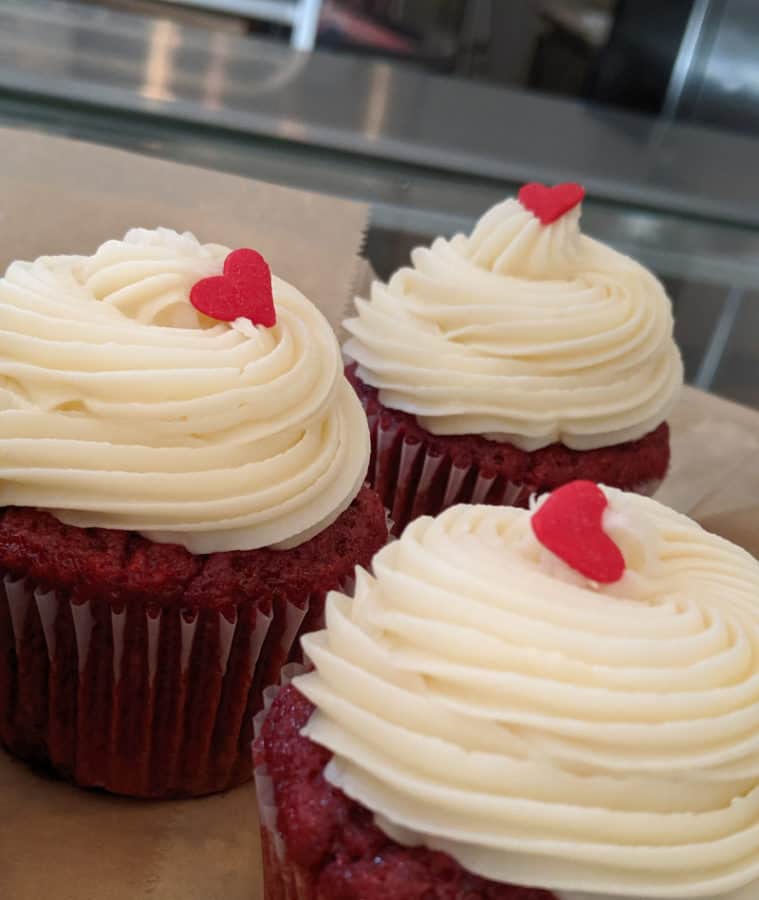 Note that Sugar is currently closed and will be open again on February 7, 2020. This is a family owned business and their newest "sugar baby" was just born in December and mama is off for a bit.
Sugar is located at 6 West 14th Street in OTR (very close to The Eagle)
---
Be sure to check their respective websites before you head out the door for a visit. Many of these small businesses have a few days a week in which they're not open for business.
And remember that bakeries often change their offerings and what we have pictured may or may not be available at the time of your visit.