It's Day 348 of "365 Things to do in Cincinnati" and today we enjoyed a Sunday down at Bellevue Beach Park.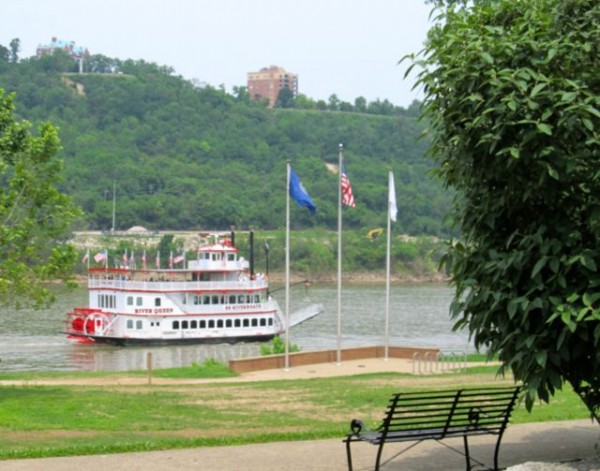 We originally noticed this riverfront park when we were out walking at Friendship Park on the Ohio side of the river.   We had our Sunday afternoon open today so we decided to take a trip south to Bellevue to see the view from that side of the river.  And we're really glad we did.
Bellevue Beach Park is located in Bellevue (go figure) and is right down the street from the Newport Aquarium, Newport on the Levee, The Party Source, etc.  It does, obviously, sit right on the Ohio River and provides wonderful views of the Cincinnati skyline.
The park itself features a circular walking track, a gazebo, picnic tables and numerous benches where you can sit and watch the barges and boats on the Ohio River.  We saw one of the biggest barges I've ever seen today.

The park has a very nice mulched area with two play structures as well as a large set of swings.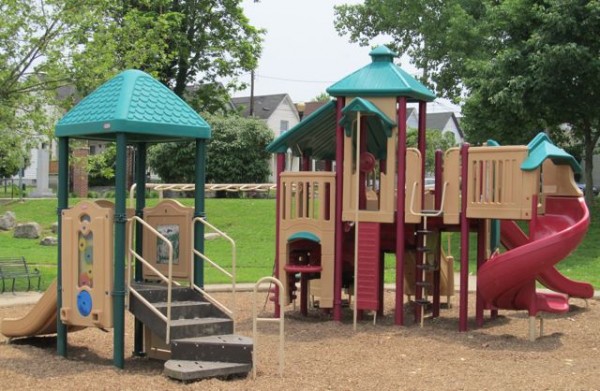 Bring a basketball and enjoy the two large concrete pads with basketball nets.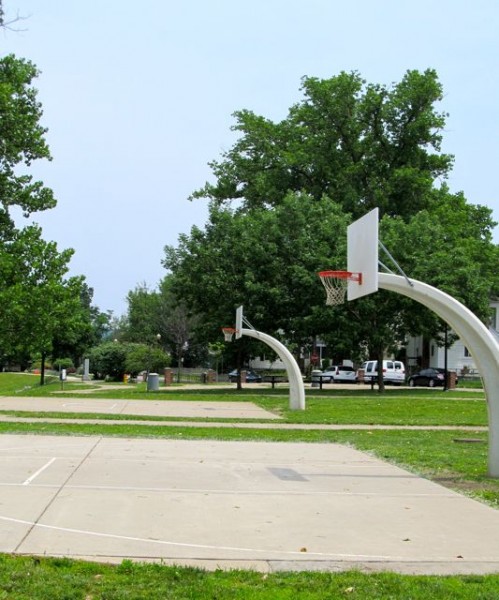 There's an amphitheater where they have live music on the 2nd Saturday of the month (more info on the Bellevue website).
The park itself is very well maintained and tidy.  Parking is available on the street.  There is a bathroom facility at the park.  And Bellevue has a charming strip of shops and eateries just a block south of the park with plenty of places to stop for a bite to eat or a sweet.
Bellevue Beach Park is located at 100 Ward Avenue in Bellevue, Kentucky