This post is sponsored by Broadway in Cincinnati
If you're headed out to see Broadway in Cincinnati's hit musical Mean Girls, I have a great pre-show idea for you and your friends – take an "All Things Pink" tour of downtown before the show!
From cocktails to cupcakes to dessert in a jar, we scoured the city and found THE MOST FETCH pink goodies for your pre or post show enjoyment!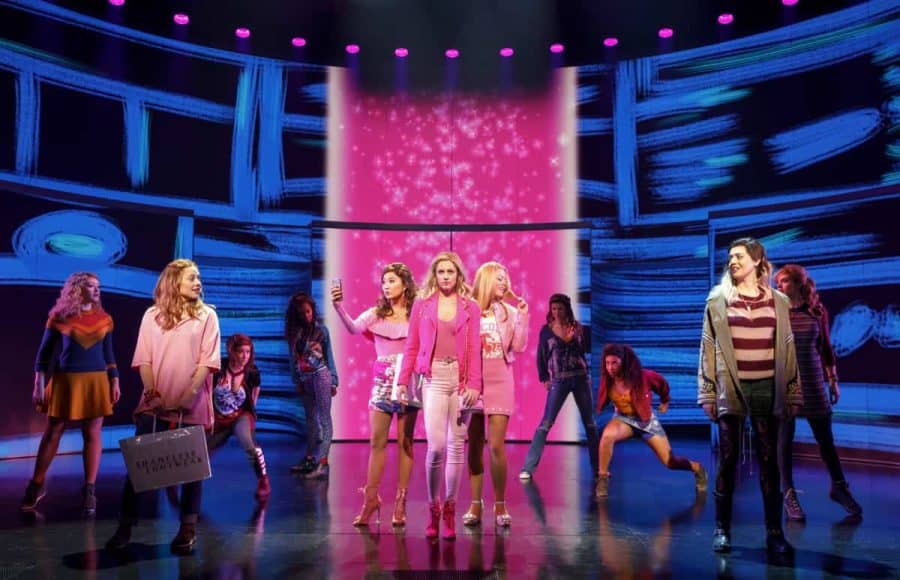 MEAN GIRLS, the hilarious new musical from book writer Tina Fey, will play the Aronoff Center November 5 – 17.
Enjoy a pre-show Mean Girls themed cocktail at Nicholson's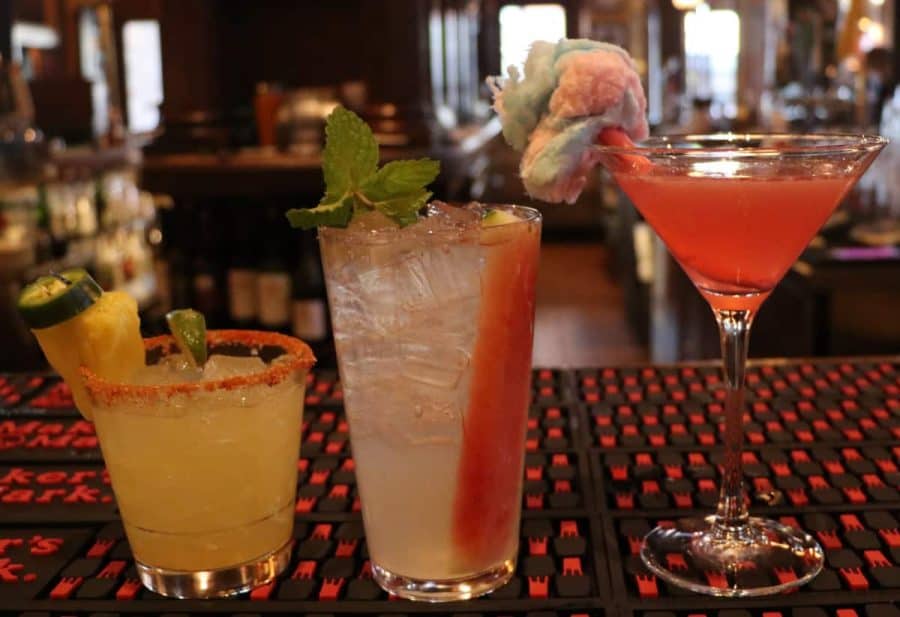 Nicholson's Pub, which is right across the street from The Aronoff Center, has three Mean Girls inspired drinks on their menu. In order from left to right: "She Doesn't Even Go Here Margarita", "That's So Fetch Mojito", and "On Wednesdays We Wear Pink Cosmo".
Enjoy a decadent pre-show treat at Abby Girl Sweets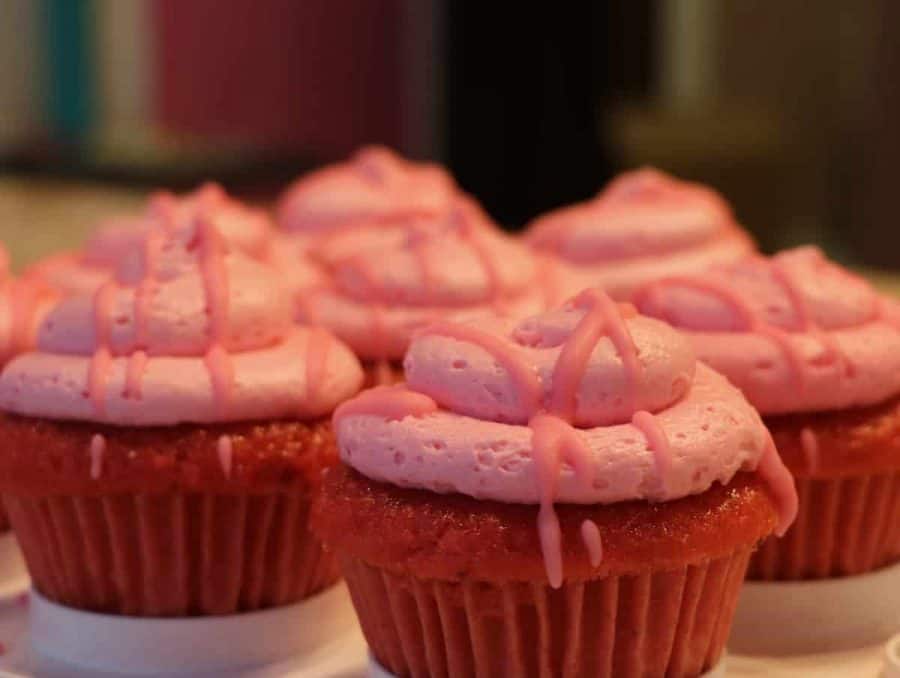 Abby Girl Sweets make some of my favorite desserts. Enjoy their strawberry cupcake. There's not a hint of anything but pink in there!

Abby Girl is located on 5th Street, just inside the lobby of the Hilton Netherland Hotel. Be aware that they do close at 6pm on weekdays.
Regina George would be right at home in a place called The Righteous Room!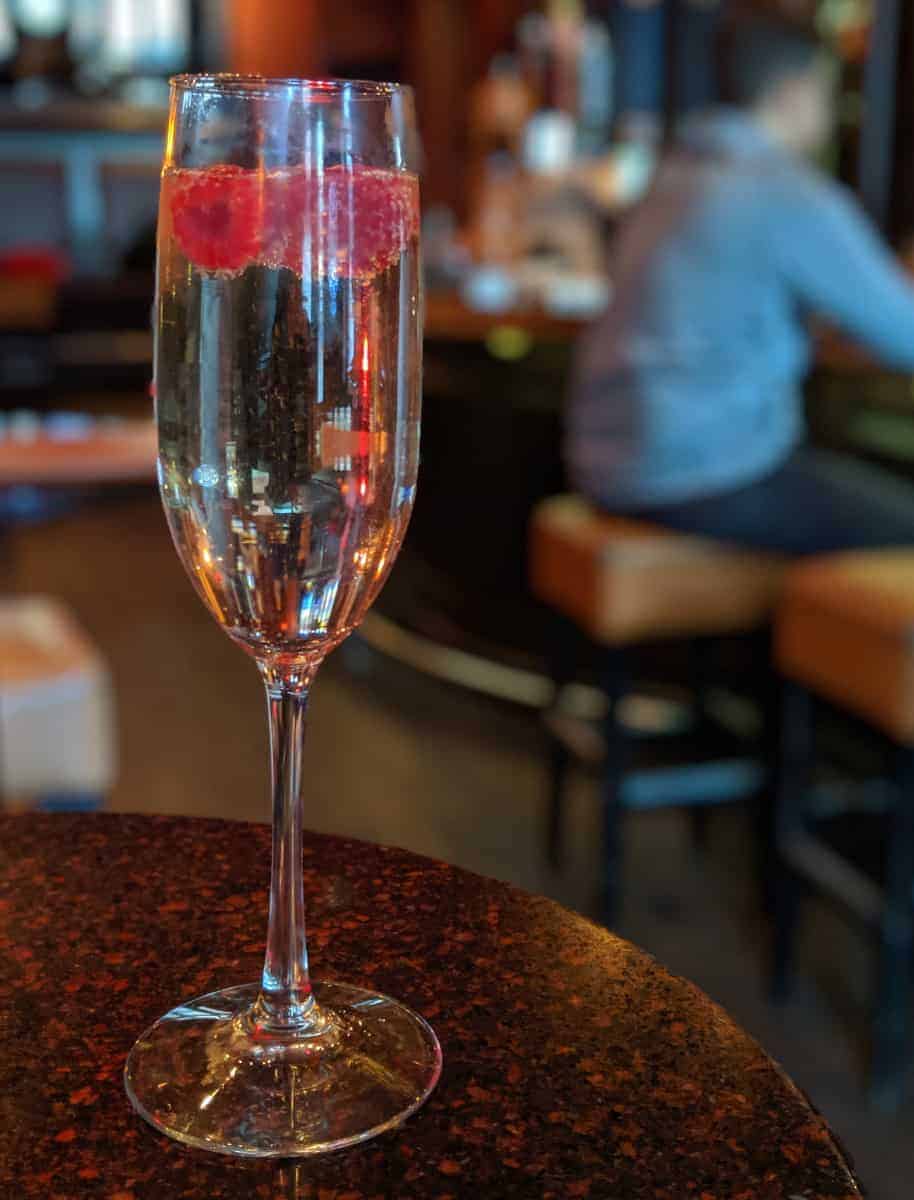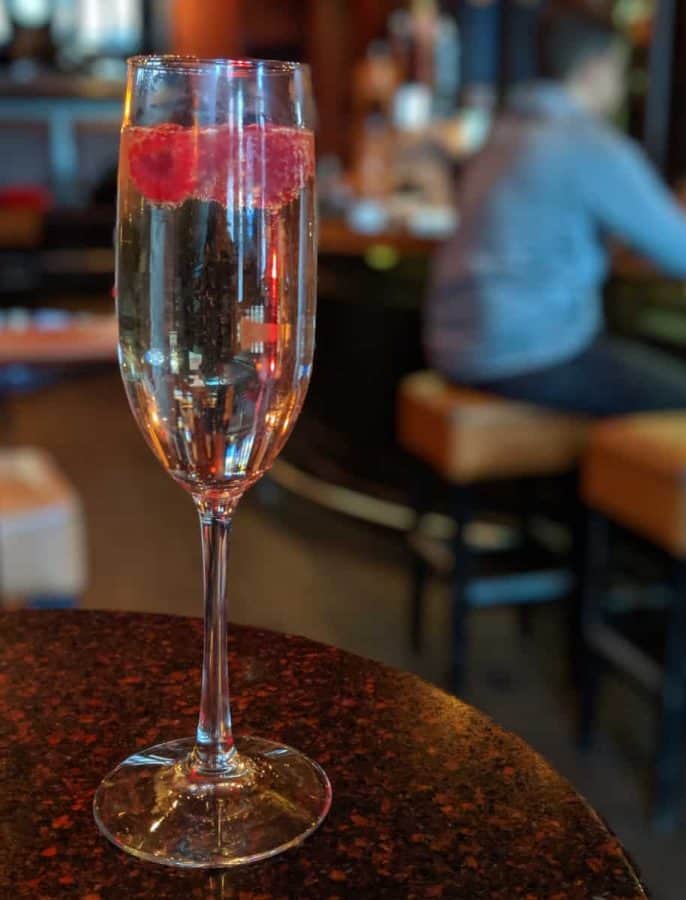 I could totally see an older version of Regina George sipping on the "Paris to Moscow" cocktail at The Righteous Room. Special bonus = Righteous Room has a great happy hour (half price drinks on weekdays from 4-8pm).
Holtman's Donuts never disappoint!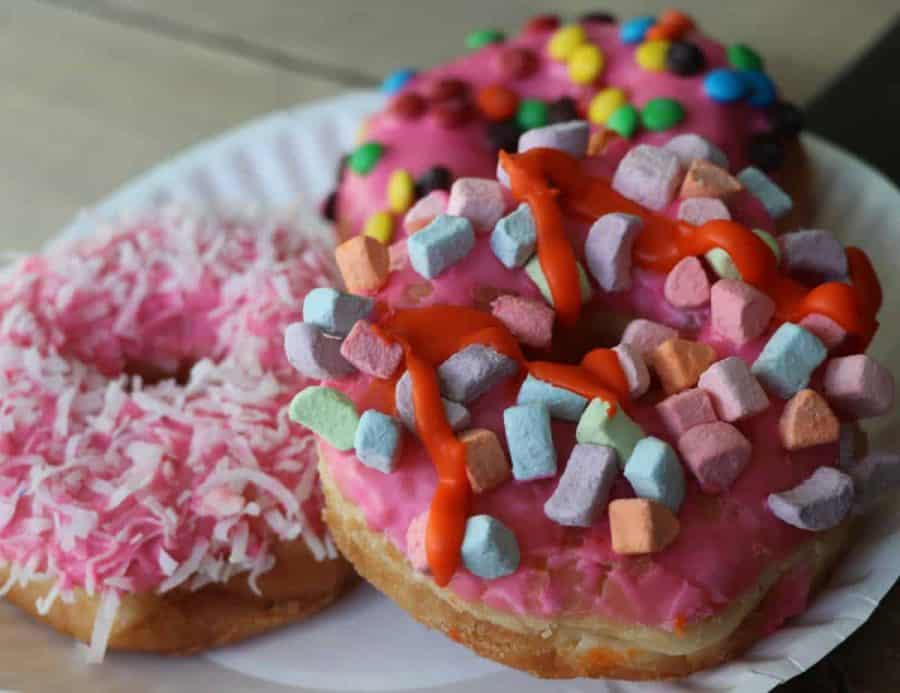 Head up to OTR and stop in for pink in the form of donuts! I once bought the Lucky Charms marshmallow donut just to take a picture, figuring I'd never want to eat it with all that "stuff" on it. I had to take a bite to try it. I ate the whole thing. It's now my favorite. End of story. 🙂
New on the block – Cakes by Sugar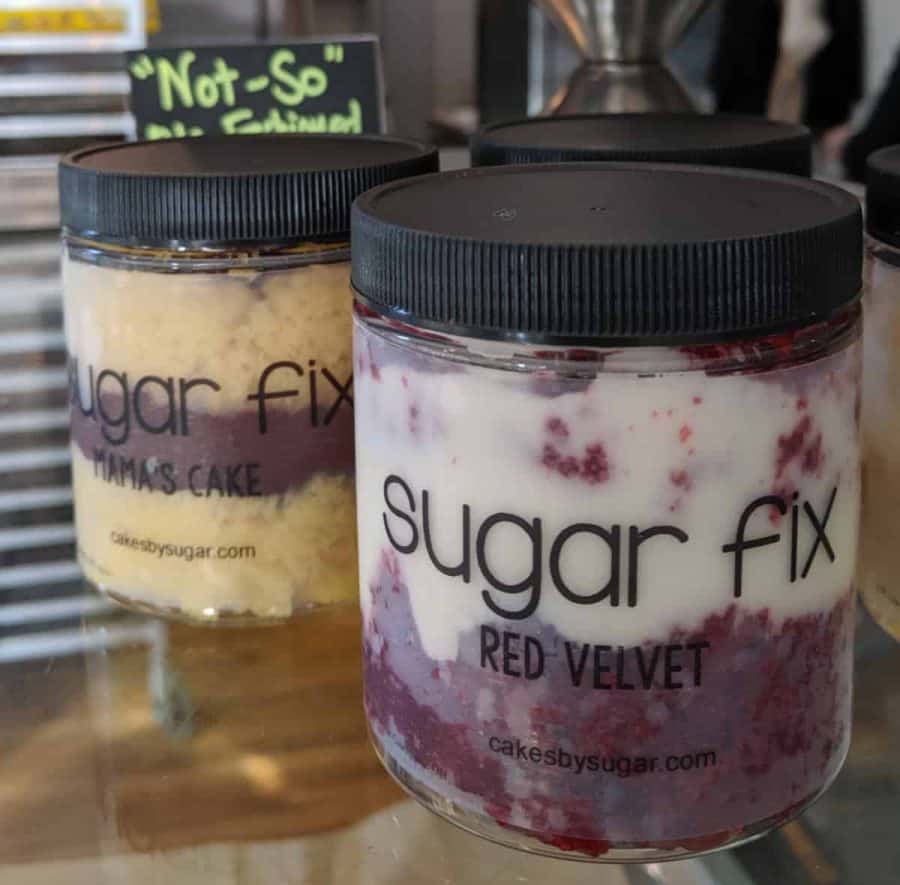 Cakes by Sugar is a relatively new business in OTR (find them just off Vine Street on 14th Street, close to the OTR Graeter's). Their cupcakes look AMAZING but what caught my eye were "Sugar Fix", cupcakes in a jar. They're in the refrigerator section and they tell me they can be frozen. Like that will ever happen!
Let us know what pink inspired goodies we've missed downtown!