This post is sponsored by Great Parks of Hamilton County.
Mother's Day will be here before you know it. If you're looking for something fun to do with Mom, Great Parks of Hamilton County has quite a few activities for you!
Mother's Day is a time to be together. Relax and celebrate the special women in your life with all of your Sunday brunch favorites.
Great Parks is hosting the Mother's Day Brunch in the Park at the Mill Race Banquet Center. Enjoy their all-you-can-eat buffet including: dry-aged prime rib with au jus; smoked Virginia ham with cinnamon pineapple glaze; scrambled eggs; French toast sticks with warm syrup; smoked bacon and sausage; breakfast potatoes; biscuits and gravy; chicken nuggets; roasted mixed vegetables; country-style green beans; parmesan mashed potatoes with gravy; vegetable lasagna; garden salad; fresh fruit salad; and assorted donuts, pastries, cookies, cakes and pies.  Includes bottomless cups of coffee, tea, milk, assorted juices and soft drinks.
Advanced ticket purchase is required. Seating times are 10 a.m., noon & 2 p.m. on Mother's Day (May 13). Click here for details.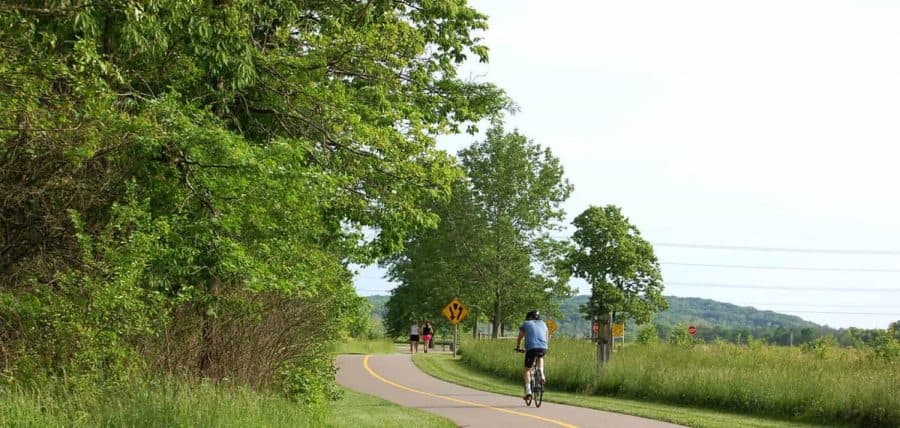 Great Parks is a great biking destination. With more than 78 miles of bike trail, you're sure to find a good one for the whole family.
Winton Woods, Sharon Woods, and Mitchell Memorial Forest all rent bicycles and most parks allow you to bring in your own bikes to enjoy a ride around the park.
Is Mom a Mountain Bike Lover? If so, she might enjoy a ride through the woods at Mitchell Memorial Forest. The trail is 8.1 miles long and designated as "difficult". The trail has been designed per International Mountain Biking Association standards and includes moderate to steep terrain, several technical features and some sections of more difficult trail.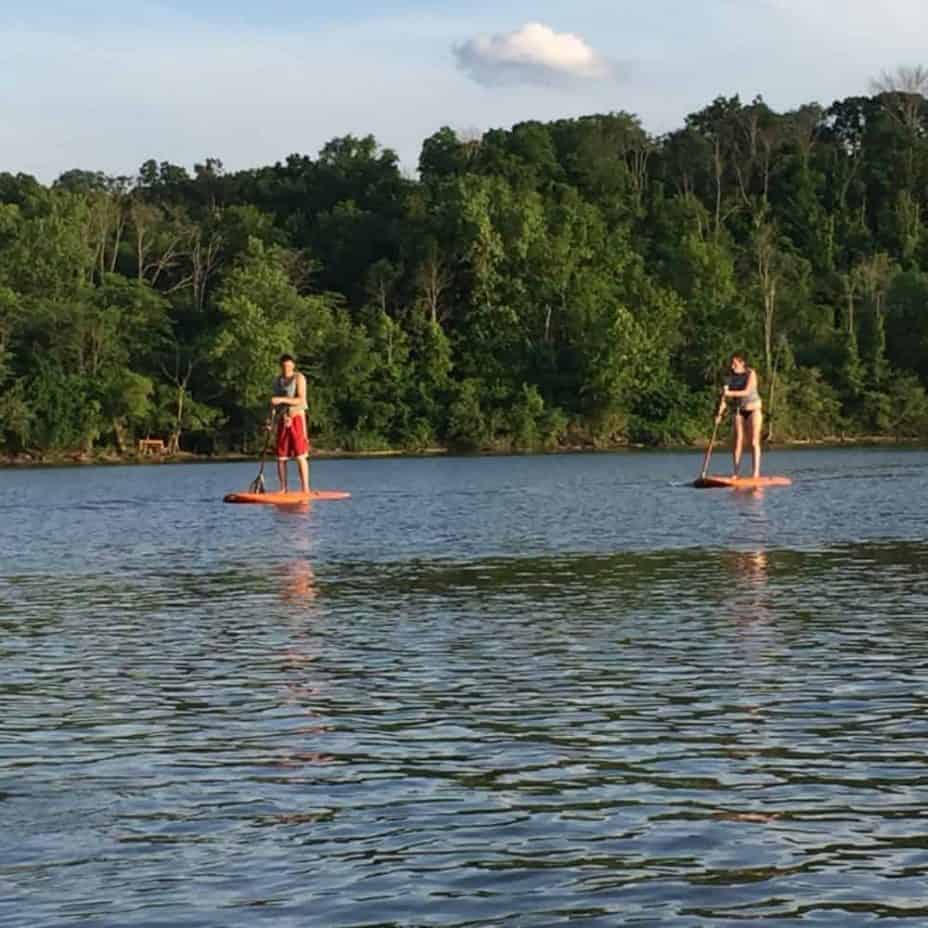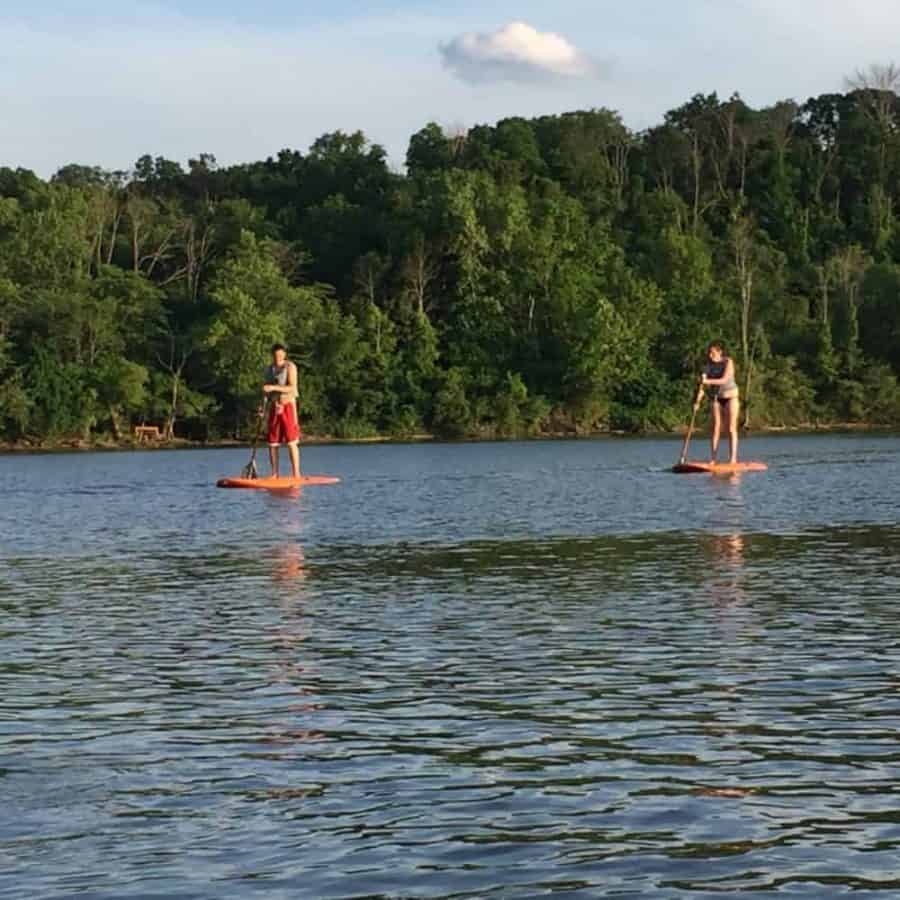 We spent a day out at Winton Woods last summer and tried kayaking for the first time. We LOVED it. The boathouse staff member helped us get acquainted with the kayak and answered all our questions to get us comfortable. It really was super easy right off the bat and we enjoyed a nice afternoon out on the water.
Spend an hour or a whole day on the water with a rental from these park boathouses:
Miami Whitewater Forest: rowboats, pedal boats, hydrobikes, kayaks, stand-up paddleboards, motorboats, mini-pontoon boats
Sharon Woods: rowboats, pedal boats, canoes, kayaks, stand-up paddleboards, motorboats, mini-pontoon boats
Winton Woods: canoes, kayaks, stand-up paddleboards, rowboats, pedal boats, motorboats, mini-pontoon boats, tour boat charters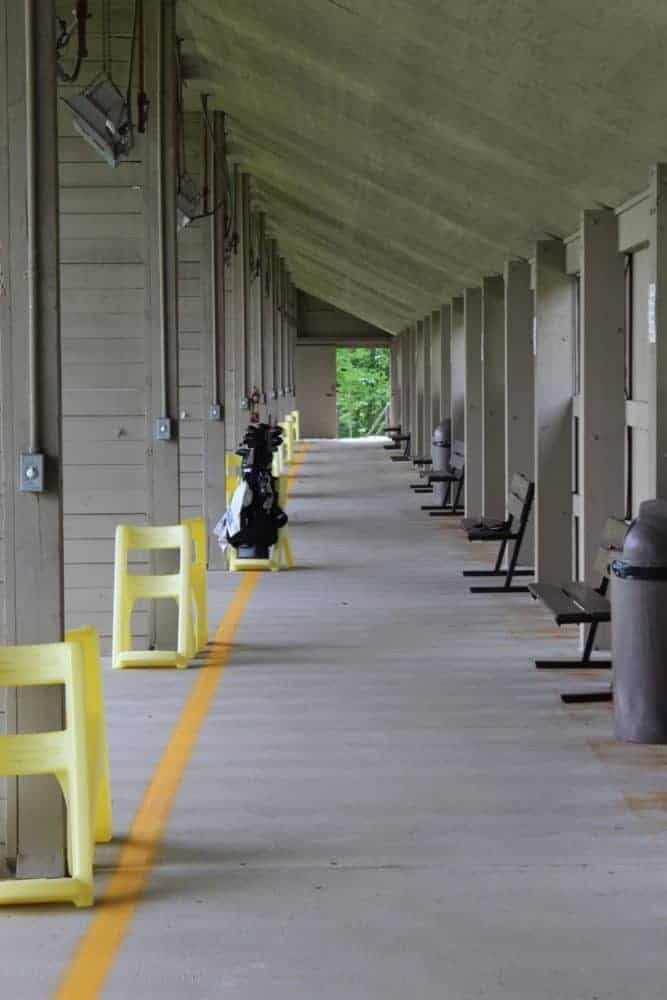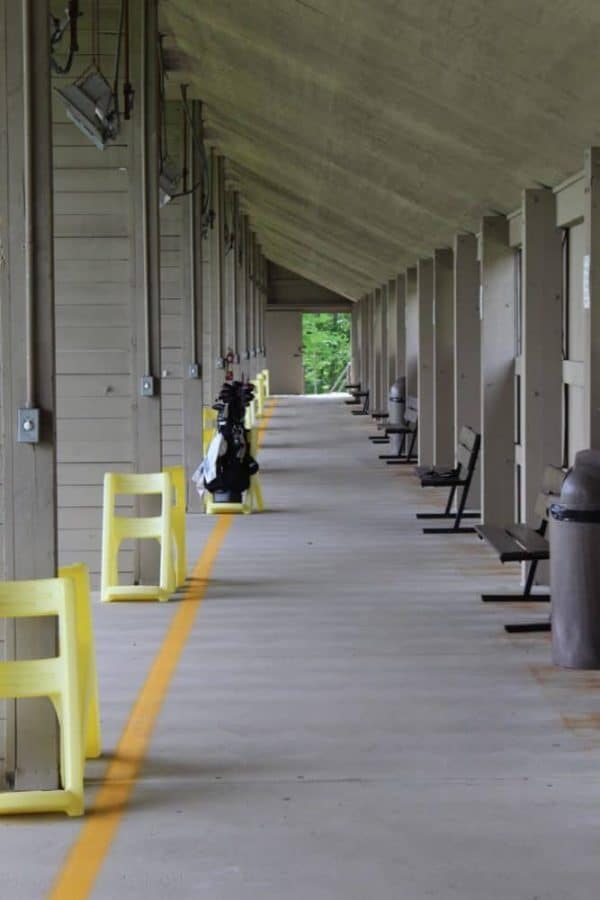 Hit the Greens (and I don't mean smoothies!)
Is Mom a golfer? How about 9 holes or a few hours at the driving range? Great Parks of Hamilton County offers seven public golf courses in the Cincinnati area.
Meadow Links & Golf Academy is located in Winton Woods and offers a 9-hole mid-length course, a covered and heated practice tee and a natural turf practice area (pictured above).
There are so many options for this one! I love to hike and Great Parks is almost always my "go to" place. You have lots of options – some trails are paved (great for strollers), some are gravel, some are mulched. Others are just grass or heavily trodden dirt. You can keep it simple with a loop through the forest behind Parky's Farm or make a day of it with a hike at Winton Woods or Otto Armleder. Check out this handy map with all of the hiking trails, their difficulty, and length.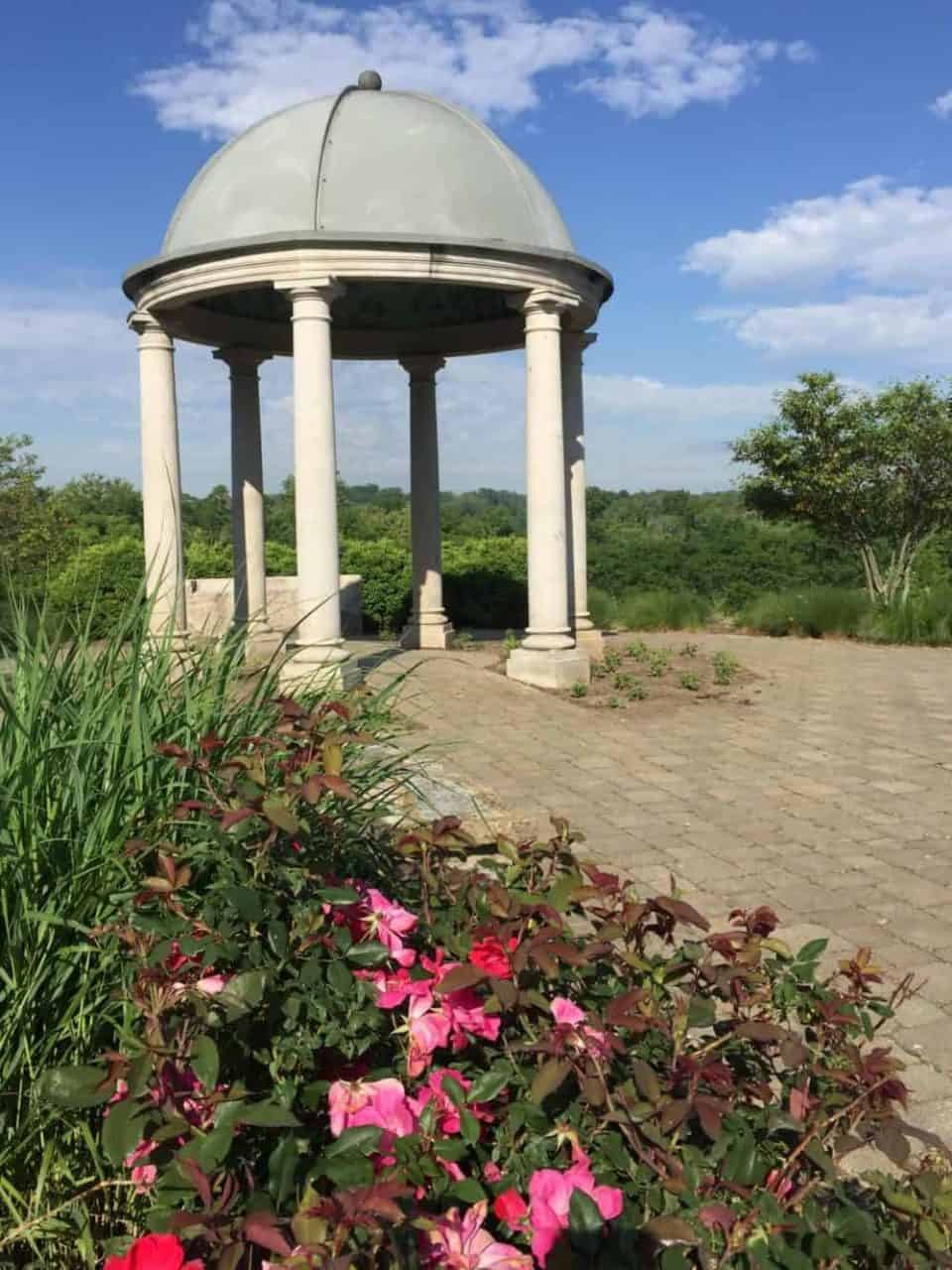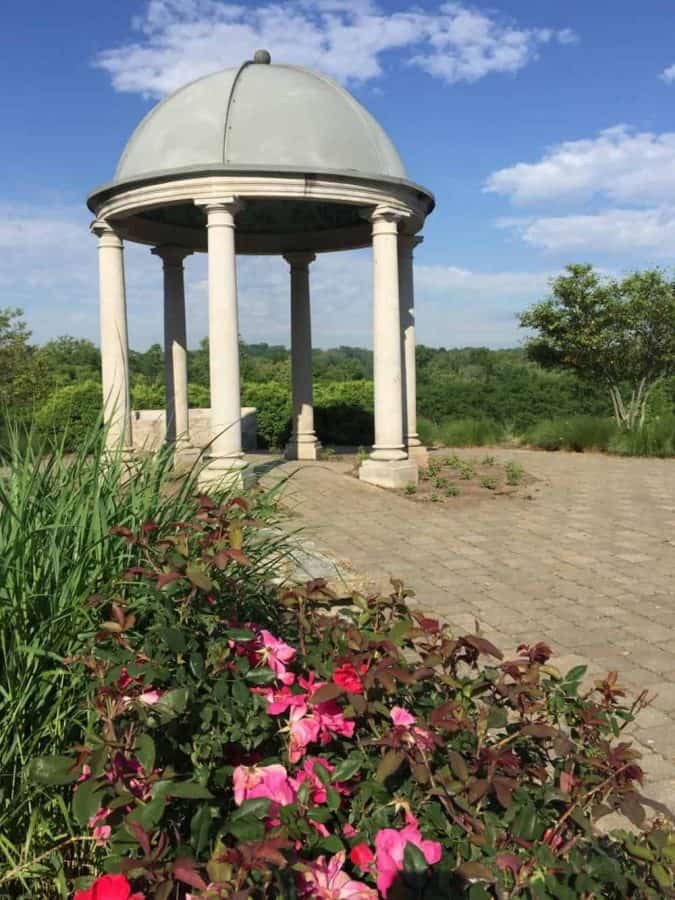 Photo Shoot:
Everyone knows that moms love a great family photo! Arrange for a new picture of the family for Mom.
Glenwood Gardens is a favorite for photographers, especially in the late afternoon. I've seen many wedding parties there as well as lots of first birthdays and family groups. Sharon Woods is another great one for pics, especially near/at the stream and waterfall.
Pack a Picnic:
Skip dinner out at a restaurant and treat mom to a picnic instead. Some of the park shelters are reservable but others are free and available for all to use on a first-come-first-served basis. These areas are generally found alongside primary park roads and will typically accommodate small groups of 20 people or less. These picnic areas can be found on the maps on each park's page.
Great Parks has two 9 hole Disc Golf Courses: Miami Whitewater and Embshoff Woods and two 18 hole Disc Golf courses: Winton Woods and Woodland Mound. Bring your own disks and have a great day of fun – good for all ages!
Note: Valid Motor Vehicle Permits are required for every vehicle entering a Great Park of Hamilton County. Otto Armleder Memorial Park & Recreation Complex and Fernbank Park are cooperative ventures with the City of Cincinnati; therefore, a Motor Vehicle Permit is not required. The cost of an annual Motor Vehicle Permit is $10 for residents of Hamilton County and $14 for all other park visitors. Permits can be purchased as you enter the park.