This post is sponsored by Broadway in Cincinnati
Come from Away is Broadway in Cincinnati's season opener for the 2019-2020 season and it's a WHOPPER of a show! I saw it on Broadway last year and can honestly say this is one show you don't want to miss!
What is this show about? Come From Away is the story of 9-12. It's an uplifting and inspirational tale that takes you into the heart of the remarkable true story of 7,000 airplane passengers who were stranded (after 9-11) in Gander, Newfoundland and the small town that welcomed them.
Here are some of my favorite reasons to go see this show: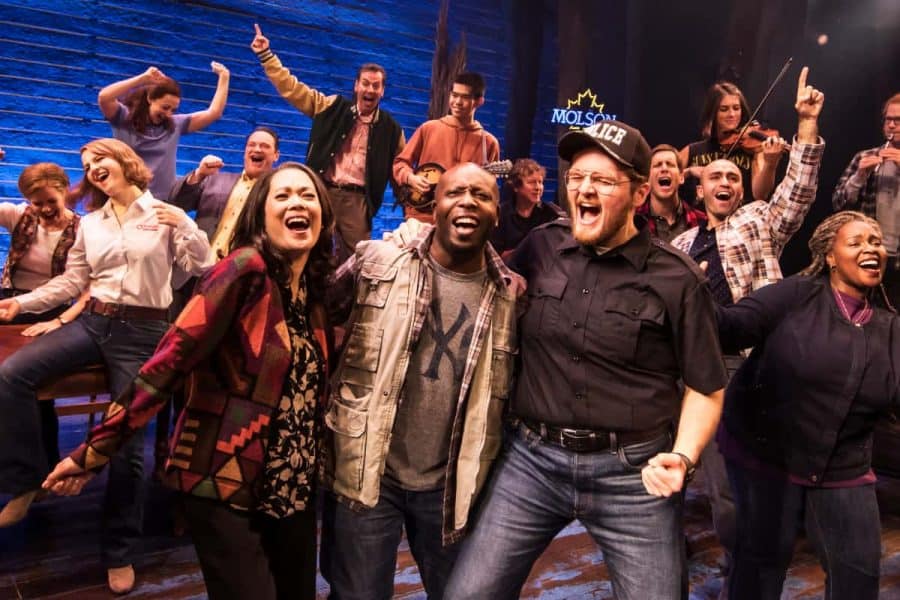 This musical is great from start to finish.
If you've been to a few shows, you know that some shows have a better second half, some shows are "made" by a few scenes, and some shows lose you at intermission. Not this one! This show sucks you in from the very beginning and ends as strongly as it starts! You will laugh and cry, sing and dance (silently in your seat!) from beginning to end.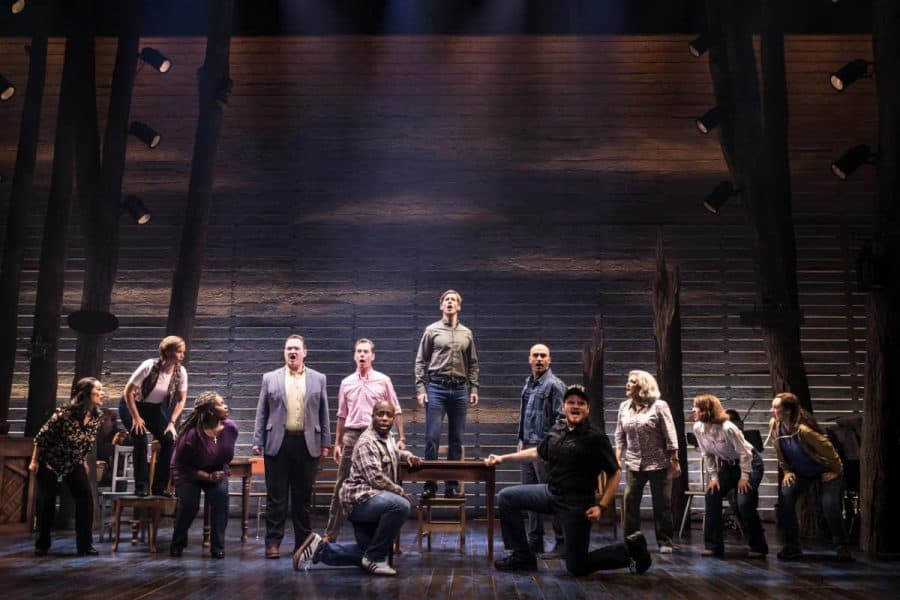 Come From Away will be at The Aronoff Center in Cincinnati from September 17 through September 29, 2019. Grab your tickets before word gets around town about how good this show is!
You WILL relate to the characters
The cast is made up of people just like you. Based on people the show's writers met in Gander, the characters make this show what it is.

It's an ensemble cast, meaning the characters all get the same amount of love and attention. There's no ONE real lead in this show; all the characters make up the heart of this show. The story focuses on the characters – those on a plane that was forced to land in Gander, Newfoundland the day after after 9-11 and the folks who lived in Gander. They all come to life as individuals – from the worried mother who is trying to connect with her son, to the strong female pilot on the plane, to the lonely single travelers…. you will feel for them AND root for them!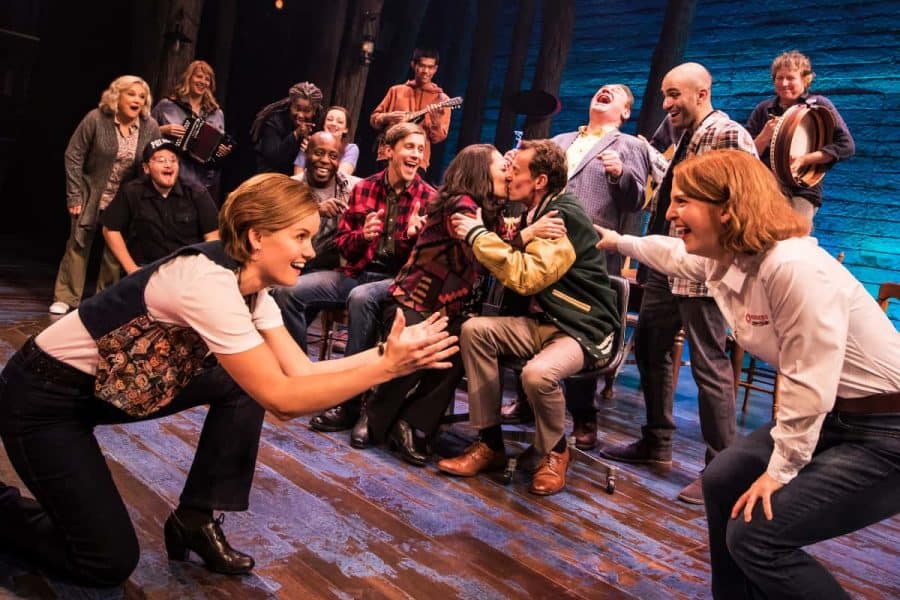 Root for the Underdog!
This show has so many underdog stories! And perhaps the best one is the evolution of the show itself! A little background: the script AND the music for the show were both written by a married couple who are down-to-Earth, regular people. They had never written a Broadway hit before… or any Broadway show for that matter! In fact, they anticipated their original script would used in high schools across Canada as a history lesson! Little did they know they had a TREMENDOUS story on their hands, one the world could not wait to see! The show sold out for its first TWO years on Broadway!
Incredible Music!
The music is pretty amazing! Before this show, I had no idea there was such a thing as "Newfoundland music". In my interview with David and Irene, David mentioned that he had always been a fan of Newfoundland music and my ears perked up because I'd just seen the show and LOVED the music (which has Irish roots). Music plays a large part of this show as the people of Gander invite the passsengers into THEIR lives and homes. The characters play music, sing, and dance. It's a complete delight and something we need to experience more!
See it in Person Before it Hits the Big Screen
See it before it's made into a movie! Yes, this show is so good that the show's writers are adapting the script for the big screen! I recently read that Hein and Sankoff want to stay true to the story (not surprising to me) and stated, "We don't want Hollywood celebrities in it because we don't want the audience to be taken out of the moment." They're hoping to shoot the film in Gander. (source)
---
Come From Away will be at The Aronoff Center in Cincinnati from September 17 through September 29, 2019.
---
Disclosure: Broadway in Cincinnati is a site sponsor. This post reflects my genuine opinion of the show and experience.