If you know me at all, you know how much I love a good local beer. My years of writing for this site have taken me to quite a few Cincinnati breweries. And when you hear me say I may have a new favorite Cincinnati taproom you should know it's serious business.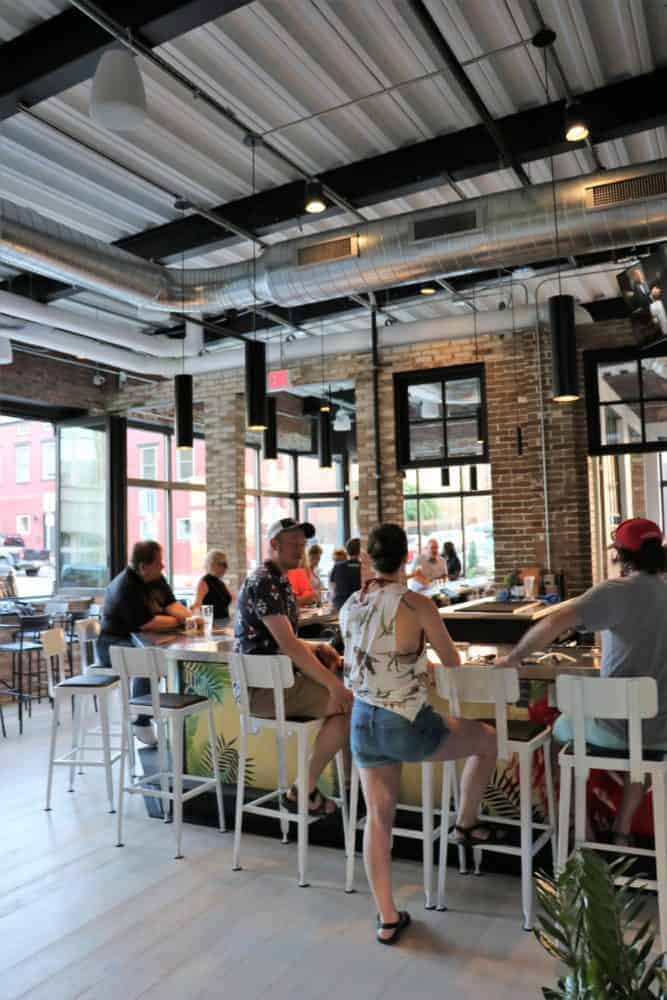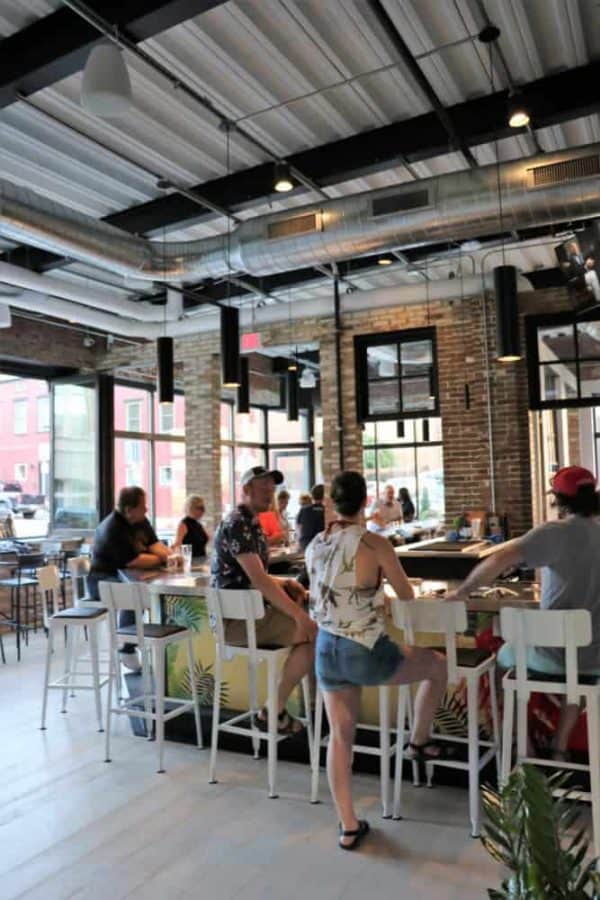 Want to really explore more Cincinnati brewery info? Find our Ultimate Cincinnati Breweries List here.
Where is it? 3 Points Urban Brewery – one of the newest Cincinnati breweries and it just opened in Pendleton.
What do I love about it and why do I think it's my favorite? It's summertime as I write this and an entire side of the building has windows that fold open / up to the side, basically creating an open air bar. To me, it totally seems like a place I'd find on vacation. It's open and airy. The bartenders are friendly. And there's beer.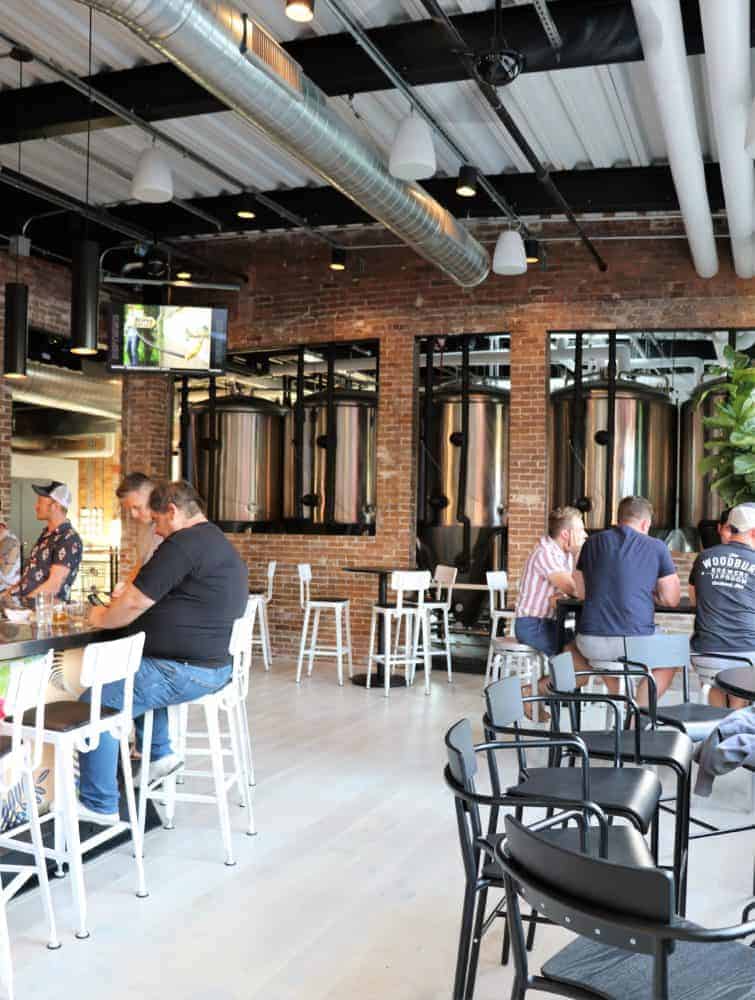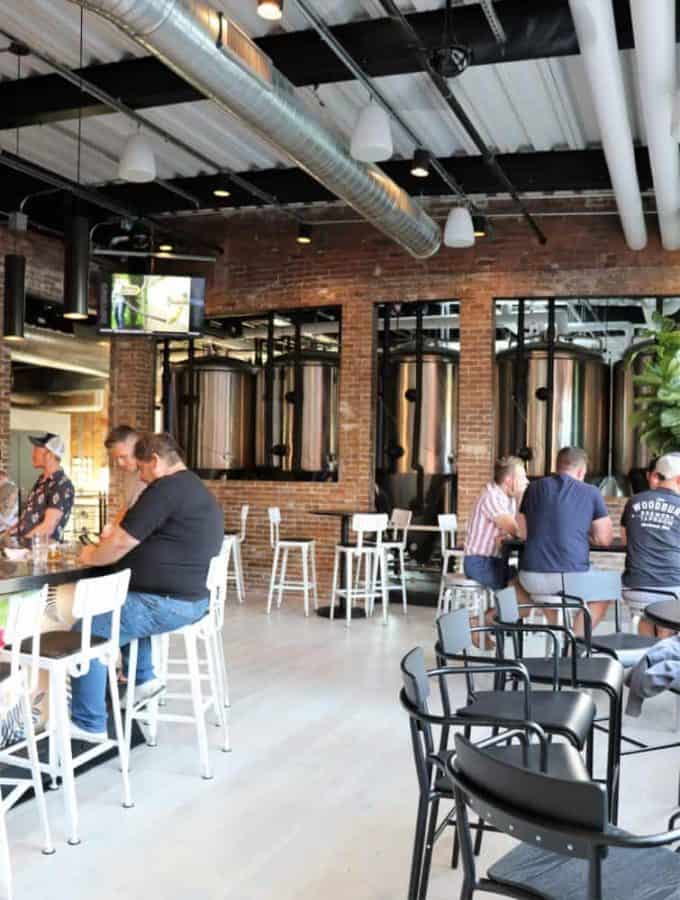 There's a long stainless topped bar with seriously sturdy bar stools (with backs, thank you!). Tables and tall chairs line the windows. I'm actually typing this up as I sit at the bar with my laptop plugged into the outlet right under the bar and using their free wifi.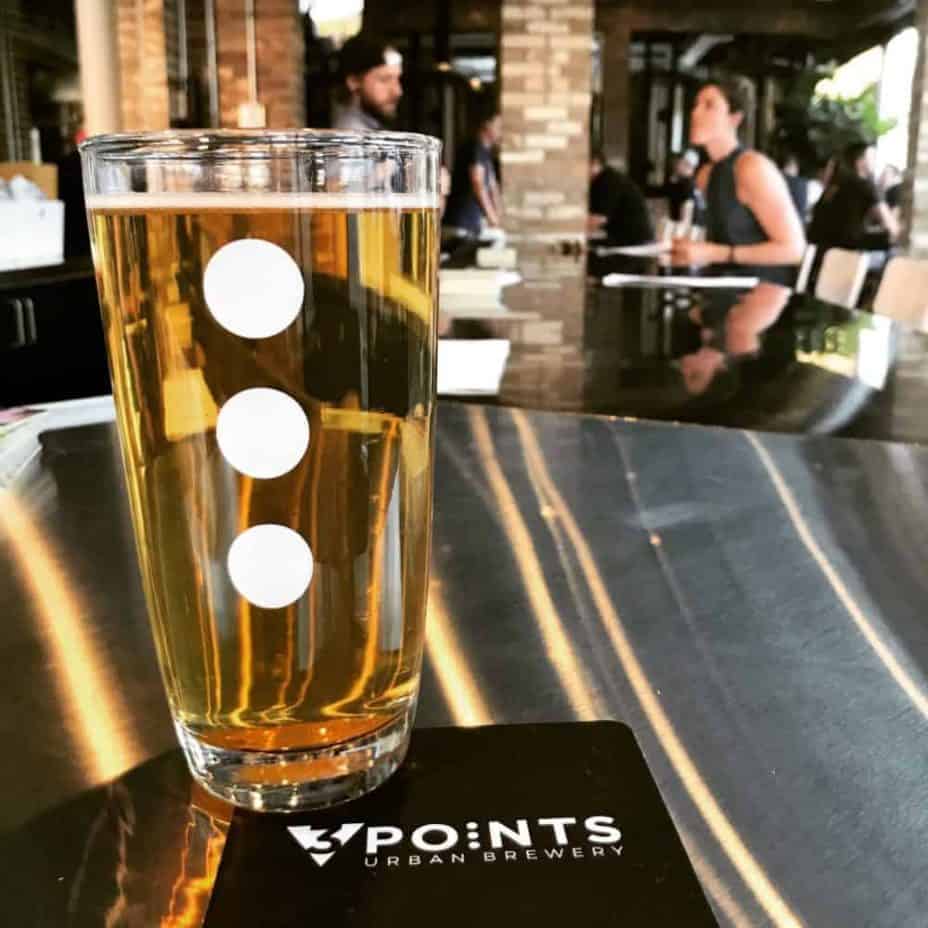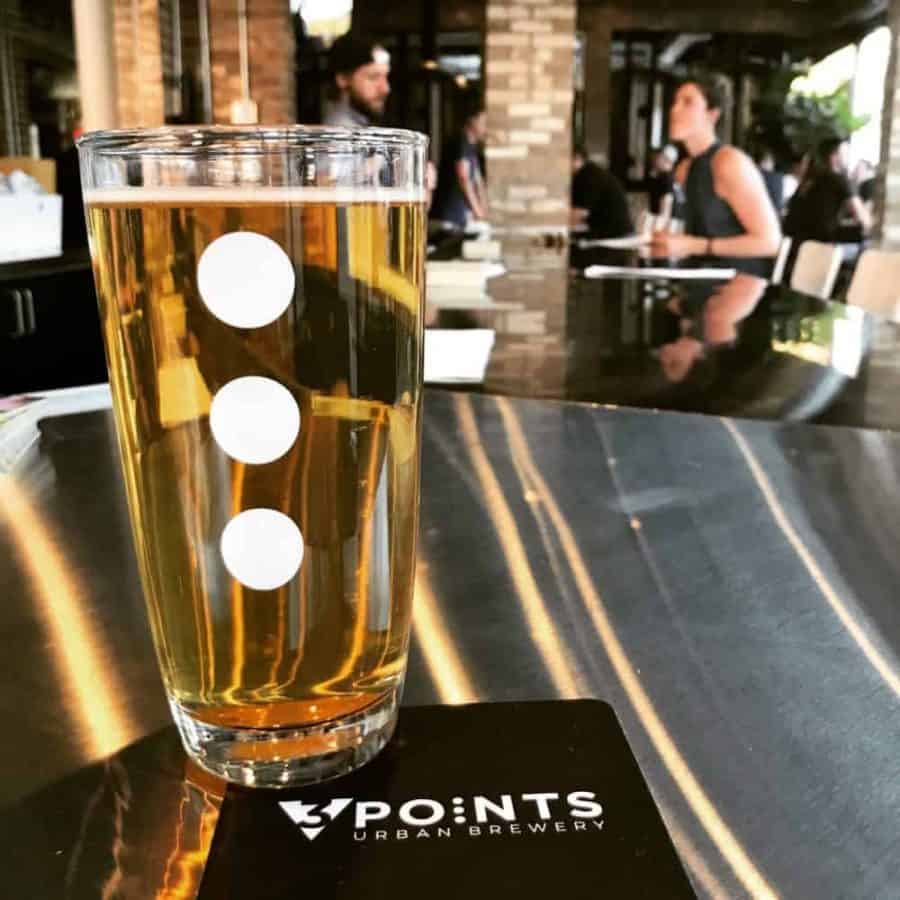 The back side of the bar is a HUGE gathering area. That room has multiple tables, lots of chairs, and lots of room to move around.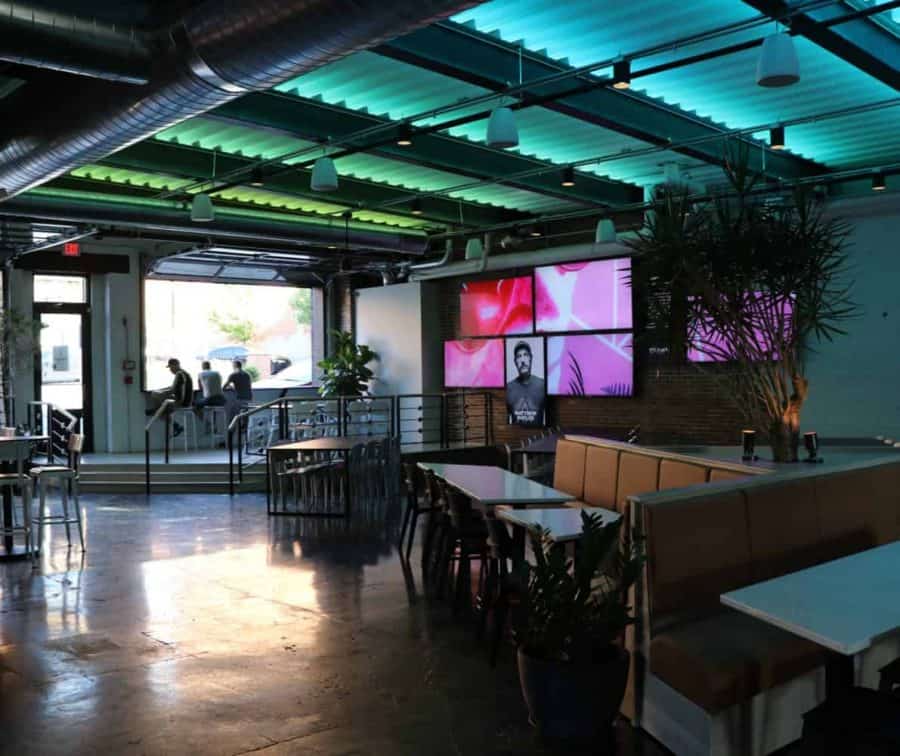 The brewery has an interesting 3 point concept – Art, Experience, Beer. 3 Points will put out a call to artists for submissions. 3 Point Brewery brewers will make their art (BEER!). Then they will pair the winning artist works with the beers. Add in a space that offers a unique experience for the area – a great place to hang out with friends and enjoy a beer or two – and you have 3 Points Urban Brewery.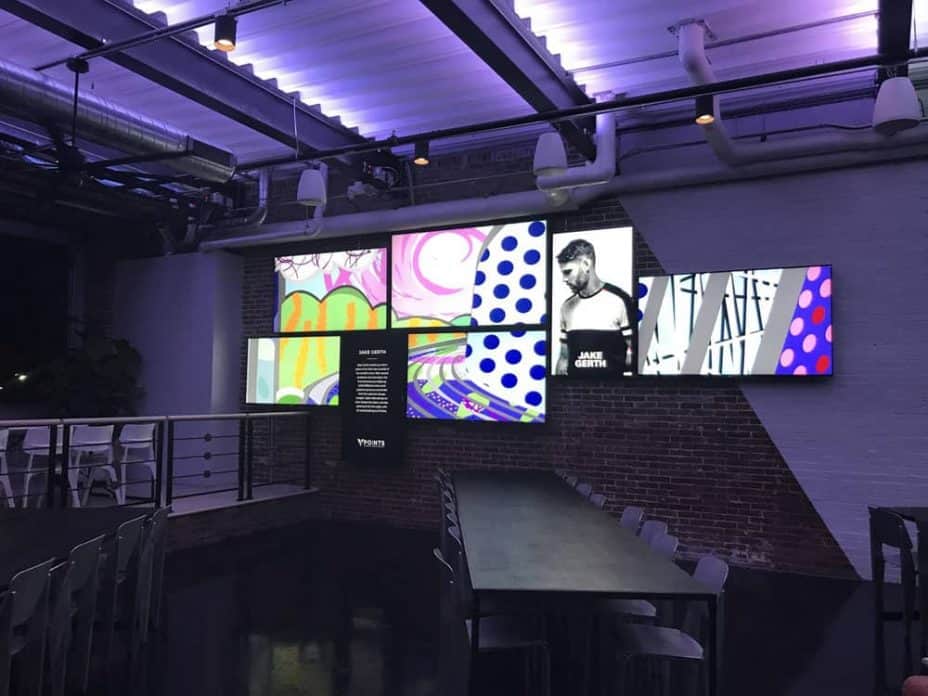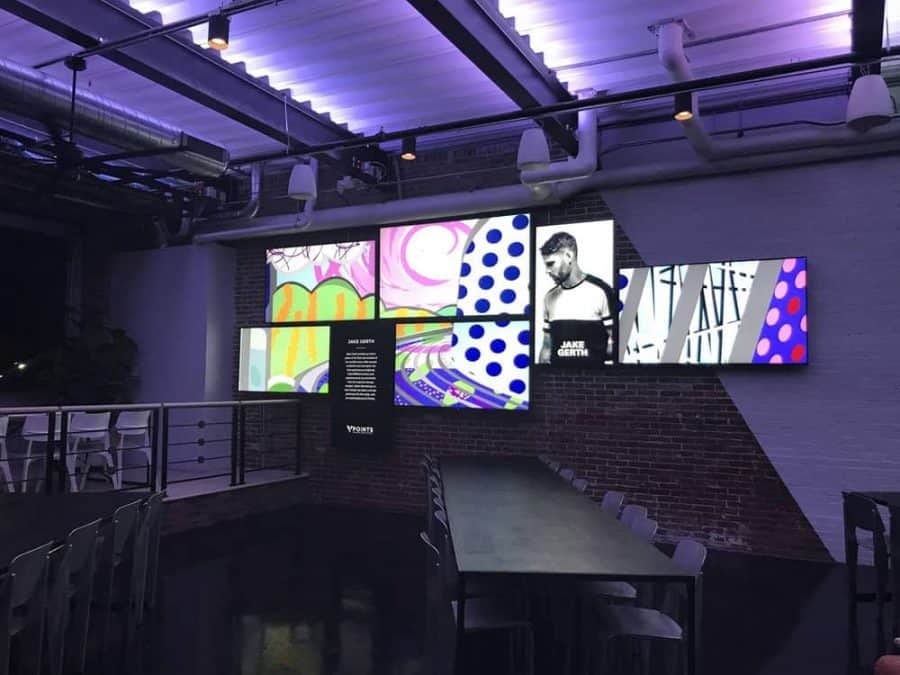 Be sure to look for the artwork under the bar area. It's currently based on the artwork one of the current beer offerings – Origami. That artwork under the bar will occasionally be switched out to feature new beer artwork.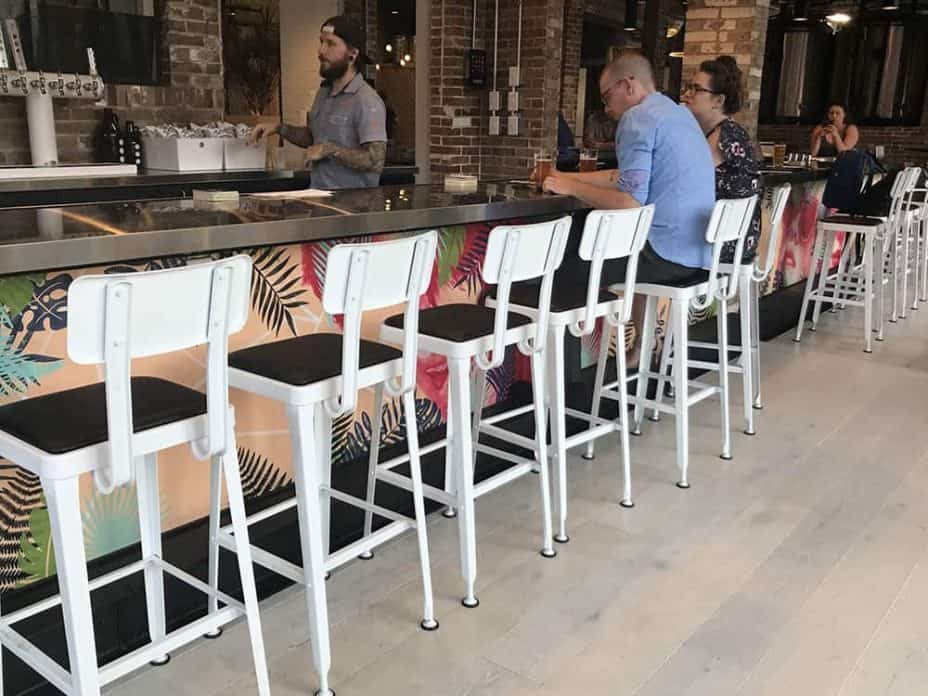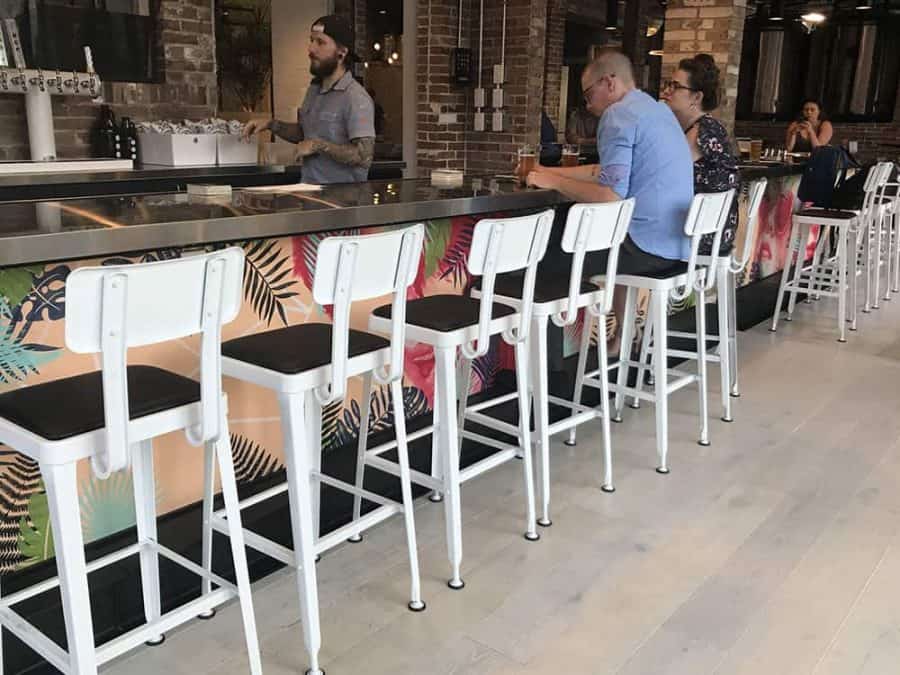 Current draft selections include Easy Ale, Sure Shot (house pale ale), Origami (IPA), Sinking Orca (oatmeal stout), Rattle and Shake (Vienna Lager), and Birdseye (saison).
You can choose your size pour – 4 oz., 8oz., or 16 oz. They do not have a flight but you can make your own with a few of their 4 oz. pours. You can get a growler fill to take home too.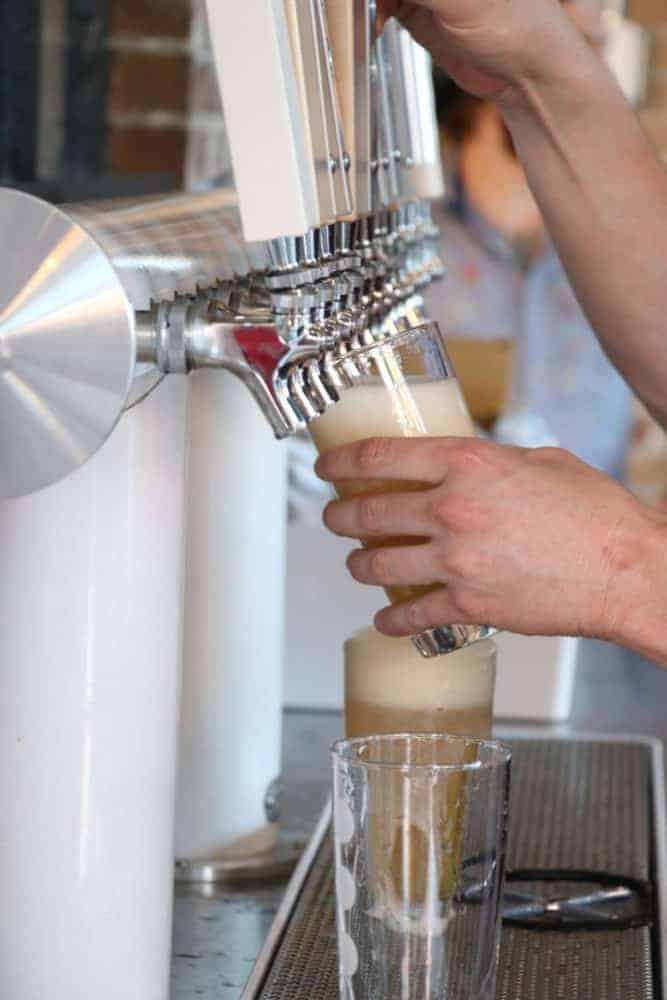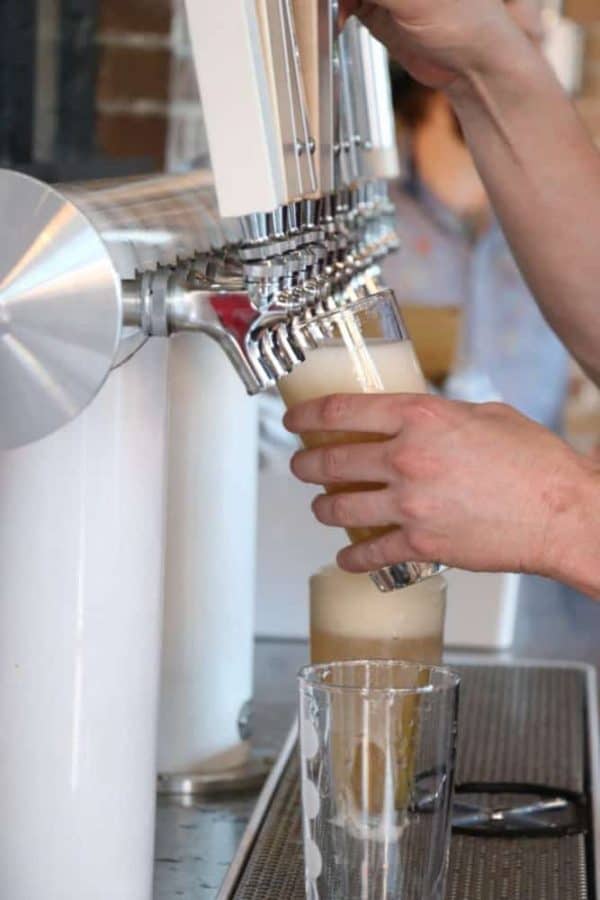 In addition to the regular beer line-up, they have a Gesture series inspired by gesture drawing (which involves an artist sketching a model in a short period of time, 5 minutes or less). Basically, their Gesture Series is a series of experimental brews. Brewers are presenting an experimental beer, listening to what people think, taking into consideration how YOU feel about the beer. They will then make changes accordingly (or maybe not) and go from there. In accordance with that, Gesture Series beers are a little less expensive. Win – win!
They will have a few flagship beers that you'll always be able to get and there will be a rotating series of new selections as well.
3 Points Urban Brewery does not currently serve food but watch for that to change. CHX will be opening in the adjacent building and will serve food through a pass through window into the brewery (hopefully opening in late summer or fall). You're currently welcome to bring food into the brewery. You can get carry out from nearby Nation or Lucious Q BBQ and you can also have pizza delivered to the brewery. If you just need a snack, they do have Hen of the Woods chips available for purchase.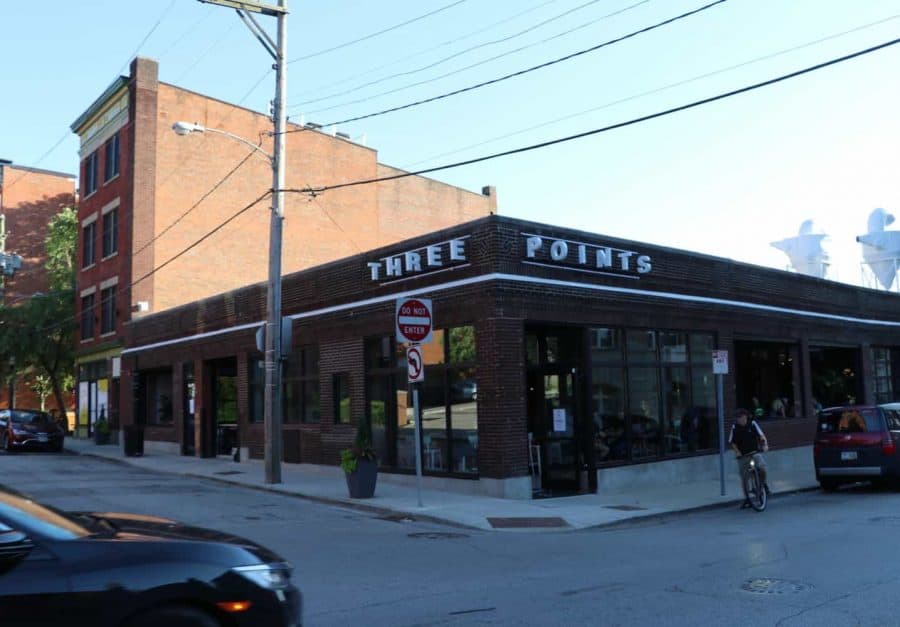 Where to Park: Street parking is available. Nearby Zieglar Park does have a new multi-level parking garage and there are lots of additional parking options just a block or so away (towards Nation and Lucious Q).
3 Points Urban Brewery is located at 331 East 13th Street Cincinnati, Ohio 45202